Thanks for your support and advice in 2022!
As the new year has come, we list the top 10 Yahboom popular products of 2022. Let's check what those tops are!
Top-1
Jetson NANO 4GB B01/SUB Developer Kit
Introduction:Jetson Nano Developer Kit is a small, powerful computer that lets you run multiple neural networks in parallel for applications like image classification, object detection, segmentation, and speech processing. All in an easy-to-use platform that runs in as little as 5 watts. On-board display, USB , Gigabit Ethernet, micro USB, DC power, Poe, camera interface, and supports install wireless network card with antenna.
The JETSON NANO with a quad-core CORTEX-A57 processor, a 128-core MAXWELL GPU and 4GB of LPDDR memory with power Al computing power to provide 472GFLOP and support a range of popular AI frameworks and algorithms such as TENSORFLOW, PYTORCH, CAFFE /CAFFE2, KERAS, MXNET, etc.
The same JetPack SDK is used across the entire NVIDIA Jetson family of products, and can be used in multimedia, SPU media, computer vision, deep learning and other fields. In addition, it's compatible with NVIDIA's world-leading AI platform for training and deploying AI software, reducing complexity and effort for developers.
Price: USD $299.99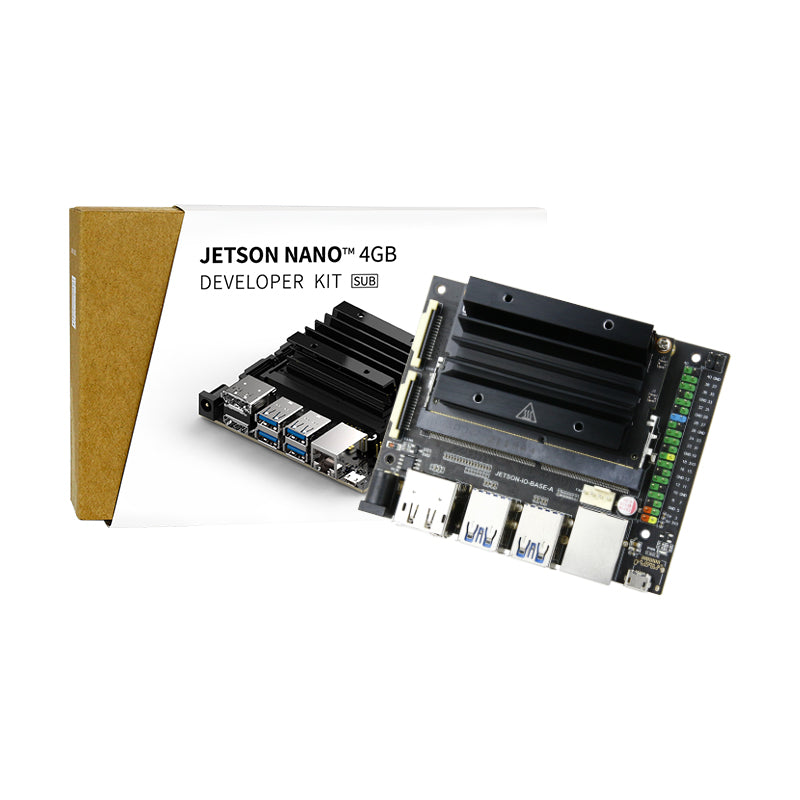 Top-2
Tiny:bit smart robot car compatible with Micro:bit V2/1.5 board
Introduction: Tiny:bit is a robotic car for the micro:bit education market. It is compact, easy to assemble, and easy to move in tight spaces. The Tiny:bit smart car is based on the micro:bit development board design and uses the online code programming of MakeCode Editor. Rich sensor applications allow Tiny:bit for easy interaction. The Tiny:bit smart car has a set of alligator clips on the rear that can be creative and expand.
Price: USD $31.99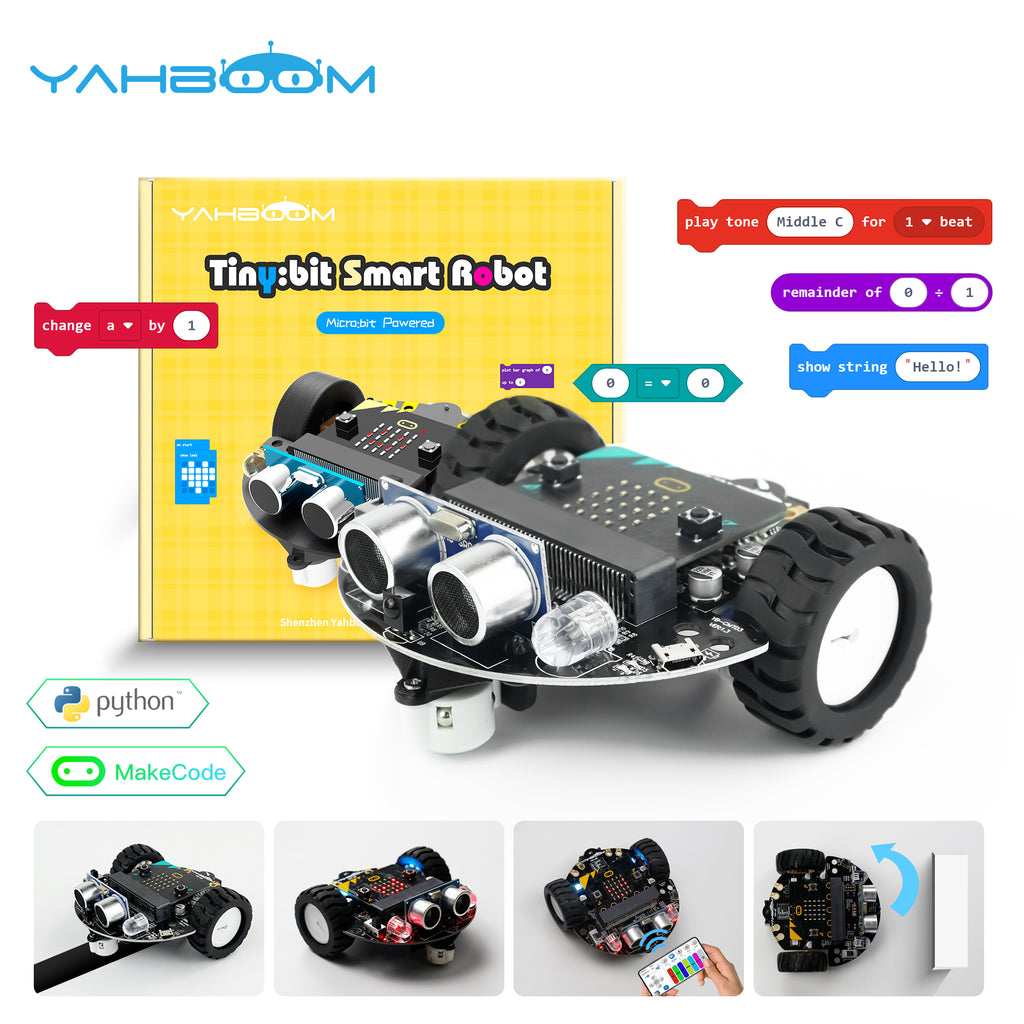 Top-3
Yahboom world of module programmable sensor kit for Micro:bit V2 board
Introduction: This world of module programmable robot kit includes 1 professional sensor expansion board, 2 building block servos, 10 electronic sensor modules and 300+ building block parts. Support MakeCode and Python programming, suitable for users over 6 years old. We have created more than 20 kinds of models, and also provided detailed experimental cases for children to learn programming and sensor knowledge while playing with building blocks.
Price: USD $104.99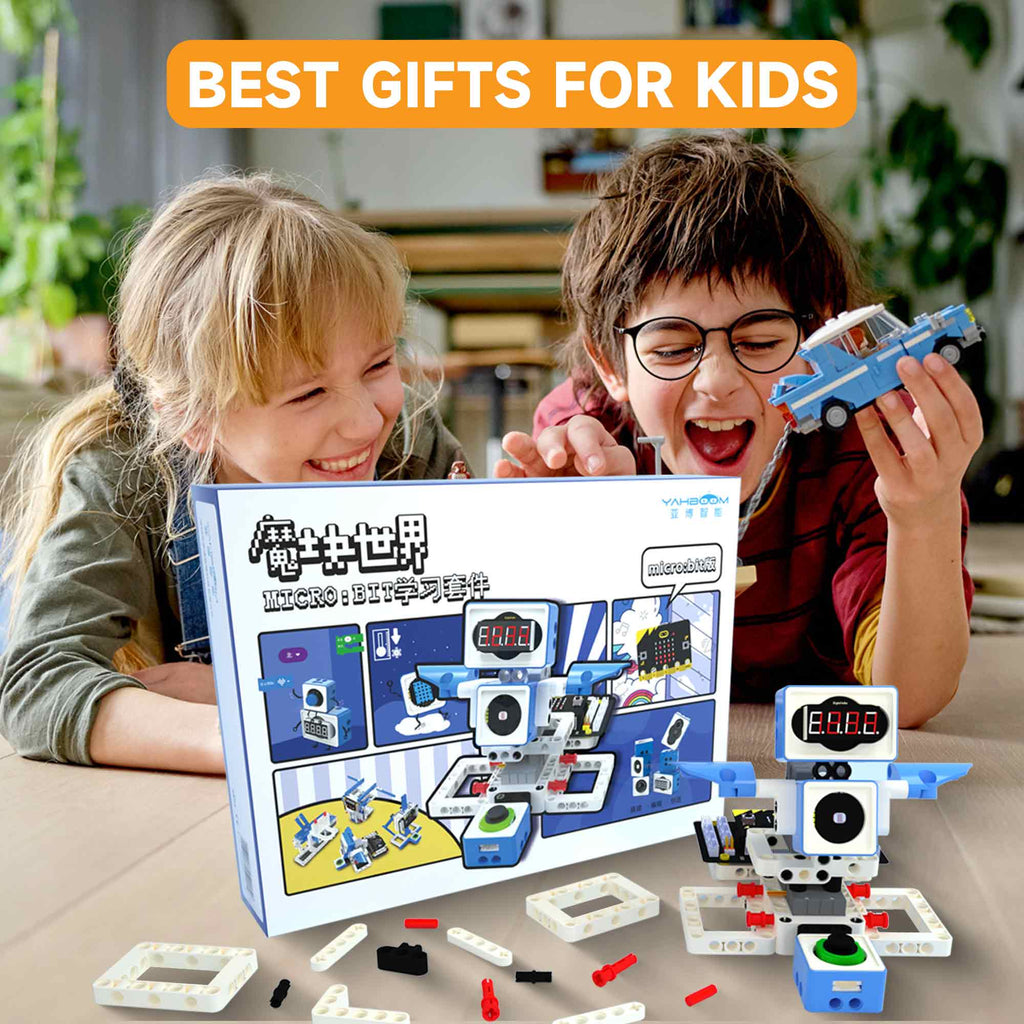 Top-4
Cute robot car for Raspberry Pi Pico support MicroPython programming
Introduction: Raspberry Pi Pico robot is a compact and cost-effective educational programmable 2WD smart car. It is based on Raspberry Pi Pico, and uses the MicroPython as programming language, combined with on-board sensors, many interesting functions are realized. This robot possess an infrared receiver and a Bluetooth module, so the user can remotely control it through the infrared remote control or mobile phone APP. We reserve the servo interface, IIC interface, and common pins on the expansion board, which is convenient for users to expand more functions. In addition, we will provide a large number of tutorials and source codes. All in all, this is a good platform for programming beginners, programming education institutions or primary education.
Price: USD $53.00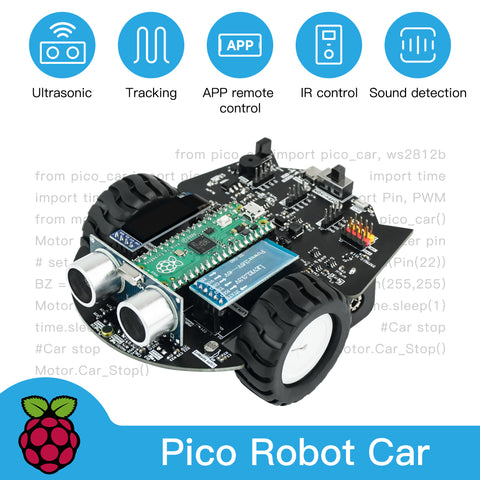 Top-5
Transbot ROS Robot Python programming with Lidar Depth camera for Jetson NANO 4GB(B01/SUB)
Introduction: Transbot is a crawler off-road robot based on ROS(robot operating system) and Python programming, which is designed for ROS enthusiasts and robot players. It is equipped with high-performance hardware configurations such as Jetson NANO, Lidar, HD camera/depth camera, etc., which can realize applications such as robot motion control, remote communication, mapping navigation, following-avoiding, autopilot and robotic arm MoveIt simulation. A lot of teaching course documents and videos to help you get started with ROS easily.
Price: USD $749.99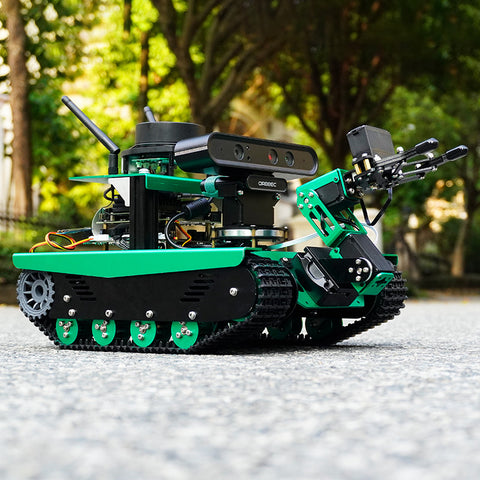 Top-6
New upgrade Super:bit expansion board for micro:bit
Introduction: This expansion board be designed with bilateral symmetry, on board micro:bit board socket, 18650 battery socket, USB power supply interface, 3-5v external power interface, 4 programmable RGB lights, buzzer, I2C interface , WIFI camera serial port, all kinds of motor interfaces and so on, which is an expansion board designed for micro:bit. It also can be connected with 2 channel stepper motors, 4 channel DC motors, 8 channel servos, coupled with stable power supply scheme and various protection circuits, this expansion board has a powerful ability to drive motor.
We expand 17 pin header IO ports to support our sensor modules. The WIFI camera serial interface, IIC interface and LEGO holes make it possible for users to expand into more interesting projects. You can build your own shape with the LEGO bricks, connect some electronic devices, and control it by micro:bit programming. It is an excellent choice for your robotic projects based on Micro:bit.
Price: USD $25.99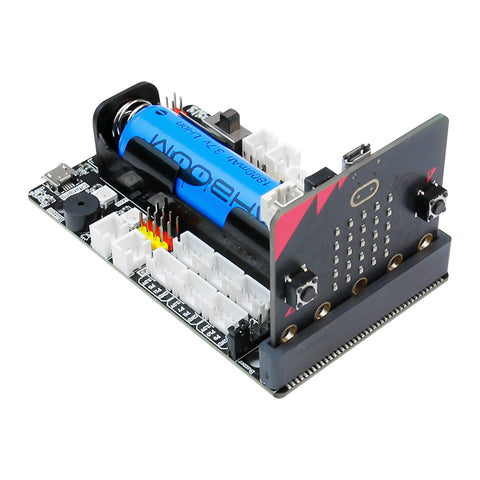 Top-7
DOFBOT AI Vision Robotic Arm with ROS Python programming for Nvidia Jetson NANO 4GB
DOFBOT is the best partner for AI beginners, programming enthusiasts and Jetson nano fans. It is designed based on Jetson NANO and contains 6 HQ servos, a HD camera and a multi-function expansion board. The whole body is made of green oxidized aluminum alloy, which is beautiful and durable. Through the ROS robot system, we simplify the motion control of serial bus servo. We adopt Open Source CV as the image processing library and Python3 programming language to create a series of AI visual game play. For example, color tracking, color interaction, garbage classification, gesture recognition, face tracking, etc. And it can be controlled by Android/iOS mobile APP, PC computer and game handle. In addition, we will provide some tutorials for reference. 
Price: USD $389.00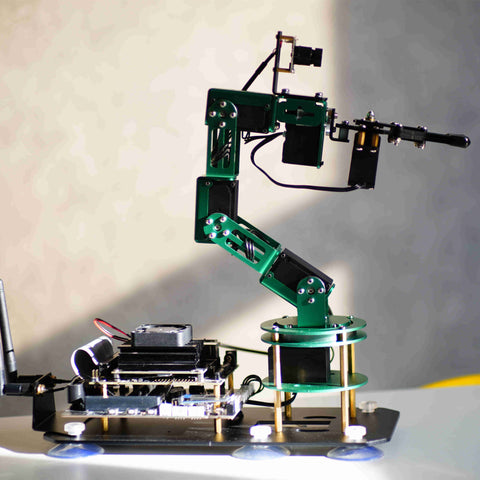 Top-8
Jetson Xavier NX SUB Developer Kit with 8GM/16GB RAM (eMMC Version) 128G SSD for free
This version is JETSON XAVIER NX-SUB developer kit (eMMC version),not JETSON XAVIER NX developer kit(Official Demo). It aims to solvethe long-term material shortage problem of the JETSON XAVIER NXdeveloper kit(Official Demo). It is cost-effective kit for all users.And ithas the same performance as the JETSON XAVIER NX developer kit(Official Demo), only slightly different in storage performance.
Price: USD $899.00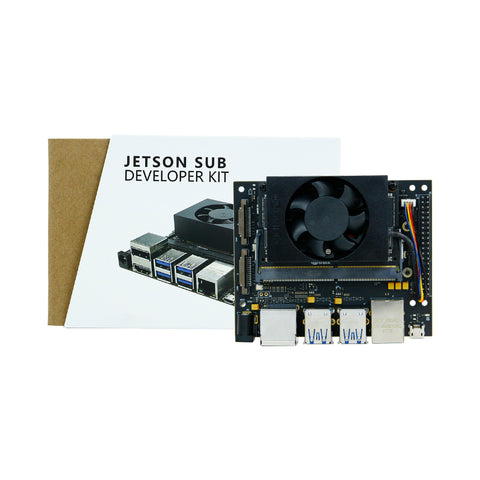 Top-9
Yahboom programmable building block servo/motor
The gray one is servo with 270° for the construction of angular control projects, such as manipulators, towers. The red one is motor suitable for projects that require continuous rotation, such as car wheels, Ferris wheel steering gear. With the controller board and building blocks, you can control the servo and motor to build various shapes and complete many interesting playing methods. 
Price: USD $6.59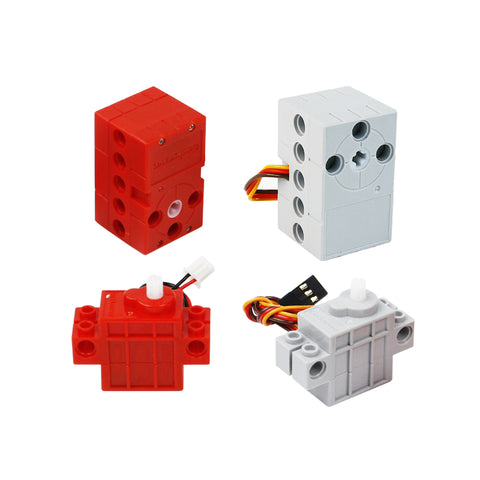 Top-10
ROSMASTER X3 ROS Robot with Mecanum Wheel for Jetson NANO 4GB/Xavier NX/TX2 NX/RaspberryPi 4B
ROSMASTER X3 is an educational robot based on the robot operating system with Mecanum Wheel, compatible with Jetson NANO/Xavier NX/TX2 NX and Raspberry Pi 4B. It is equipped with lidar, depth camera, voice interaction module and other high-performance hardware modules. Using Python programming, ROSMASTER X3 can realize mapping and navigation, following or avoiding, Autopilot and human body posture detection. It support APP remote control, APP mapping navigation, handle remote control, ROS system PC control and other cross-platform remote control methods. We provide 103 video courses and a large number of codes, which can allow users to learn artificial intelligence programming and ROS systems.
Price: USD $659.00