Description
Jetson Nano Developer Kit is a small, powerful computer that lets you run multiple neural networks in parallel for applications like image classification, object detection, segmentation, and speech processing. All in an easy-to-use platform that runs in as little as 5 watts. On-board display, USB , Gigabit Ethernet, micro USB, DC power, Poe, camera interface, and supports install wireless network card with antenna.
The JETSON NANO with a quad-core CORTEX-A57 processor, a 128-core MAXWELL GPU and 4GB of LPDDR memory with power Al computing power to provide 472GFLOP and support a range of popular AI frameworks and algorithms such as TENSORFLOW, PYTORCH, CAFFE /CAFFE2, KERAS, MXNET, etc.
The same JetPack SDK is used across the entire NVIDIA Jetson family of products, and can be used in multimedia, SPU media, computer vision, deep learning and other fields.
In addition, it's compatible with NVIDIA's world-leading AI platform for training and deploying AI software, reducing complexity and effort for developers.
Packing List
Separate Board
Basic Kit

Expansion Kit
Camera Kit
WIFI Advanced Kit

Developer Kit

Tutorial Link
Jetson NANO 4GB Developer Kit (SUB)
Shipping and delivery Information
Free Shipping Policy
Start Date - All Time
End Date - All Time
Order less $50 - You have to pay shipping fee, $10 by default (small package Air), or $20 by DHL.
Order over $50, less $150 - Your order could enjoy free shipping by small package Air, or $15 by DHL.
Orders over $150 - Your order will enjoy free shipping via DHL. In most cases, it takes 3-5 working days to arrive.
Exceptions - Orders from countries in Zone 9 are over $300 for free DHL shipping. To see a full list of countries in zone 9, click here.
Order less $100 - Shipping fee is $45 by DHL.
Order over $100, less $200 - Shipping fee is $35 by DHL
Order over $200, less $300 - Shipping fee is $25 by DHL
Orders over $300 - Free shipping by DHL
Some of our products come with battery and motor. If DHL is not available to your country, we will change DHL to UPS, Fedex, or special line, depending on your country.
Distributors are not eligible for free shipping.
Shipping Method
| | | | |
| --- | --- | --- | --- |
| Shipping Method | Delivery Time(business day) | Tracking No | Weight Limit |
| DHL | 5-7 | YES | No |
| UPS | 5-7 | YES | No |
| Fedex | 7-10 | YES | No |
| Special line | 10-15 | YES | No |
| Small Packets Air | 15-30 | YES | No |
After your package is sent out, you can see your tracking number on our website. We will also inform you via email about your tracking number and tracking link.
Customs, Duties and Taxes
Our term is FOB Shenzhen which doesn't include custom fee. You should expect to pay any amount charged by the government in your respective country. This includes, and is not limited to, duties, taxes and any extra fees charged by the courier company.
Payment & Security
Payment
PayPal
The main Payment method is Paypal. If you have paypal, that is great. You can simply place order and check out with few steps. If you don't have Paypal account, you can register it and pay by Credit or Debit Card.
Pay with Paypal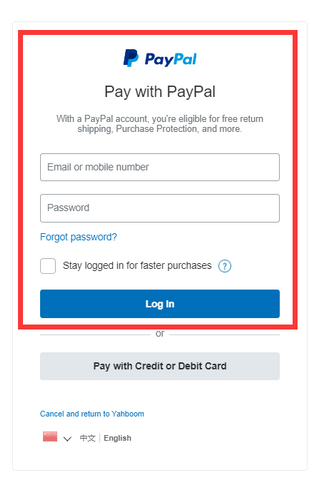 Pay with Credit or Debit Card
Your payment information is processed securely. We do not store credit card details nor have access to your credit card information.
It has been used for one month and no quality problems have been found.
Technical support responded very promptly. Good!
Expanding storage capacity with U disk.
If I want expand storage capacity with U disk. Do I need another setting for it? Or just to insert U-disk is enough?
Our Team bought 200PCS these boards from Yahboom and solved our team's inability to get the Jetson NANO 4GB B01. Yahbom's technical support and after-sales are simply top-notch, and we feel very good service.
We will continue to buy more boards next month and hopefully get some discounts.
Perfect , product, support, team
The product arrived 10 days early, the support is efficient and I really recommend it!
Perfect replacement for the discontinued Nvidia Jetson NANO 4GB developer kit.
I have to admit that Yahboom is more expensive than other stores, but their invoicing and logistics services are simply fantastic.
Since I don't understand our school's reimbursement policy, I have revised the invoice several times, and the Yahboom staff have been patient.
Thank you very much.
QUESTIONS & ANSWERS
Does the SUB Developer Luxurious Package have aluminium alloy case or acrylic case?

SUB Developer luxurious Package include Jetson Nano 4GB Developer Kit (SUB),Acrylic case (with fan),5V4A power supply,U disk,HDMI cable+ network cable, IMX219 camera (77 field of view),dual-band wireless network card(Bluetooth+WiFi),7-inch touch screen (1024* 600 HD),7-inch screen bracket

Where can I find sudo password?

Password is yahboom
If you have any other questions, contact ue by E-mail support@yahboom.com
We will provide professional technical support and after-sales service

How can I boot this? How do I put the boot image? Is the boot image already included?

The boot image already included.

What is the default password for user "jetson"?

Password is yahboom
If you have any other problems, contact us by E-mail support@yahboom.com Our technical support will reply you ASAP.

Q1: Can it boot from USB incase the onboard storage fails? Q2: Can you ship it to India? If yes, what is the estimated delivery time?

1) It cannot be booted directly through USB, it needs to go through the eMMC boot file on the core board.
We strictly control the quality, please rest assured to use. And the warranty period is 3 months.

2) Yes, of course. We can deliver to India, after your payment, we will send out the package the next day, about 5~7 days to the destination via fedex.

What is the Model number? Is it B01?

Thanks for your question.
The core module of this Jetson NANO SUB board is from NVIDIA official, the only difference between it and B01, you can click here to view.
Link1: https://bit.ly/3x0iZlc
Link2: https://bit.ly/38oGw59

please what is the password for the yahboom jetson nano 16gb eMMC with default username "nano" I've tried entering "yahboom" as the password but its not working.

Hello friend,
Any questions when using, contact us by E-mail: support@yahboom.com
Our technical support will reply to you and provide professional after-sales service.