Description
ROSMASTER X3 is an educational robot based on the robot operating system with Mecanum Wheel, compatible with Jetson NANO/Xavier NX/TX2 NX and Raspberry Pi 4B. It is equipped with lidar, depth camera, voice interaction module and other high-performance hardware modules. Using Python programming, ROSMASTER X3 can realize mapping and navigation, following or avoiding, Autopilot and human body posture detection. It support APP remote control, APP mapping navigation, handle remote control, ROS system PC control and other cross-platform remote control methods. We provide 103 video courses and a large number of codes, which can allow users to learn artificial intelligence programming and ROS systems.
Features
1) Aluminum alloy material, Mecanum wheels 360°omnidirectional movement.
2) Professional hardware configuration, lidar, depth camera, voice interaction module, etc.
3) Four controllers are available, Jetson NANO, Jeston Xavier NX, Jeston TX2-NX and Raspberry Pi.
4) Using ORBSLAM2+Octomap, RRT algorithms to achieve 3D mapping navigation and autonomous positioning.
5) Combined with the voice interaction module, user can control the motion state of the robot or complete some functions through voice commands.
6) Various remote control methods such as mobile phone APP, handle, ROS system and computer keyboard.
7) 103 detailed video tutorials and open source codes, as well as professional technical support will be provided for free.



Details
Packing list
Tutorial
Yahboom ROSMASTER X3 ROS Educational Robot with Mecanum Wheel
Shipping and delivery Information
Free Shipping Policy
Start Date - All Time
End Date - All Time
Order less $50 - You have to pay shipping fee, $10 by default (small package Air), or $20 by DHL.
Order over $50, less $150 - Your order could enjoy free shipping by small package Air, or $15 by DHL.
Orders over $150 - Your order will enjoy free shipping via DHL. In most cases, it takes 3-5 working days to arrive.
Exceptions - Orders from countries in Zone 9 are over $300 for free DHL shipping. To see a full list of countries in zone 9, click here.
Order less $100 - Shipping fee is $45 by DHL.
Order over $100, less $200 - Shipping fee is $35 by DHL
Order over $200, less $300 - Shipping fee is $25 by DHL
Orders over $300 - Free shipping by DHL
Some of our products come with battery and motor. If DHL is not available to your country, we will change DHL to UPS, Fedex, or special line, depending on your country.
Distributors are not eligible for free shipping.
Shipping Method
| | | | |
| --- | --- | --- | --- |
| Shipping Method | Delivery Time(business day) | Tracking No | Weight Limit |
| DHL | 5-7 | YES | No |
| UPS | 5-7 | YES | No |
| Fedex | 7-10 | YES | No |
| Special line | 10-15 | YES | No |
| Small Packets Air | 15-30 | YES | No |
After your package is sent out, you can see your tracking number on our website. We will also inform you via email about your tracking number and tracking link.
Customs, Duties and Taxes
Our term is FOB Shenzhen which doesn't include custom fee. You should expect to pay any amount charged by the government in your respective country. This includes, and is not limited to, duties, taxes and any extra fees charged by the courier company.
Payment & Security
Payment
PayPal
The main Payment method is Paypal. If you have paypal, that is great. You can simply place order and check out with few steps. If you don't have Paypal account, you can register it and pay by Credit or Debit Card.
Pay with Paypal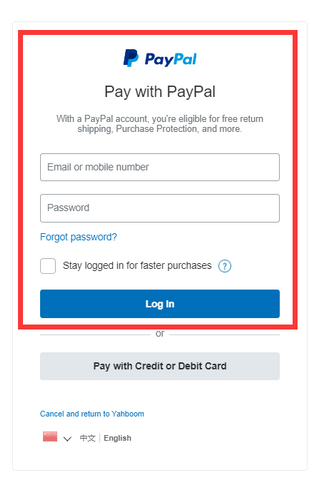 Pay with Credit or Debit Card
Your payment information is processed securely. We do not store credit card details nor have access to your credit card information.
I recently purchased this X3 mecanum wheel car and put it to the test for performance and functionality.
First, it's relatively easy to install and set up, even for beginners. I was able to get it assembled and up and running in no time. It also comes with an instruction manual, which is not perfect, but it was very helpful for me.
The running stability of the car is satisfactory. Its mecanum wheel design makes it have excellent handling ability and can travel flexibly on different grounds. I've found that it performs really well indoors and on flat surfaces.
However, I also noticed some room for improvement.
First, the battery life of the car is limited and needs to be recharged frequently. I wish it had longer battery life so I could make better use of it for various tasks.
Second, while the car handles well, it doesn't perform well on uneven ground. When encountering raised or irregular ground, its stability will be affected to a certain extent, requiring more adjustment and balance.
I like this Raspberry pi lidar Mecanum wheel car!
Its design is very exquisite and can be controlled through Raspberry Pi, achieving various complex movements. The car is equipped with lidar sensors, which can accurately perceive the surrounding environment and respond accordingly, making it very suitable for robot research or autonomous navigation. Moreover, the car is designed with Mecanum wheel, which can easily realize translation, rotation and other motion modes, and is very suitable for a variety of experiments and research.
That's a good robot car.
Amazing!
The build quality is top-notch and the functionality is impressive. The ability to control the movement of the car in any direction is a game-changer.
I choose Jetson NANO version, Jetson nano board provides the necessary computing power to run complex algorithms and machine learning models, making this car an excellent platform for robotics research and development. The included software and documentation make it easy to get started with this car, even for beginners.
It's definitely a five-star product!
Missing speech module. But robot is ok
I bought the NX ultimate version but the voice module not seem, I was pissed and wanted to contact Yahboom to get my voice module, but I found an email from Yahboom a few days ago in my mailbox.
They tell me that the voice module is in production and needs to be shipped later. Well, I'll accept this.
The wiring was a bit complicated for me, it took my friend and I about an hour to assemble and wire. Because we are worried about connecting the wrong wire and damaging the PCB board, we have checked it many times.
After connecting the battery, the car was started normally, and we used the APP to remotely control it, which attracted many children in the park.
Everything looks fine, I hope to receive my voice module sooner.
X3 Mecanum Wheel Car
I'm a retired engineer, I saw this X3 Mecanum wheel trolley on Facebook and after thinking about it for a long time I decided to buy it here.
Yahboom sent me an email and a photo of the package the day after I placed the order, I was pleasantly surprised by such a service, after all I bought products from other websites before and they wouldn't show me the package until it shipped.
I received the package after about 6 days. Fast logistics makes me happy.
When I opened the package, black sponges were placed all around the box, and even after a long journey, none of the parts were damaged.
The assembly is really complicated, it took me two hours to put it together, it has complicated wiring, you have to be patient to do all the wiring.
I'm traveling this week, and I'll be back home about next week to continue testing it.
The five-star review is only for Yahboom's service, and when I'm done testing, I'll update my review based on the actual situation.
QUESTIONS & ANSWERS
are the tutorial videos available in exnglis?

Hello friend,
Thanks for your question. 
Yes, tutorials have English version. You can check this link: http://www.yahboom.net/study/ROSMASTER-X3

Hello, what does "without controller" mean? Then how is the robot controlled? Thanks https://category.yahboom.net/collections/ros-robotics/products/rosmaster-x3?variant=39664834248788

Hello friend,
Thanks for your question. This robot car controller have Jetson NANO 4GB, Jetson Xavier NX,Jetson TX2 NX and RaspberryPi 4B for choice.
1. These controller is the main control board, equivalent to the brain of a car. If there is no controller, the car cannot function properly and programming cannot be achieved.
2. You can choose one based on your own needs and budget.