Description
ROSMASTER X3 PLUS is an omnidirectional movement robot developed based on the ROS robot operating system. It supports four contollers: Jetson NANO 4GB/Xavier NX/TX2 NX and Raspberry Pi 4B. It is equipped with high-performance hardware configurations such as lidar, depth camera, 6DOF robotic arm, 520 high-power motor, voice recognition interactive module, and HD 7-inch display screen. It can realize applications such as APP mapping and navigation, automatic driving, human feature recognition, moveIt robotic arm simulation control and multi-machine synchronous control. It supports mobile phones, handles, computer keyboards remote control. 124 video tutorials with Chinese and English subtitles and codes are provided for free.
 Tutorial Link
Shipping and delivery Information
Free Shipping Policy
Start Date - All Time
End Date - All Time
Order less $50 - You have to pay shipping fee, $10 by default (small package Air), or $20 by DHL.
Order over $50, less $150 - Your order could enjoy free shipping by small package Air, or $15 by DHL.
Orders over $150 - Your order will enjoy free shipping via DHL. In most cases, it takes 3-5 working days to arrive.
Exceptions - Orders from countries in Zone 9 are over $300 for free DHL shipping. To see a full list of countries in zone 9, click here.
Order less $100 - Shipping fee is $45 by DHL.
Order over $100, less $200 - Shipping fee is $35 by DHL
Order over $200, less $300 - Shipping fee is $25 by DHL
Orders over $300 - Free shipping by DHL
Some of our products come with battery and motor. If DHL is not available to your country, we will change DHL to UPS, Fedex, or special line, depending on your country.
Distributors are not eligible for free shipping.
Shipping Method
| | | | |
| --- | --- | --- | --- |
| Shipping Method | Delivery Time(business day) | Tracking No | Weight Limit |
| DHL | 5-7 | YES | No |
| UPS | 5-7 | YES | No |
| Fedex | 7-10 | YES | No |
| Special line | 10-15 | YES | No |
| Small Packets Air | 15-30 | YES | No |
After your package is sent out, you can see your tracking number on our website. We will also inform you via email about your tracking number and tracking link.
Customs, Duties and Taxes
Our term is FOB Shenzhen which doesn't include custom fee. You should expect to pay any amount charged by the government in your respective country. This includes, and is not limited to, duties, taxes and any extra fees charged by the courier company.
Payment & Security
Payment
PayPal
The main Payment method is Paypal. If you have paypal, that is great. You can simply place order and check out with few steps. If you don't have Paypal account, you can register it and pay by Credit or Debit Card.
Pay with Paypal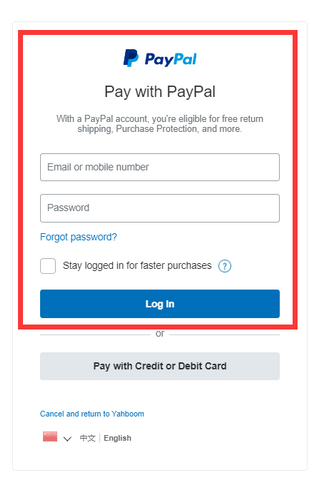 Pay with Credit or Debit Card
Your payment information is processed securely. We do not store credit card details nor have access to your credit card information.
Amazing Breadth and Depth, but Better Documentation Needed
The robot has a tremendous amount of capabilities which have been encapsulated in over 150 different lessons. Some of these lessons are easy to follow, while many are pretty challenging without getting assistance from the very qualified technical support staff. They are very helpful, but, the time difference makes it very difficult to arrange a time to conveniently go through and address issues.
Putting the robot together in the first place was a bit of a challenge. Even though they have documentation and videos, they are not very clear or complete. The videos have subtitles, but the speech is all in Chinese. The most challenging aspect is wiring the robot together. There are over 20 wires that you have to connect between different boards on the system And the documentation is inconsistent between the website, the document that comes with the robot, and even charts within that document that don't agree with each other.
The programmable Raspberry Pi Mecanum wheel car is a fantastic learning tool for robotics enthusiasts. Its modular design and open-source software allow for endless customization, and its high-quality components ensure reliable and accurate performance.
The car's Mecanum wheels provide smooth and precise movement in any direction, making it perfect for navigating complex environments. Its sensors and camera enable advanced features like object detection and tracking, while the Raspberry Pi's computing power allows for complex algorithms and machine learning.
Five stars!
This X3 PLUS is well made and durable. It can run smoothly on a variety of surfaces, including carpets and hardwood floors. The programmable function is intuitive and user-friendly, allowing me to easily program the car.
The battery life is also impressive and can be extended without charging.
In general, I recommend this programmable robot car to anyone who is looking for a high-quality. It exceeded all my expectations and was very happy to use it.
This ROS programming robot provides a hands-on learning experience for those interested in robotics and automation. The software is robust and the hardware is well-built, but the cost of entry may be high for some users, especially for those who are just starting out.
A very big guy. It's spectacular!!!
I like programming. And bought an Arduino car two years ago, but I don't remember which brand.
This X3Plus car is a gift from my uncle for my 18th birthday. I think it deserves to be called PLUS.
For hardware:
I received the Jetson Xavier NX 8GB version, including depth camera, 4ROS radar and voice module. From the appearance, these accessories are very exquisite. I hope their functions will be as good as their appearance.
Mecanum wheel is large, larger than the wheel used by my classmate's smart car, and looks very solid.
The 7-inch screen is fixed on a vertical bracket. Unfortunately, the bracket cannot change its height. If it can change what it tells, it's perfect.
For Open source codes:
In addition to the APP source code, I have obtained all product materials and information, and the technical support told me that the APP source code is not open source.
The APP remote control function is very convenient, and the car can be remotely controlled at any time. However, some of the most important map building and navigation functions and AI recognition functions cannot be completed on the APP, so you need to log in remotely to the system to run a single routine. Maybe Yahboom designed this car not to play but to let users learn to program in ROS. OK, I can accept it.
I am studying its voice interaction function. It is very flexible. It can respond to almost all my questions in a timely manner. I will continue to try more.
QUESTIONS & ANSWERS
Hi, I am a research associate working with the CERTH team in Greece. We are interested in buying a mobile base and a robotic arm for research, so I would like to ask a couple of questions 1) How soon could we expect the product to arrive in Greece? 2) Is there any support for Gazebo? Do you plan to include any in the future? 3) Would it be possible to have access to the relative files including urdf robot description et al, before the robot is delivered? Maybe, upon buying the product?

Hello friend,
Sorry for late reply. There was some time difference between us, so I didn't reply to you in time.
1) After you paid, we will send your package today by Fedex. It will arrive at 5-6days.
2) Gazebo is inlcude.
3) This x3 plus tutorial link: http://www.yahboom.net/study/ROSMASTER-X3-PLUS
Open this link on computer, you will see all codes and file.
Any other question, contact me by this E-mail:market@yahboom.com



If I buy the model for RaspberryPI what is required that I can later use the same robot also with e.g. Jetson Nano? Is there a special module for every controller that can be purchased separately?

Hello friend, nice to meet you.
Since the size of the Raspberry Pi and the Jetson NANO board are different, the screw and copper post accessory kits to install them on the robot are different.
If you want to use it on a different main control board in the future, you can purchase an additional mounting kit. This is the link: https://category.yahboom.net/products/rosmaster-x3-accessories

Does ROSMASTER X3 PLUS ROS Robot Python Programming for Jetson NANO 4GB/Xavier NX/TX2 NX/RaspberryPi 4B come with ROS2?

Due to the incomplete files and functions of ROS2 at present, our robot currently only supports ROS1, but in the future we will upgrade the system to make it compatible with ROS2