Description
ROSMASTER R2 is a mobile car with Ackerman steering structure developed based on ROS2 system. It supports Jetson NANO, Jetson Orin NANO, Jetson Orin NX and Raspberry Pi 4B as main control boards. R2 is equipped with high-performance hardware configurations such as laser radar, depth camera, voice interaction module, 520 motor racing rubber tire, which can realize robot mapping navigation, obstacle avoidance, automatic driving, human feature action recognition, voice interaction control and other functions. It also supports mobile phone APP, wireless handle, ROS operating system, computer keyboard and other remote control methods. And we will provide 105 lesson teaching videos and many source codes for users' reference.
Packing List
Tutorial link
Yahboom ROSMASTER R2 ROS Robot
Shipping and delivery Information
Free Shipping Policy
Start Date - All Time
End Date - All Time
Order less $50 - You have to pay shipping fee, $10 by default (small package Air), or $20 by DHL.
Order over $50, less $150 - Your order could enjoy free shipping by small package Air, or $15 by DHL.
Orders over $150 - Your order will enjoy free shipping via DHL. In most cases, it takes 3-5 working days to arrive.
Exceptions - Orders from countries in Zone 9 are over $300 for free DHL shipping. To see a full list of countries in zone 9, click here.
Order less $100 - Shipping fee is $45 by DHL.
Order over $100, less $200 - Shipping fee is $35 by DHL
Order over $200, less $300 - Shipping fee is $25 by DHL
Orders over $300 - Free shipping by DHL
Some of our products come with battery and motor. If DHL is not available to your country, we will change DHL to UPS, Fedex, or special line, depending on your country.
Distributors are not eligible for free shipping.
Shipping Method
| | | | |
| --- | --- | --- | --- |
| Shipping Method | Delivery Time(business day) | Tracking No | Weight Limit |
| DHL | 5-7 | YES | No |
| UPS | 5-7 | YES | No |
| Fedex | 7-10 | YES | No |
| Special line | 10-15 | YES | No |
| Small Packets Air | 15-30 | YES | No |
After your package is sent out, you can see your tracking number on our website. We will also inform you via email about your tracking number and tracking link.
Customs, Duties and Taxes
Our term is FOB Shenzhen which doesn't include custom fee. You should expect to pay any amount charged by the government in your respective country. This includes, and is not limited to, duties, taxes and any extra fees charged by the courier company.
Payment & Security
Payment
PayPal
The main Payment method is Paypal. If you have paypal, that is great. You can simply place order and check out with few steps. If you don't have Paypal account, you can register it and pay by Credit or Debit Card.
Pay with Paypal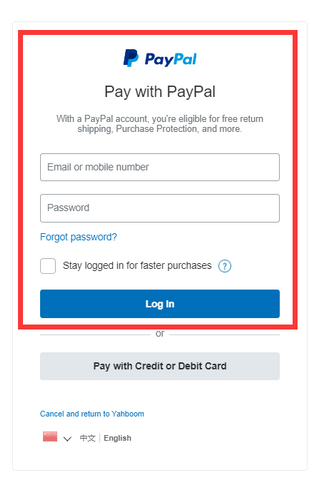 Pay with Credit or Debit Card
Your payment information is processed securely. We do not store credit card details nor have access to your credit card information.
Good deal
Vers good service, thé véhicule aarived to France within 4 days. Tutoriel is complète and détaillée. Thanks
I was eagerly awaiting my package a week ago and was pleasantly surprised when it finally arrived. DHL's logistics service is excellent, even if the package has gone through a long journey, it is still intact without any damage or wear. Thanks to Yahboom for the excellent packaging and fast logistics service, I am very satisfied with their attention to detail.
The assembly process was very smooth and the clear instructions got me up and running quickly. The performance of the R2 car did not disappoint me either, it performed brilliantly.
Thank you Yahboom for the excellent product and service, I am very impressed with their products and look forward to more programming projects and fun times spent with my R2 car.
A powerful and flexible Jetson ROS car
The R2 car is equipped with the high-performance computing platform of the Jetson series, providing it with powerful computing power. This enables the car to handle complex algorithms and perception tasks, such as real-time object detection, SLAM (simultaneous localization and map building), and path planning.
However, compared to other brands robot platforms, the price of this R2 cars is higher.
I received a package from DHL a month ago. Even after long-distance transportation, the package was still delivered intact. Thanks Yahboom for the fast logistics and information provided on the package.
At present, it seems that everything in my R2 car is normal.
QUESTIONS & ANSWERS
Hi Can I buy Standard-RPI or Standard-NANO for my own Jetson ORIN NX dev kit? If now, then why?

Hello friend,
Thanks for your message.
Standard-RPI or Standard-NANO didn't support Jetson ORIN NX dev kit. 
If you want to use R2 car on Jetson ORIN NX dev kit, you can choose 【Ultimate-Orin NX】.

Hi. Can the depth camera act like a two ordinary cameras? I need to send the two video streams, image data (pre-processed by an on board Jetson Nano) and certain other data to a remote ROS 2 node that controls the robot. Thank you.

Hi friend,
Please check send questions to this E-mail: support@yahboom.com
Our technical support will provide professional responses.

Hi, I plan to have the robot taking in real-time video, and then relay/pass sampled video-frames to another PC/server located on the same wifi-network; then the remote PC/server will pass instructions back to the robot to instruct it to move in certain ways or play back certain audio/voice-message (which is also sent by the PC/server); Is this possible? Thanks,

Hello friend,
Thanks for your message. According to your description, our APP remote control currently adopts this method.
Capture the video image of the car camera and display it in real-time on the mobile app interface, and then the buttons on the mobile app can remotely control the car.

What is the approximate speed range of the car?

Hello friend,
Sorry for late reply. There is some time difference between us, so I can't reply you in time
After our test, the maximum speed of this car is 1.8m/s.

What is the max speed?

Hello friend,
After we test, it max speed is 1.8m/s.
The following are the parameters of the motor, which I hope will be helpful to you.
Rated voltage: 12V; Stall torque: 3.1 kgf,cm; Rated torque: 2.2kgf.cm; Speed before deceleration: 11000rpm; 
Rated power: <4w; Stall current: 3A; Rated current: 0.3A; 
Reduction ratio: 1:19; Speed after deceleration: About 550±10rpm; Supply voltage: 3.3-5V

Whats The difference between the Standard nano and the supirior and ultimate vesrsion.. (i have the nano 4GB developer kit )

Hi friend,
Sorry for late reply.
Standard kit packing list include: SLAM A1 Lidar.
Supirior kit packing list includes: SLAM A1 Lidar, 7 inch display screen.
Ultimate kit packing list includes: YDLidar 4ROS, 7 inch display screen, voice module.
Your can check SKU picture about this. Any other questions, contact us by email:market@yahboom.com