Description
Yahboom Raspberry Pi Tank Robot uses the latest Raspberry Pi 4B development board as the core controller. The vehicle adopts blue aluminum chassis, high-quality track, high-power 370 motor, and metal coupling. When the motor drives the wheel of the car to rotate rapidly, it can achieve the function of climbing up to 60 degrees under the condition of sufficient friction. For this Raspberry Pi tank, real-time video transmission is indispensable. We use a 2DOF camera pan/tilt, a HD USB camera, and the 5G WIFI network that comes with the Raspberry Pi to ensure that high-quality video can be transmitted in real time on mobile APP or PC. It can also complete some AI recognition functions through the camera. Both expansion board and frame we are providing the corresponding extended interface, users can expand and use it according to the information provided by us, so for the tank, educators, learners, and raspberry pi lovers will be the most suitable owners.

Feature
Compatible with the latest version of Raspberry Pi 4B board.
The entire vehicle adopts 2mm blue thickened aluminum alloy frame, installation is simple and firm.
BST-4WD multi-functional expansion board, it is equipped with some interfaces of various sensors and communication modules, and it is compatible with four core controllers: Arduino UNO, 51 microcontroller, STM32, and Raspberry Pi.
It supports multiple basic functions: high angle climbing, tracking, overing the obstacle, etc.
It supports multiple AI functions: face detection, color tracking, object/QR code recognition etc.
Users can use C language and Python programming.
The car and camera platform can be controlled by Bluetooth APP by

Android/iOS 

mobile; HD video real-time transmission can be realized by Raspberry Pi coming with 5G WIFI.
The vast amount of data and sample program for reference.


Product parameter
Package list
If you choose G1 tank with Raspberry Pi 4B, below are included.
1 x Raspberry Pi 4B board
1 x 16G TF card
1 x heatsink
Documents
Shipping and delivery Information
Free Shipping Policy
Start Date - All Time
End Date - All Time
Order less $50 - You have to pay shipping fee, $10 by default (small package Air), or $20 by DHL.
Order over $50, less $150 - Your order could enjoy free shipping by small package Air, or $15 by DHL.
Orders over $150 - Your order will enjoy free shipping via DHL. In most cases, it takes 3-5 working days to arrive.
Exceptions - Orders from countries in Zone 9 are over $300 for free DHL shipping. To see a full list of countries in zone 9, click here.
Order less $100 - Shipping fee is $45 by DHL.
Order over $100, less $200 - Shipping fee is $35 by DHL
Order over $200, less $300 - Shipping fee is $25 by DHL
Orders over $300 - Free shipping by DHL
Some of our products come with battery and motor. If DHL is not available to your country, we will change DHL to UPS, Fedex, or special line, depending on your country.
Distributors are not eligible for free shipping.
Shipping Method
| | | | |
| --- | --- | --- | --- |
| Shipping Method | Delivery Time(business day) | Tracking No | Weight Limit |
| DHL | 5-7 | YES | No |
| UPS | 5-7 | YES | No |
| Fedex | 7-10 | YES | No |
| Special line | 10-15 | YES | No |
| Small Packets Air | 15-30 | YES | No |
After your package is sent out, you can see your tracking number on our website. We will also inform you via email about your tracking number and tracking link.
Customs, Duties and Taxes
Our term is FOB Shenzhen which doesn't include custom fee. You should expect to pay any amount charged by the government in your respective country. This includes, and is not limited to, duties, taxes and any extra fees charged by the courier company.
Payment & Security
Payment
PayPal
The main Payment method is Paypal. If you have paypal, that is great. You can simply place order and check out with few steps. If you don't have Paypal account, you can register it and pay by Credit or Debit Card.
Pay with Paypal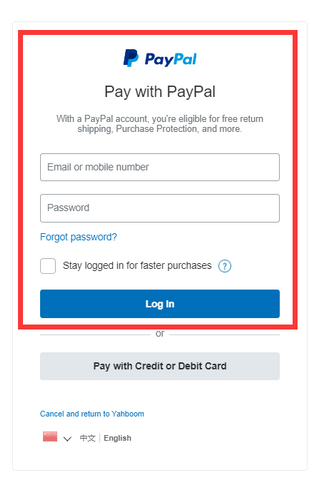 Pay with Credit or Debit Card
Your payment information is processed securely. We do not store credit card details nor have access to your credit card information.
Tanks have excellent mobility and are suitable for different terrains, making them convenient for both indoor and outdoor operations.
I am also satisfied with the programming flexibility of Raspberry Pie, especially when I try to customize behavior and add sensors.
The only drawback is that sometimes the tank connection is not stable enough and requires reconnection. In addition, I think the user manual can be more detailed, especially for beginners.
Overall, Raspberry Pi Tank is a fun and versatile device that brings me a lot of fun and challenges. Although there are some connection issues and insufficient documentation, I still strongly recommend it, especially for those who enjoy exploring and programming
As a college student, I am very satisfied with the tank vehicle I purchased.
The quality of this tank is excellent. It's beautifully presented with great attention to detail.
Most importantly, during the purchase process, the seller answered all my questions very patiently and provided timely tracking and updates. Their professional attitude and good communication made me have a better experience with this purchase.
I feel pretty good about this Raspberry Pi Tank.
The trolley adopts a crawler design and can travel on a variety of complex terrains, such as grass, land and sand. Moreover, the car is equipped with a Raspberry Pi, which can be programmed to achieve a variety of movement methods, such as object recognition, remote control operation and so on. The material quality of the trolley is very good, it looks solid and it is suitable for many kinds of experiments and research.
However, the assembly of the car is relatively complicated and requires a certain amount of patience and skill. It took me about two hours to complete the assembly. I disassembled it many times to complete the final assembly.
Highly recommend this AI Tank
As a Raspberry Pi fan and AI vision machine learning enthusiast, I like this G1 Tank!
Its design and manufacturing quality are excellent, its body is solid and durable, and its details are also very good. Most importantly, it is equipped with powerful AI chips and rich sensors, which can realize a variety of machine learning applications, including automatic driving, face recognition, target tracking, and so on. The software support of this car is also very complete, and it is very convenient to use. It is very friendly to both beginners and advanced users.
In addition, it also supports remote control and programming, which is very suitable for DIY and educational purposes.
In short, I highly recommend this AI Tank. If you are a machine learning and DIY enthusiast, you must not miss it!
The robot works...
But, some code that is on the robot software can't be compiled and I had to fix it myself.
The bluetooth module pins came in curved, and the software of the control app is not open source. So I had to fully remake the app to add some features.
And when you are too far away the bluetooth connection falls and the robot keeps doing what it was doing last like driving forward, and to reconnect you have to fully restart the app.
But, the support responded very quickly and was very helpful and the assembly instructions are clear.
QUESTIONS & ANSWERS
1 - can it be upgraded with extra sensors and functions? 2 - does it have a mode to follow person?

Thanks for your question.
1. Yes, you can add extra sensors.
2. Currently we have not developed a function to follow person for this robot car. If you want to follow person, you can check this robot car, link: https://category.yahboom.net/products/jetbot

Hi, My pi only boots once as soon I have it installed on the tank. What could be the problem for this? After flashing the card it works again (once).

Thanks for your support to Yahboom products.
If you have any problems when using, contact us bu E-mail:suppprt@yahboom.com.
We will provide professional technical support and after-sales service.

Could it be compatible with Raspberry Pi 2 model B? I'm interested only in line tracking and movement, I may replace the camera with a go pro attached to the arm.

Sorry, we have not tested it on Raspberry Pi 2 at present.

We are developing based on Raspberry Pi 3B/3B+/4B

Hi! I lost the charger for the batteries what V & A charger should I be looking for? Thank you

The charger parameters used in our car are as follows:
OUTPUT: 8.4V 1A

HI again! I just want to know how far can it go before losing connection with the phone controller? Thanks!

I am sorry for my misunderstanding.
The APP remote control car is through Bluetooth. The effective transmission distance of Bluetooth is 5m.
The real-time video transmission is through WiFi. Wherever WiFi can cover, it can transmit video in real time.

Hi! What is the range of this tank?

There is no launch function on our tank. If you need the launch (throwing) function, you can add it by yourself.

can they send it to Mexico?

Yes, we can send the package to Mexico.

What is the purpose of the Raspberry pi 4? And do you really need it

Raspberry Pi is like the brain of a tank car. Without Raspberry Pi, the tank car will not work properly