Description
Jetbot is a multi-functional AI smart robot car based on NVIDIA JETSON NANO 4GB(A02/B01) that responds quickly to a variety of Al visual gameplay. The vehicle is made of green aluminum alloy, coupled with a unique mechanical structure that makes it different in appearance from other cars. Equipped with 3-degrees of freedom lifting platform and 8 million HD camera, which can real-time view surrounding scenes. And it can accomplish Automatic Avoiding, Object Tracking, Color Recognition / Tracking, detecting desktop edge to anti-drop, etc. You can also train a variety of different runway models and control JetBot to complete the autopilot function. Programmable RGB strips are also designed on both sides to light up high-brightness colorful light in dark environments. Users can remotely control it by APP or Handle, and we will provide a lot of reference tutorials for users.

Feature
Based on NVIDIA JETSON NANO 4GB(A02/B01), learning AI Smart Technology in deep.
A technological outlook and unique mechanical structure that can be easily assembled.
3-degrees of freedom lifting platform and 8 million HD camera, real-time video transmission.
It can realize functions such as Autopilot, Object Tracking, Face Recognition, Color Tracking, Edge Detection and Automatic Avoiding.
High-brightness RGB light strips.
Package list
Document
Yahboom Jetbot AI robot car
Shipping and delivery Information
Free Shipping Policy
Start Date - All Time
End Date - All Time
Order less $50 - You have to pay shipping fee, $10 by default (small package Air), or $20 by DHL.
Order over $50, less $150 - Your order could enjoy free shipping by small package Air, or $15 by DHL.
Orders over $150 - Your order will enjoy free shipping via DHL. In most cases, it takes 3-5 working days to arrive.
Exceptions - Orders from countries in Zone 9 are over $300 for free DHL shipping. To see a full list of countries in zone 9, click here.
Order less $100 - Shipping fee is $45 by DHL.
Order over $100, less $200 - Shipping fee is $35 by DHL
Order over $200, less $300 - Shipping fee is $25 by DHL
Orders over $300 - Free shipping by DHL
Some of our products come with battery and motor. If DHL is not available to your country, we will change DHL to UPS, Fedex, or special line, depending on your country.
Distributors are not eligible for free shipping.
Shipping Method
| | | | |
| --- | --- | --- | --- |
| Shipping Method | Delivery Time(business day) | Tracking No | Weight Limit |
| DHL | 5-7 | YES | No |
| UPS | 5-7 | YES | No |
| Fedex | 7-10 | YES | No |
| Special line | 10-15 | YES | No |
| Small Packets Air | 15-30 | YES | No |
After your package is sent out, you can see your tracking number on our website. We will also inform you via email about your tracking number and tracking link.
Customs, Duties and Taxes
Our term is FOB Shenzhen which doesn't include custom fee. You should expect to pay any amount charged by the government in your respective country. This includes, and is not limited to, duties, taxes and any extra fees charged by the courier company.
Payment & Security
Payment
PayPal
The main Payment method is Paypal. If you have paypal, that is great. You can simply place order and check out with few steps. If you don't have Paypal account, you can register it and pay by Credit or Debit Card.
Pay with Paypal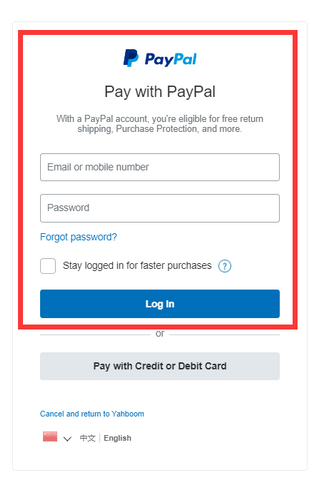 Pay with Credit or Debit Card
Your payment information is processed securely. We do not store credit card details nor have access to your credit card information.
Some issues - Seller quick Response
After putting the car together I purchased this product together discovered that the product was defective. Power is not transmitted to the two right motors and the remote does not work. As for the remote, the car is picking up the signal but nothing happens. I used the app to get it to work. Seller provided instructions how rewire harness.
everything is OK now.
Great device, but some build issues
If you happen to have an Nvidia Jetson NANO board, or plan to learn some Python programming related content, this Jetbot has to be very suitable.
Even though there are many Jetbots on the market from different companies, I have to admit that Yahboom's technical support response is the fastest. I encountered some problems during the installation of the gear. Their structural engineer took me a detailed video. Thank you!!
I tested some basic functions on the hardware yesterday, and they all seem to work normally. I need to visit friends on weekends. I will continue to test this Jetbot in my lab on Monday.
Hope everything goes well. Have a nice weekend Yahboom!!
Have a nice weekend, Nuria~
Jetbot
It came in fast. The package very well packed and protected. Although I haven't tested all the features, everything looks good. Dolphin has provided me with very good pre-sales and after-sales services. I think the quality of the products in the store with such a good service is definitely first-class.
Well designed but...
All online instructions is mostly good. Nice clear images and video on how to put the kit together. Although there is no sound in First Trial Video, the subtitles are very clear. And a very nice touch is that the current battery level is displayed on the APP, which can give me a good reminder that I need to recharge.
But some things need to be update.
1 -- Jetbot car is very slow when it walks. It will be better if you switch to a faster motor. And after walking about 50 meters, the path of the car will deviate from a straight line, (I don't know why)
2 -- Not compatible with Jetson NANO 2G board. At first I only had a 2G board. I had to buy a 4GB motherboard to use this car normally.
3 -- Just like other comments, if you want to realize autonomous driving well, it is best to buy a map of Yahboom. If you use autonomous driving on your own map, you need to re-collect data and train the model, which will be a challenge for beginner.
Hello Lawrence,
Thanks for your reviews.
The DC motor has a certain differential speed when it leaves the factory. Even the very small differential speed will be obvious after being amplified by the gearbox. Generally, the car can not go completely straight, and it can only be adjusted by the codes or the encoder disk. This error is determined by the fixed drive mode of the motor and the error when the motor leaves the factory.
Good Value - Couple Small Issues
Overall, this kit is a very good value, including everything except the battery to create the Jetson Nano JetBot. Most parts are of high quality, although the speed of the car is a bit slow. It is easy to assemble, and it is really good, without any soldering. This is a very interesting project and you can do many things with it. The documentation is very good.
Couple issues & pointers, though:
1. The battery pack is included in the kit, but after three hours of use, you have to charge it. Otherwise, the car will not work normally due to insufficient power supply. I think it is possible to add a power adapter to the kit to connect directly to the power supply at home. In this way, users can debug the car for a long time.
2. Autopilot, I used my own track, and the effect was not as good as the video showed. The technical support told me that if I use a different track, I need to retrain the model. So if you want to use the autopilot function perfectly, you need to buy a map together.
QUESTIONS & ANSWERS
Hi, can I remote control it through internet ? For example, control the home unit when I am in office ? Thank You !

Thanks for your question.
You need to ensure that the car and the mobile phone are in the same local area network, you can remotely control the robot car through mobile phone.

How can I stop the live camera feed in Jupyter Lab from freezing?

About this problem. We can provide following suggestion.
1. Before your run camera code, you need to close other process, avoid multiple processes occupying the camera module at the same time.
2. The real-time video transmission is through the wireless network, ensure that you have a stable and fast network environment.

Why do you use a track wheel instead of regular wheel?

Thanks for your question.

Hi. I wanted to use the app and i typed the wlan code to the app and after i clicked kn the connect button i dont see the robots camera picture. What is the problem?

Hello Sir/madam,
Thanks for your question, could you contact our Technical Support by E-mail? support@yahboom.com

If there are multiple people in front of Jetbot, which one will it choose to follow?

Jetbot will automatically select the closest person and follow him.

Can I use 2GB on JETBOT?

No, after our many tests, the CPU performance of the 2GB development board is limited and cannot handle a series of algorithms, image processing and other functions required by Jetbot.