Description
ROSMASTER X3 PLUS is an omnidirectional movement robot developed based on the ROS robot operating system. It supports four contollers: Jetson NANO 4GB/Jetson Xavier NX/Jetson TX2 NX/Jetson Orin NX/Orin NANO and Raspberry Pi 4B. Equipped with high-performance hardware configurations such as lidar, depth camera, 6DOF robotic arm, 520 high-power motor, voice recognition interactive module, and HD 7-inch display screen. It can realize applications such as APP mapping and navigation, automatic driving, human feature recognition, moveIt robotic arm simulation control and multi-machine synchronous control. It supports mobile phones, handles, computer keyboards remote control. 131 video tutorials with Chinese and English subtitles and codes are provided for free.
 Tutorial Link
Shipping and delivery Information
Free Shipping Policy
Start Date - All Time
End Date - All Time
Order less $50 - You have to pay shipping fee, $10 by default (small package Air), or $20 by DHL.
Order over $50, less $150 - Your order could enjoy free shipping by small package Air, or $15 by DHL.
Orders over $150 - Your order will enjoy free shipping via DHL. In most cases, it takes 3-5 working days to arrive.
Exceptions - Orders from countries in Zone 9 are over $300 for free DHL shipping. To see a full list of countries in zone 9, click here.
Order less $100 - Shipping fee is $45 by DHL.
Order over $100, less $200 - Shipping fee is $35 by DHL
Order over $200, less $300 - Shipping fee is $25 by DHL
Orders over $300 - Free shipping by DHL
Some of our products come with battery and motor. If DHL is not available to your country, we will change DHL to UPS, Fedex, or special line, depending on your country.
Distributors are not eligible for free shipping.
Shipping Method
| | | | |
| --- | --- | --- | --- |
| Shipping Method | Delivery Time(business day) | Tracking No | Weight Limit |
| DHL | 5-7 | YES | No |
| UPS | 5-7 | YES | No |
| Fedex | 7-10 | YES | No |
| Special line | 10-15 | YES | No |
| Small Packets Air | 15-30 | YES | No |
After your package is sent out, you can see your tracking number on our website. We will also inform you via email about your tracking number and tracking link.
Customs, Duties and Taxes
Our term is FOB Shenzhen which doesn't include custom fee. You should expect to pay any amount charged by the government in your respective country. This includes, and is not limited to, duties, taxes and any extra fees charged by the courier company.
Payment & Security
Payment
PayPal
The main Payment method is Paypal. If you have paypal, that is great. You can simply place order and check out with few steps. If you don't have Paypal account, you can register it and pay by Credit or Debit Card.
Pay with Paypal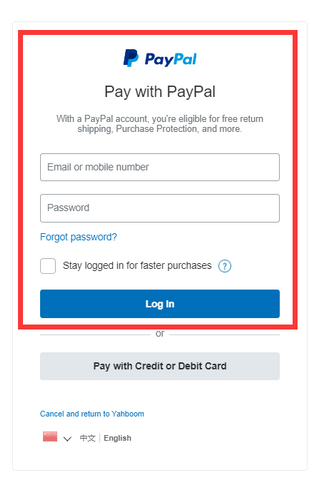 Pay with Credit or Debit Card
Your payment information is processed securely. We do not store credit card details nor have access to your credit card information.
Overall, a fantastic product! Highly satisfied with my purchase.
Exceptional build quality defines this X3+ robot. However, a more detailed guide with practical examples to fully unleash the potential of programming and utilizing the robotic arm would be greatly appreciated. Despite this minor drawback, the Jetson Nano robot arm car stands out as an excellent choice for robotics enthusiasts and learners eager to explore AI and robotics possibilities.
Superbe
J'ai hâte de tout découvrir...un petit problème avec un moteur, mais Dolphin Zhang est rapide pour résoudre nos difficultés. Merci Dolphin Zhang.
Hi Marcel,
Thanks for your support to Yahboom product.
It's my honor to help you solve the problem.
The overall build quality is solid, and the included documentation is helpful in getting started. However, I would have appreciated more detailed instructions and examples for programming and utilizing the robotic arm's full potential. Despite this minor drawback, the Jetson Nano Robotic Arm Car is an excellent choice for robotics enthusiasts and learners who want to explore the possibilities of AI and robotics.
It offers a great balance of performance, versatility, and educational value, deserving a solid four-star rating!"
This is a birthday gift for my son, and the boy said, 'Wow, this guy is too cool, too big. I can't even move it."
We studied together for an hour before assembling and successfully starting it. We encountered a problem with the motor midway and contacted technical support via email. They replied to me enthusiastically, which was simply surprising to me.
Tommrrow, we plan to move it to the yard for off-road.
QUESTIONS & ANSWERS
Hi, I am a research associate working with the CERTH team in Greece. We are interested in buying a mobile base and a robotic arm for research, so I would like to ask a couple of questions 1) How soon could we expect the product to arrive in Greece? 2) Is there any support for Gazebo? Do you plan to include any in the future? 3) Would it be possible to have access to the relative files including urdf robot description et al, before the robot is delivered? Maybe, upon buying the product?

Hello friend,
Sorry for late reply. There was some time difference between us, so I didn't reply to you in time.
1) After you paid, we will send your package today by Fedex. It will arrive at 5-6days.
2) Gazebo is inlcude.
3) This x3 plus tutorial link: http://www.yahboom.net/study/ROSMASTER-X3-PLUS
Open this link on computer, you will see all codes and file.
Any other question, contact me by this E-mail:market@yahboom.com



If I buy the model for RaspberryPI what is required that I can later use the same robot also with e.g. Jetson Nano? Is there a special module for every controller that can be purchased separately?

Hello friend, nice to meet you.
Since the size of the Raspberry Pi and the Jetson NANO board are different, the screw and copper post accessory kits to install them on the robot are different.
If you want to use it on a different main control board in the future, you can purchase an additional mounting kit. This is the link: https://category.yahboom.net/products/rosmaster-x3-accessories

Does ROSMASTER X3 PLUS ROS Robot Python Programming for Jetson NANO 4GB/Xavier NX/TX2 NX/RaspberryPi 4B come with ROS2?

Due to the incomplete files and functions of ROS2 at present, our robot currently only supports ROS1, but in the future we will upgrade the system to make it compatible with ROS2