Yahboom programmable building block servo/motor
Description
The gray one is servo with 270°degrees for the construction of angular control projects, such as manipulators, towers. The red one is motor suitable for projects that require continuous rotation, such as car wheels, Ferris wheel steering gear. With the controller board and building blocks, you can control the servo and motor to build various shapes and complete many interesting playing methods. 
Feature
Environmental friendly POM plastic glue, not easy to damage.
DIY achieve a variety of building blocks to play.
High quality and high precision make you feel more comfortable.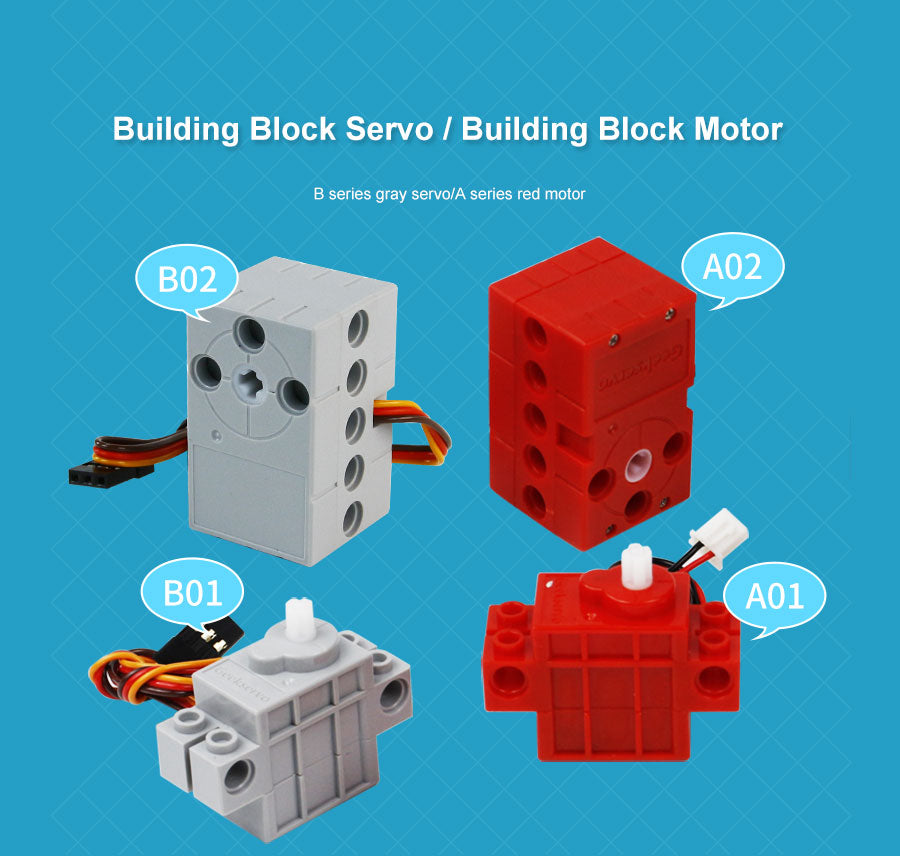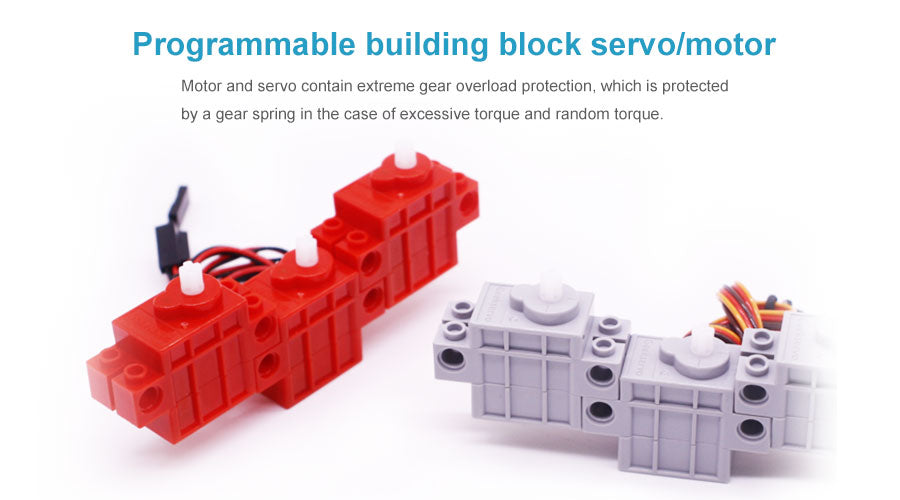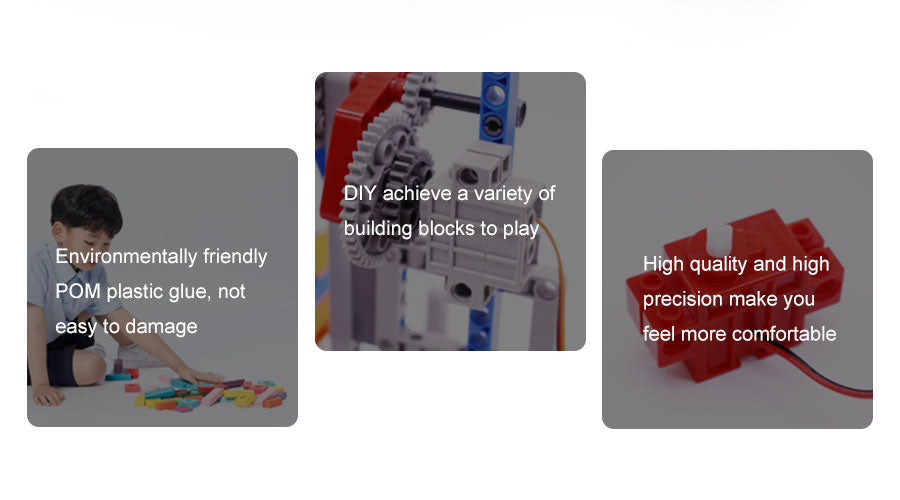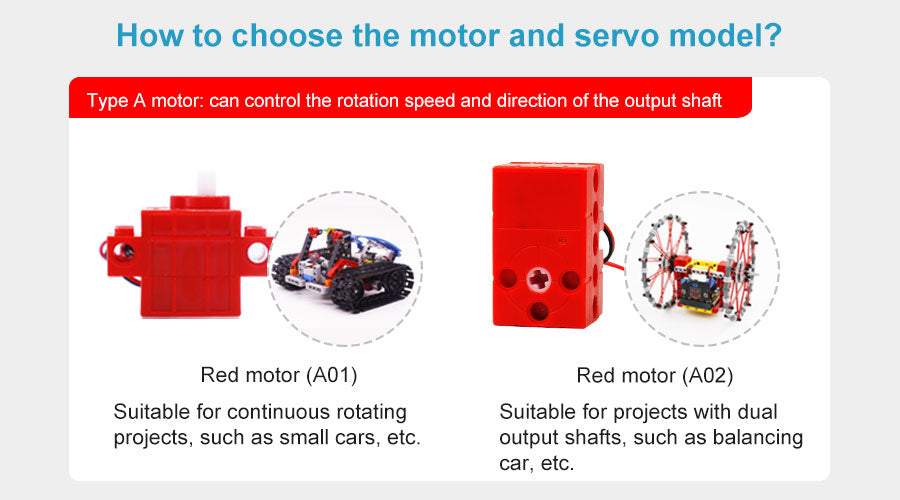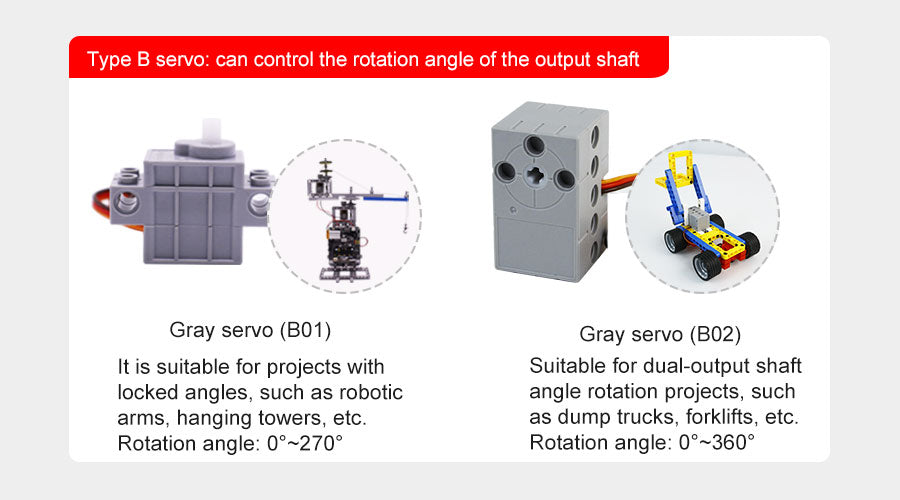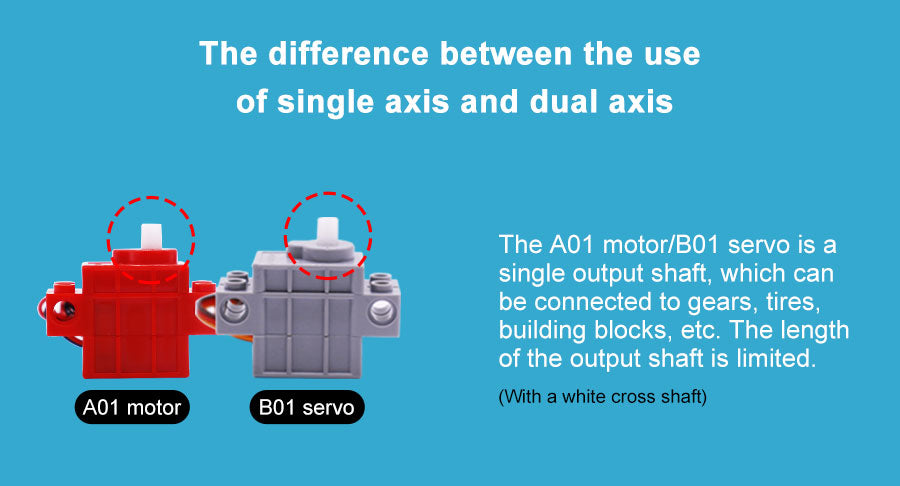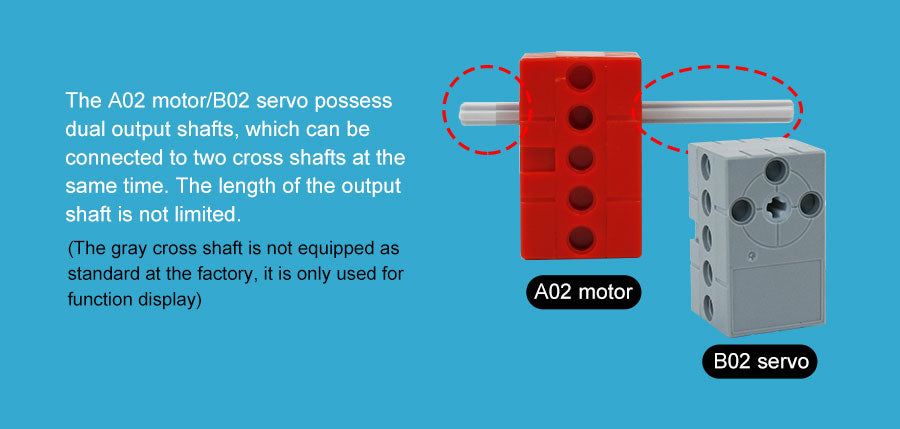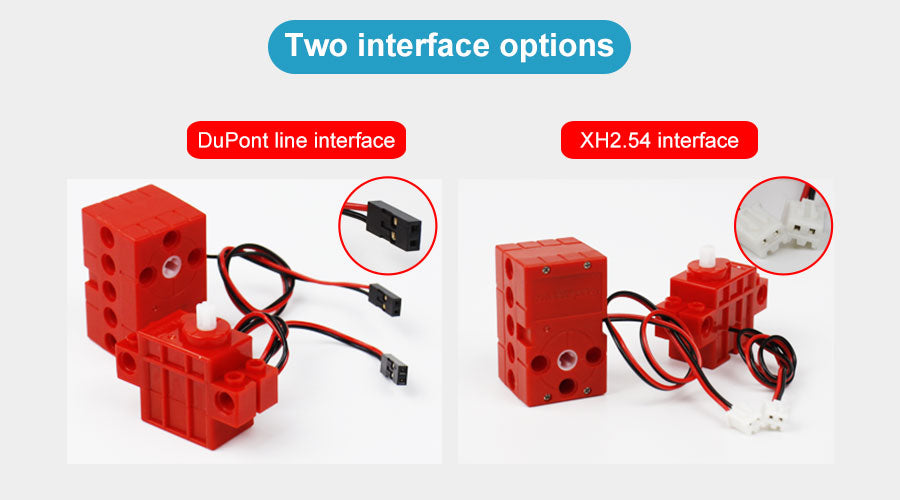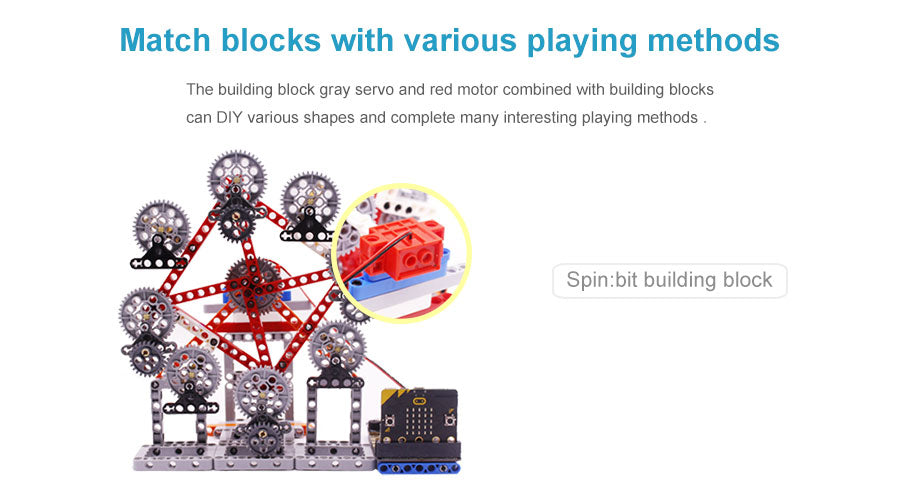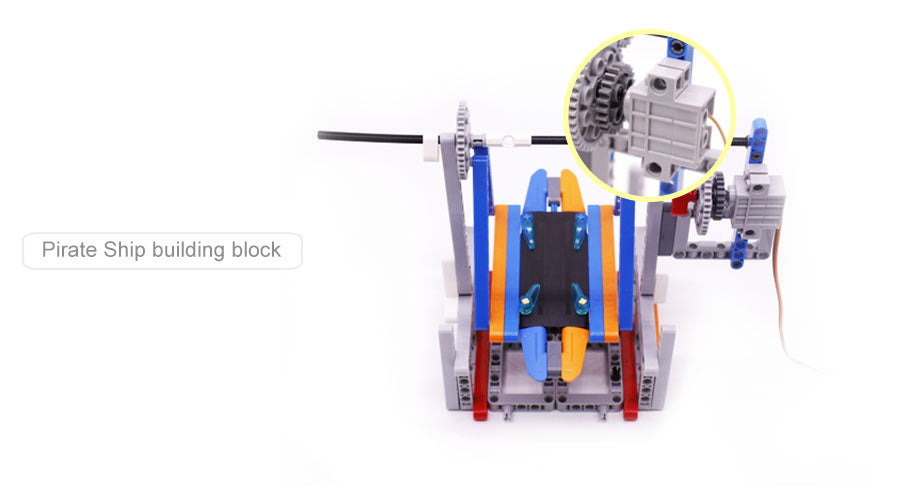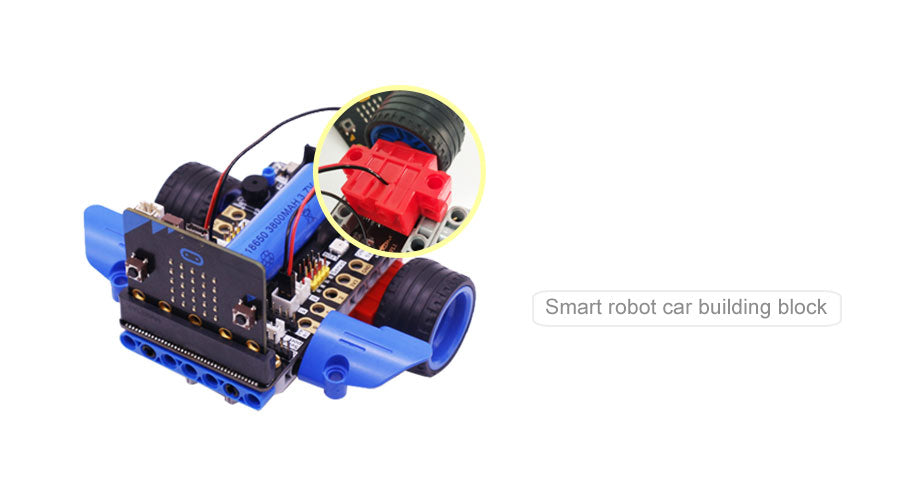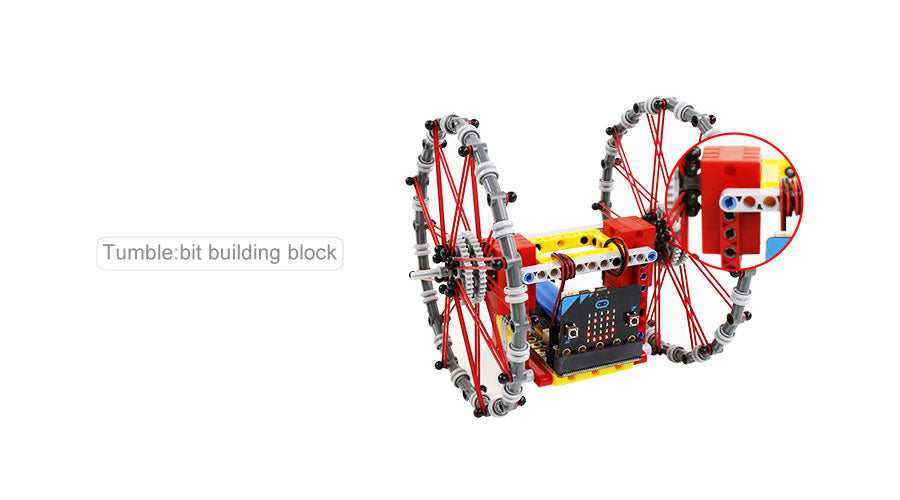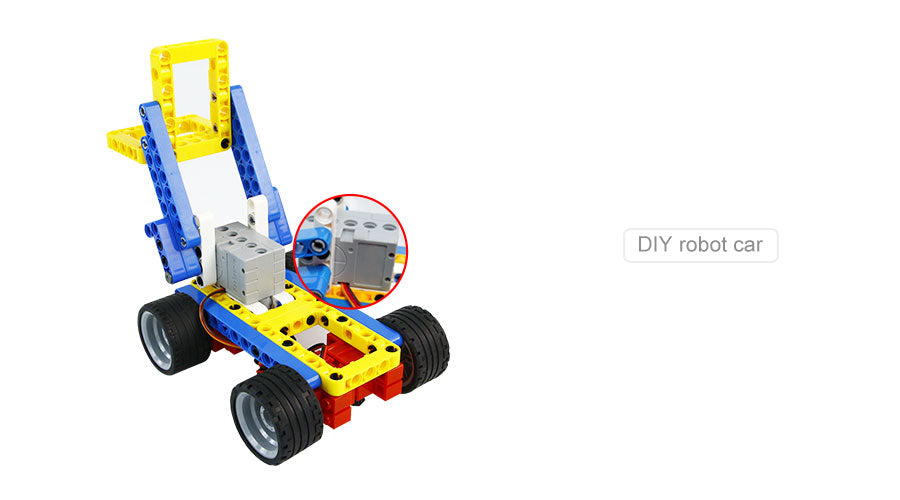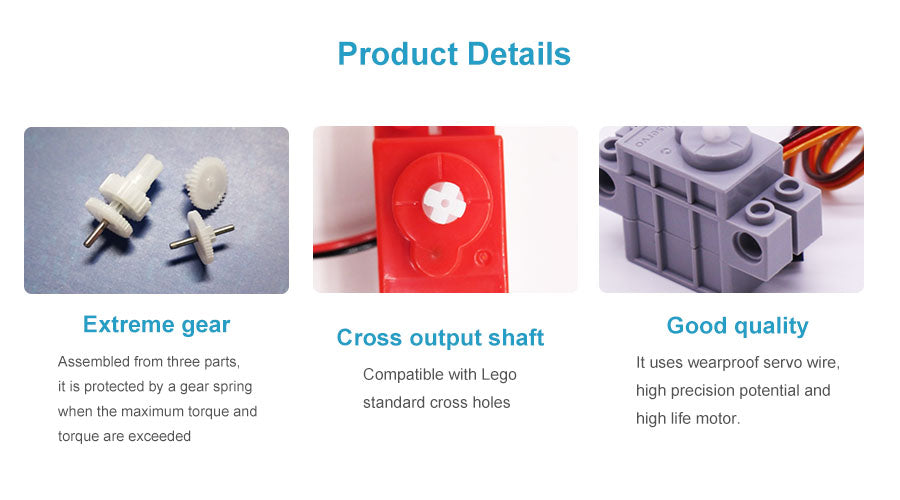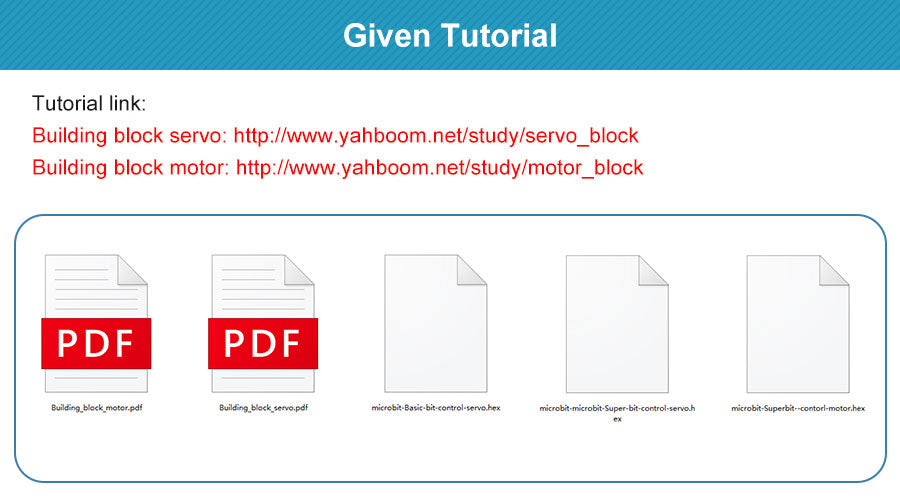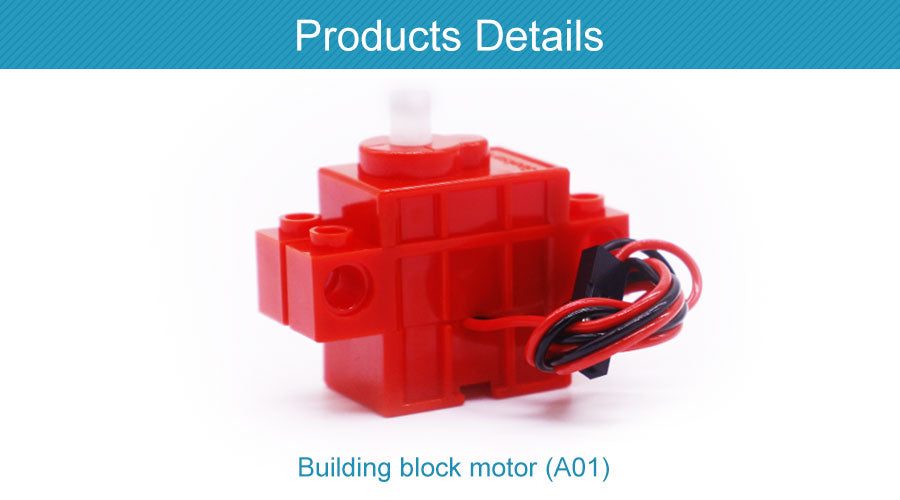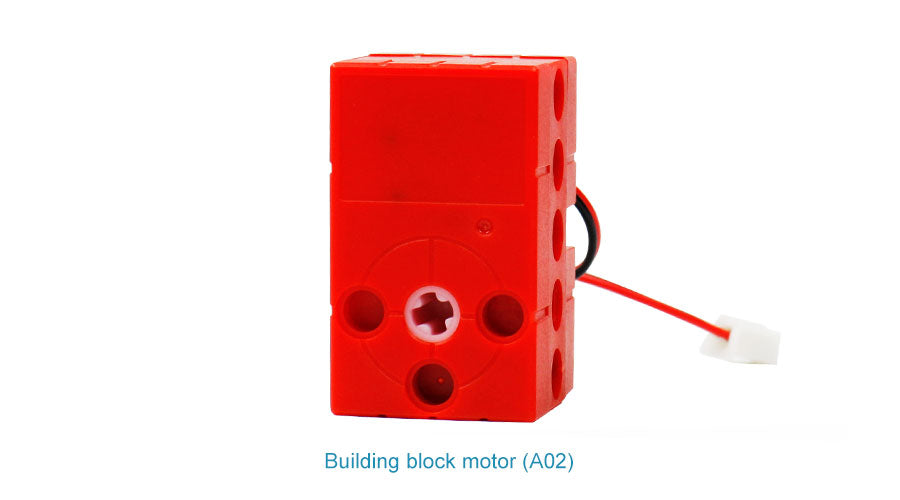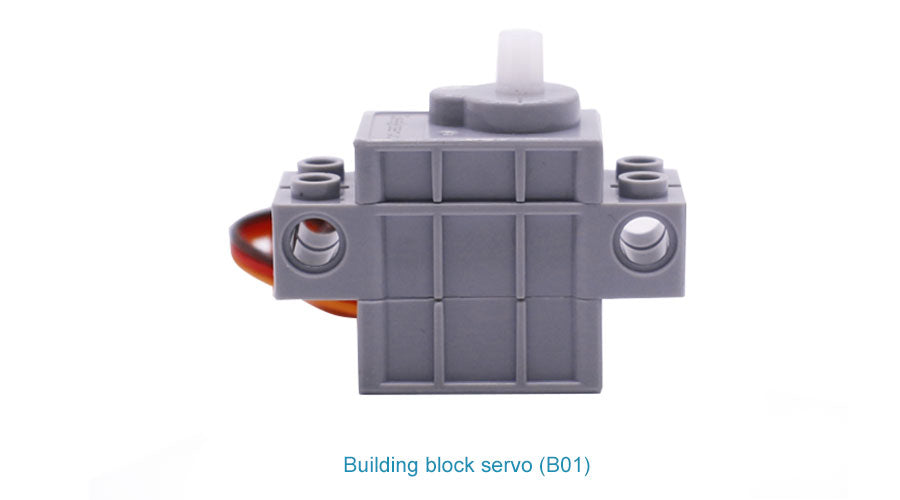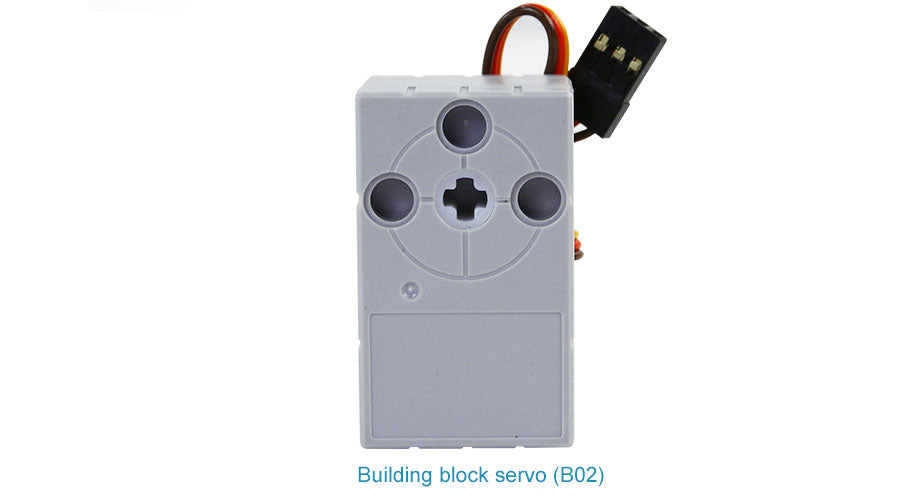 Parameters and size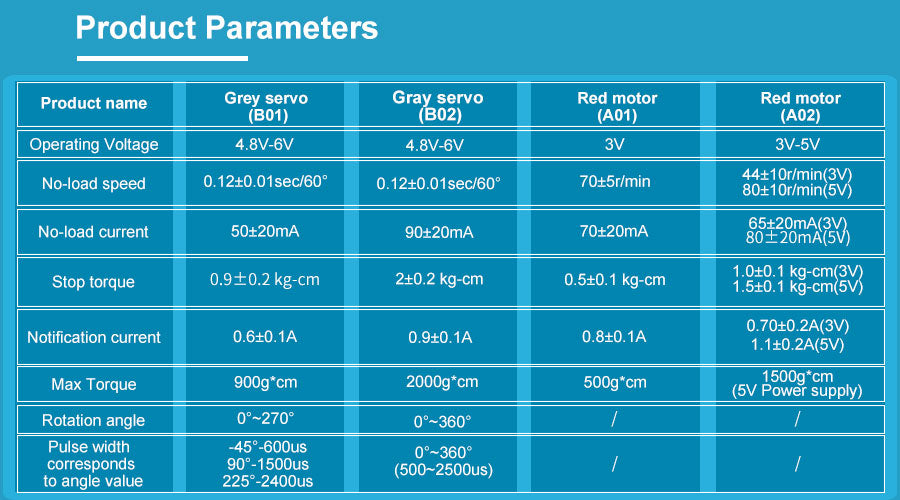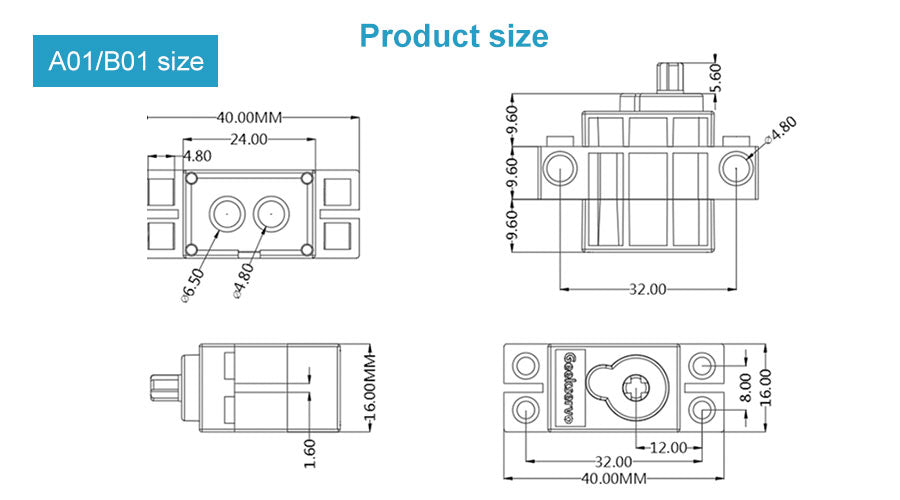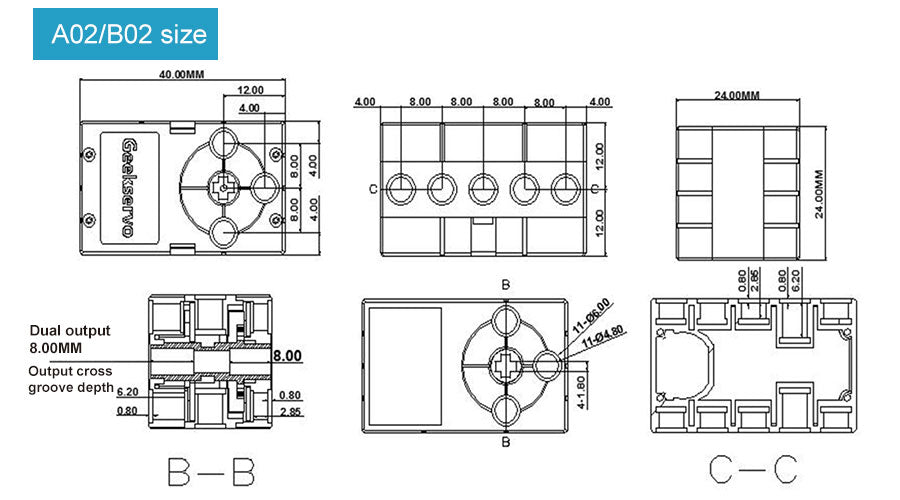 Package list
Gray servo
Servo*1
Red motor
Motor*1
Documents

Yahboom programmable building block servo/motor
GOOD!!
I bought a red motor. Before I bought it, I thought it was a bit expensive. After I got it by express and after I used it, I thought it was worth the price.
Combining the discarded Lego bricks in my house, my 8-year-old son got a huge brick car, but the car can't move at the moment. I stupidly thought the motor would rotate by itself, but in fact he needs a drive plate, so I went on I bought Yahboom's super:bit expansion board, which can be installed on our cart.
Everything looks good now....
The quality is great!!!!
I have bought these motor for the second time.
Good after-sales service
I bought 15 gray servos, and unfortunately one of them is broken.
I contacted them via email, and they sent me a brand new steering gear the next day. I don't know what other people are considering.
For me, I believe in the quality and service of Yahboom's official website. Lol
Good Quality/Good Price/XH2.54 Red Motor
I recently bought 10PCS XH2.54 red motors from Yahboom. Best quality for its price!
These servos are capable for what I need them to do mostly for small scale robotic projects. Keep in mind, some servos may or may not have the potential to reach the full 180 degrees.
For what its worth, I would buy products again from Yahboom both because of their high quality product for its price range and because of their customer satisfaction ratings!