Description
DOFBOT is the best partner for AI beginners, programming enthusiasts and Jetson nano fans. It is designed based on Jetson NANO 4GB and contains 6 HQ servos, a HD camera and a multi-function expansion board. The whole body is made of green oxidized aluminum alloy, which is beautiful and durable. Through the ROS robot system, we simplify the motion control of serial bus servo. We adopt Open Source CV as the image processing library and Python3 programming language to create a series of AI visual game play. For example, color tracking, color interaction, garbage classification, gesture recognition, face tracking, etc. And it can be controlled by Android/iOS mobile APP, PC computer and game handle. In addition, we will provide some tutorials for reference. 

Features
Reasonable and convenient first trial
Assembled before shipping, users didn't need to assemble.
TF card with factory image file, plug and play without complex operation.
Scanning the QR code on the mobile APP through the camera to quickly configure the network and start up DOFBOT.
Each function possess tutorials and codes in detail.
Excellent structural design
All aluminum alloy bracket with 2mm thickness.
The chassis with suction cups is more stable and can be stably placed in any experimental environment at any time.
Camera and robot arm 2 in 1.
Flexible 6 DOF vision robotic arm.
Top hardware Configuration
Multifunctional expansion board, compatible with Jetson NANO, Raspberry Pi, Arduino, Micro:bit board.
5*15KG bus servo+1*6KG bus servo.
PS2 handle receiver, WiFi/Bluetooth module interface, I2C port are reserved for users.
Fantastic AI function
Support Android/iOS APP, PC computer, Game handle, Jupyter Lab webpage online programming remote control.
Can study and storage custom fixed action groups.
Simultaneous movement of dual robotic arms.
Gesture recognition, color interaction, visual positioning, garbage sorting, catch game, face tracking, and blocks stack and others AI vision game play.
 Detail
Package list
Tutorials
Shipping and delivery Information
Free Shipping Policy
Start Date - All Time
End Date - All Time
Order less $50 - You have to pay shipping fee, $10 by default (small package Air), or $20 by DHL.
Order over $50, less $150 - Your order could enjoy free shipping by small package Air, or $15 by DHL.
Orders over $150 - Your order will enjoy free shipping via DHL. In most cases, it takes 3-5 working days to arrive.
Exceptions - Orders from countries in Zone 9 are over $300 for free DHL shipping. To see a full list of countries in zone 9, click here.
Order less $100 - Shipping fee is $45 by DHL.
Order over $100, less $200 - Shipping fee is $35 by DHL
Order over $200, less $300 - Shipping fee is $25 by DHL
Orders over $300 - Free shipping by DHL
Some of our products come with battery and motor. If DHL is not available to your country, we will change DHL to UPS, Fedex, or special line, depending on your country.
Distributors are not eligible for free shipping.
Shipping Method
| | | | |
| --- | --- | --- | --- |
| Shipping Method | Delivery Time(business day) | Tracking No | Weight Limit |
| DHL | 5-7 | YES | No |
| UPS | 5-7 | YES | No |
| Fedex | 7-10 | YES | No |
| Special line | 10-15 | YES | No |
| Small Packets Air | 15-30 | YES | No |
After your package is sent out, you can see your tracking number on our website. We will also inform you via email about your tracking number and tracking link.
Customs, Duties and Taxes
Our term is FOB Shenzhen which doesn't include custom fee. You should expect to pay any amount charged by the government in your respective country. This includes, and is not limited to, duties, taxes and any extra fees charged by the courier company.
Payment & Security
Payment
PayPal
The main Payment method is Paypal. If you have paypal, that is great. You can simply place order and check out with few steps. If you don't have Paypal account, you can register it and pay by Credit or Debit Card.
Pay with Paypal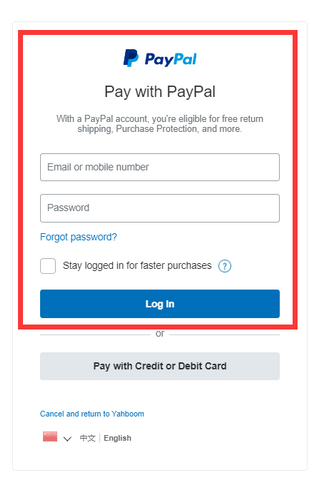 Pay with Credit or Debit Card
Your payment information is processed securely. We do not store credit card details nor have access to your credit card information.
The Jetson robotic arm is awesome!
I originally bought it to do some DIY projects around the house, but I never thought it would work so well. First of all, it's so easy to operate that I spent almost no time learning how to use it. Secondly, it is incredibly precise and can complete very complex tasks, such as grabbing small objects. Moreover, it is also very fast and completes tasks very efficiently.
The quality of the Jetson arm's hardware is also impressive, it feels very sturdy and durable.
I received the package five days after placing the order.
The installation and setup of the robotic arm is very simple, even though I am not a professional, I was able to get it up and running in no time. Its construction and materials give it a solid and durable feel, giving me confidence in its stability and long-term reliability.
I love using it for image recognition and object grasping tasks and am very satisfied with its accuracy and efficiency. Moreover, Jetson Nano's open platform also allows me to customize and expand according to my own needs, which provides more space for my creativity.
The only thing I think could be improved is the level of detail in the documentation and tutorials. While most operations are relatively intuitive, more detailed and precise guidance in the exploration of some advanced features will make it easier for users to grasp the full potential of the robotic arm.
The performance of the product is average, and I have optimized the code of some functions myself. But Yahboom's service is above average.
Obsolete Software Version
I bought this product to use specifically with ROS. This product only works with Ubuntu 18, which can only use ROS Melodic with Python 2.7, which are both obsolete and deprecated software versions. As Python 2.7 is very outdated, I definitely do not recommend anyone wanting to use ROS with this arm. I did try to achieve Python 3 compatibility with ROS Melodic, which is currently unsupported/not viable.
I bought DOBOT and Jetbot at the same time, and I have been using them for almost three months.
Here are my thoughts on these two products.
1- Yahboom's pre-sales and after-sales service are very good. I consulted emails three times before purchasing, and Dolphin gave a very detailed reply. After the purchase, the package was sent out in time, but the tracking number was changed once during the period, which is enough to show that the logistics company is too bad. Yahboom needs to switch to a better logistics company.
2- The appearance and structural design of the product are perfect, and there are almost no defects. But the materials used are not the best. For example: Jetbot's track, I have used it for so long and there are many signs of wear and tear, it is about to be scrapped. I paid over $500 for it, and I didn't just want to use it for three months. DOFBOT is not equipped with a battery pack, so I can only use it at home and cannot use it outdoors unless I have a large power bank.
3- Programs and tutorials are terrible. In the operating system provided by Yahboom, in addition to the codes required by the car and the robotic arm, there are also many unnecessary files, software packages, etc., which makes the image file too large and difficult to download from the Google network disk. I almost tried more than 10 times before successfully downloading the image file.
The tutorials they provided did not tell users how to implement certain functions in detail, but just placed screenshots of the program blindly. It took me a long time to implement all the functions one by one.
QUESTIONS & ANSWERS
can we possible to give power supply for robotic arm through battery .can it withstand the power from battery directly.

Hello friend,
Thanks for you question.
The maximum voltage that the robotic arm can withstand is 12.6V, and the maximum current is 4A. You can use battery.
Any problems, you can contact us by E-mail support@yahboom.com

are there any programming tutorials to run custom python code or deploy own custom vision AI model to change gesture and how the robot behaves based on commands?

Thanks for your question.
Yes, We will provide tutorials in details, you can check this tutorials link: http://www.yahboom.net/study/Dofbot-Jetson_nano
And you will provide professional technical support and after-sales service.

Does it support ROS2, I see new changes in RoS1 and ROS2 library, is the robot arm able to upgrade to ROS2?

Thanks for your question.
I am sorry. Currently this robot does not support ROS2, once we have any updates, I will let you know by email.

is arm can control by pthon programming? i am not sure, have pthon lib ? thanks!

Yes. It can control by pthon programming.
We provide python library and python code.

I think my kids got the gear elements a bit twisted or something on the "pinchy bit". Right now it works _sometimes_ to open and close, but very often will lock up and click. When the power is off I can feel some tension while opening and closing the pincher manually, where that action was nice and smooth when it was new. Is it possible to buy a replacement for just that component, or is there any guidance on repair for this issue? Overall very satisfied with the unit, and this issue is related to severe abuse not to any defect :) Thanks!

Thanks for your support to Yahoom products.
Could you contact us by E-mail? support@yahboom.com
Our technical support will reply and help you solve the problem ASAP.

What is the maximum gripper stroke range? Can I increase it?

Thanks for your question.
You can buy following servo part to increase the length of the robotic arm and add one or two more servo (joints). If you add more, due to the torque problem, the lowermost servo may not have enough power to raise the entire robotic arm.
DOFBOT AI Robotic arm link: https://category.yahboom.net/products/dofbot-jetson_nano
Servo part link: https://category.yahboom.net/products/15kg-serial-bus-servo



In response already posted, Jetson orin nano board cannot connect with dofbot. Then, Can i connect with Jetson AGX Xavier board instead of Jetson nano board? and this model used serial servo motors, how much power can these serial servo motors produce? We have to carry out an ore-collecting mission (within 1kg). and We have a 12V Li-ion Battery. Can I give power supply with this battery? Thank you.

Hello friend,
Sorry, currently we only have Jetson NANO and Raspberry Pi solutions for this product.
We have not tested other development boards and cannot provide further suggestions.

We have two DOFBOTs now and suffer from performance issue of Jeston nano board. So, can we possible to replace jeston nano with jeston orin agx (or jeston orin nano)? Other product like ROSMASTER (https://category.yahboom.net/collections/j-robotics/products/rosmaster-x3) explictly mentioned supported controller but DOFBOT does not mention it. Please check it and hope to get answer quickly.

Hi friend,
At present, we have no plans to upgrade Jetson orin agx or Jetton orin nano on DOFBOT. So we cannot provide more reference. Perhaps this issue needs to be considered from multiple aspects such as structural installation, operating system, code, and hardware.

Can we connect with Jeston Orin Nano board with DOFBOT instead of Jeston Nano board? I think DOFBOT provides expansion board to connect with Jeston Nano and I just replace Jetson Nano with latest Jeston board. If new board provides 40pin GPIO, isn't it enough? Any other considerstions are required? Thank you,

Hello friend, Thanks for your support out product. At present, we do not have a plan for designing Orin NANO for DOFBOT. Sorry. There may be issues with the structure, hardware, software, and system aspects.

Can we connect with latest Jeston Orin AGX Developer Kit(https://developer.nvidia.com/embedded/learn/jetson-agx-orin-devkit-user-guide/index.html) instead of recommened Jetson Nano?

Hi friend,
Sorry, DOFBOT didn't support Jeston Orin AGX Developer Kit.

What is the export control classification number?

Hello friend,
Sorry for late reply. There was some time difference between us, so I couldn't reply to you in time.
Your means is that the customs code for this product?

1. Is it possible to replace gripper with the other one? If it's possible, are there any requirements for the gripper? 2. Can I give power supply to the robotic arm using openCR?

Hello friend,
1. Replacement of other clips is not supported
2. The power supply demand of the robot arm is 12V5A power supply. You can use a power supply with the same parameters to power it

how can a serial servo be replaced. Where is the software/firmware for the YB-EVV01 board?

Sorry for late reply. We are spending the National Day holiday, so i didn't check and reply you in time.
We can't add some attachments here, so you can contact our technical support by E-mail support@yahboom.com
They will reply you in details. Thanks in advance.

Does a more detailed dimensioned drawing exist? Also, is there a summary of the Python modules available?

Hello friend,
Please contact us by E-mail support@yahboom.com we can send file here.