If you like programming exploration, DIY creation; and you are looking for a ROS platform that allows you complete secondary development.
This Tranbot ROS educational robot that we unboxing and reviewing today will be very suitable for you.
Unpacking show
For the packing list of this robot, that is abundant materials and excellent quality.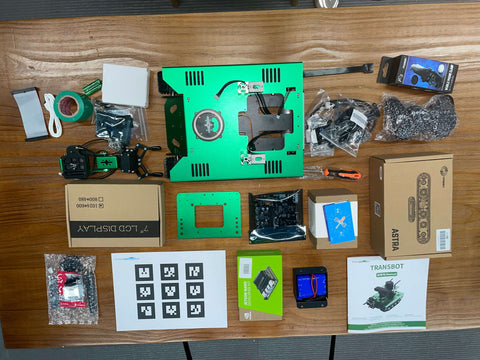 SLAM Lidar
It uses laser triangulation ranging technology with a ranging radius of up to 12 meters, scanning frequency of up to 10 Hz, and a range of more than 8000 times per second. It is often used to implement functions such as open source hardware, educational robots, sweeping robots, and service robots for navigation and obstacle avoidance, map surveying and mapping, and environmental modeling.
Astra Pro depth camera
It includes color camera (RGB), infrared camera (IR camera), infrared projector (LDM), depth processor (depth processor), microphone pickup (MIC), laser protection device (LDP), USB2.0 and other equipment.
Users can view basic data stream, visual point cloud and other information, and realize functions such as laser control, picture saving and video recording.
(PS: Yahboom also provides another HD camera option)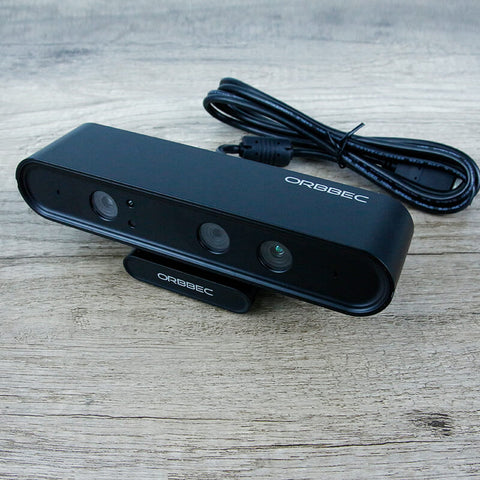 Quick release 3 DOF robotic arm
Robotic arm is mainly composed of 3 servos and aluminum alloy brackets. There is no need screw, and the knob can be easily removed by gently swinging the knob.
If you have more creativity, the robotic arm can also be used alone on other devices.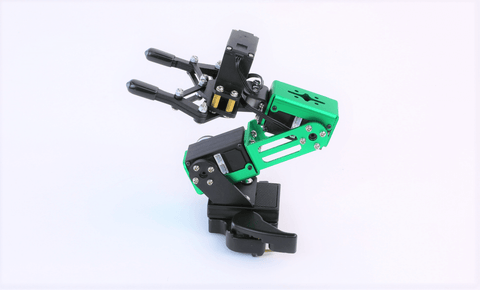 About hardware configuration, this robot uses the mainstream configuration required for ROS development on the market at present. Not only is it cost-effective, it is also very suitable for beginners or users with certain ROS experience.
Start assembly
The whole frame is assembled by default. After unpacking, you only need to assemble the camera pan/tilt, expansion board, radar and display screen according to the assembly video or manual provided by Yahboom.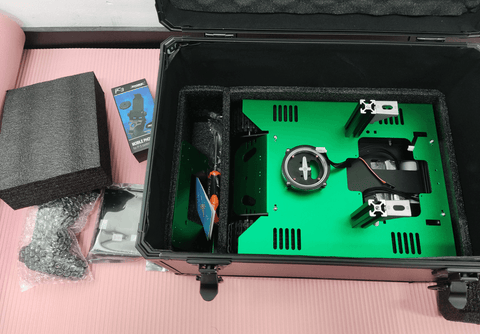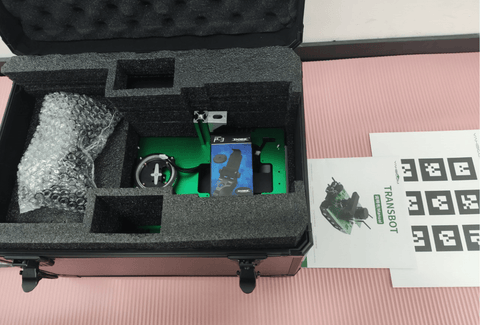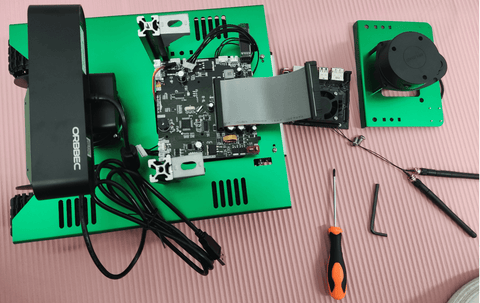 After the assembly is complete,as shown below.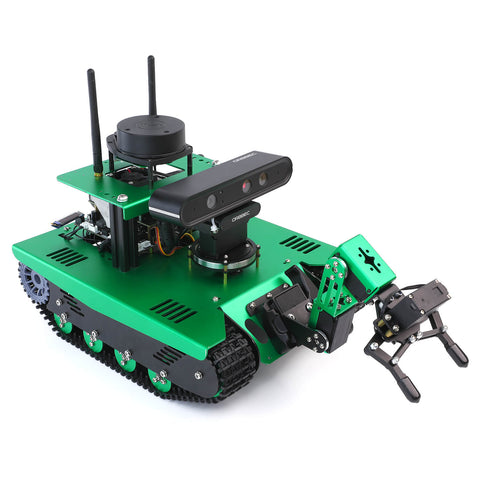 First Trial
Connect the battery pack and turn on the power switch.
After waiting for the system to start successfully, the robot will automatically launch a WiFi hotspot. Connect the mobile phone to this WiFi hotspot, that is, remotely control the car through the mobile phone or the handle.
Handle remote control
Insert the USB wireless adapter into the Jetson NANO board and it will automatically pair and start remote control. Robotic arm, car movement, colorful taillight and camera pan/tilt.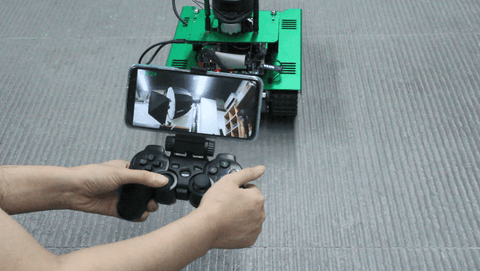 APP remote control
In addition to having the same remote control function as the handle, the APP can also complete image beautification, support saving images to mobile phones, AR vision, lidar avoidance and follow, intelligent tracking and other functions.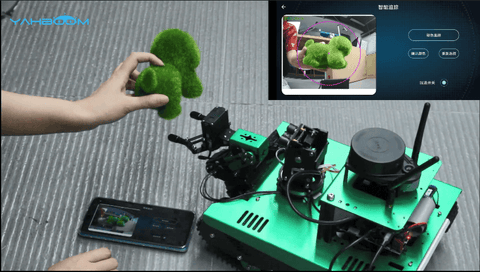 ◆◆◆Color tracking ◆◆◆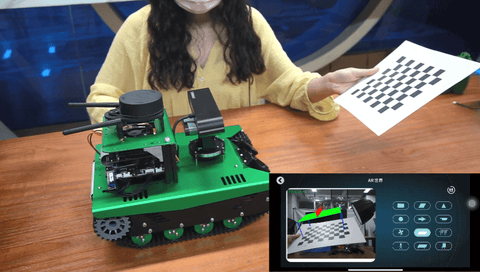 ◆◆◆AR world ◆◆◆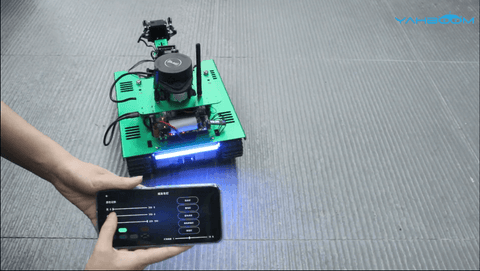 ◆◆◆Colorful taillight◆◆◆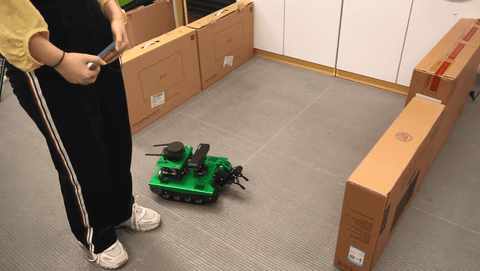 3D mapping navigation and Moveit simulation
Lidar and depth camera are the two major configurations of this robot.
Yahboom not only provides detailed tutorials, but also designs 3D mapping navigation based on them, real-time positioning and tracking, and combines with MoveIt in the ROS system to realize the simulation control of the robotic arm.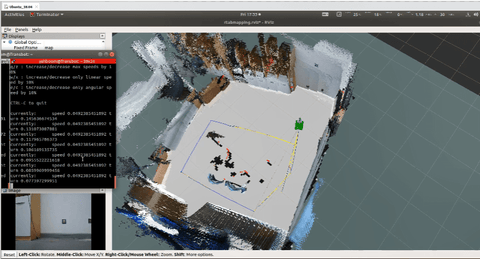 ◆◆◆3D mapping navigation◆◆◆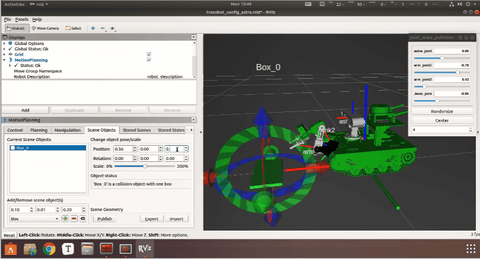 ◆◆◆Robotic arm Moveit simulation◆◆◆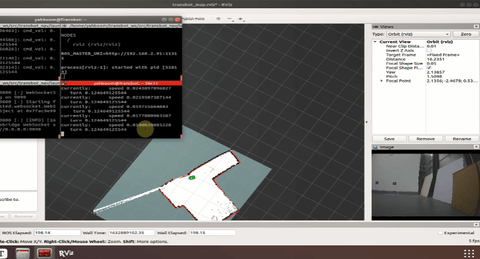 ◆◆◆karto mapping◆◆◆
Summary
In general, this Transbot ROS educational robot comes with superior hardware configuration and relatively comprehensive function development. A large number of ROS teaching video courses will be provided. Not only allow users to quickly experience the funny of programming robots, but also help users learning ROS.
If you want to learn ROS robot, this Transbot robot is worth starting!