Introduction
Halloween, the time of year when ghouls, ghosts, and goblins come out to play. It's a holiday that sparks creativity, imagination, and a touch of spookiness. But what if this year, we told you that you could take Halloween to the next level? Get ready to embrace the magic of Halloween with programmable robot kits.
Halloween Meets Innovation
Halloween is all about costumes, candies, and decorations, but it's also about pushing the boundaries of creativity. This year, consider incorporating technology and innovation into your Halloween celebrations with programmable robot kits.
Robot Kits: Your Halloween Sidekick
Ever dreamed of having your very own robot companion to roam your Halloween party, entertain your guests, or even just add that extra touch of magic to your decorations? Now you can. Programmable robot kits offer a unique opportunity to infuse Halloween with creativity and technology.
Highlights of Our Kits
Easy Assembly: Our kits are designed to be user-friendly, meaning no need for a tech wizard to assemble them. Kids and adults alike can put them together in no time.
Most Yahboom products provide paper versions of the assembly steps and installation videos, allowing users to directly view the assembly steps.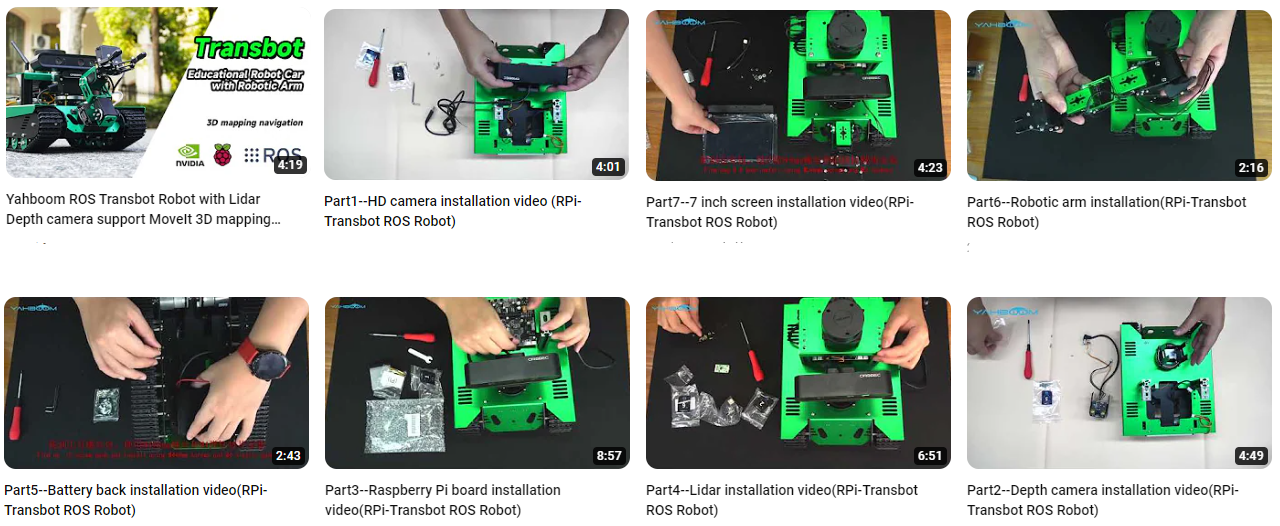 Coding Fun: Using a simple visual programming interface, you can easily control the robot's movements, sounds, and lighting effects, allowing you to create the perfect Halloween ambiance.

Creative Freedom: The appearance and functions of your robot are entirely up to you. Design a spooky creature or make your robot your Halloween servant, ready to assist you at any moment.

Interactive Performances: Your robot can be the star of your Halloween party. With coding, you can make it partake in interactive performances, putting on a show and entertaining your friends.
Ignite Creativity with Technology
Don't limit yourself to traditional Halloween decorations and costumes this year. With programmable robot kits, you can take your creativity to new heights while enjoying the Halloween spirit with family and friends. Don't miss this opportunity to light up Halloween with the magic of technology.

Visit [Yahboom] to explore more about our programmable robot kits and make this Halloween even more fun, innovative, and unforgettable!
Conclusion:
Halloween is a time for imagination and creativity, and programmable robot kits add a new layer of excitement to the holiday. Whether you're planning a spooktacular party or just want to impress your neighbors with your decorations, these kits are your perfect Halloween companions. So, this Halloween, embrace the magic of innovation and make it an unforgettable experience!