Description
Jetbot is a multi-functional AI smart robot car based on NVIDIA JETSON NANO 4GB(A02/B01) that responds quickly to a variety of Al visual gameplay. The vehicle is made of green aluminum alloy, coupled with a unique mechanical structure that makes it different in appearance from other cars. Equipped with 3-degrees of freedom lifting platform and 8 million HD camera, which can real-time view surrounding scenes. And it can accomplish Automatic Avoiding, Object Tracking, Color Recognition / Tracking, detecting desktop edge to anti-drop, etc. You can also train a variety of different runway models and control JetBot to complete the autopilot function. Programmable RGB strips are also designed on both sides to light up high-brightness colorful light in dark environments. Users can remotely control it by APP or Handle, and we will provide a lot of reference tutorials for users.
Shipping and delivery Information
Free Shipping Policy
Start Date - All Time
End Date - All Time
Order less $50 - You have to pay shipping fee, $10 by default (small package Air), or $20 by DHL.
Order over $50, less $150 - Your order could enjoy free shipping by small package Air, or $15 by DHL.
Orders over $150 - Your order will enjoy free shipping via DHL. In most cases, it takes 3-5 working days to arrive.
Exceptions - Orders from countries in Zone 9 are over $300 for free DHL shipping. To see a full list of countries in zone 9, click here.
Order less $100 - Shipping fee is $45 by DHL.
Order over $100, less $200 - Shipping fee is $35 by DHL
Order over $200, less $300 - Shipping fee is $25 by DHL
Orders over $300 - Free shipping by DHL
Some of our products come with battery and motor. If DHL is not available to your country, we will change DHL to UPS, Fedex, or special line, depending on your country.
Distributors are not eligible for free shipping.
Shipping Method
| | | | |
| --- | --- | --- | --- |
| Shipping Method | Delivery Time(business day) | Tracking No | Weight Limit |
| DHL | 5-7 | YES | No |
| UPS | 5-7 | YES | No |
| Fedex | 7-10 | YES | No |
| Special line | 10-15 | YES | No |
| Small Packets Air | 15-30 | YES | No |
After your package is sent out, you can see your tracking number on our website. We will also inform you via email about your tracking number and tracking link.
Customs, Duties and Taxes
Our term is FOB Shenzhen which doesn't include custom fee. You should expect to pay any amount charged by the government in your respective country. This includes, and is not limited to, duties, taxes and any extra fees charged by the courier company.
Payment & Security
Payment
PayPal
The main Payment method is Paypal. If you have paypal, that is great. You can simply place order and check out with few steps. If you don't have Paypal account, you can register it and pay by Credit or Debit Card.
Pay with Paypal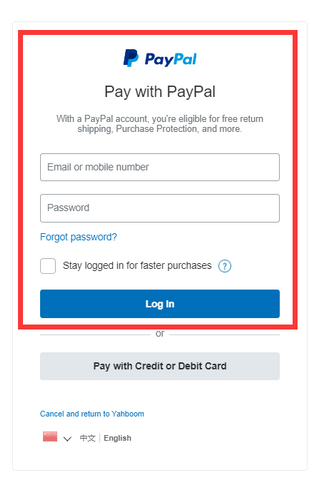 Pay with Credit or Debit Card
Your payment information is processed securely. We do not store credit card details nor have access to your credit card information.
I still haven't received my parcel
I'm buying a second board to replace the one that burned out immediately after the warranty period expired. The customer service is terrible. In the end, I had to fix everything myself. It's time to throw away this robot, because... it takes more time to fix.
Jetbot Expansion Board
A good piece of technology. Makes things easier to understand when connecting servo's for the Jetson Nano Robot because they have dedicated connection points. The motors on the robots are 12v so you cannot power them off the 5v power supply. This does complicate things because the external board takes a 12v battery input which can power the board and the Jetson Nano computer HOWEVER I have found that the battery is not powerful enough to do this optimally so I see significant performance drop off on the GPU cores for the Jetson Nano computer because its effectively being under powered.
I would have to upgrade the battery module quite some bit to overcome this problem which is more money.
Overall I recommend it but be aware of the above when making the decision.
I'm going to be honest here
I purchased the jetbot 4 months ago and it has been nothing short of a headache. Let me explain, when I purchased it and opened the contents it was missing the tf card for booting the environment, nano image, and jetbot image and the lcd module for the up address . That was the beginning of my robotic nightmare. I contacted the customer support and they gave me instructions to download flash and install the images. Unless your a computer scientist than the instructions are extremely vague and give little to no organization of steps. If you are not a beginner than you may have better luck but as a customer I was under the impression this would be more user friendly from the discription on Amazon. This is not for children to learn coding. This is for more advanced users who are familiar with the nvidia jetson nano developers kit , Linux, swapping files, creating images and it's need for exact dependencies and corresponding programs to run the cores and gpu. This is not a toy. You will crash your nvidia jetson nano over and over again if you do not take significant amount of time and effort to learn the main component/OS first. That alone will be enough to drive anyone crazy due to the scattered documentation on nvidia side. Back to the missing things. Never once was I offered replacement items so I spent weeks trying to figure out the image problem and the up address and the instructions and the……. The list goes on. I needed up buying a new extension board because the one that came with the jetbot burned out somehow. Iv purchased 7 sd cards. Had to Oder the led module but can't find great documentation du to the dependencies problem and the fact that the jetbot runs on its own. Why even need the nano? Anyways I finally, after months got it to load and semi configured. I say semi because so far iv only been able to use the camera. Long story long unless you can build packages, know Linux, know the Jetpack platoform, know AI and it's structural needs, know robotics already and how to operate pins and coding m, know virtual environments, don't need instructions , and have a ton of extra money to spend to cover yahbooms failure to replace missing parts , than maybe don't get this. I'm saving you a ton of time and money. Did I mention I'm a proccess engineer?