Description
DOGZILLA S1 is a 12DOF visual AI robot dog. It consists of 12 servos, an aluminum alloy bracket and a camera. It can flexibly complete a series of bionic actions, and realize omni-directional movement and six-dimensional attitude control. DOGZILLA S1 is equipped with a 9-axis IMU and a steering gear angle sensor, which can feedback its own posture and joint angle in real time. Based on these feedback data, the co-processor combines inverse kinematics algorithm to realize a variety of motion gaits. We use Raspberry Pi as its main controller, achieve various AI visual recognition functions through Python programming. Developers can also use DOGZILLA S1 to complete RVIZ and GAZEBO simulations.
Feature
1) DOGZILLA can walk and twist like a real dog.
2) Comes with 12pcs  high-precision steering gears, an safe and non-toxic aluminum alloy body and a wide-angle camera.
3) Using Raspberry Pi as the controller, it supports Python programming and RVIZ, GAZEBO simulation.
4) A variety of AI visual functions such as color recognition, obstacle crossing, visual tracking and QR code recognition are easily realized.
5) Support APP, handle and PC control.
Details
Shipping List
Shipping and delivery Information
Free Shipping Policy
Start Date - All Time
End Date - All Time
Order less $50 - You have to pay shipping fee, $10 by default (small package Air), or $20 by DHL.
Order over $50, less $150 - Your order could enjoy free shipping by small package Air, or $15 by DHL.
Orders over $150 - Your order will enjoy free shipping via DHL. In most cases, it takes 3-5 working days to arrive.
Exceptions - Orders from countries in Zone 9 are over $300 for free DHL shipping. To see a full list of countries in zone 9, click here.
Order less $100 - Shipping fee is $45 by DHL.
Order over $100, less $200 - Shipping fee is $35 by DHL
Order over $200, less $300 - Shipping fee is $25 by DHL
Orders over $300 - Free shipping by DHL
Some of our products come with battery and motor. If DHL is not available to your country, we will change DHL to UPS, Fedex, or special line, depending on your country.
Distributors are not eligible for free shipping.
Shipping Method
| | | | |
| --- | --- | --- | --- |
| Shipping Method | Delivery Time(business day) | Tracking No | Weight Limit |
| DHL | 5-7 | YES | No |
| UPS | 5-7 | YES | No |
| Fedex | 7-10 | YES | No |
| Special line | 10-15 | YES | No |
| Small Packets Air | 15-30 | YES | No |
After your package is sent out, you can see your tracking number on our website. We will also inform you via email about your tracking number and tracking link.
Customs, Duties and Taxes
Our term is FOB Shenzhen which doesn't include custom fee. You should expect to pay any amount charged by the government in your respective country. This includes, and is not limited to, duties, taxes and any extra fees charged by the courier company.
Payment & Security
Payment
PayPal
The main Payment method is Paypal. If you have paypal, that is great. You can simply place order and check out with few steps. If you don't have Paypal account, you can register it and pay by Credit or Debit Card.
Pay with Paypal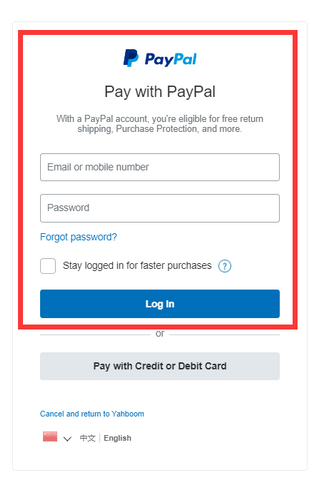 Pay with Credit or Debit Card
Your payment information is processed securely. We do not store credit card details nor have access to your credit card information.
As described in the advertisement
I received the package last week, and even though the courier company had some issues midway, luckily I got my package with the help of Yahboom.
Robot dog can walk and run normally, and the APP remote control can be completed normally. But I haven't tested any other features yet.
This quadruped robot dog is very good. The codes and hardware tutorials provided is very detailed. As a project team, we plan to use it to participate in a desktop mechanical dog competition.
Yahboom's technical support services are very good.
Shipping: 6 days from China to France by Fedex
Good!
1. The gray aluminum alloy fuselage attracts the attention of most people anytime and anywhere
2. Very stable walking, ingenious structure design, and good steering gear quality
3. Designed many interesting functions (such as color identification, obstacle surmounting, QR code label identification, color tracking)
4. Technical support replied and answered questions promptly
Not good:
1. Power consumption is too fast, charging time is too long.
2. The underlying firmware of the hardware expansion board is not open source.
3. Yahboom robot dog is more expensive among similar products
4. When pressing the button when starting and shutting down, pay attention to safety, or you will get caught.
It gets 4-star
Advantage
--- Beautiful, aluminum alloy material, looks very wear-resistant.
--- Comes with a wifi hotspot. After installing the Raspberry Pi, turn on the power switch and the robot dog will stand up. After about 3 minutes, you can use the APP to remotely control it, which is very responsive.
--- 12 degrees of freedom, can flexibly complete many movements.
Shortcoming
--- The battery is only used for 1 hour after being fully charged, which is a bit short for me.
--- The price is really expensive.
--- After using it for a while, the whole body will be hot, I guess maybe this is the heat generated whne Raspberry Pi doing a lot of calculations.
This is a dog in a metal coat
When I saw its video on Youtube, I was so excited, this should be the most beautiful desktop-level robot dog I have ever seen.
The price was really a bit expensive, but I looked at my paypal and it seemed like I could afford it, I bought it straight away. I received my package after about 6 days and everything was fine.
I'm going to take my pet dog to the park tomorrow.
QUESTIONS & ANSWERS
My Dogzilla is working fine with a controller but doesn't want to connect to the app. I changed the IP address and left the default 6000 for port and 6500 for video. Can you help?

Hi friend,
Thanks for your support to Yahboom products.
Please send your question to this E-mail: support@yahboom.com. Our technical support will help you solve the problem ASAP.

hi, i'm Ignacio From Chile. i bought a dogzilla and i was using it all normal, but after its battery ran out, after charger it no longer stand up normally, one of their legs is totally contracted, and 2 legs are not responding (the 2 left legs) the front right leg is totally contracted and the right back leg seems normal. i find a calibration file but i no want run it until you can answer me if is safe run the file or looks like other issue i hope that you can help with this pls thx for reading me

Hello friend,
We can reply you here. Please send your question to this E-mail: support@yahboom.com. Our technical support will help you solve the problem ASAP.

Can it be used with a Jetson Nano, instead of a Raspberry pi? Do you offer the codes for Jetson Nano, if it's any different?

Hello friend,
This Robot dogs don't support Raspberry Pi. All the codes and tutorials we provide are based on Raspberry Pi, which is incompatible with Jetosn NANO.
Because the size of the Jetson NANO is too large to be installed on the mechanical dog, we chose a smaller rRaspberry Pi.

Can the robot climb a step? (i.e. can it walk up a staircase)? If so, what is the max height of the step it can climb? (i.e. How tall is the tallest object it can walk on it)

Hello friend,
Robotics dog can support a maximum climbing height of 2cm.

The documentation mentions ROS2 - are there any drivers or setup for this dog? I looked on github and your dogzilla download and don't see anything that mentions ROS2.

Hello friend,
Sorry. About this robot dog, we didn't provide any tutorials for ROS. Because it is not based on ROS

Can I use a Raspberry Pi 3 until the 4 becomes more available (and the price comes back down)?

Hello friend,
Thanks for your Email.
Yes. You can use Raspberry Pi 3. But  some complex algorithms and video transmission may get stuck. Because the calculation capacity of 3B board is lower than that of 4B board.

Are the batteries removable for charging or swapping? What is the maximum step height it can climb? Thank you!

Hi friend,
Sorry for later reply.
1. It used was a rechargeable lithium battery, which was installed inside the body of the robot dog and could not be disassembled.

2. Maximum climbing angle 15 degrees

I'm assuming an 8GB Pi will work just fine - is that true?

Hello friend,
Sorry for late reply. There is some time difference between us, so I can't reply to you in time.
Of course. Raspberry Pi 8GB/4GB board can used on it. 
Any other questions, contact me again, i will reply you ASAP.

What's the warranty policy for this product?

Hello Friend, 
Sorry for late reply.
All our products are 90-dasy warranty for parts/repair and Lifetine free technical support.

Can we add our code to grant additional features for the dog?

Hi friend,
Yes, you can write your own code to grant additional features for the dog. And we also provide a lot of code for reference.
Tutorial link: http://www.yahboom.net/study/DOGZILLA-S1