Yahboom Digital tube module compatible with alligator clip/DuPont line/PH2.0 cable
Description
This module integrates a 4-bit digital tube, color is red. It integrate TM1650 chip, which can be directly driven by IIC to complete the display, no need display through the loop dynamic scan of the MCU. Not only reduces the occupancy rate of the single-chip CPU, but also effectively reduces the difficulty of hardware connection and programming. It can be used for smart car to display the current voltage or clock display experiment.
Feature
It adopts a 0.36 inch 4-digit common cathode digital tube.
We

integrate 

TM1650 chip on this module, so it can be driven directly by IIC.
It can be connected by alligator clip, DuPont line and PH2.0 cable.
It support common controllers on the market, such as Raspberry Pi, Arduino, Micro:bit, etc.
Detail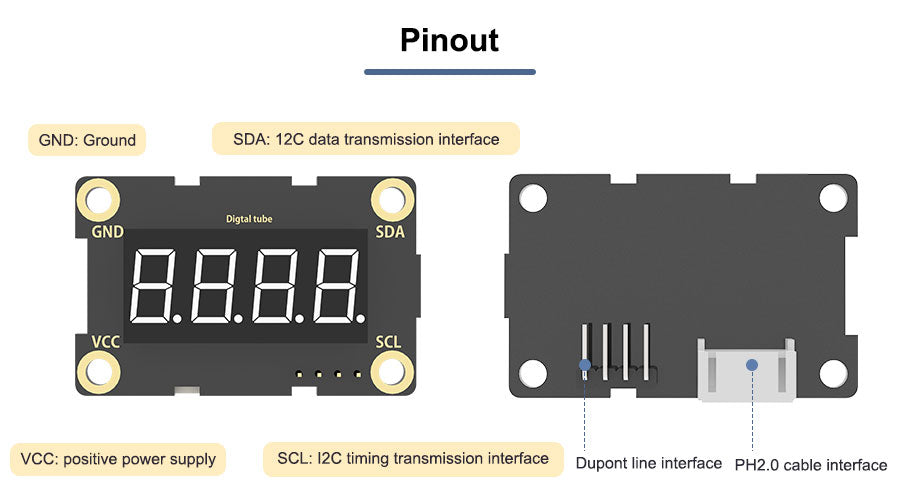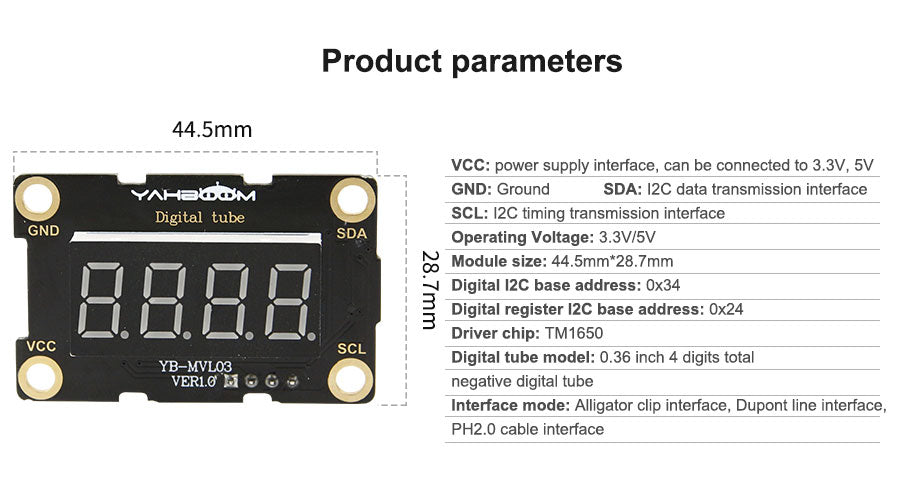 Package list
4-bit Digital tube module
Tutorial