Description
Jetbot is a multi-functional AI smart robot car based on JETSON NANO 4GB(A02/B01/SUB) that responds quickly to a variety of Al visual gameplay. The vehicle is made of green aluminum alloy, coupled with a unique mechanical structure that makes it different in appearance from other cars. Equipped with 3-degrees of freedom lifting platform and 8 million HD camera, which can real-time view surrounding scenes. And it can accomplish Automatic Avoiding, Object Tracking, Color Recognition / Tracking, detecting desktop edge to anti-drop, etc. You can also train a variety of different runway models and control JetBot to complete the autopilot function. Programmable RGB strips are also designed on both sides to light up high-brightness colorful light in dark environments. Users can remotely control it by APP or Handle, and we will provide a lot of reference tutorials for users.
Feature
Based on JETSON NANO 4GB(A02/B01/SUB), learning AI smart technology in deep.
A technological outlook and unique mechanical structure that can be easily assembled.
3-degrees of freedom lifting platform and 8 million HD camera, real-time video transmission.
It can realize functions such as Autopilot, Object Tracking, Face Recognition, Color Tracking, Edge Detection and Automatic Avoiding.
High-brightness RGB light strips.
Package list
Tutorials
Shipping and delivery Information
Free Shipping Policy
Start Date - All Time
End Date - All Time
Order less $50 - You have to pay shipping fee, $10 by default (small package Air), or $20 by DHL.
Order over $50, less $150 - Your order could enjoy free shipping by small package Air, or $15 by DHL.
Orders over $150 - Your order will enjoy free shipping via DHL. In most cases, it takes 3-5 working days to arrive.
Exceptions - Orders from countries in Zone 9 are over $300 for free DHL shipping. To see a full list of countries in zone 9, click here.
Order less $100 - Shipping fee is $45 by DHL.
Order over $100, less $200 - Shipping fee is $35 by DHL
Order over $200, less $300 - Shipping fee is $25 by DHL
Orders over $300 - Free shipping by DHL
Some of our products come with battery and motor. If DHL is not available to your country, we will change DHL to UPS, Fedex, or special line, depending on your country.
Distributors are not eligible for free shipping.
Shipping Method
| | | | |
| --- | --- | --- | --- |
| Shipping Method | Delivery Time(business day) | Tracking No | Weight Limit |
| DHL | 5-7 | YES | No |
| UPS | 5-7 | YES | No |
| Fedex | 7-10 | YES | No |
| Special line | 10-15 | YES | No |
| Small Packets Air | 15-30 | YES | No |
After your package is sent out, you can see your tracking number on our website. We will also inform you via email about your tracking number and tracking link.
Customs, Duties and Taxes
Our term is FOB Shenzhen which doesn't include custom fee. You should expect to pay any amount charged by the government in your respective country. This includes, and is not limited to, duties, taxes and any extra fees charged by the courier company.
Payment & Security
Payment
PayPal
The main Payment method is Paypal. If you have paypal, that is great. You can simply place order and check out with few steps. If you don't have Paypal account, you can register it and pay by Credit or Debit Card.
Pay with Paypal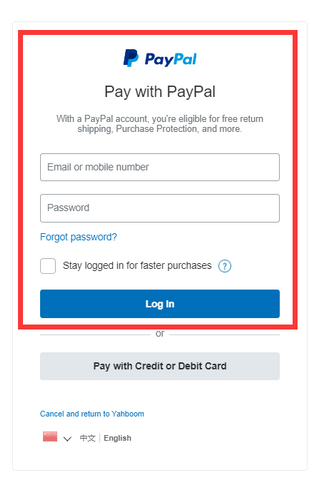 Pay with Credit or Debit Card
Your payment information is processed securely. We do not store credit card details nor have access to your credit card information.
Overall, I am quite satisfied with this small car.
I like its powerful AI visual ability, which can easily carry out target detection and Object detection. The control of the car is also very smooth and easy to operate, making it very suitable for beginners and professional developers.
But I think the tutorial and manual are not very perfect.
If Yahboom can optimize these, Jetbot will become a perfect product.
This is the second Jetbot I have purchased, and like the last order, the Jetbot works great. This time the logistics is much slower than before, perhaps because of COVID-19 in Hong Kong.
But I don't care about logistics speed because I have plenty of time. I am retired and I was an electrical engineer by the end of 10 years.
State of the art embedded platform
Received this state of the art embedded platform which is sold at a very reasonable price.
I liked everything with a small exception in the assembly process. I'm pretty sure there is a better way of wiring some components such as the antennas. The fan provided for the cooling of the Jetson Nano came with the wrong screws which are not suitable for the heatsink. I also experienced some difficulties in finding information on the right batteries (w/o protection) and on how exactly it is correct to power the device. Everything else is just perfect.
The quality of the components is top-notch. The vehicle is sturdy and well designed and assembling the components is of only moderate difficulty with simple plug-in connections for the various electronics.
The kit provides basic code for testing the vehicle and good examples for use as a basis for your own code.
Jetbot
This is not necessarily a kit for beginners. There is at least a need for a basic understanding of electronics, and Python. That aside, I do recommend this kit.
QUESTIONS & ANSWERS
Is this device compatible with Jetson Xavier?

Hello friend, sorry for late reply. There are some time different bettween us, so i didn't reply you in time.
This robot can't support Jetson Xavier. If you want a robot compatible with Jetson Xavier, you can check this robot.
Link: https://category.yahboom.net/products/rosmaster-x3



Hi, can I remote control it through internet ? For example, control the home unit when I am in office ? Thank You !

Thanks for your question.
You need to ensure that the car and the mobile phone are in the same local area network, you can remotely control the robot car through mobile phone.

How can I stop the live camera feed in Jupyter Lab from freezing?

About this problem. We can provide following suggestion.
1. Before your run camera code, you need to close other process, avoid multiple processes occupying the camera module at the same time.
2. The real-time video transmission is through the wireless network, ensure that you have a stable and fast network environment.

Why do you use a track wheel instead of regular wheel?

Thanks for your question.

Hi. I wanted to use the app and i typed the wlan code to the app and after i clicked kn the connect button i dont see the robots camera picture. What is the problem?

Hello Sir/madam,
Thanks for your question, could you contact our Technical Support by E-mail? support@yahboom.com

If there are multiple people in front of Jetbot, which one will it choose to follow?

Jetbot will automatically select the closest person and follow him.

Can I use 2GB on JETBOT?

No, after our many tests, the CPU performance of the 2GB development board is limited and cannot handle a series of algorithms, image processing and other functions required by Jetbot.