Description
Yahboom Raspberry Pi 4WD Smart Robot is specially designed for educators, students, and Raspberry Pi enthusiasts. Most of the components are connected with screw, copper pillar and anti-reverse socket, which is the same as our other smart robots. The difference for our 4WD robot is that we use the latest Raspberry Pi 4B board as the core controller and HD camera with two degrees of freedom. Through the 5G WIFI network of Raspberry Pi, the real-time transmission of HD video can be realized. Coupled with the high-quality Bluetooth 4.0 module, so we can control car by Android/iOS mobile APP. In addition, we have created a series of AI visual gameplay based on OpenCV, such as face detection, color tracking, object detection, etc. Users can not only learn about the robot car with our robot kit but study the Raspberry Pi 4B board included in this product separately. We can match it with a mouse and a keyboard to form a microcomputer, plus various sensor modules and communication modules so that you can create more possibilities.

Feature
This robot kit is easy to assemble and features aluminum alloy chassis, powerful four-drive motors, metal motor mount, and High-quality battery.
BST-4WD multi-functional expansion board is equipped with interfaces of various sensors and communication modules, and it is compatible with four core controllers: Arduino UNO, 51 controllers, STM32 and Raspberry Pi.
It supports multiple functions: Intelligent light-seeking, Tracking, Ultrasonic obstacle avoidance, t

urn off the fire with a fan

, etc.
It supports multiple AI functions: Face detection, color tracking, object/QR code recognition etc.
Some holes are reserved in the external structure for users to expand by themselves.
Users can use C language programming and Python programming.
This robot and camera platform can be controlled by APP remote control by Android/iOS mobile. And the Raspberry Pi comes with 5G WIFI for real-time transmission of  HD video.
Product parameter
Package list

Documents
Shipping and delivery Information
Free Shipping Policy
Start Date - All Time
End Date - All Time
Order less $50 - You have to pay shipping fee, $10 by default (small package Air), or $20 by DHL.
Order over $50, less $150 - Your order could enjoy free shipping by small package Air, or $15 by DHL.
Orders over $150 - Your order will enjoy free shipping via DHL. In most cases, it takes 3-5 working days to arrive.
Exceptions - Orders from countries in Zone 9 are over $300 for free DHL shipping. To see a full list of countries in zone 9, click here.
Order less $100 - Shipping fee is $45 by DHL.
Order over $100, less $200 - Shipping fee is $35 by DHL
Order over $200, less $300 - Shipping fee is $25 by DHL
Orders over $300 - Free shipping by DHL
Some of our products come with battery and motor. If DHL is not available to your country, we will change DHL to UPS, Fedex, or special line, depending on your country.
Distributors are not eligible for free shipping.
Shipping Method
| | | | |
| --- | --- | --- | --- |
| Shipping Method | Delivery Time(business day) | Tracking No | Weight Limit |
| DHL | 5-7 | YES | No |
| UPS | 5-7 | YES | No |
| Fedex | 7-10 | YES | No |
| Special line | 10-15 | YES | No |
| Small Packets Air | 15-30 | YES | No |
After your package is sent out, you can see your tracking number on our website. We will also inform you via email about your tracking number and tracking link.
Customs, Duties and Taxes
Our term is FOB Shenzhen which doesn't include custom fee. You should expect to pay any amount charged by the government in your respective country. This includes, and is not limited to, duties, taxes and any extra fees charged by the courier company.
Payment & Security
Payment
PayPal
The main Payment method is Paypal. If you have paypal, that is great. You can simply place order and check out with few steps. If you don't have Paypal account, you can register it and pay by Credit or Debit Card.
Pay with Paypal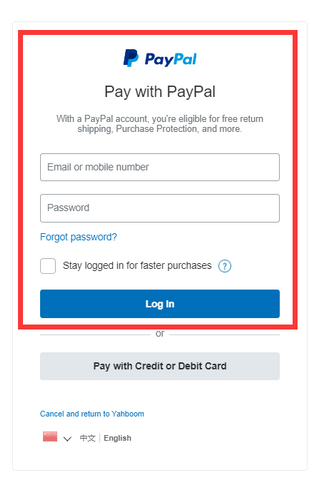 Pay with Credit or Debit Card
Your payment information is processed securely. We do not store credit card details nor have access to your credit card information.
This Raspberry Pi Car is an Impressive and Creative Project
The performance of the car is excellent. Four-wheel drive provides excellent handling and flexibility, and the car can run smoothly on different terrains. In addition, its motion response speed is very fast, and it can execute commands precisely.
The expansion board is also one of its advantages. Through interfaces and expansion slots, we can easily add and integrate various sensors, modules and devices to further enhance the functions and application range of the car.
Finally, community support is another highlight of this little car. The Raspberry Pi community is large and active, providing a wealth of resources, tutorials, and technical support. We can share experiences with other users, solve problems, and get inspired.
This programming car is perfect for beginners like me! The easy-to-follow instructions made it a breeze to assemble and the coding tutorials were super helpful. I'm now able to control the car's movements and explore different programming concepts. Definitely recommend this to anyone looking to get into robotics!"
This kit is a decent option for those looking to build a basic robot car with a Raspberry Pi. However, the instructions can be confusing at times and some of the components are not of the highest quality.
i got this as part of my scholarship. did not come with all the parts very upset
i got this as part of my scholarship. did not come with all the parts very upset
It's a great kit, but it does have problems
This is a great kit but mine did have problems, the car worked well for the first day but today as I write this the APP remote only works for a minute or two before completely dropping out, I am not sure what the problem is but for whatever reason it just started doing that today. The good thing is Yahboom are very helpful and they are trying to solve the problem. I've tried out some of the automated modes that don't require a remote like obstacle avoiding and that is great fun to watch the car go around the house avoiding furniture and other things. It's quite a neat kit other then the issue I am having.
Hopefully I will have my problem solved soon.
QUESTIONS & ANSWERS
Cannot get the visual display from the camera to show. Everything else works, no visual from the camera. Get an error message on the display. It is plugged into the raspberry Pi board using the usb terminals, no picture

Thanks for your question. 
Could you contact our Technical Support by E-mail (support@yahboom.com), he will help you solve the problem ASAP.
Thanks in advance.

How do you know when do charge the battery pack? The Lower power indicator light on the expansion board is on when I charge it, will the light go out when the battery charge is low?

Thanks for your question.
The two indicators on the expansion board are 12.6V voltage indicator and 5V voltage indicator.
In generally, the working time for a fully charged battery is 180 minutes, you can charge the battery pack after using it for such a long time.
Please remove the battery pack from the car before charging, and then use the charger provided by us to charge the battery pack.
During charging, the charger indicator will be red and the full charge indicator will become green.

IPhone Bluetooth device not listed. What should I do?

The iOS phone see the Bluetooth module of robot car.

 

About how to connect Bluetooth, you can view this video.

 

I purchased the 4wd robot car kit but Bluetooth is not connecting, beep sound not coming and Bluetooth chip hitting in4wd car

Hi friend, send your question to this E-mail:support@yahboom.com
Our technical support will help you solve the problem as soon as possible.

I purchased the 4wd robot car kit but Bluetooth is not connecting in4wd car

Hello friend,

Sorry for late reply. We didn't work on weekend, so i didn't check and reply you.

Please send your question to this

E-mail:support@yahboom.com

. Our technical support will reply to you ASAP.

Hi! How could I extract the velocity of the 4 motors? I am not sure if this car has encoders includeed in the motors. For over a month I've tried reading the velocity from the motors but I didn't succed....

Hello friend, 
This motor didn't with encoder.

Assembled size listed is 256x783x213 mm, what is the dimensions order? 256mm height and 783mm length, or vice-versa?

Hi friend,
Could you contact me by E-mail: market@yahboom.com ?
I will send the picture for you about your robot size.

Are they Giving SD card along with Raspberry pi 4B Board?

Yes. We will provide SD card along with Raspberry pi 4B Board.