Description
Note: If you purchase this kit with Micro:bit V2.0, we will ship the V2.2 board by default.
Tiny:bit is a robotic car for the micro:bit education market. It is compact, easy to assemble, and easy to move in tight spaces. The Tiny:bit smart car is based on the micro:bit development board design and uses the online code programming of MakeCode and Python. Rich sensor applications allow Tiny:bit for easy interaction. The Tiny:bit smart car has a set of alligator clips on the rear that can be creative and expand.

Feature
Simple design with small size.

Support Makecode graphical programming and Python programming.

"Interactive" 

Robotic car.
Alligator clip at the end.
Intelligent obstacle avoidance, following, playing music, tracking,Interesting lighting and APP supporting.
Compatible with building block.
Package list
Tutorials

Yahboom Tiny:bit smart robot car
Shipping and delivery Information
Free Shipping Policy
Start Date - All Time
End Date - All Time
Order less $50 - You have to pay shipping fee, $10 by default (small package Air), or $20 by DHL.
Order over $50, less $150 - Your order could enjoy free shipping by small package Air, or $15 by DHL.
Orders over $150 - Your order will enjoy free shipping via DHL. In most cases, it takes 3-5 working days to arrive.
Exceptions - Orders from countries in Zone 9 are over $300 for free DHL shipping. To see a full list of countries in zone 9, click here.
Order less $100 - Shipping fee is $45 by DHL.
Order over $100, less $200 - Shipping fee is $35 by DHL
Order over $200, less $300 - Shipping fee is $25 by DHL
Orders over $300 - Free shipping by DHL
Some of our products come with battery and motor. If DHL is not available to your country, we will change DHL to UPS, Fedex, or special line, depending on your country.
Distributors are not eligible for free shipping.
Shipping Method
| | | | |
| --- | --- | --- | --- |
| Shipping Method | Delivery Time(business day) | Tracking No | Weight Limit |
| DHL | 5-7 | YES | No |
| UPS | 5-7 | YES | No |
| Fedex | 7-10 | YES | No |
| Special line | 10-15 | YES | No |
| Small Packets Air | 15-30 | YES | No |
After your package is sent out, you can see your tracking number on our website. We will also inform you via email about your tracking number and tracking link.
Customs, Duties and Taxes
Our term is FOB Shenzhen which doesn't include custom fee. You should expect to pay any amount charged by the government in your respective country. This includes, and is not limited to, duties, taxes and any extra fees charged by the courier company.
Payment & Security
Payment
PayPal
The main Payment method is Paypal. If you have paypal, that is great. You can simply place order and check out with few steps. If you don't have Paypal account, you can register it and pay by Credit or Debit Card.
Pay with Paypal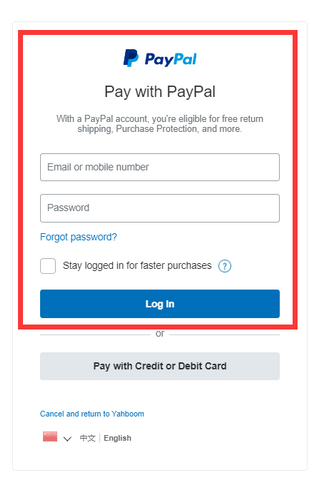 Pay with Credit or Debit Card
Your payment information is processed securely. We do not store credit card details nor have access to your credit card information.
Good product but many problems
I am a robotics teacher. I have been testing a fleet of 12 Tiny:bit smart robots with my students for the past 6 months. The product is robust with a well-thought-out functional design. Here are a few issues we've noticed:
⦁ There's a switch on the robot, but it doesn't cut the circuit between the board and the robot. Therefore, when you want to flash the board, you must remove it from the robot. Otherwise, the board will supply power to the robot which might start if it's programmed to. The robot risks falling off the table it's placed on at that time.
⦁ When using with MicroPython, the Tinybit-micropythonV2.hex driver often disappears (about one flash in 10). So, it needs to be reinstalled. If you have 12 students testing their robots, this means you will spend a lot of time helping them reload the driver.
⦁ The micro-USB cable provided with the robot is very fragile; it breaks after just a few hours of use.
It is a perfect STEM education tool.
My child couldn't put it down. From programming to machine learning, this small car can do everything!
It's really great~
I purchased this Microbit cart on Yahboom store and am completely blown away by the creativity and educational value of it!
I'm always on the lookout for tools that spark my child's interest in learning, and this little car meets my expectations perfectly.
Quality needs to be improved
In terms of appearance, its overall design is not bad, giving people a small and flexible feeling. However, there are some problems with some details. For example: Some interfaces on the expansion board are not soldered, although it does not affect the use of the car, but I do not accept an incomplete PCB board.
Secondly, there is still room for improvement in the programming function of the car. Although it provides a connection to the Microbit programming board and has some basic programming functions, in actual operation, I found its programming software and tutorials not friendly and intuitive enough.
QUESTIONS & ANSWERS
Is there a compatible extension in https://makecode.microbit.org/ for Tiny:bit smart robot car?

Hello firend,
Thanks for your question. Tinybiut extension link: https://github.com/YahboomTechnology/Tiny-bitLib
If you have any questions when using. contact us by E-mail, Our technical support will reply you as soon as possible.

is it possible to program the tiny without micro bit? what can I do with the tiny bit car without microbic

Hello Friend,
Thanks for your questions.
The Microbit is like the brain of the car, without the Micro:bit the car will not work properly.

can I control the car with a micro bit on a joystick from a different company?

Yes. You can do that.
The remote control process is mainly achieved through the wireless function between two Microbit boards, so even if you use different brands of handles and carts, you can achieve remote control.

do we get the battery too

Yes, if you purchase it on our website, you can got the battery

Hi Is this compatible with the first version of BBC Microbit

Yes. this car compatible with Micro:bit V1/V2.

Hello! Is there some input left to add another sensor?

Thanks for your question.
This car comes with many sensors, such as ultrasonic, infrared remote control receiver, sound sensor, tracking sensor and so on. We have reserved 4 alligator clip ports at its tail, which can be used to connect other sensors. I
If you want to carry out more extended experiments, we recommend you to use this car, it has more interfaces for external module.
Link: https://category.yahboom.net/products/bitbot

¿Does the product provides any way to charge de battery? and how .

Thanks for your question.
This product is powered by a rechargeable lithium battery. The kit includes a Micro USB cable for charging and downloading programs.
Robot car can be charged by connecting it to the USB port of the computer by Micro USB cable.

Hello, what kind of motor is it. One of our motor doesn't work and I want to replace it. And - we have 40 tinyrobots for our informatic-lessons. It is possible to synchronize the motors of each robotcar? Thanks!

Hello friend,
Send your questions to this E-mail: support@yahboom.com
Professional technical support personnel will reply to you.

How do you charge the battery that it comes with?

Hello friend,
Thanks for your support our product, you can check this link: http://www.yahboom.net/study/Tiny:bit
Click[8.Charging and battery], you will find how to charge battery.