Description
JETBOT MINI is a ROS artificial intelligence robot based on the NVIDIA JETSON NANO board. Built-in ROS(robot operating system), OPENCV as the image processing library, Python3 as the main programming language. It can be developed through JupyterLab online programming tools. Users can manually adjust the pitch angle of camera, and can realize various functions such as Autopilot, color recognition, and face recognition. It also support mobile APP/handle/PC cross-platform interconnection control. In addition, we specially provide open source courses and corresponding source codes for this robot to help users easily get started with ROS and AI programming.
Features
1) ROS robot operating system, Python3 programming language.
2) Cost-effective hardware configuration: Can be directly inserted into Jetson NANO dedicated expansion board, TF card with JetbotMINI dedicated operating system, USB3.0 adapter, 1300Mbps drive-free network card, and large-capacity 18650 battery pack.
3) Multi interesting AI functions: Autopilot, color recognition, face detection, AR tag recognition, visual image beautification, etc.
4) Cross-platform interconnection: Mobile APP, handle (optional).
5) The structure is simple, easy to assemble.
6) Everyone can enjoy lots of tutorial materials and professional technical support for free.



Details
Packing list
Tutorial
Shipping and delivery Information
Free Shipping Policy
Start Date - All Time
End Date - All Time
Order less $50 - You have to pay shipping fee, $10 by default (small package Air), or $20 by DHL.
Order over $50, less $150 - Your order could enjoy free shipping by small package Air, or $15 by DHL.
Orders over $150 - Your order will enjoy free shipping via DHL. In most cases, it takes 3-5 working days to arrive.
Exceptions - Orders from countries in Zone 9 are over $300 for free DHL shipping. To see a full list of countries in zone 9, click here.
Order less $100 - Shipping fee is $45 by DHL.
Order over $100, less $200 - Shipping fee is $35 by DHL
Order over $200, less $300 - Shipping fee is $25 by DHL
Orders over $300 - Free shipping by DHL
Some of our products come with battery and motor. If DHL is not available to your country, we will change DHL to UPS, Fedex, or special line, depending on your country.
Distributors are not eligible for free shipping.
Shipping Method
| | | | |
| --- | --- | --- | --- |
| Shipping Method | Delivery Time(business day) | Tracking No | Weight Limit |
| DHL | 5-7 | YES | No |
| UPS | 5-7 | YES | No |
| Fedex | 7-10 | YES | No |
| Special line | 10-15 | YES | No |
| Small Packets Air | 15-30 | YES | No |
After your package is sent out, you can see your tracking number on our website. We will also inform you via email about your tracking number and tracking link.
Customs, Duties and Taxes
Our term is FOB Shenzhen which doesn't include custom fee. You should expect to pay any amount charged by the government in your respective country. This includes, and is not limited to, duties, taxes and any extra fees charged by the courier company.
Payment & Security
Payment
PayPal
The main Payment method is Paypal. If you have paypal, that is great. You can simply place order and check out with few steps. If you don't have Paypal account, you can register it and pay by Credit or Debit Card.
Pay with Paypal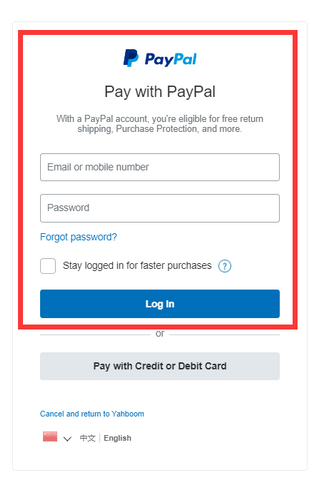 Pay with Credit or Debit Card
Your payment information is processed securely. We do not store credit card details nor have access to your credit card information.
Too expensive, but the logistics and service are good
After reconfirming the order, I received the package after 7 workking days. The shipping list is complete and it took me 20 minutes to assemble. After debugging, the car can complete the basic movements.
But the effect of the color recognition function is not very good. Technical support told me that I need to adjust the value range of HSV parameters according to the usage environment, and I am trying to debug.
Yahboom Jetbot mini effortable Ai robotics
Yahboom Jetbot mini Is intuitive and easy to start to learn robotics with well documented from Yahboom help me even easier.
Jetbotmini
Good starting point for AI. Lots to learn. Linux based AI on the edge applications. Many options like tensorflow or opencv and pytorch. I ditched the motors after playing around and then put it on a much larger wheelchair like base. Its learning to get to publix on the sidewalk currently. Good fun.
Small car for Jetson NANO 2GB
At present, there are really too few smart cars compatible with 2GB board on the market. The Yahboom is developed in a timely. My 2G board can be used on it.
Below I will discuss some of my own views from the following points.
1. The structure of this trolley is very simple, it only took me 10 minutes to complete the assembly.
2. The TF card that comes with the kit has been written with a special image, which can directly start the Jetson NANO board. In order to save a lot of time, as we all know, downloading the image file from the NVIDIA website and writing the image to the TF card, basically It takes about 30 to 50 minutes.
3. There are many interesting functions integrated on the APP. After the test of my two cars, they can work normally.
4. The tutorials on the Yahboom website are very complete, but I have to admit that the English translation is a bit bad.
A good challenge for my 15 year old
I couldn't afford the more expensive Jetbot AI robot Car, so I choose this mini car to my son as a New Year's gift.
He has been studying programming in the hobby class for half a year. When he got this gift, he was very excited.
Although programming was somewhat difficult for him, it also stimulated his interest and potential in programming.
QUESTIONS & ANSWERS
I am experimenting with ROS-2. Can I use ROS-2 with this product?

Hello friend,
Yes, you can use ROS2 on this robot. But we don't provide more tutorials about ROS2.