7 inch capacitive touch screen compatible with Raspberry Pi 400/4B/3B+ and Jetson NANO
Description
This 7-inch standard display is a capacitive touch screen that supports touch control. It supports standard HDMI interface input. It needs to connect to Raspberry Pi by USB cable and HDMI cable. HDMI cable is used to display and a USB cable is used to touch. As the same as the 5-inch resistive screen, it also supports backlight control alone, the backlight can be turned off to save power. The difference is that this 7-inch screen possesses a larger interface, easier to use and better visual effects.
Feature
7-inch standard display.
Compatible with Raspberry Pi 400/4B/3B+ and Jetson NANO board.
With a capacitive touch screen, maximum support 5 point touch.
Used as a Raspberry Pi display that supports Raspbian, Ubuntu, Kodi, win10 IOT, single-touch, free drive.
Work as a PC monitor, support win7, win8, win10 system 5 point touch (XP and older version system: single-point touch), free driver.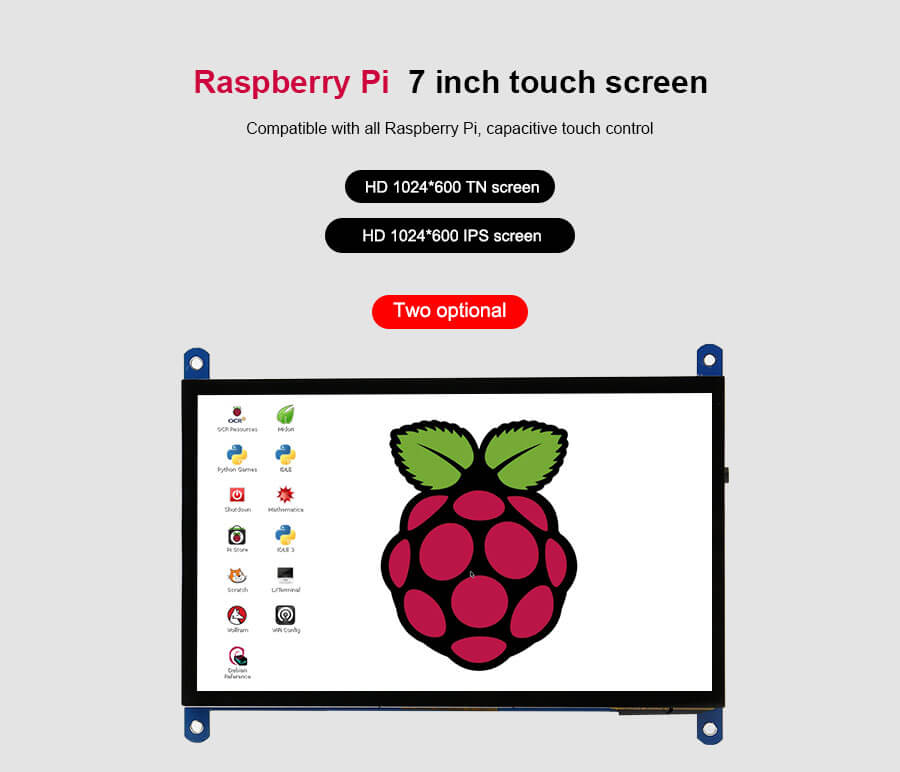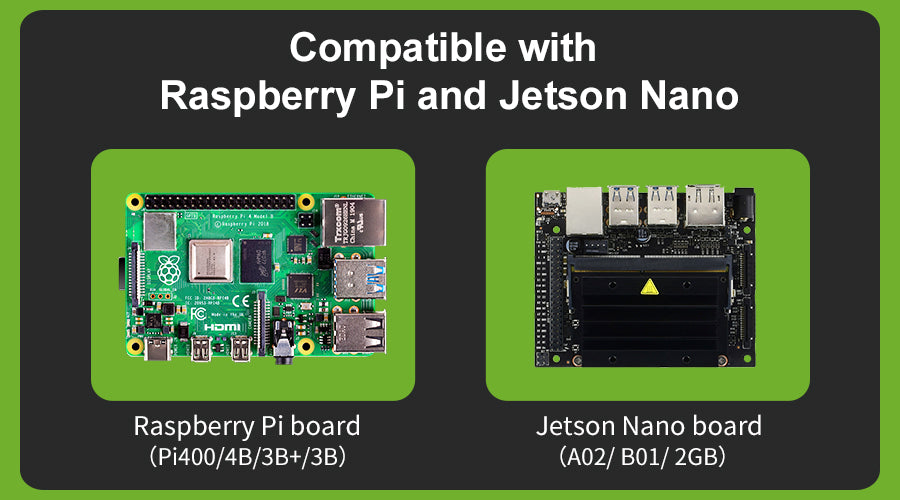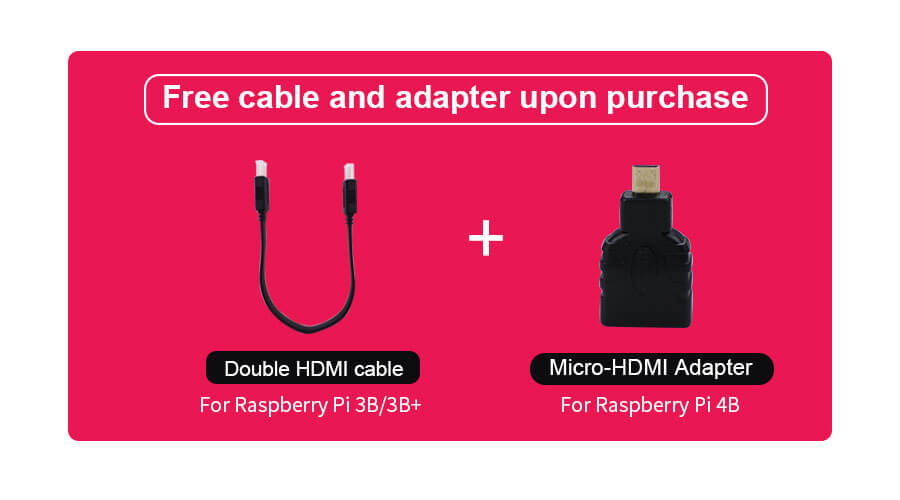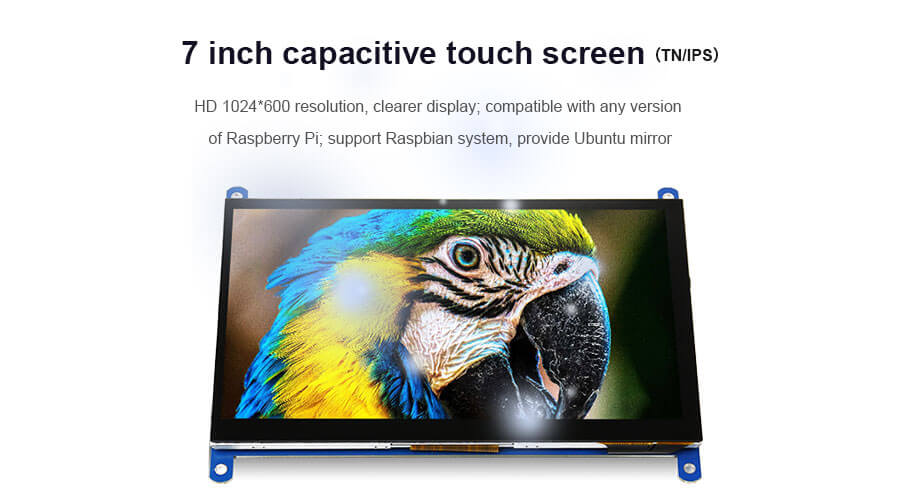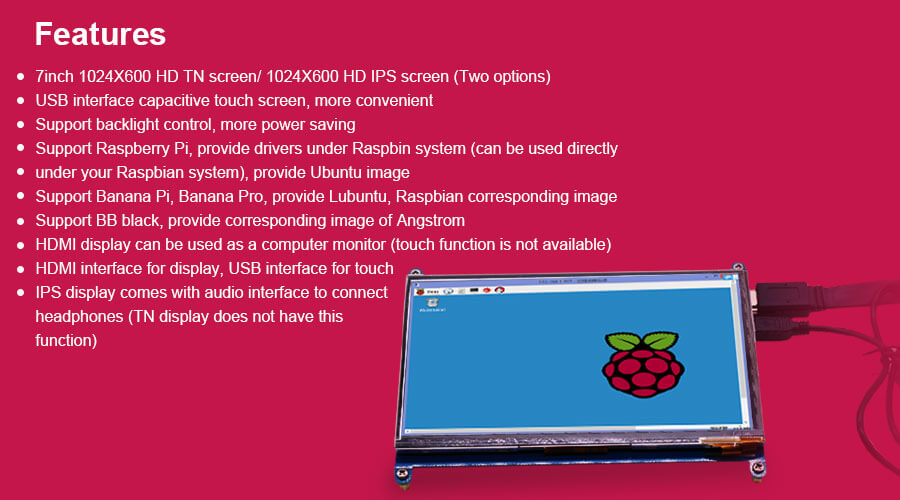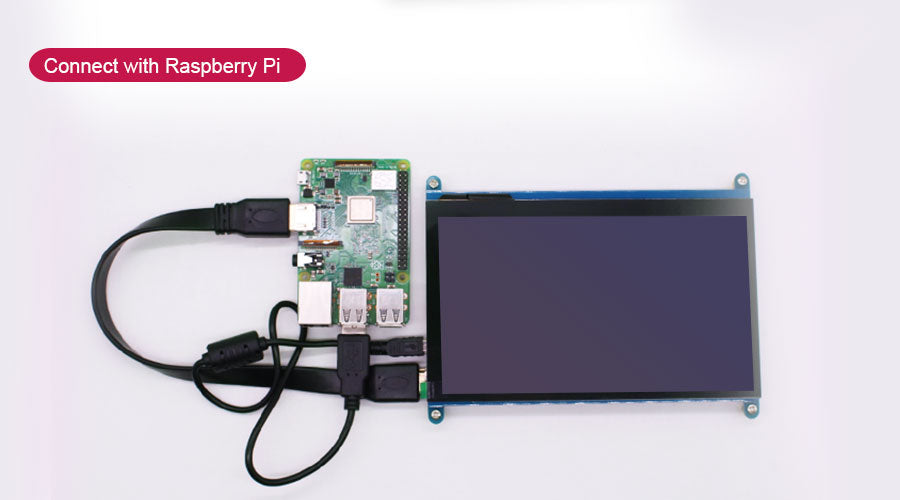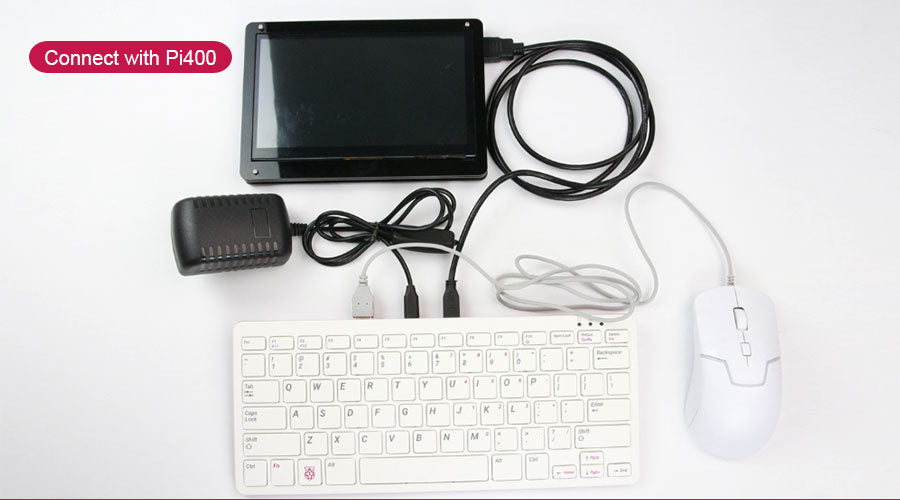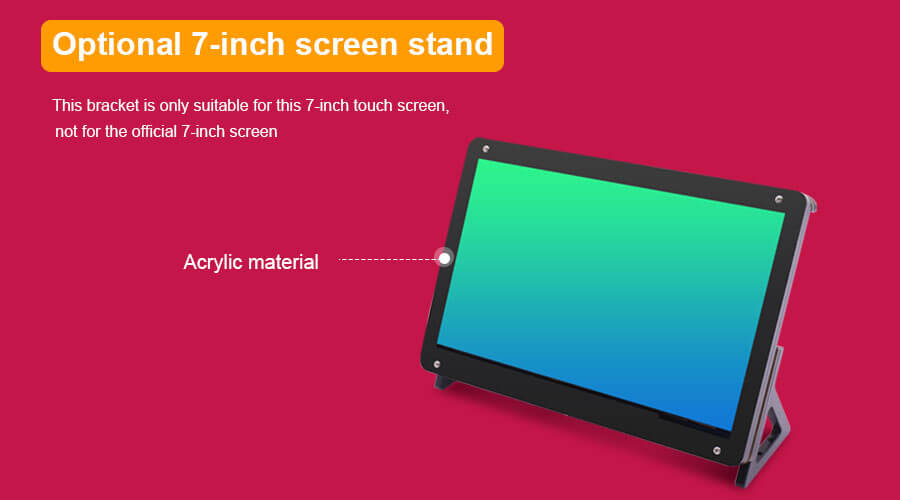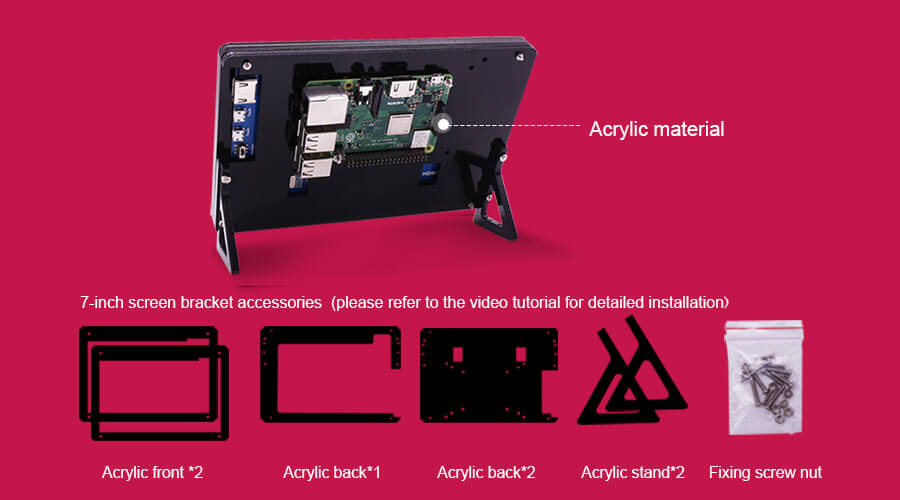 Detail
Weight: 390.2g
Size:  21x14.5x5cm
Package list
1 x 7 inch TFT LCD
1 x USB cable
4 x Double pass copper column
4 x Fixing screw 
1 x HDMI cable
1 x CD
Documents
QUESTIONS & ANSWERS
Have a Question?
Be the first to ask a question about this.
Ask a Question