Description
Yahboom Pico sensor kit is developed on the Raspberry Pi Pico. It contains 21 sensor modules and an expansion board tailored for the Raspberry Pi Pico. We use MicroPython as the programming language to create 31 learning courses. Starting with some simple LED projects and then moving on to more complicated projects using different modules and sensors, this kit aims to teach users about basic electronics theory, physical computing and how to use Raspberry Pi Pico. This kit is perfect for electronics hobbyists and also for use in schools!

Feature
A plug&play electronics toolkit, no need welding.
21 kinds of sensor modules and a professional expansion board.
MicroPython programming suitable for beginners.
Provided Raspberry Pi Pico beginners and makers with the easiest experience of learning and playing with the Raspberry Pi Pico platform.
Package list
Sensor kit
Yahboom sensor kit *1
Sensor kit + Raspberry Pi Pico
Yahboom sensor kit *1
Raspberry Pico board(Pin headeris welded) *1
Micro USB cable *1
Tutorials
Yahboom sensor kit for Raspberry Pi Pico
Shipping and delivery Information
Free Shipping Policy
Start Date - All Time
End Date - All Time
Order less $50 - You have to pay shipping fee, $10 by default (small package Air), or $20 by DHL.
Order over $50, less $150 - Your order could enjoy free shipping by small package Air, or $15 by DHL.
Orders over $150 - Your order will enjoy free shipping via DHL. In most cases, it takes 3-5 working days to arrive.
Exceptions - Orders from countries in Zone 9 are over $300 for free DHL shipping. To see a full list of countries in zone 9, click here.
Order less $100 - Shipping fee is $45 by DHL.
Order over $100, less $200 - Shipping fee is $35 by DHL
Order over $200, less $300 - Shipping fee is $25 by DHL
Orders over $300 - Free shipping by DHL
Some of our products come with battery and motor. If DHL is not available to your country, we will change DHL to UPS, Fedex, or special line, depending on your country.
Distributors are not eligible for free shipping.
Shipping Method
| | | | |
| --- | --- | --- | --- |
| Shipping Method | Delivery Time(business day) | Tracking No | Weight Limit |
| DHL | 5-7 | YES | No |
| UPS | 5-7 | YES | No |
| Fedex | 7-10 | YES | No |
| Special line | 10-15 | YES | No |
| Small Packets Air | 15-30 | YES | No |
After your package is sent out, you can see your tracking number on our website. We will also inform you via email about your tracking number and tracking link.
Payment & Security
Payment
PayPal
The main Payment method is Paypal. If you have paypal, that is great. You can simply place order and check out with few steps. If you don't have Paypal account, you can register it and pay by Credit or Debit Card.
Pay with Paypal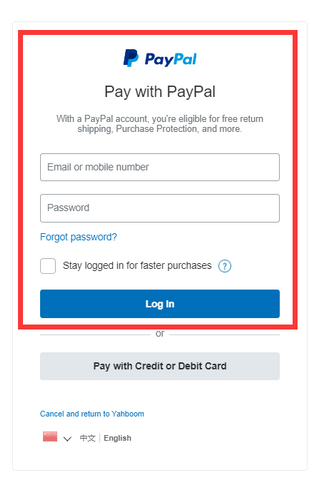 Pay with Credit or Debit Card
Your payment information is processed securely. We do not store credit card details nor have access to your credit card information.
Good for the basics
Some of these modules work better than others. If you're looking for a bunch of random sensors, this would be convenient, but if you really mainly have your eye on 3 or 4, you might want to consider ordering them individually so you aren't stuck with, on average (sometimes) lower quality modules. That's probably being pessimistic, though. Mainly, these sensors work great and are great for beginners.
Really good and seriously Fun!
I was controlling the motherboard within minutes. The instructions/documentation are excellent. There's videos and sample.
Code for everything. I'm getting ready to order their G1 Tank car!
If you have previous programming experience, like C and similar, then you'll really scream thru each 'sensor'.
Human body infrared detection module does not work properly sometimes
I am a retired teacher. To fill up my time, I have Raspberry Pi 2B, 3B, 4B, as well as Arduino UNO, Arduino Mega 2560, Arduino Leonardo boards. I have made many interesting creative works for my grandchildren.
I just started learning Pico recently, it is really cheap compared to other development boards. When I was looking for a sensor kit, I saw this kit on the Yahboom website, (I bought a blue tank here a year ago, and it still works well now, except for long-term use, the track has suffered some damage). I chose to buy directly. After receiving the package, I obtained detailed tutorial materials, some free source code and library files on their website.
The problem I discovered during the experiment is that the infrared module of the human body sometimes fails to detect the human body, and the whole system needs to be reset to detect the human body again.
Hello Ben,
Thanks for your review.
There is a yellow jumper cap on the human infrared sensor module, which needs to be connected to the repeatable trigger pin, and the module is also equipped with an adjustable potentiometer. During use, the sensitivity of the sensor can be adjusted according to the actual environment.
If you have any other problems when using, feel free to contact our technical support(E-mail:support@yahbbom.com), we will provide complete after-sales service to you.
Nice kit with some unique sensors.
Lots of unique little sensors mounted for ease of use with Raspberry Pi Pico board. Many have a use beyond the tutorial.
Update: I have done the tutorial completely. It's given me insight into what kinds of devices I can build with Raspberry Pi Pico. Some of these parts could be used in your projects after the tutorial as they are the full sensor boards with support chips and such. I chose to keep my kit together though and have ordered other such circuits for my own projects. Thanks to these parts, I have a better understanding of what to expect from hardware and software.
Good Starter Sensors Collection
A good collection of starter sensors and resistors, no complains, great set of instructions/coding examples. They have done a reasonable job in adding English text on those images.
Button, joystick, relay, LEDs are fine. IR "avoid" sensor only worked to about 1in range, regardless of potentiometer settings.