Yahboom HD Camera Pan-Tilt Kit with 2 Pcs SG90 Micro Servos for robot car
Description
This expandable 2 DOF camera PTZ possess a high-definition camera module that supports 480P resolution and can be manually adjusted for focal length. The black acrylic plate supports servos, which is beautiful and durable. It adopts USB2.0 interface and can be directly connected with USB interface, which is simple and convenient. The PTZ consisting of two servos can be rotated up and down by 180 degrees, left and right by 180 degrees. The surrounding picture can be seen from multiple angles.
Feature
It can shoot a Multi-angle HD picture.
You can extend the connect to Raspberry Pi boards, smart cars and other devices.
We provide detailed installation steps for the PTZ.
Detail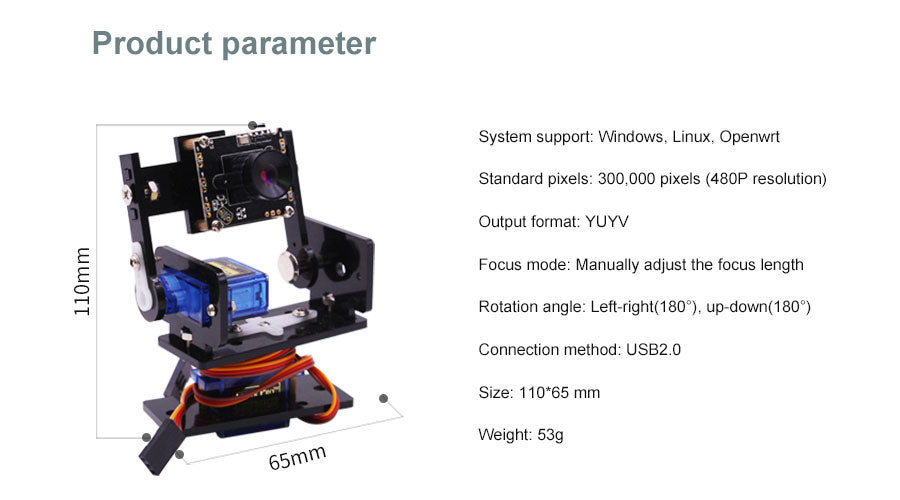 Package list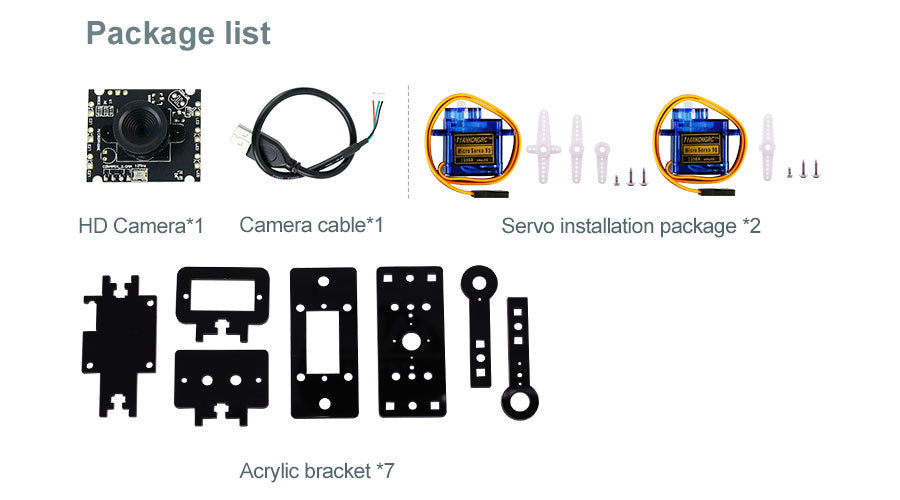 Assembly steps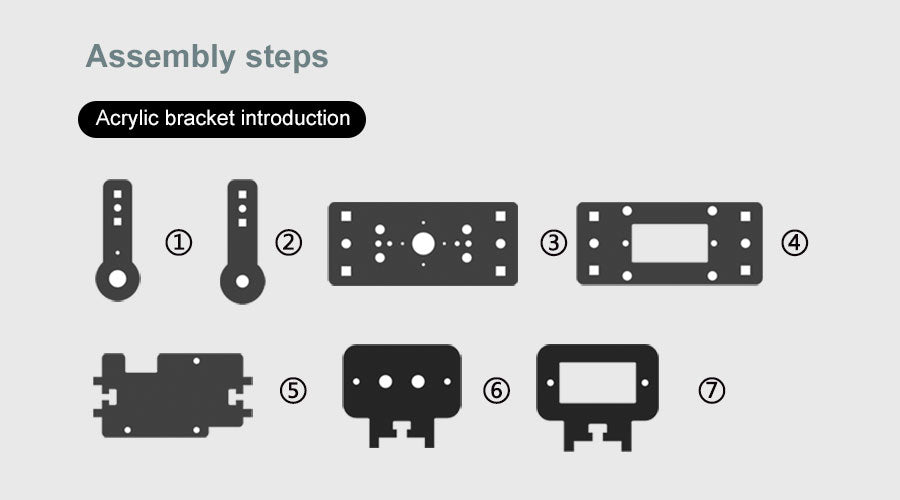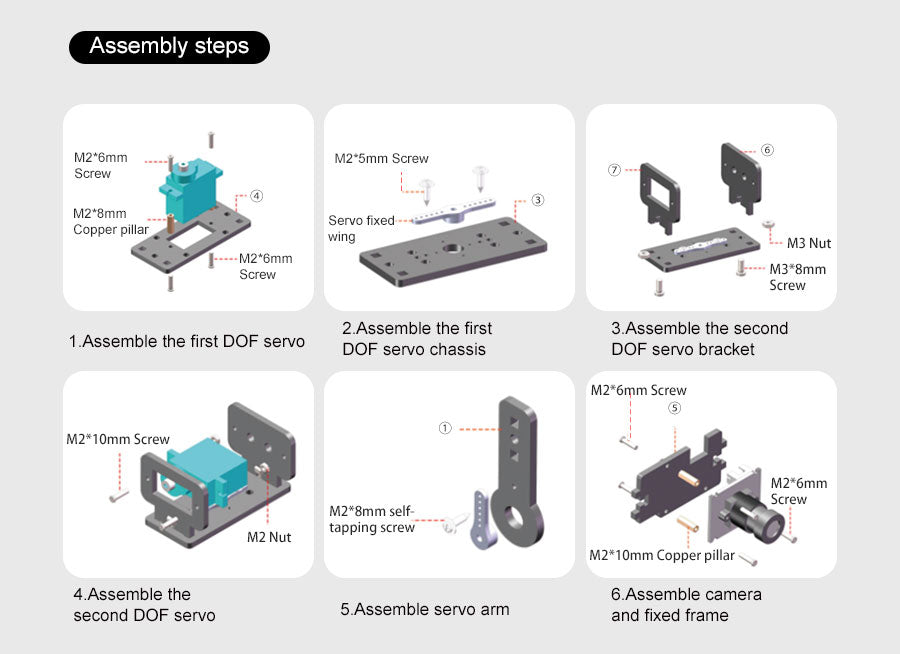 Document
QUESTIONS & ANSWERS
Have a Question?
Be the first to ask a question about this.
Ask a Question
!UNIQUE DESIGN, I LIKE IT
PERFECTLY COMPATIBLE WITH MY RASPBERRY PI 4B BOARD
Works well with a raspberry pi 4 and 3 series
These cameras worked perfectly with my Raspberry Pi with virtually no additional setup. The picture quality is decent and it can reliably record at 1080p30 without any issues. Keep in mind there are some components pretty close to the mounting holes, so be sure to check that your screws don't interfere with them. They should accept M2 screws just fine. There's also an adhesive pad on the back of the camera sensor which you'll have to peel and stick yourself so the lens/sensor assmebly doesn't just hang on the ribbon cable. Overall a fine pair of cameras for a great price.
2DOF camera PTZ
A very practical camera platform, 2 SG90 servos + 7 acrylic plates, forming a 2DOF camera platform.
I have to admit that Yahboom structural engineers have a pair of dexterous hands.
HD Camera Pan-Tilt kit
I like the design, but the material needs to be improved. The material can easily crack during assembly, unless you are very careful.