Yahboom Speech synthesis broadcast module compatible with alligator clip/DuPont line/PH2.0 cable
Description
Speech Synthesis module comes with a highly integrated speech synthesis chip-XFS5152CE, which can realize Chinese and English speech synthesis, and supports mixed reading of Chinese and English. It uses I2C for communication, which is convenient and quick to operate. Users can connect it any controllers(Jetson NANO, Raspberry Pi, Arduino, Micro:bit, etc,.) by alligator clip/DuPont line/PH2.0 cable. We can also combine it with our robot cars, which will make the robot cars speak some information. 
Feature
The chip can synthesize any Chinese and English texts. It can use four encoding methods: GB2312, GBK, BIG5 and UNICODE.
The amount of text synthesized each time is up to 4K bytes.
For texts in common formats such as numbers, time, date, weights and measures symbols, the chip can correctly recognize and process according to the built-in text matching rules.
The speakers can be selected for voice playback.
Users can set speed, intonation, and volume of the voice broadcast by themself.
Detail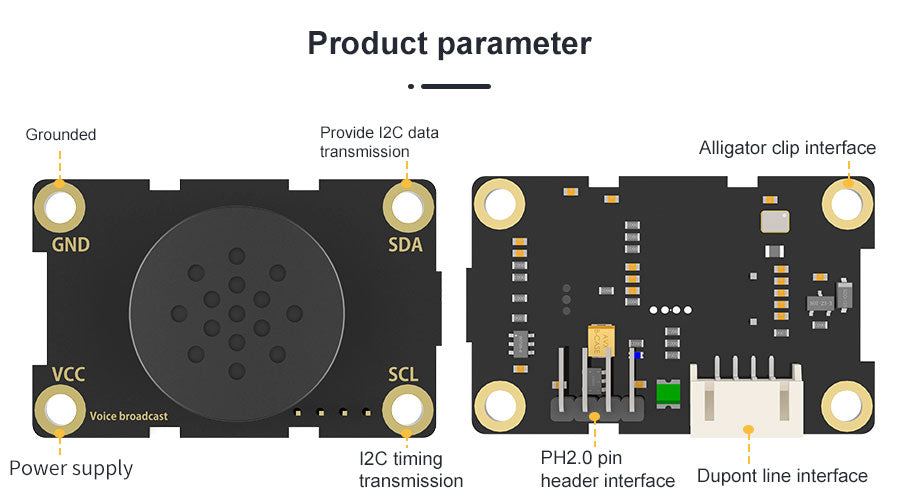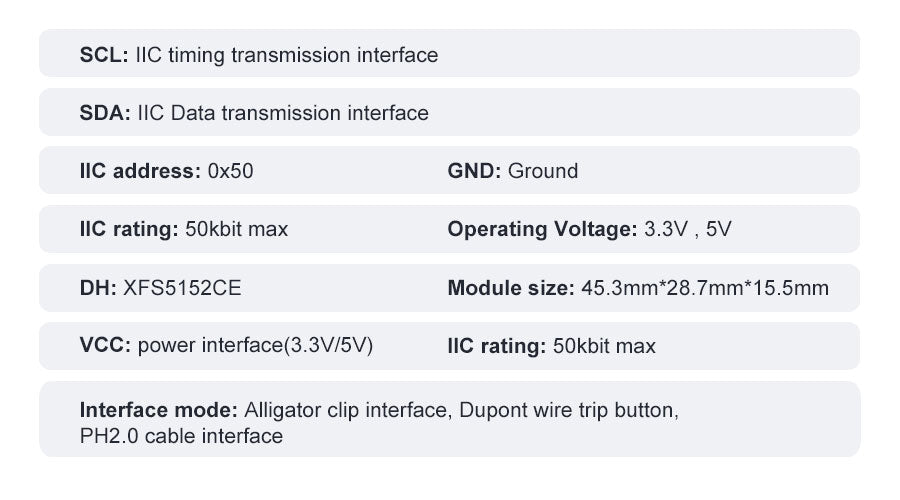 Package list
 Speech synthesis broadcast module *1
Tutorial
Yahboom Speech synthesis broadcast module
QUESTIONS & ANSWERS
Have a Question?
Be the first to ask a question about this.
Ask a Question