Yahboom Smartduino starter kit and smart robot 2in1 for Arduino Uno R3 compatible with Scratch3.0
Yahboom Smartduino robot is developed with well-known Arduino UNO R3 as core controller. This car is not only a robot car based on Arduino, but it is also a standard starter kit. Using a high-quality integrated circuit board chassis, the vehicle can be flexibly expanded equipped with two breadboard platform, such as the LED, buzzer, LCD screen, and other various sensors to conduct experiments. It supports C language programming by Arduino IDE and Graphical programming by Mixly and Scratch 3.0. (with Yahboom smart robot Database), and we also provide standardized tutorials that make it easy to operate. You can use Bluetooth App by Android phone to control the robot. All the experiments are connected by breadboard, which can not only train the students' programming skills but also improve their practical ability.
Feature
Smart robot and starter kit 2in1.
No-welding installation, copper pillar structure and Socket wiring design
Supports C language programming by Arduino IDE and Graphical programming by Mixly and Scratch3.0.
Provide 20 kinds of basic entry experiments and 12 kinds of smart car functions.
Functions: Tracking, Infrared obstacle avoidance, Ultrasonic obstacle avoidance, Following, etc.
Controlled by IR remote control, and Bluetooth APP remote control by Android mobile.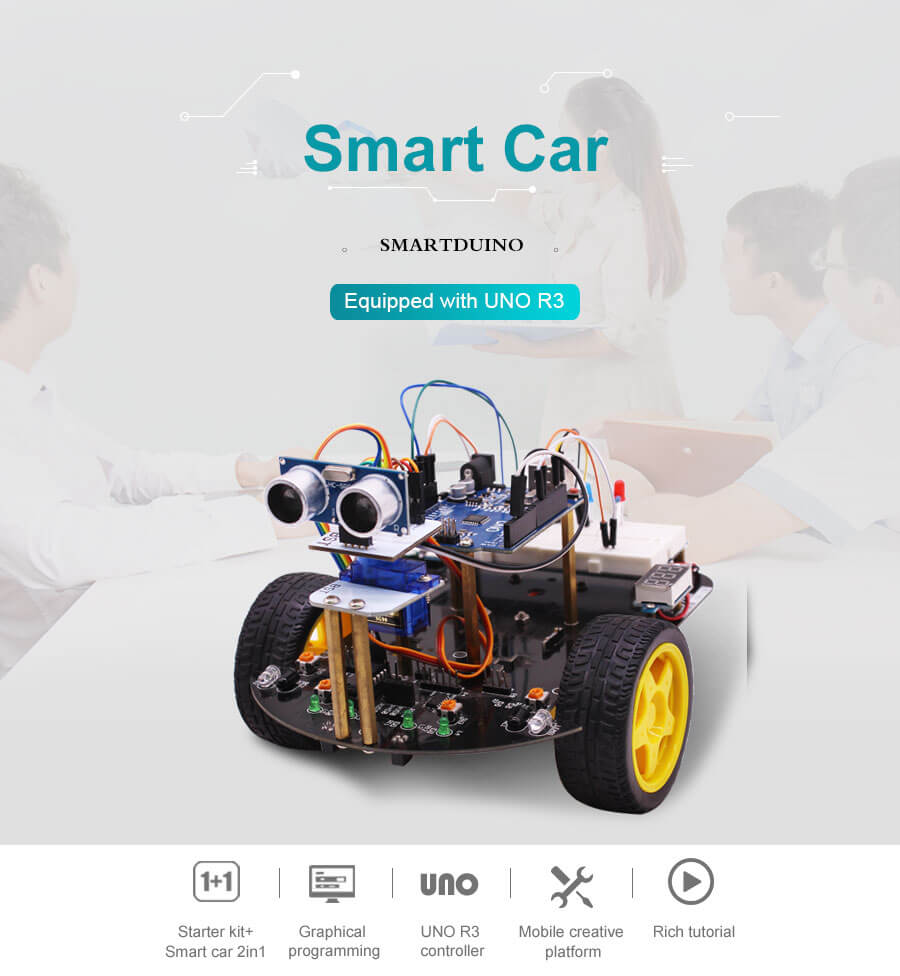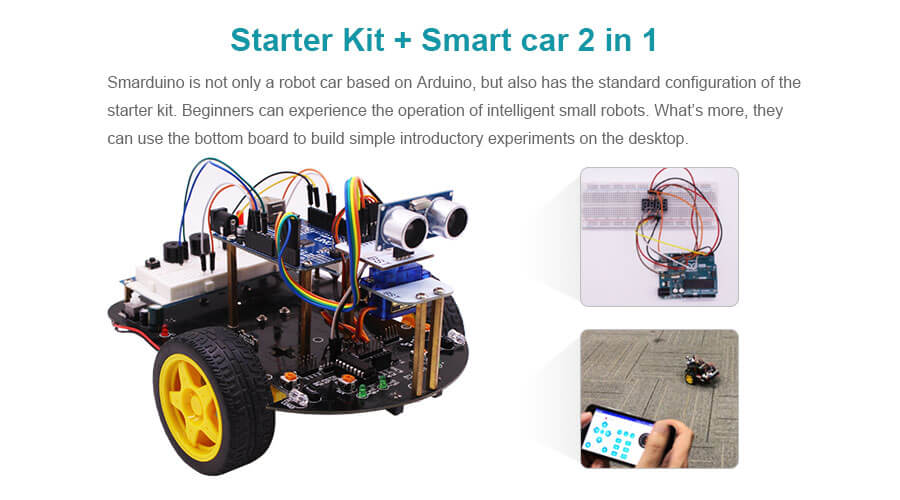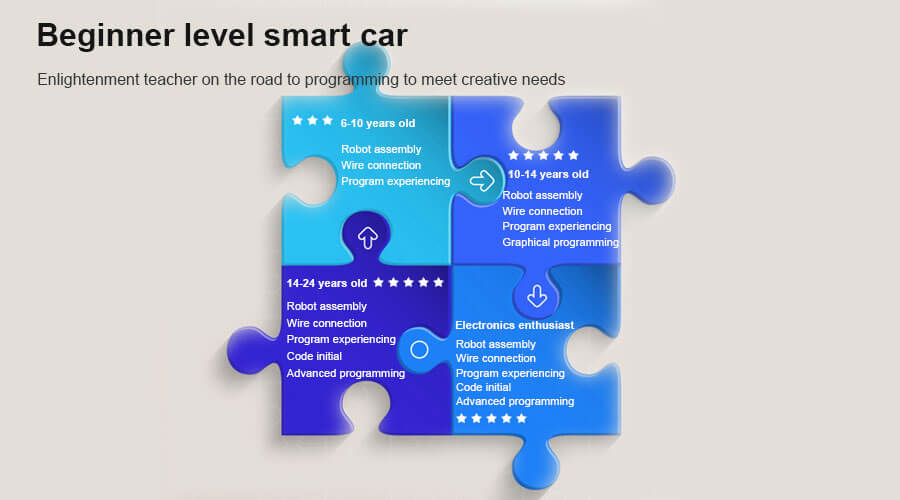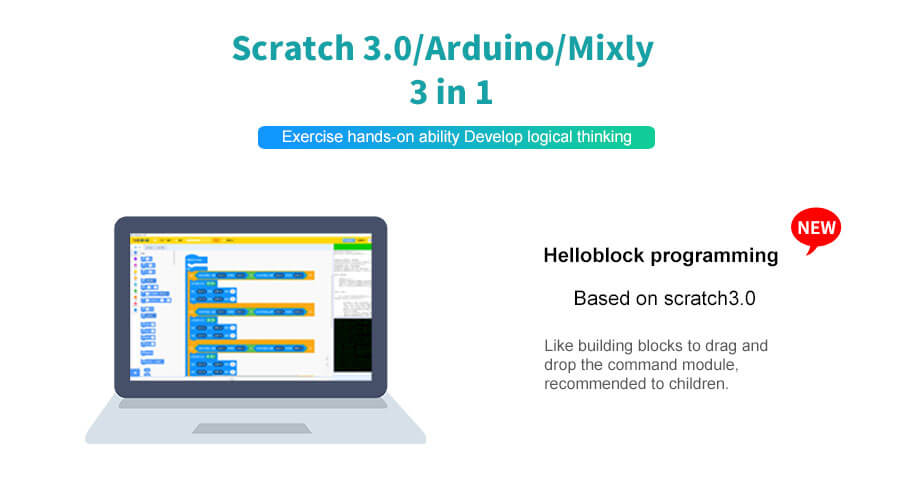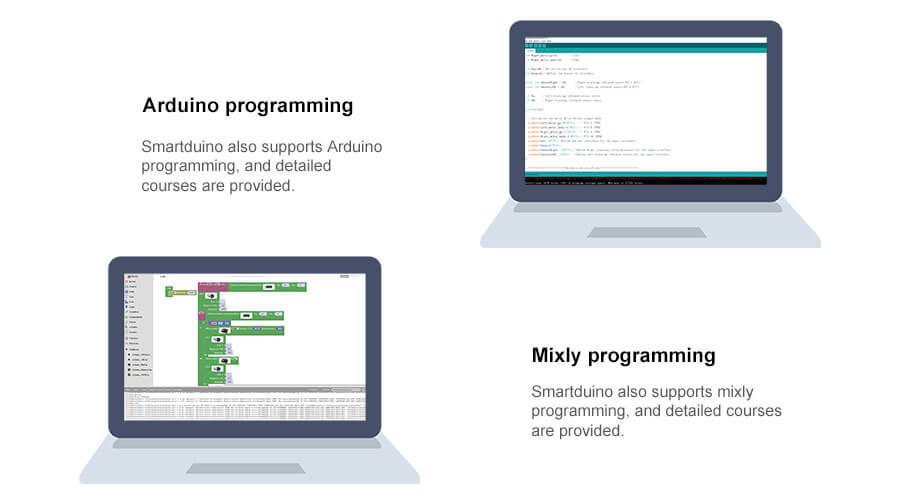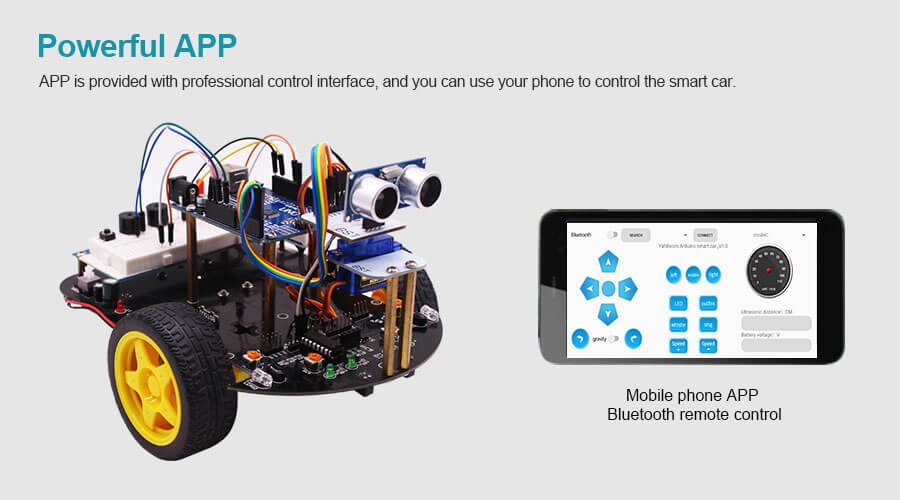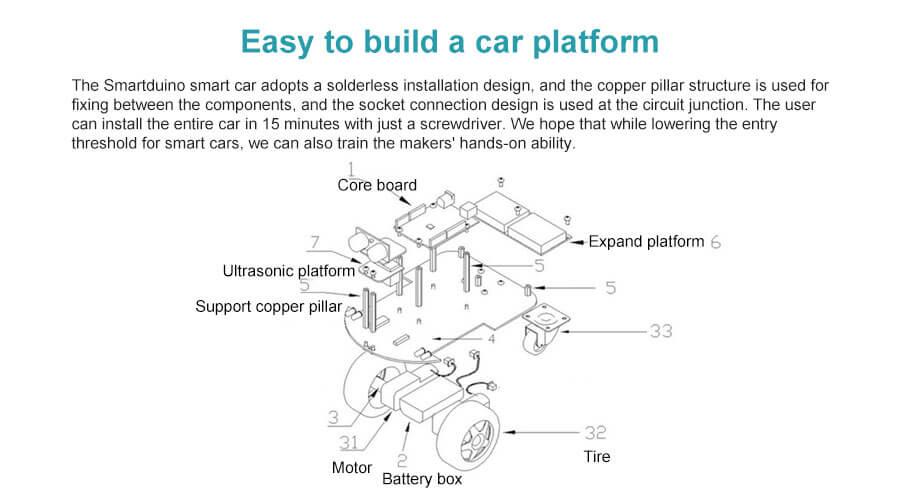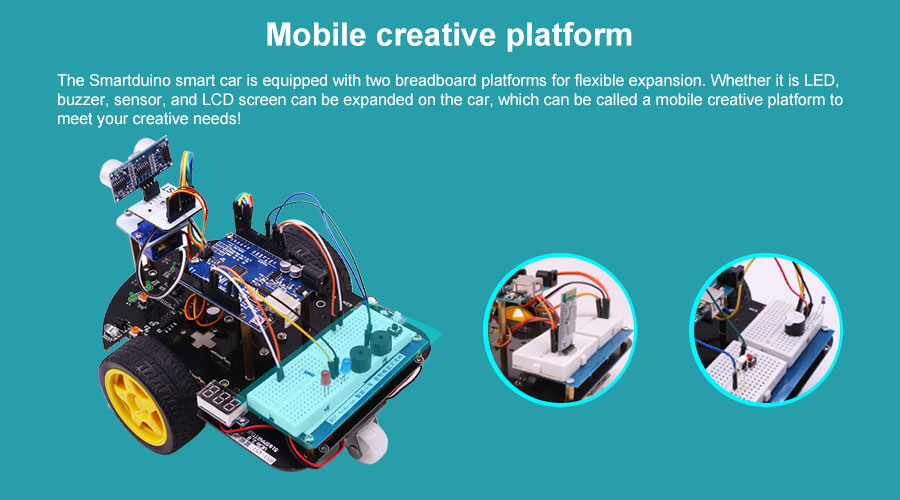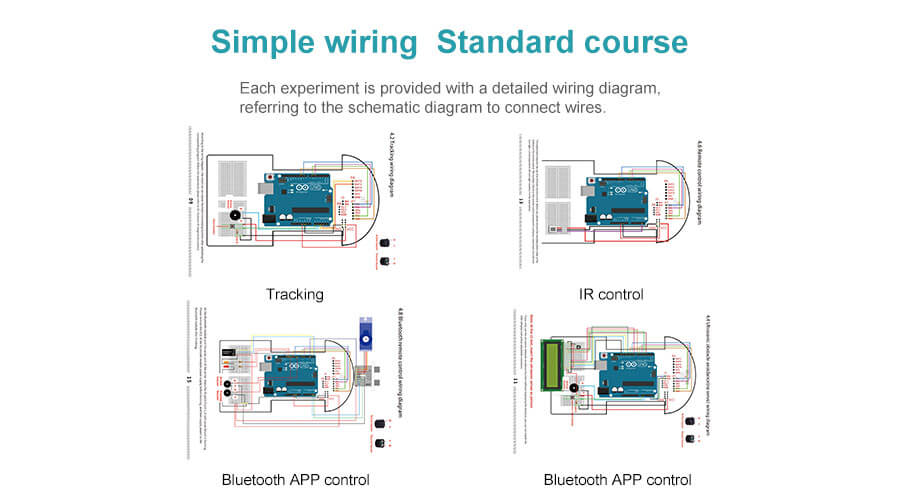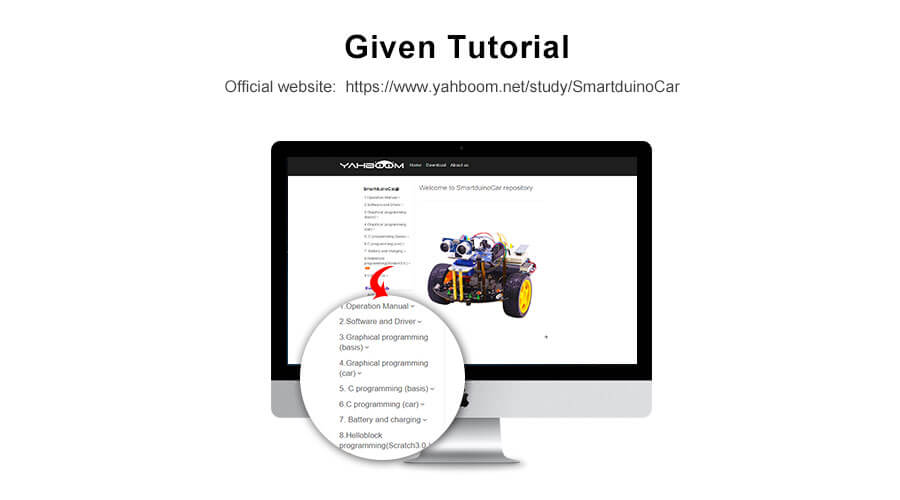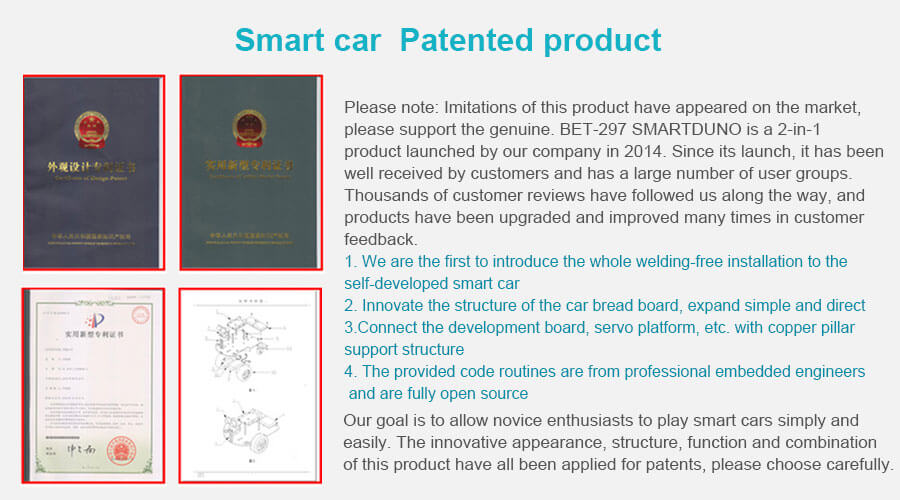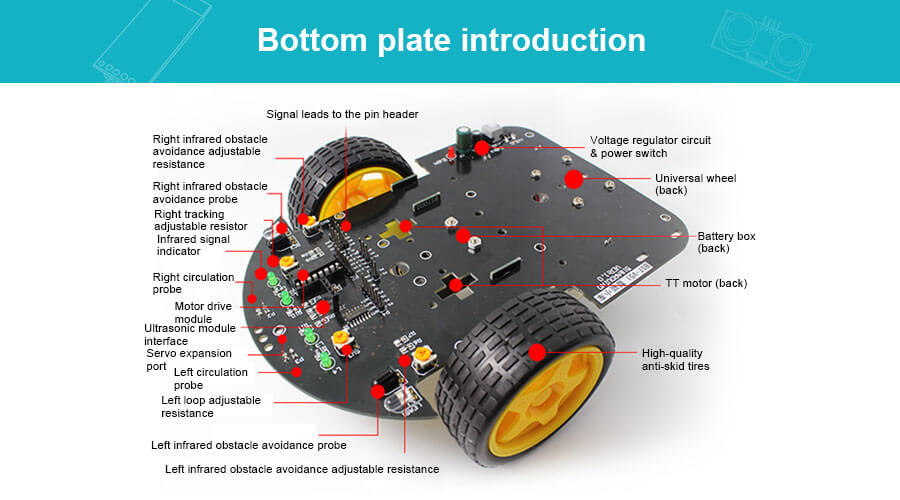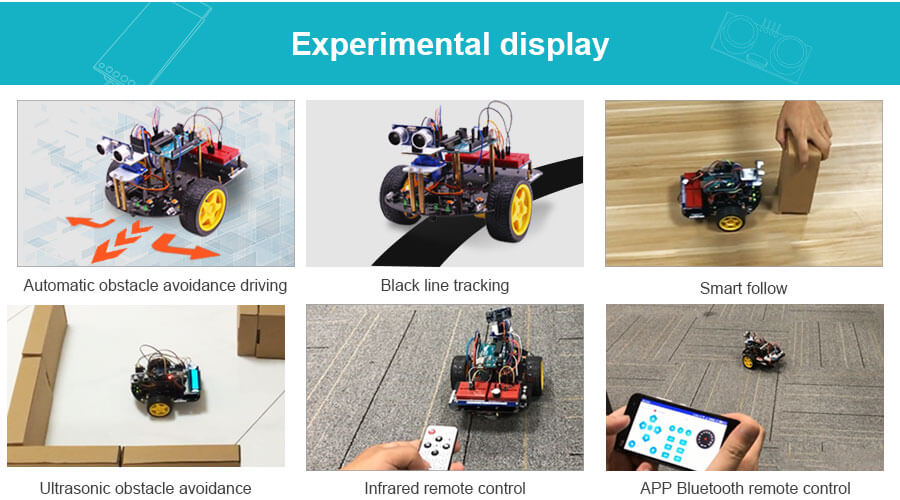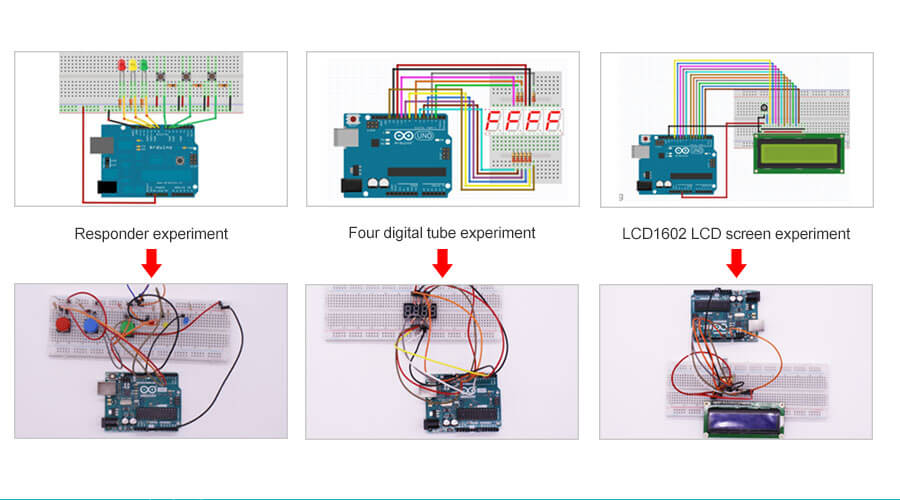 Detail
Package list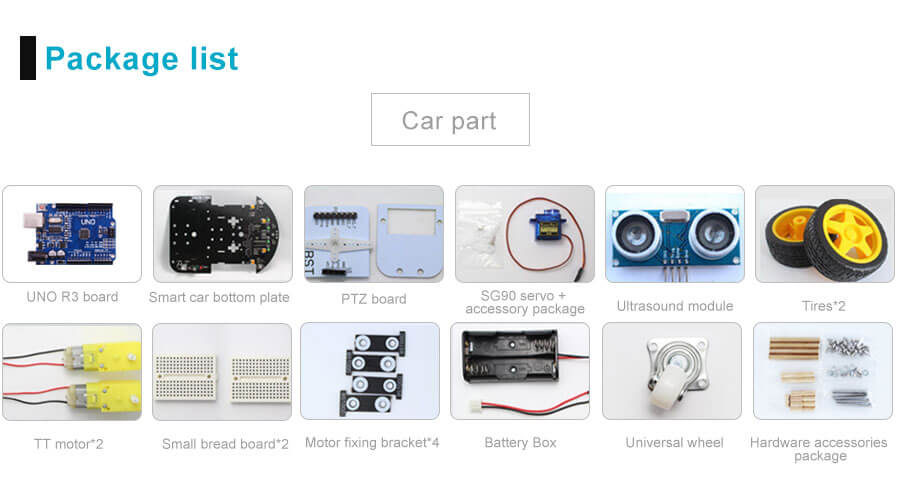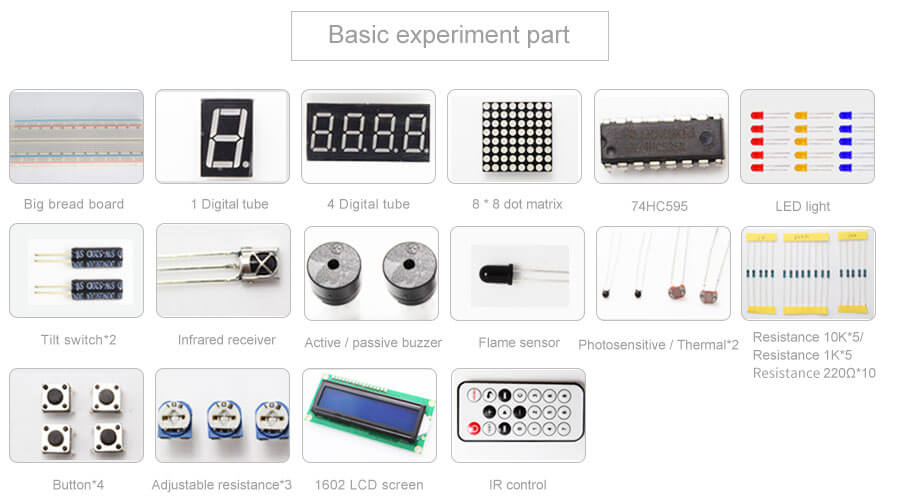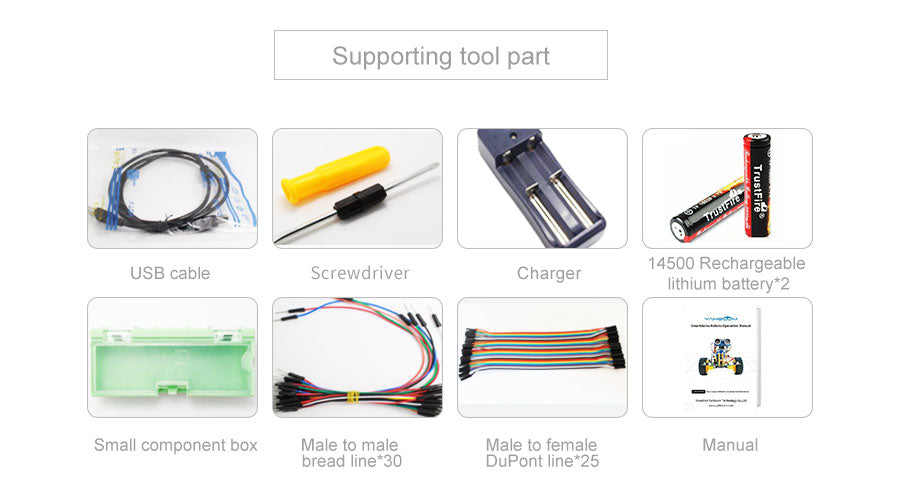 Documents
Great Product and collection of components.
Product parts were sealed and packaged for each component, and product management was secure. The first thing I felt when I assembled the kit was that the parts were made solid (the plastic base is thick, the components are screwed, connector wiring, etc.). Next was the operation check, but the procedure manual and the AP software were included in the link, and the method was to take steps to check in order of the lesson number. From the basic operation check to the operation check of each component, it could be completed without any problems if the instructions were executed in order of the numbers. it is possible to improve the behavior of the components to your preferred specifications, so I am looking forward to it.