Raspberry Pi Zero/Zero W board
Description
The Raspberry Pi Zero development board possess the advantages of small size, lower power consumption and complete functions. On board SD card slot and Mini HDMI interface can be used to connect the display and camera. It supports multiple operating systems, we can use it as the core to build some smart cars or robots. We will also provide a lot of development board and related accessories (display screen, camera) tutorials.
Features
BCM2853 chip (1GHz)
On board WIFI and Bluetooth (only ZERO W and ZERO WH )
Smaller size, low power consumption, complete functions
Can be used to various electronic projects.
Package list
 Separate board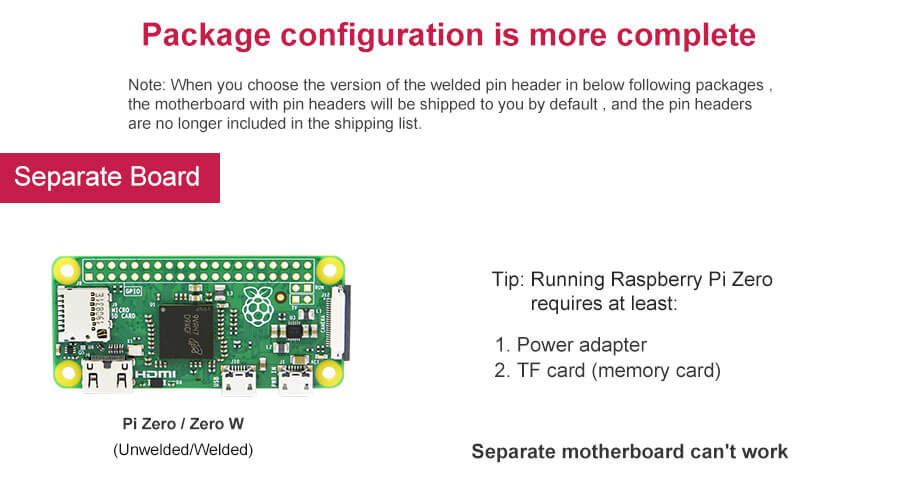 Basic Package Without TF Card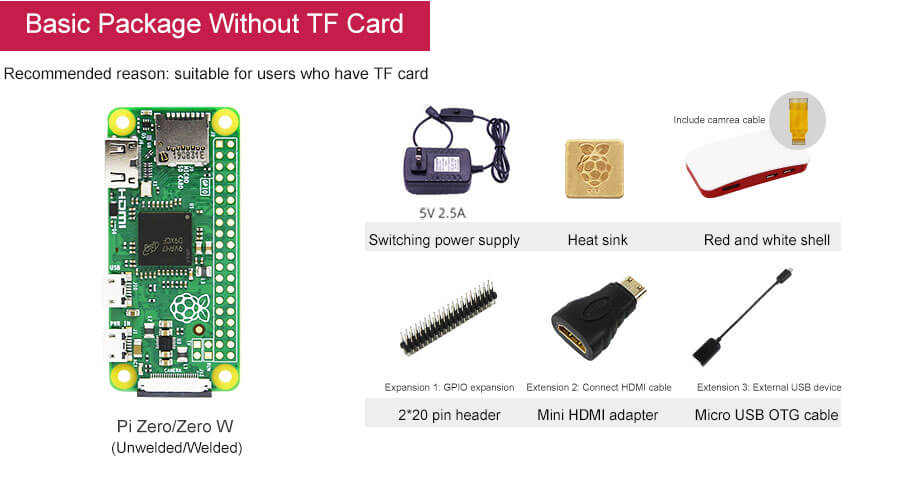 Basic Package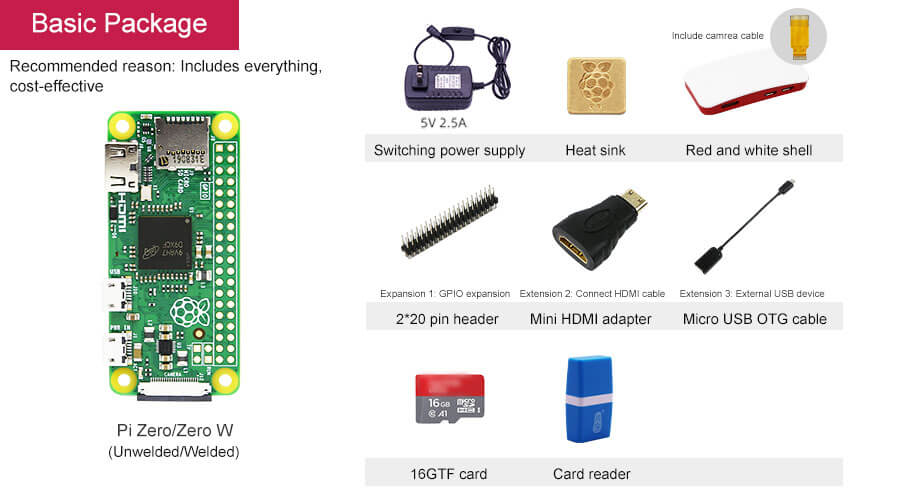 Luxurious Basic Package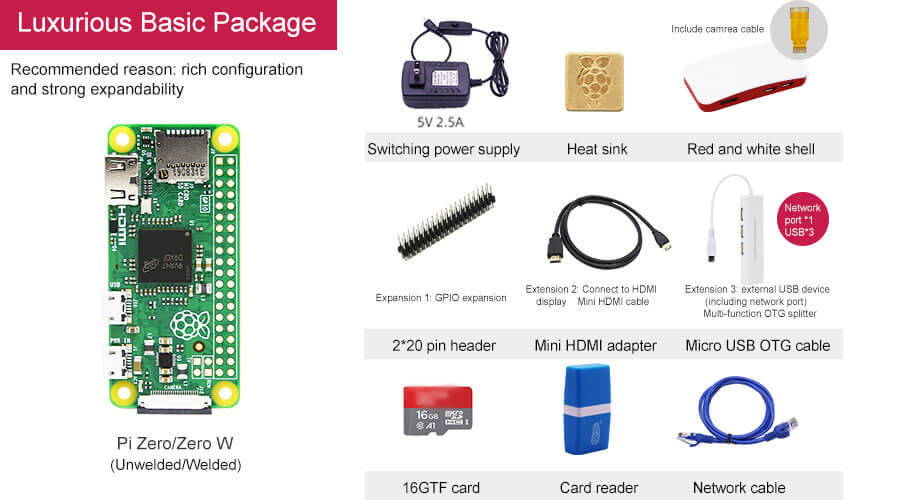 3.5 Inch Display Package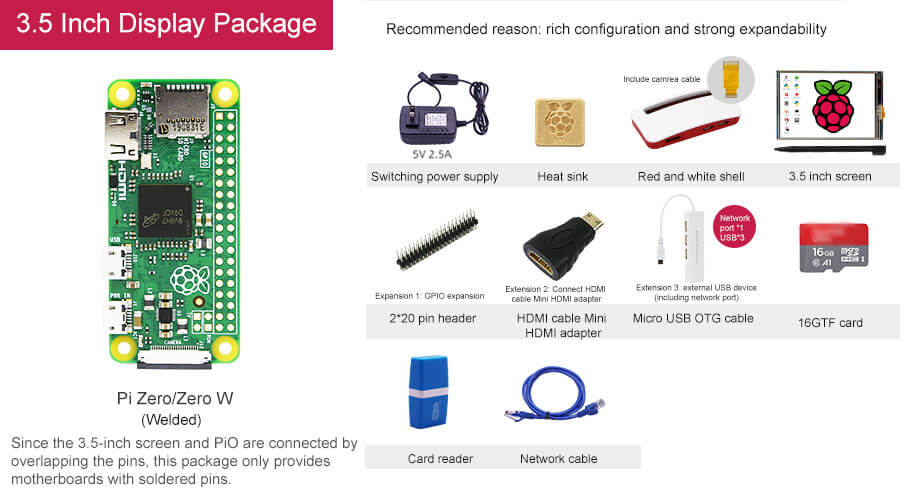 Camera Package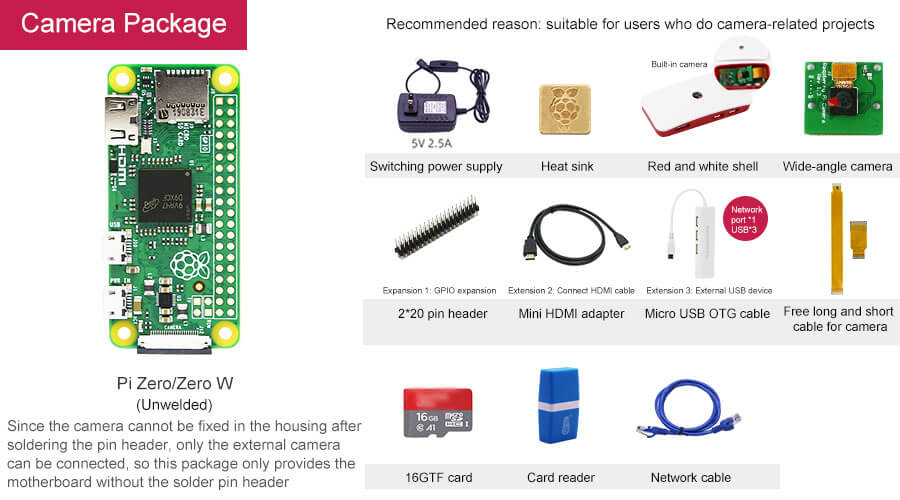 ReSpeaker 2- Mics Pi HAT Package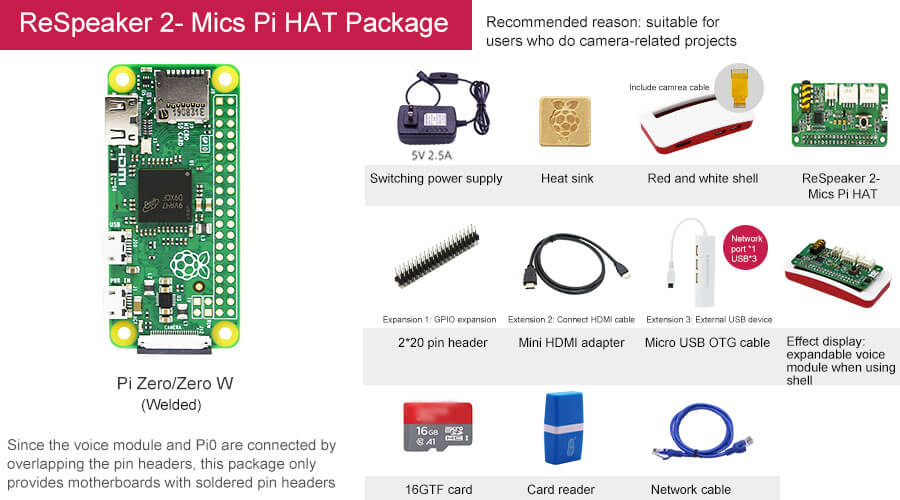 Tutorial