Raspberry Pi ZERO Micro-USB Extender
Description
This Micro-USB adapter is compatible with the Raspberry Pi Zero/Zero W/Zero WH /Jetson TX2 development board. There are two models for choice.
Black Micro-USB OTG cable
The length is suitable, the volume is compact, convenient to carry. One end of it is a Micro USB connector that can be inserted into the Raspberry Pi Zero series board, and the other end is a conventional USB port, which supports insert U disk, card reader, mouse, keyboard and other devices.
White Micro-USB HUB cable
This is a 2-in-1 adapter for external network card and USB expansion. It integrates a wired network card, with three USB2.0 interfaces, and each interface power supply up to 500mA. 3-port be driven simultaneously, stable connection, can assist Raspberry Pi Zero board to connect multiple USB devices.
Features
Applicable to Raspberry Pi Zero series and Jetson TX2 development board.
No need to drive, plug and play.
Effectively made up for the lack of USB interface in Zero board.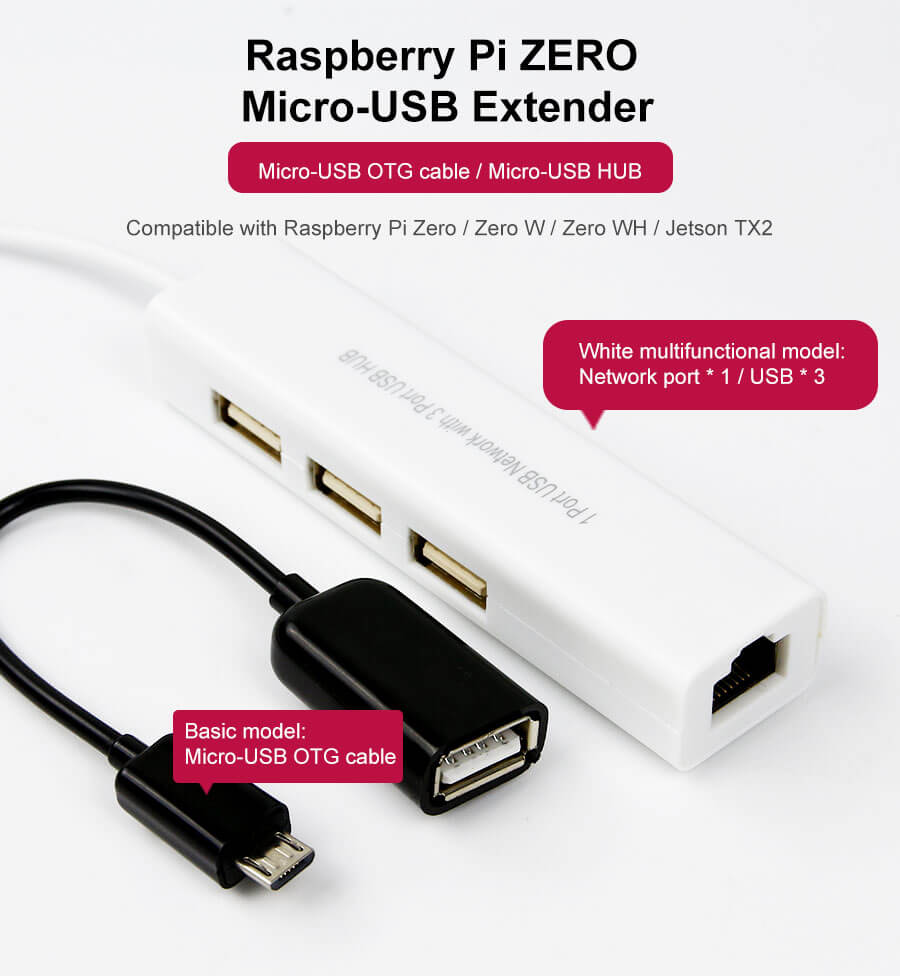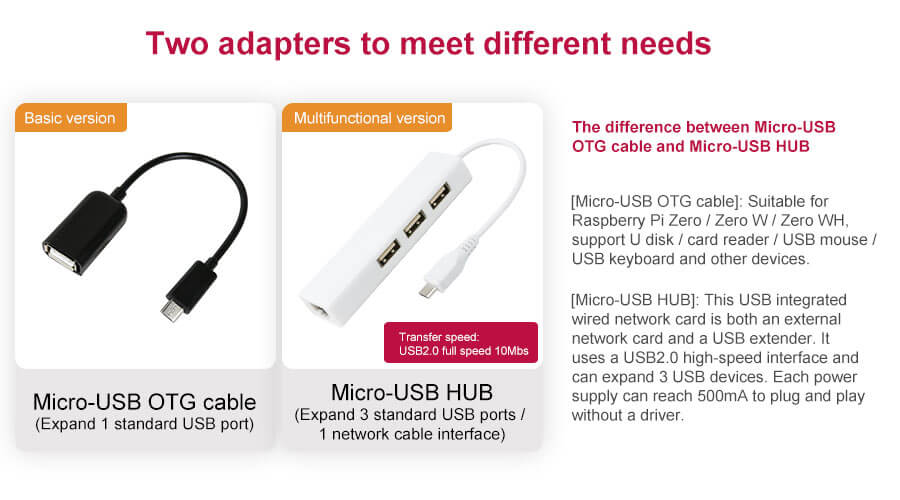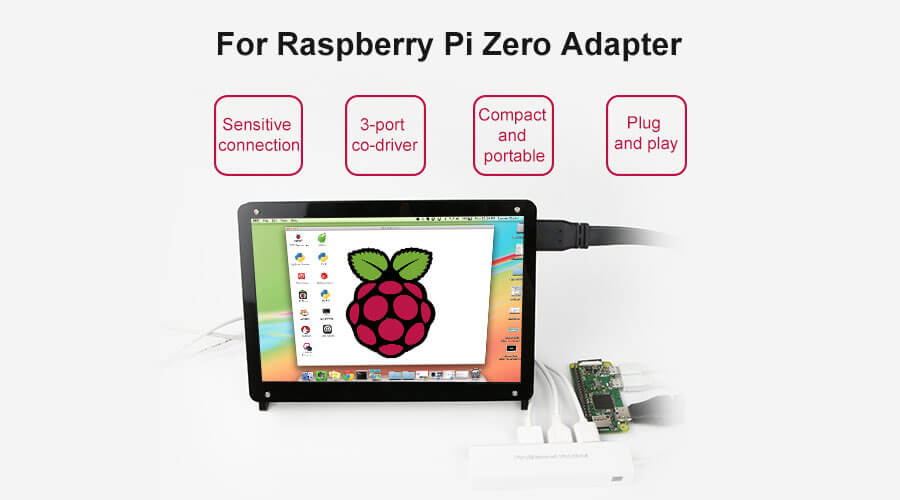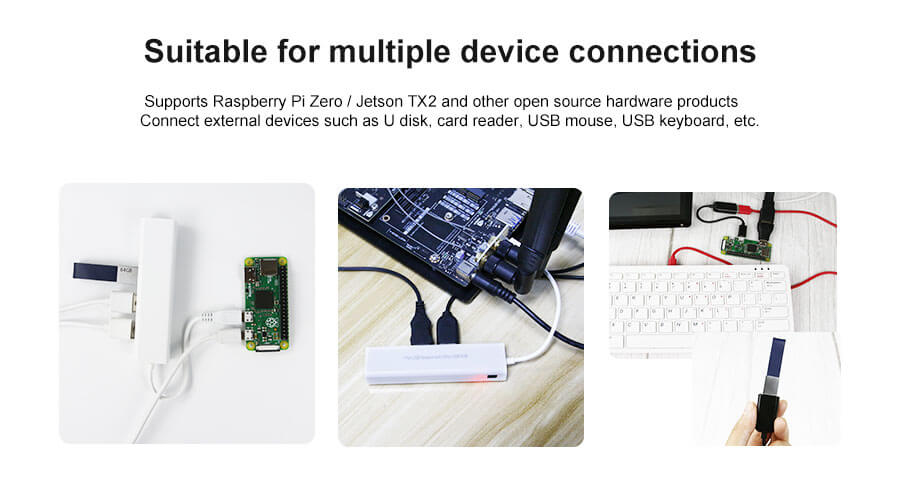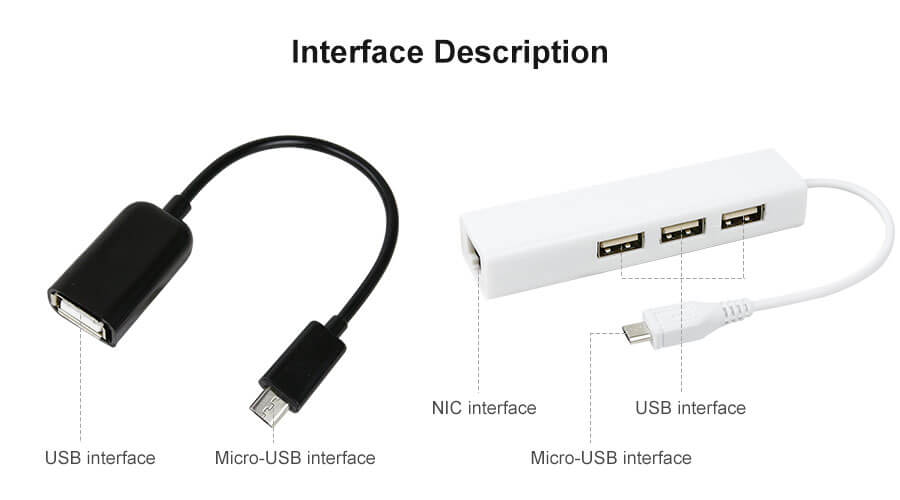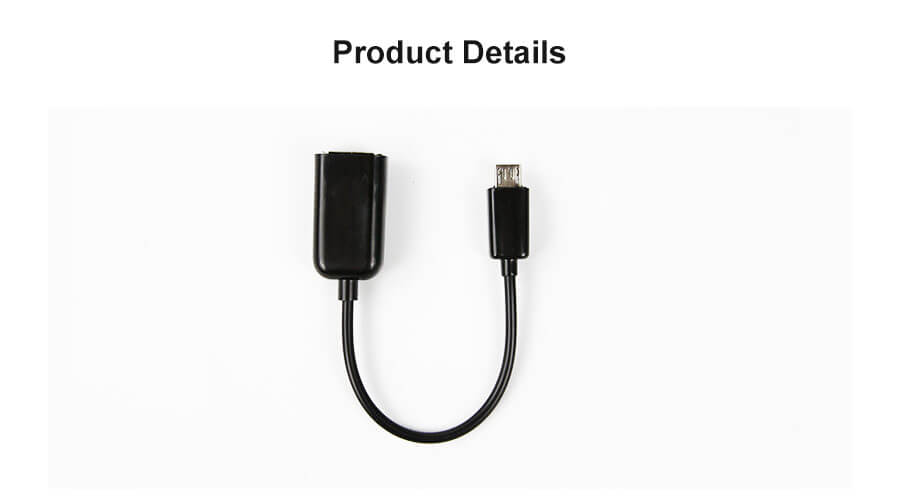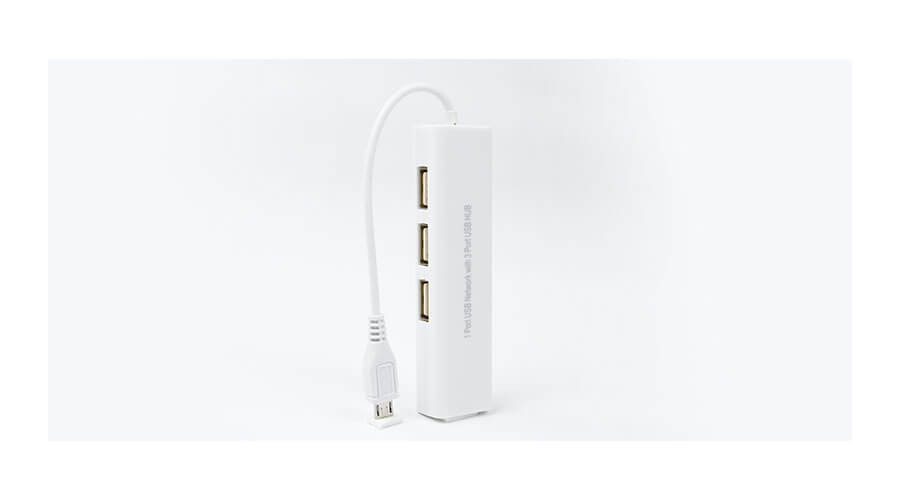 Detail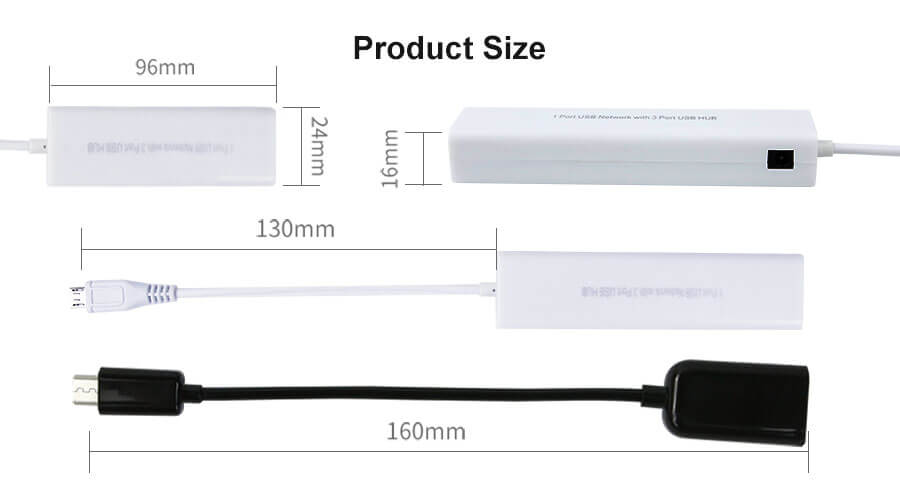 Package list
Micro-USB OTG cable
Black Micro-USB OTG cable *1
Micro-USB HUB
White Micro-USB HUB cable *1