Yahboom 20KG/25KG Metal Digital Servo with larger torque
Description
This digital servo is made of all-metal gears inside and a green oxide metal shell, with a 30cm cable. Not only the appearance is exquisite, but also strong and durable. Compared with ordinary servos on the market, this servo possess high-accuracy, better linearity and faster response speed. What's more, it comes with large torque(20kg.cm/25kg.cm). In normally working conditions, noise is low, stability is high, and the controllable angle range is 0~180°. It can be compatible with Arduino, Raspberry Pi and other controllers to create robotic arms, bionic robots, smart cars, etc.
Features
High-quality metal gear + unique green aluminum alloy middle shell.
Larger torque, higher precision, lower noise and better stability.
Standard 0~180°rotation, 30cm connection cable.
Compatible with various MCU to create creative works.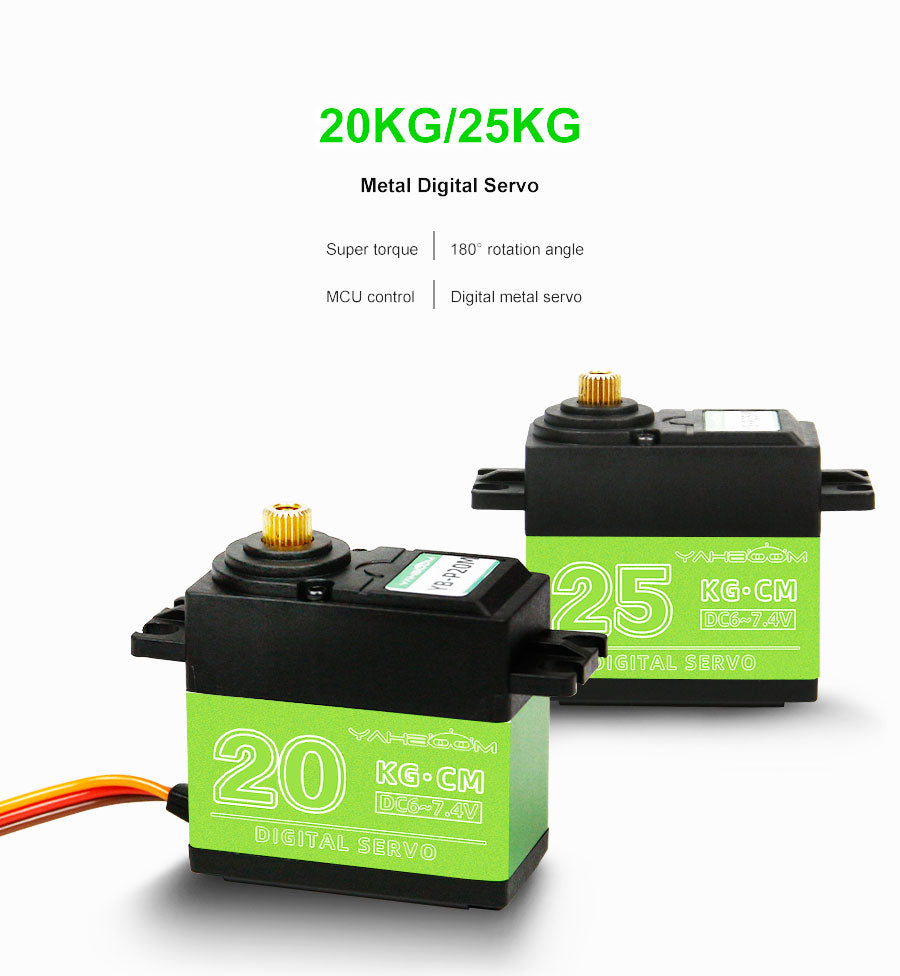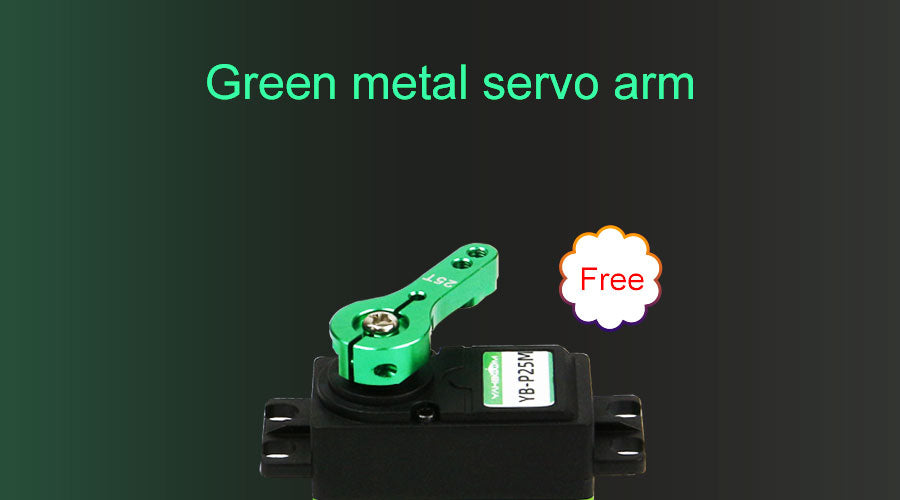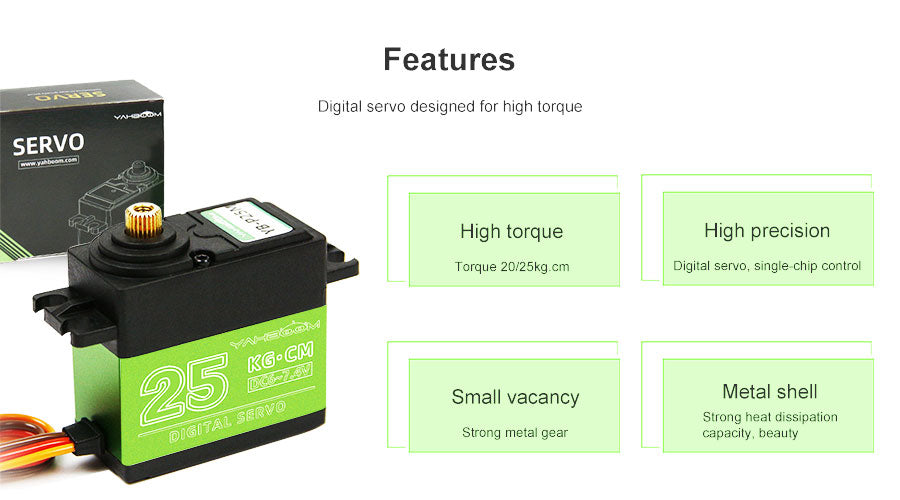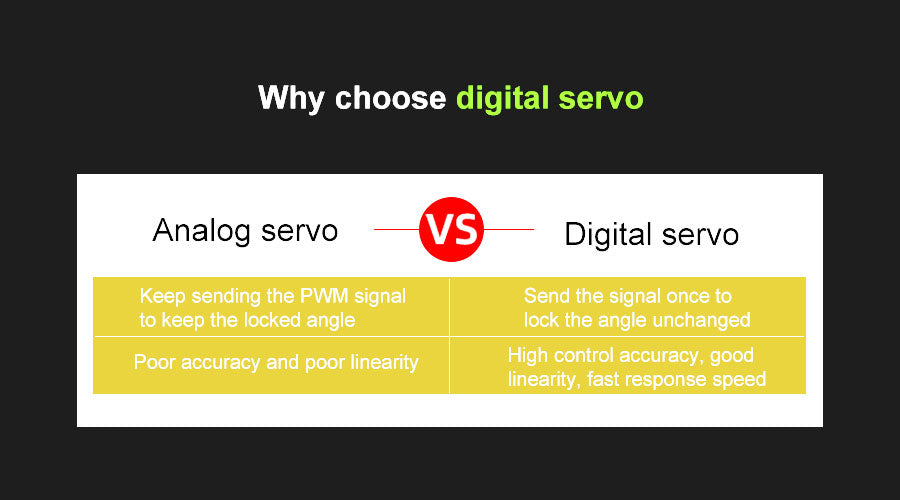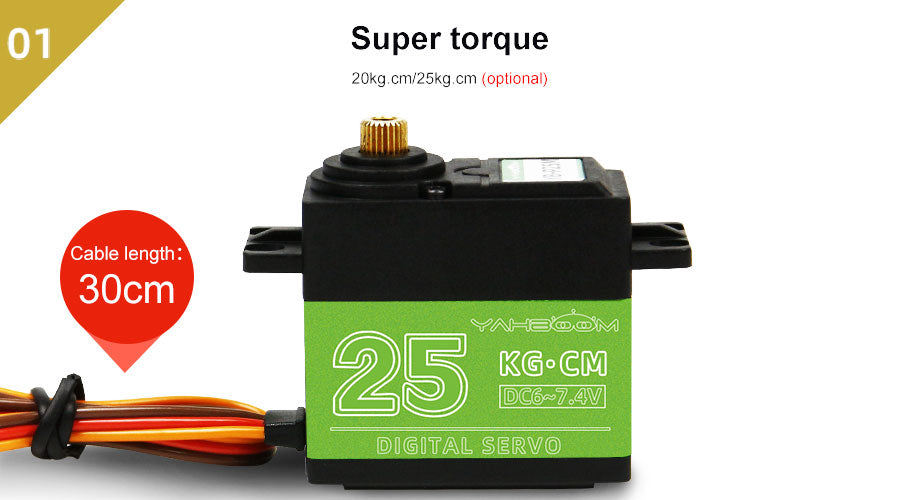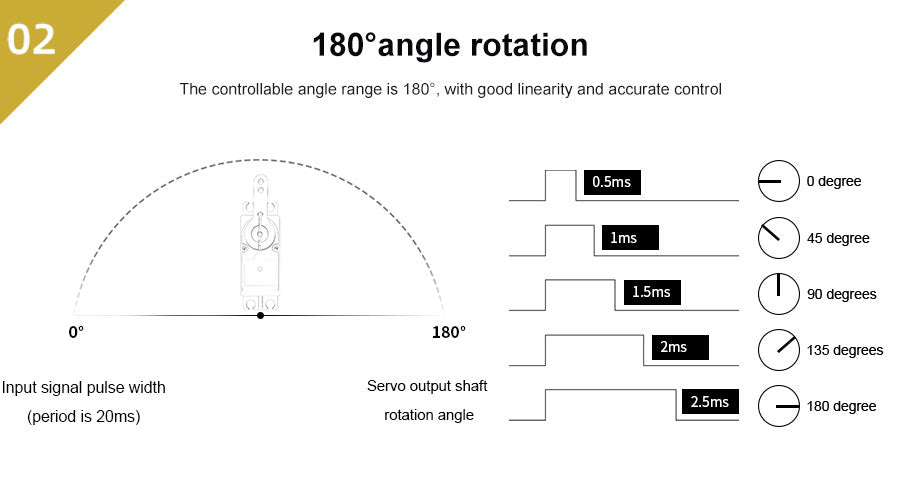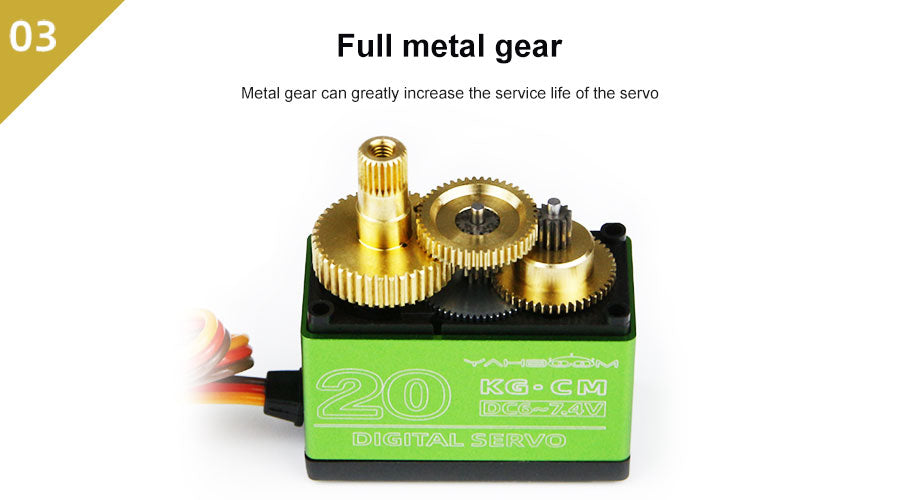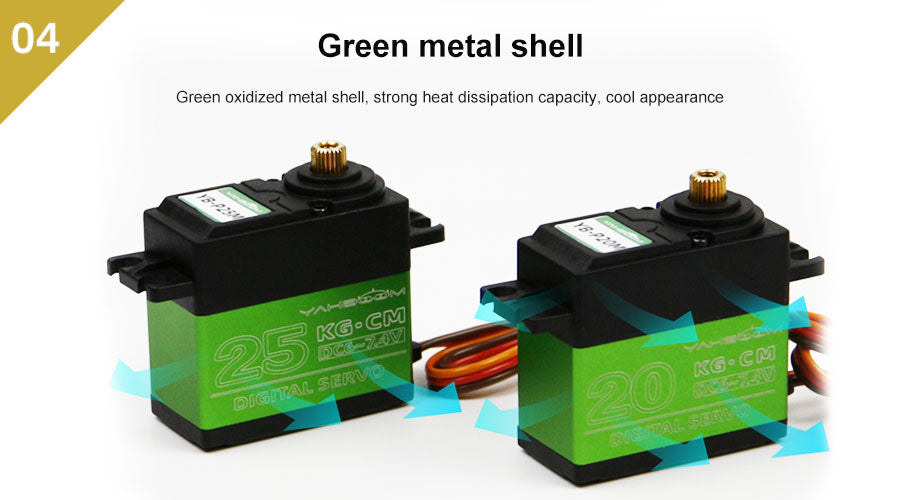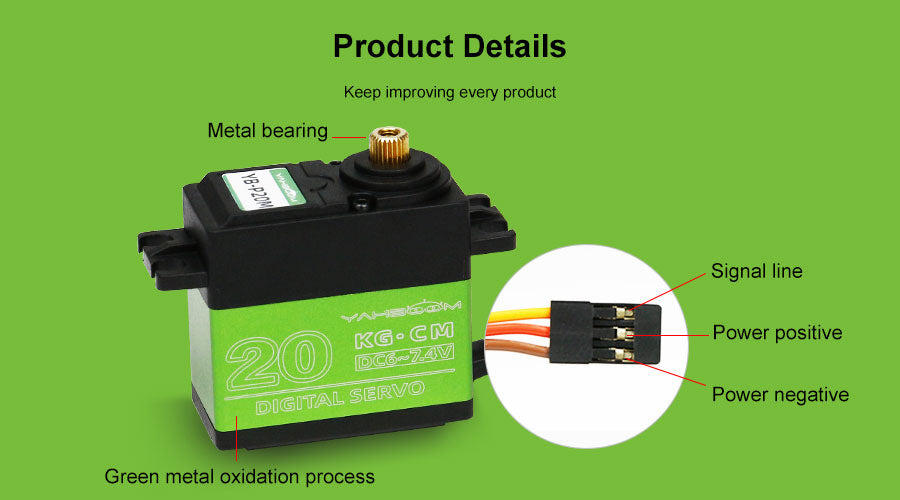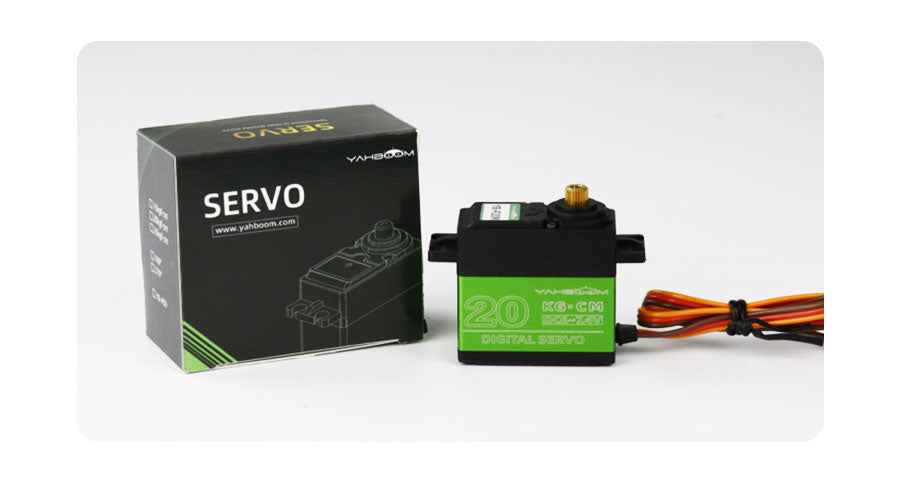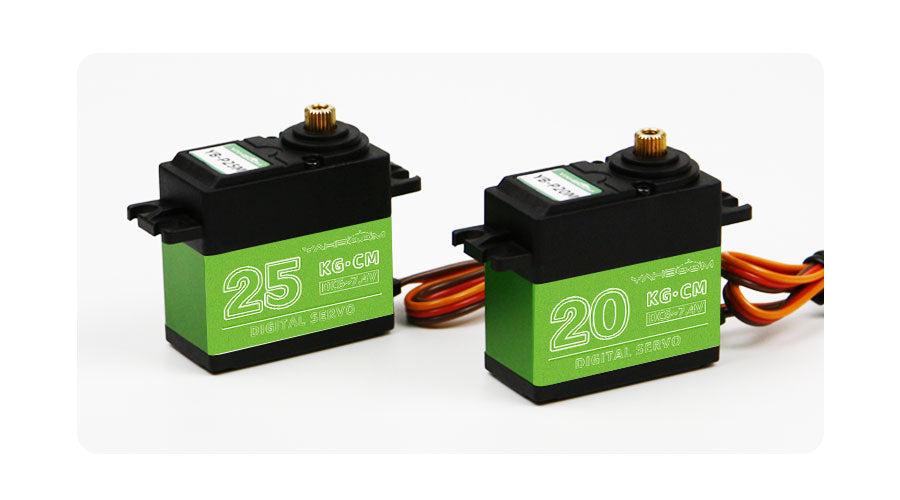 Detail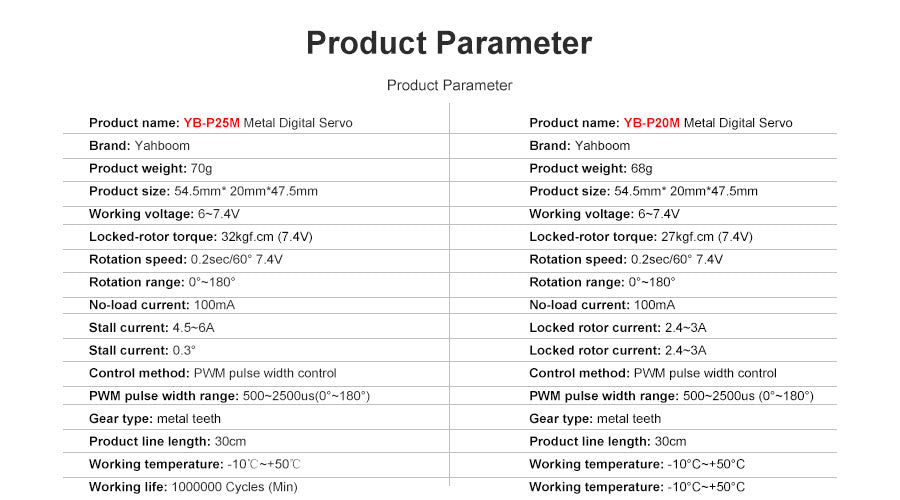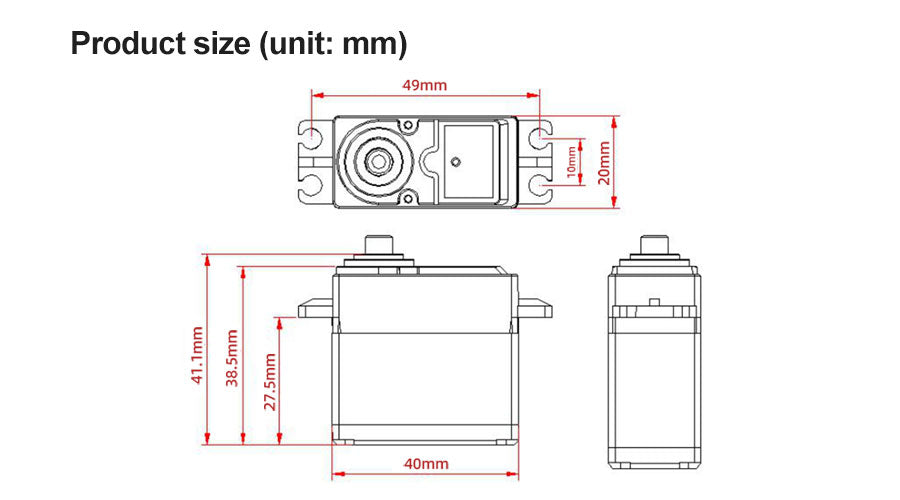 Package list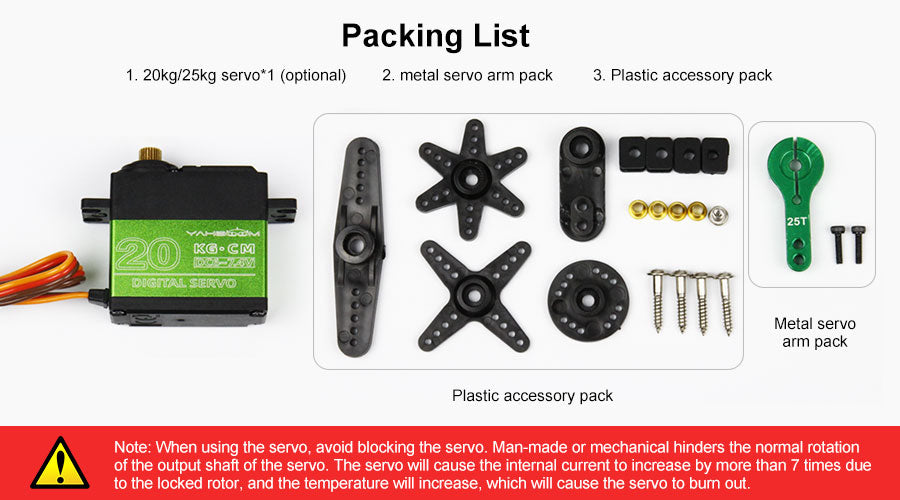 just purchased a 25KG Digital Servo YB-P25M from amazon. I unplugged my working servo and replaced it with the Yahboom model, it does not operate, it just clicks. Need help, do you know what is wrong?

Hello, 
Thanks for your question.
Could you contact us by E-mail, support@yahboom.com
Our technical support will help you solve it ASAP.
Perfect Item!
Works better than i could have thought. definitely will be getting another for my next build.