Yahboom HelloBot micro:bit STEM smart robot car compatible with Micro:bit V2/1.5 board
This is a mobile programming robot platform based on BBC original Micro:bit development board. We have designed three different shapes for this robot: basic model, clip model, and lift model. The Hellobot programmable robot is designed for teenagers over 10 years old. It is easy to install with a screwdriver. The whole vehicle adopts the design of the reverse connection socket, and the custom cable and the network cable port to ensure connection is simple and safe.

Yahboom intelligent dedicated micro:bit building block function library is provided, matching the various functions of this smart car. You could use it by dragging the building block directly. It is not necessary to edit the building block content and easy to program. From the entry level graphical coding to Python, it can meet the study needs for learners in different levels.

The Hellobot programming robot is equipped with micro:bit. Micro:bit come with wireless networking function, we use this to allow multiple robots to network one-click to complete the synchronized action, and multiple robots can also be controlled by Bluetooth APP by Android mobile. When the mobile APP is close to the car, the Bluetooth is automatically connected, and the APP can be used to control the car to complete various fun and interesting gameplay.

In addition, this robot is expandability, we provide two kinds of expansion package, Clip pack and Lift pack. Coupled with your creativity, you can easily create a multi-functional smart robot.
Feature
Simple installation, unique shape
Innovative networking gameplay.
Multiple functions: arm touch, tracking, ultrasonic obstacle avoidance, following, light discoloration, singing, etc.
Controlled by IR remote control, and APP remote control by Android mobile.
Support graphical programming and Python programming, and we will provide related tutorials as a reference.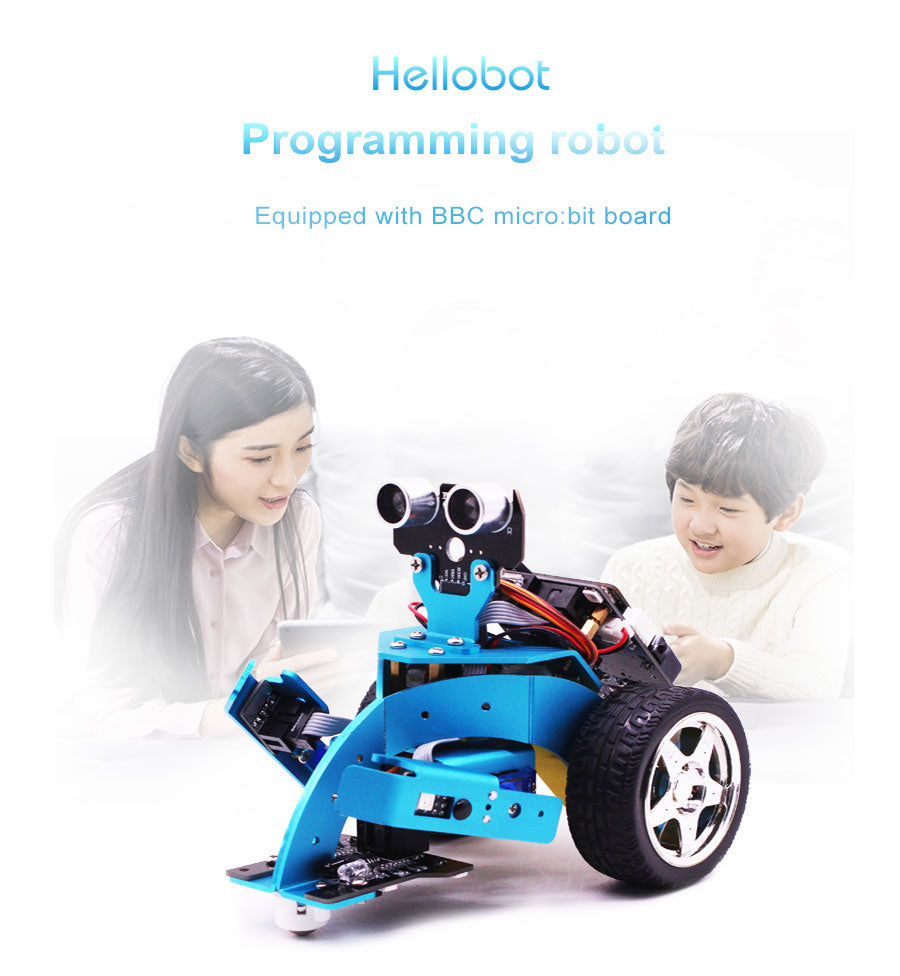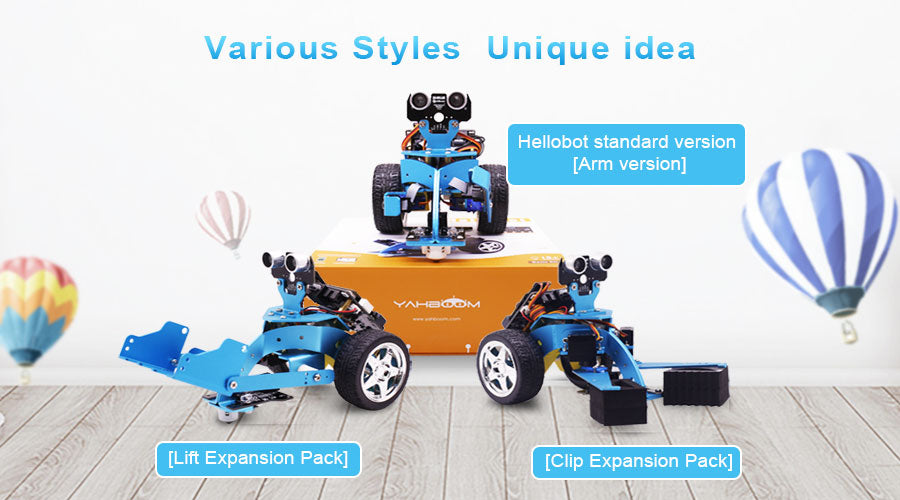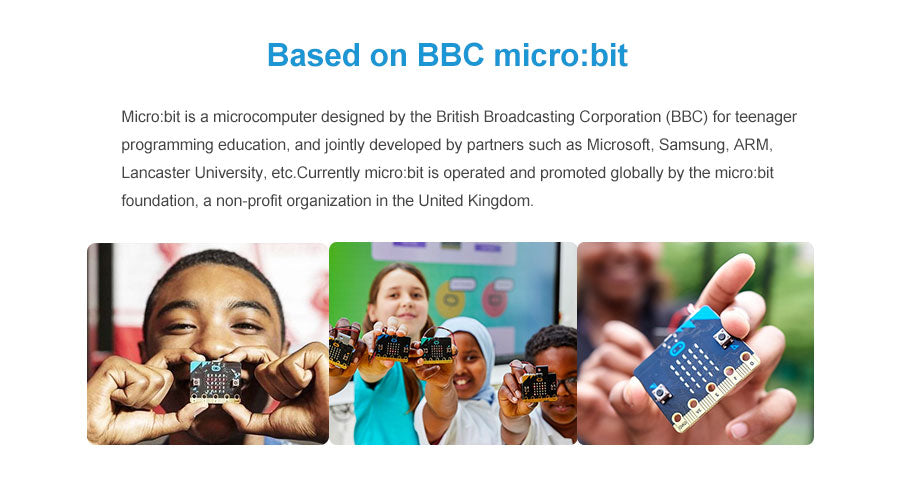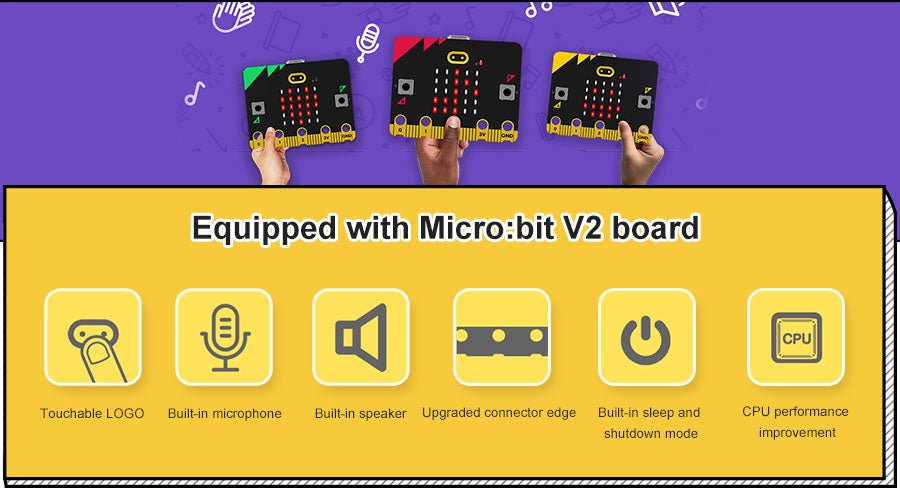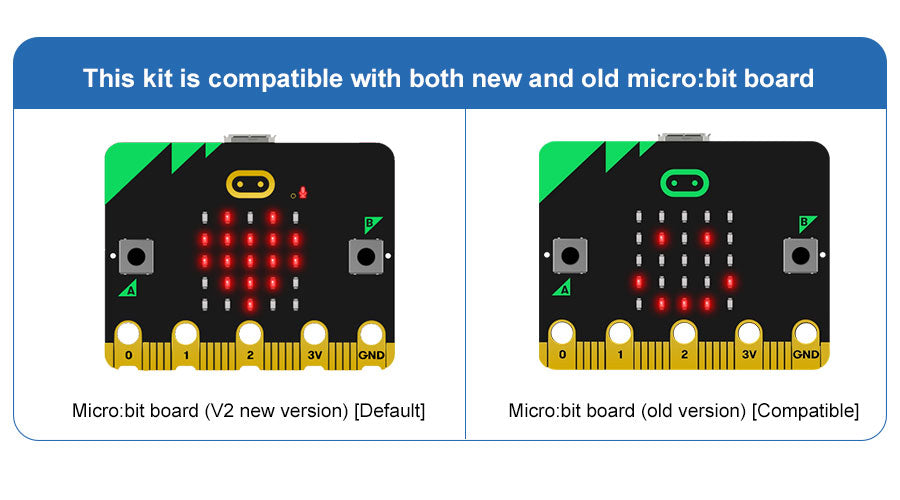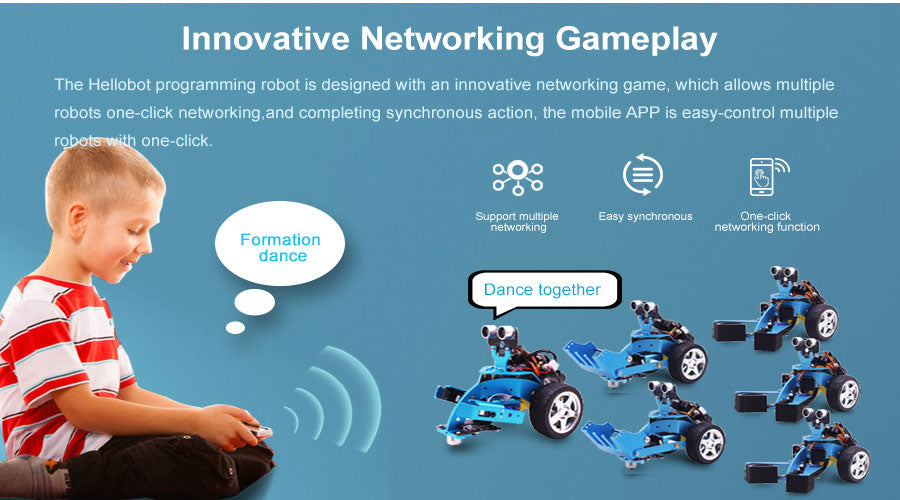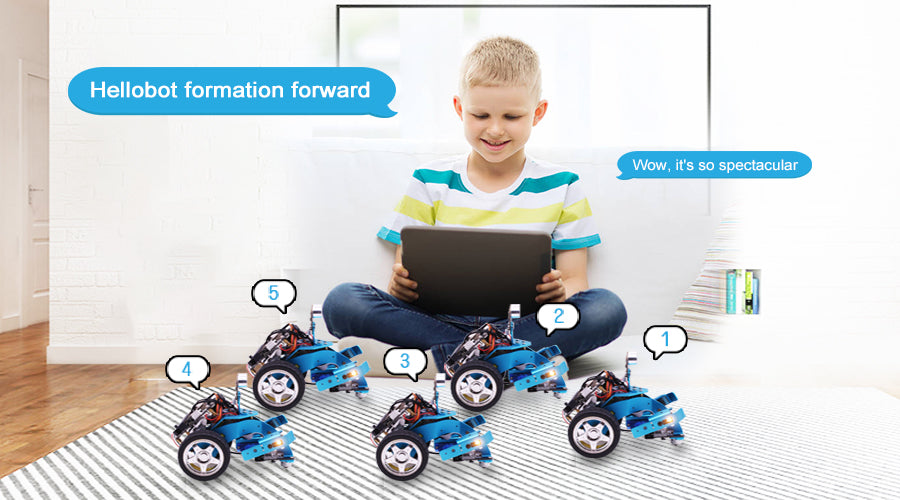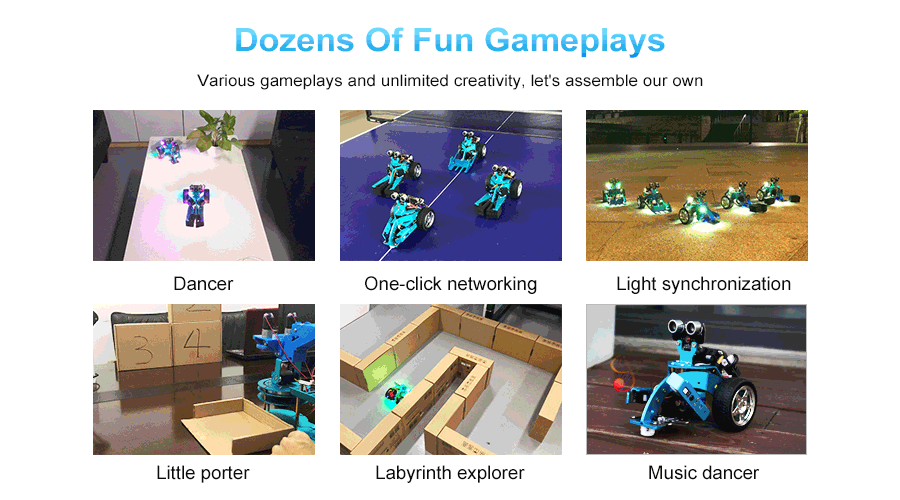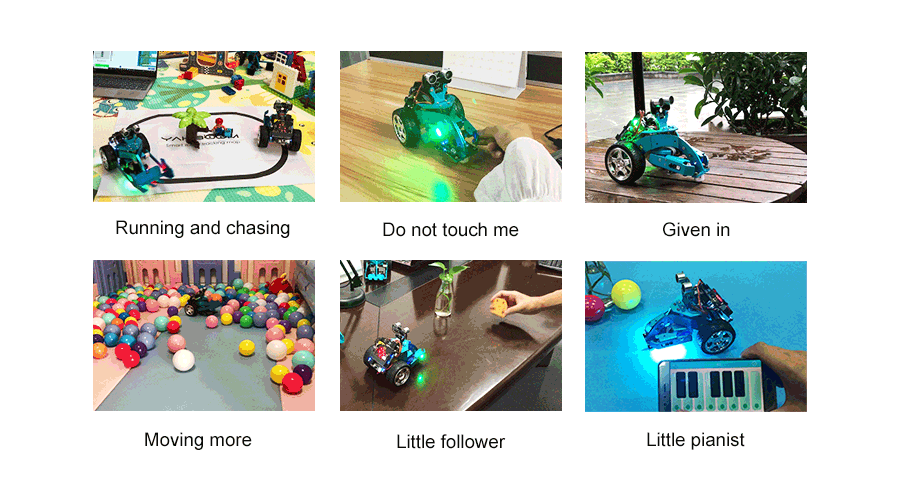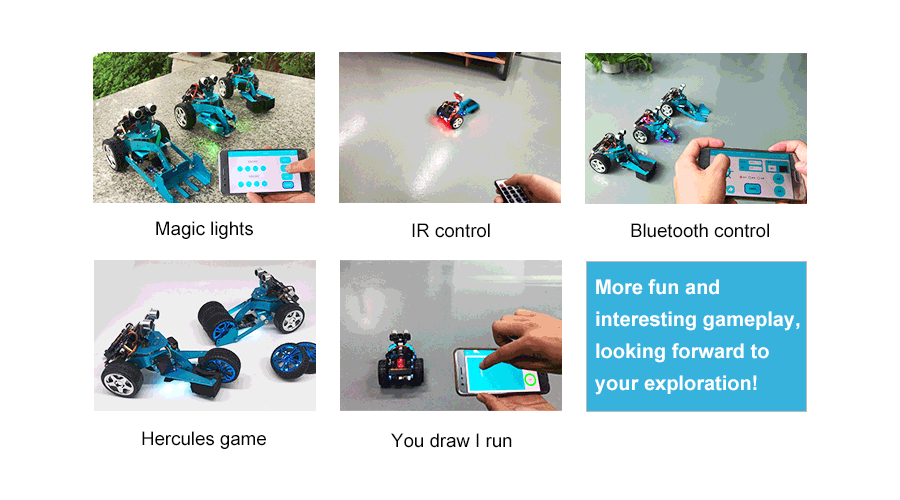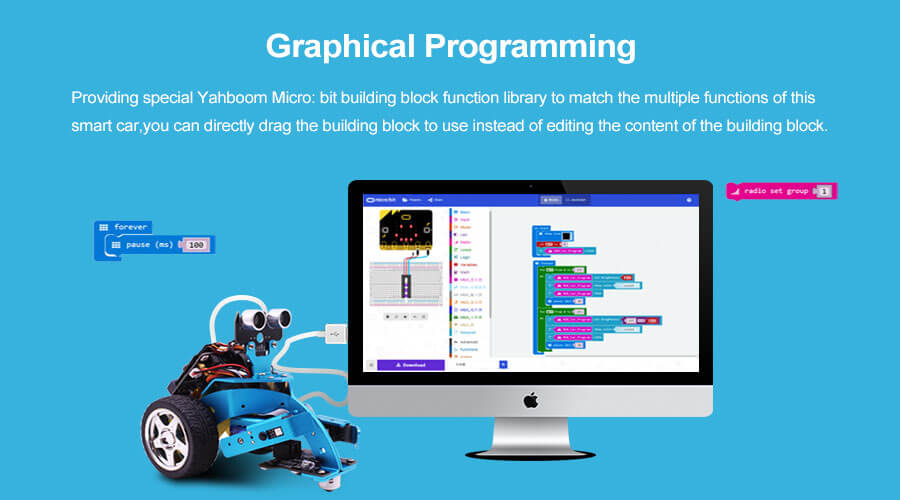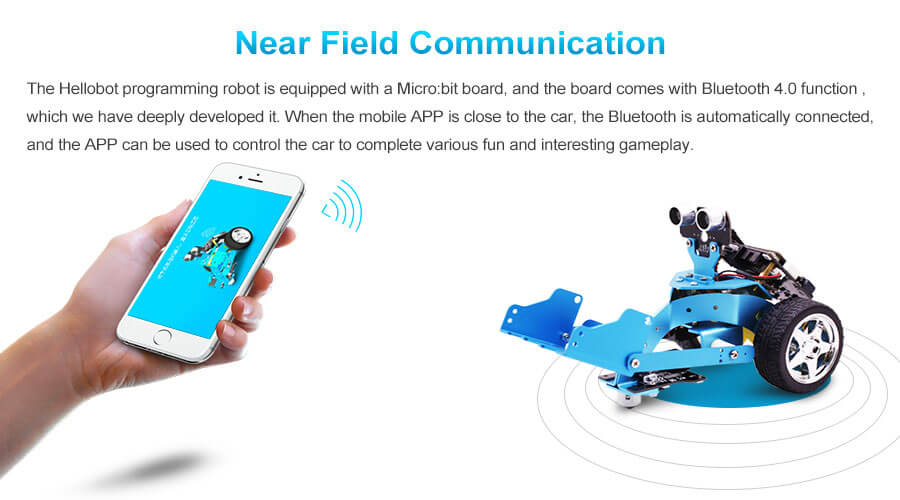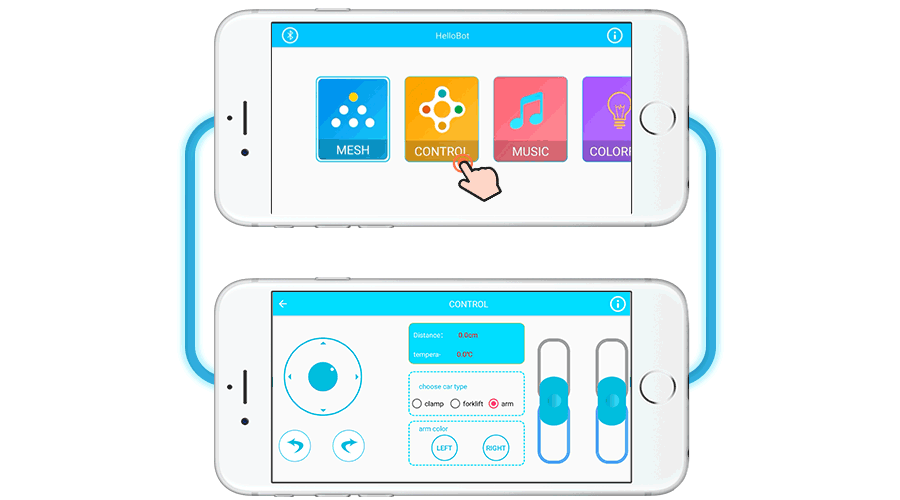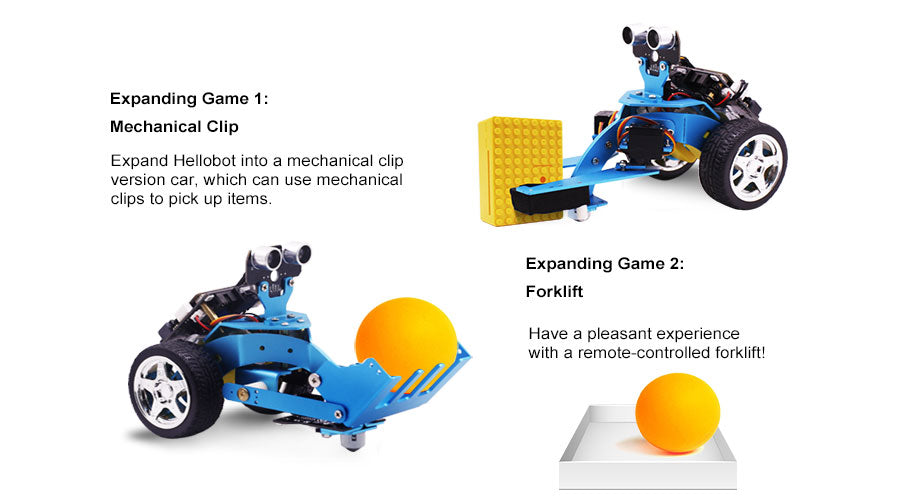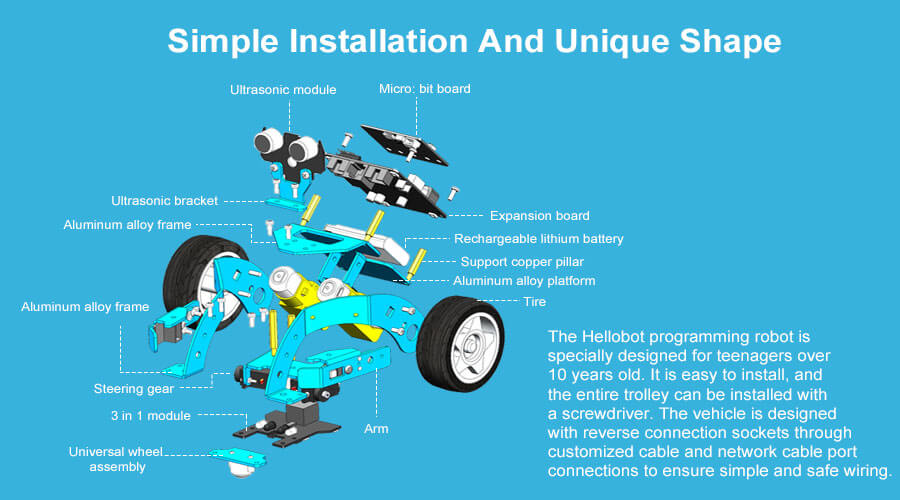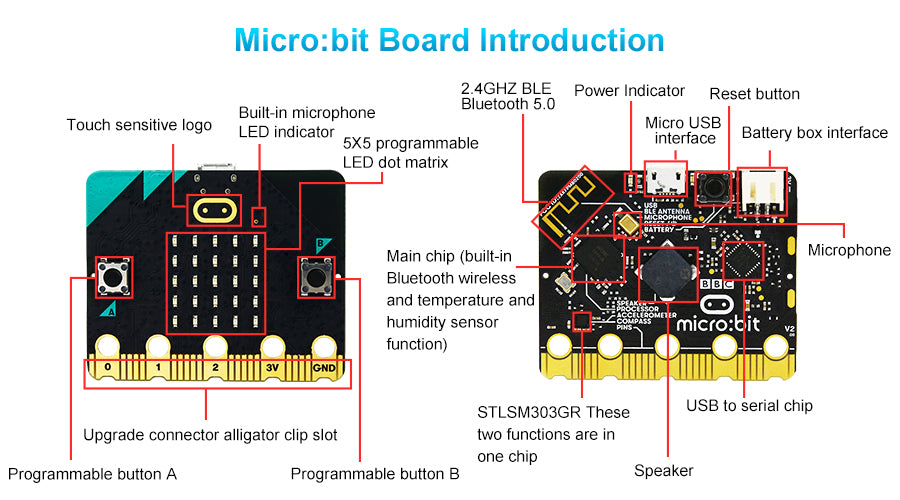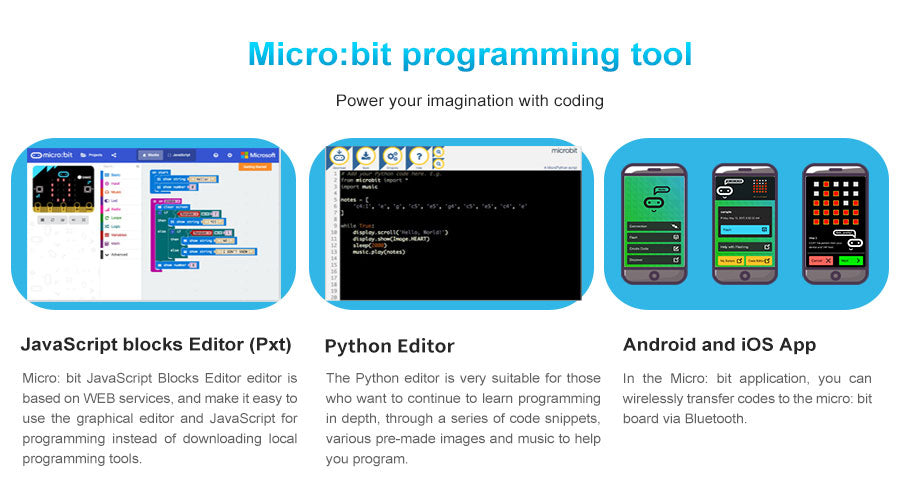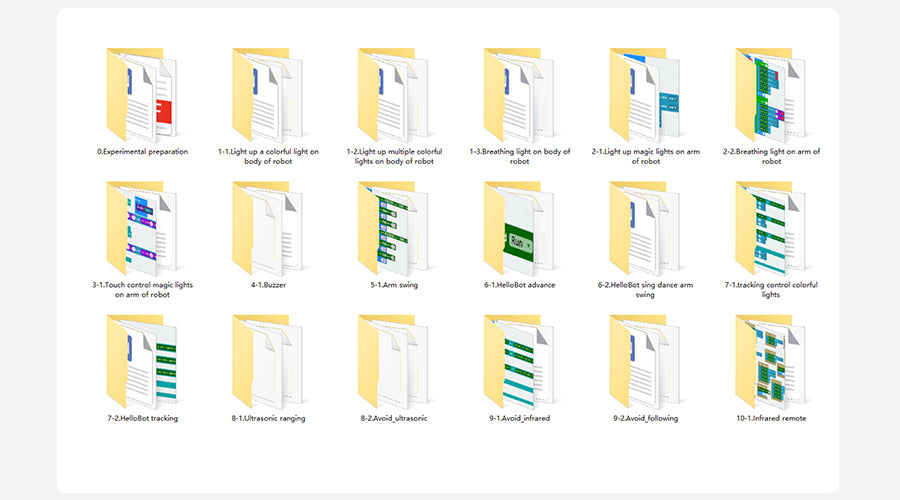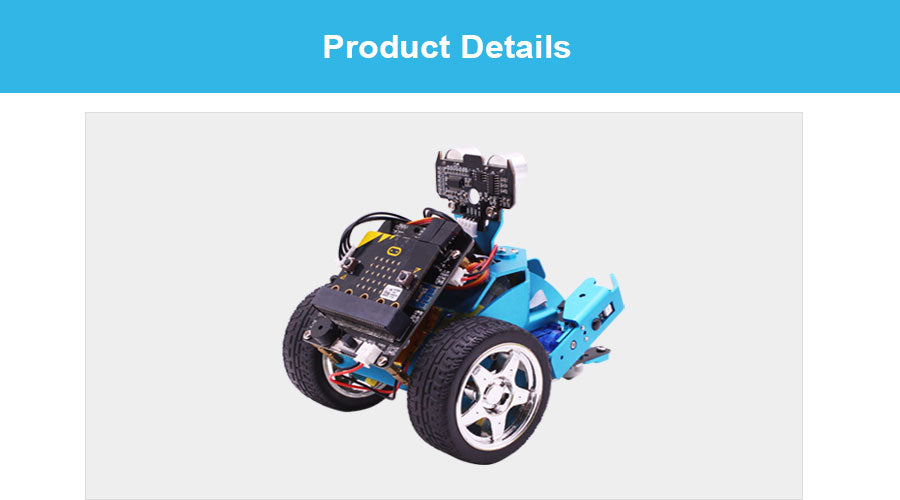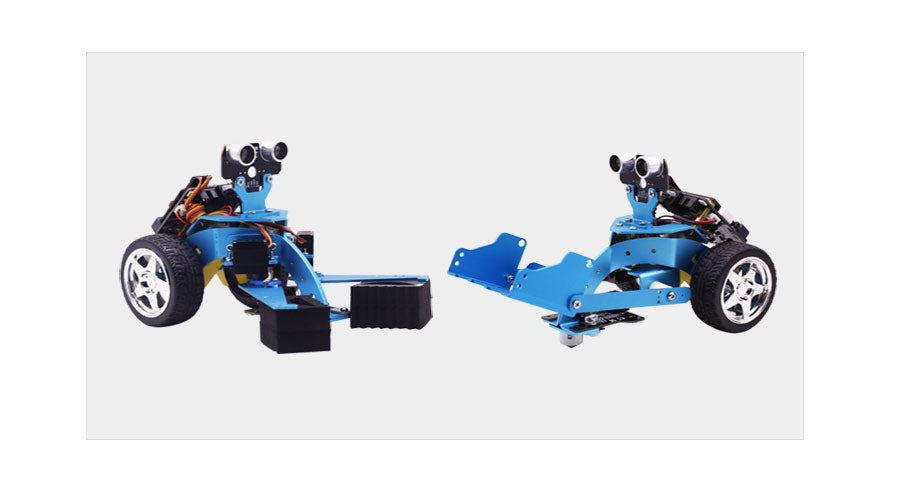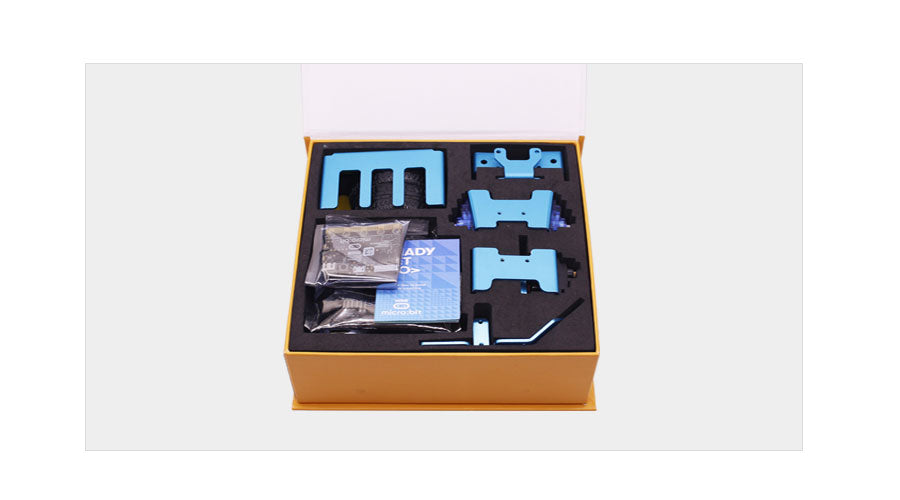 Detail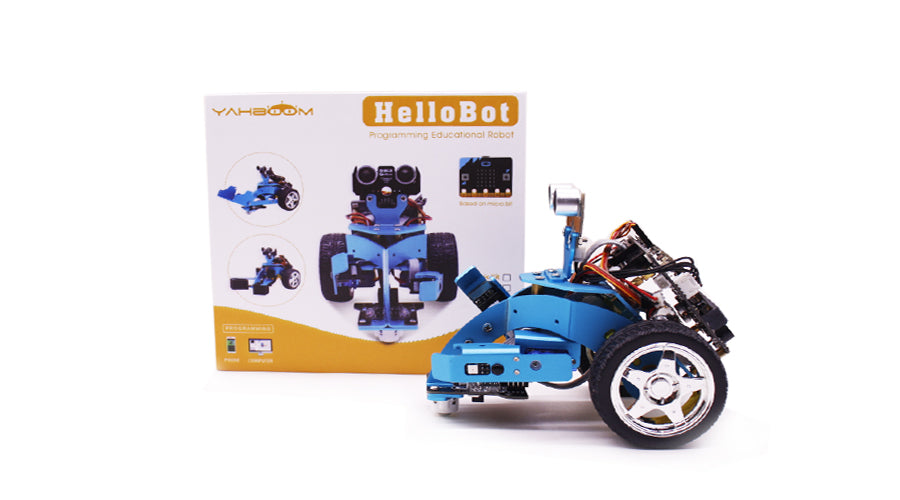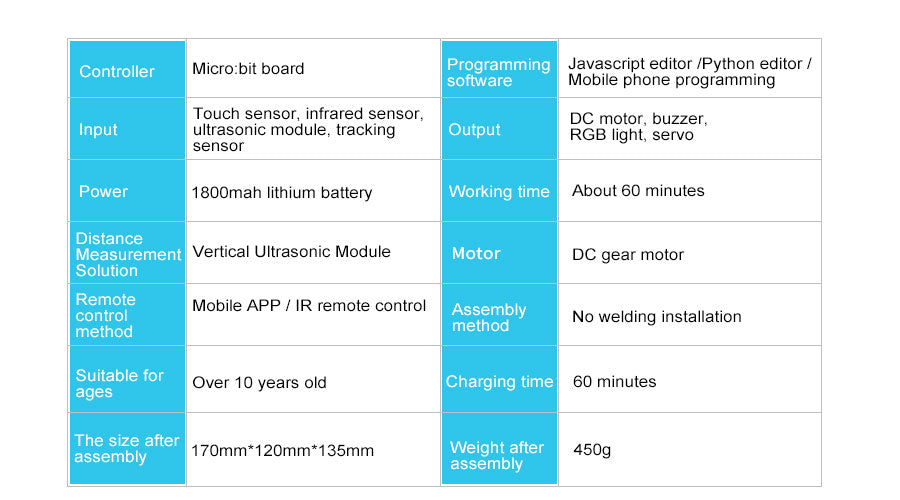 Package list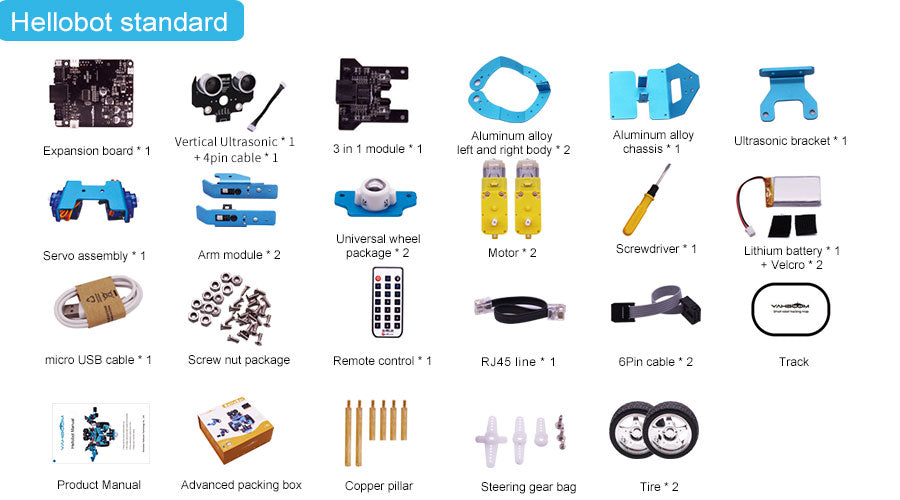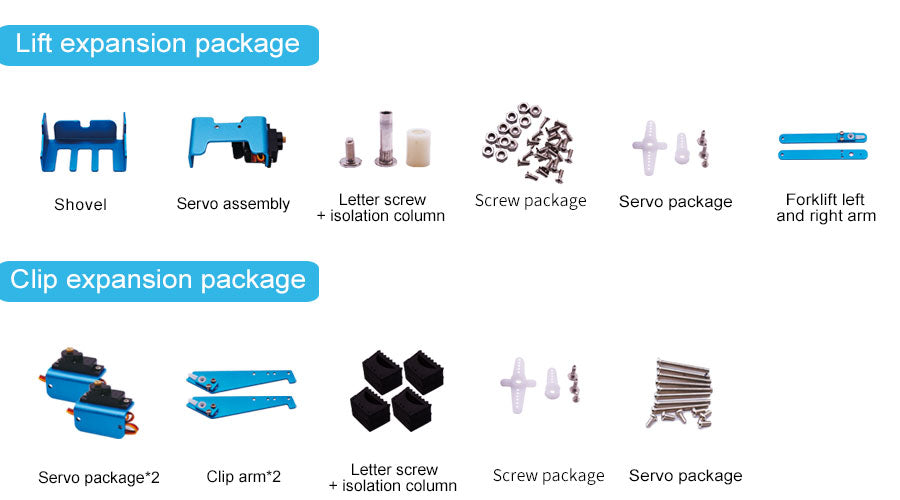 If you choose Hellobot with Micro:bit V2, below are included.
Documents
How many of these robots are you exporting directly to Colombia?

Hello Ivan Escobar,
Thanks for your question.
We can send all products on our website to Colombia by DHL. It will take 5~7 days to arrive destination.
EXCELLENT HELLOBOT
The blue aluminum alloy shape attracts many students.
We purchased 20 sets for programming classes, and Yahboom also gave us some beautiful Micro:bit silicone cases, which surprised us.
All the Hellobot car move at the same time, which is great.
Well made, fun, and durable
If you want to get started in DIY robotics/automation, this is a good choice. The manufacturer went to great lengths to make things easy to use for beginners. You can build the 10 robots, and, using the app, they are easy to control. Once you feel more comfortable with the HW, you can look at programming the controller directly.
All-in-all, this is a quality kit, and I am glad I bought it.
Micro:bit Hellobot car
I bought three styles, looks awesome when put together.
Networking function is cool
I bought this car as a gift for my son in the last Christmas.
He likes it very much. It has been a long time since, and he is still using this car. The quality is very well.
I plan to buy the Yahboom 16-in-1 Ji block kit for my son again next week. The 8-year-old boy is looking forward to it.