Yahboom Croco:kit sensor starter kit compatible with V1.5/ V2 board
Description
Croco:kit is a learning kit for STEAM education. It comes with a BBC micro:bit board, includes 13 sensor modules, servo, motor and fan, and the diamond expansion board with touch chip. They can be easily connected to each other by alligator clips.
Using MakeCode graphical programming, not only can learn programming, but also help children to complete a variety of brainstorming ideas, such as Fruit piano, Analog keyboard, Color sorter, Responder, Traffic lights, Vibration alarm, Pedometer, etc,. In addition, we will provide about 60 courses, which including wiring diagrams, PPTs, and reference codes. From the basic course: about BBC micro:bit, to advanced courses: learning some sensors, to the DIY course: Expand creativity. This allows users to experience the joy of Connection, Programming, and Creativity.
Feature
Connection, Programming, and Creativity 3 in 1.
Rich configuration, including 13 kinds of sensor modules, servo, motor and a small fan, enough alligator clips, building blocks pack and so on.
Using a simple alligator clip connection.
Multi-function diamond expansion board, onboard 24 alligator clip interface, 4 sets of 3.3v power supply and 2 sets of 5v power interface, and with touch chip to support touch control.
Equipped with BBC micro:bit to support MakeCode graphical programming for younger children.
A variety of creative games can be achieved: Fruit piano, Game keyboard, Remote control handle, DIY accordion, Color sorter, Watering reminder, and so on.
Amazingextendibilityand endless creativity.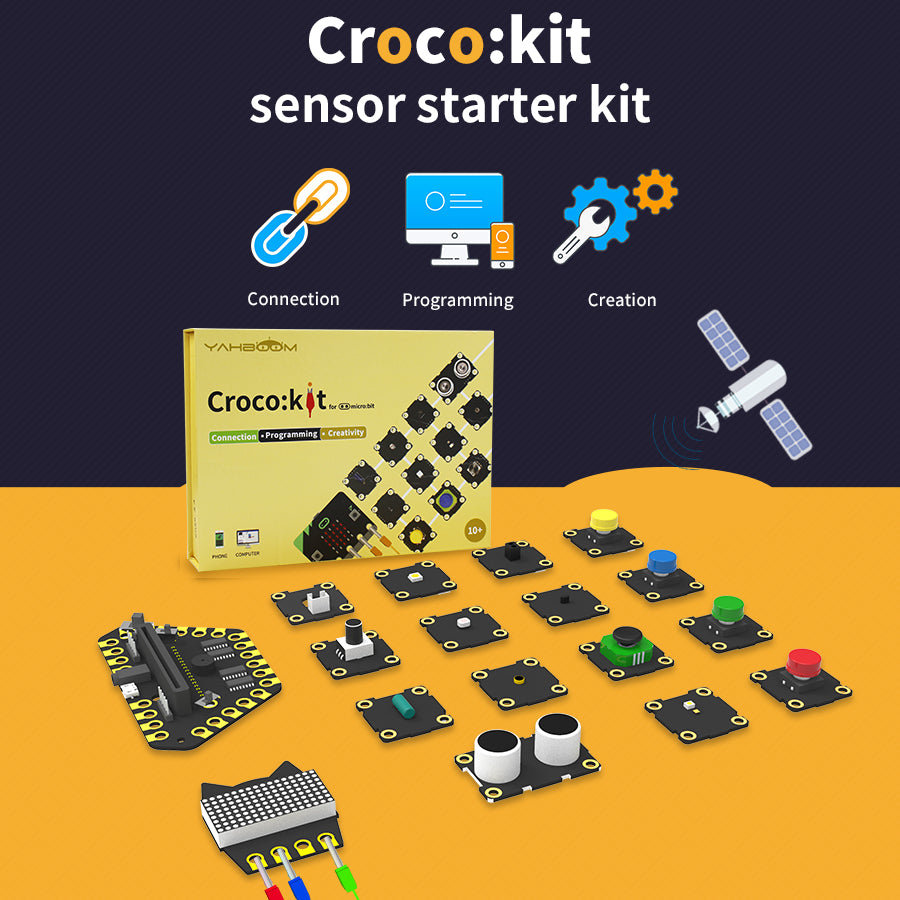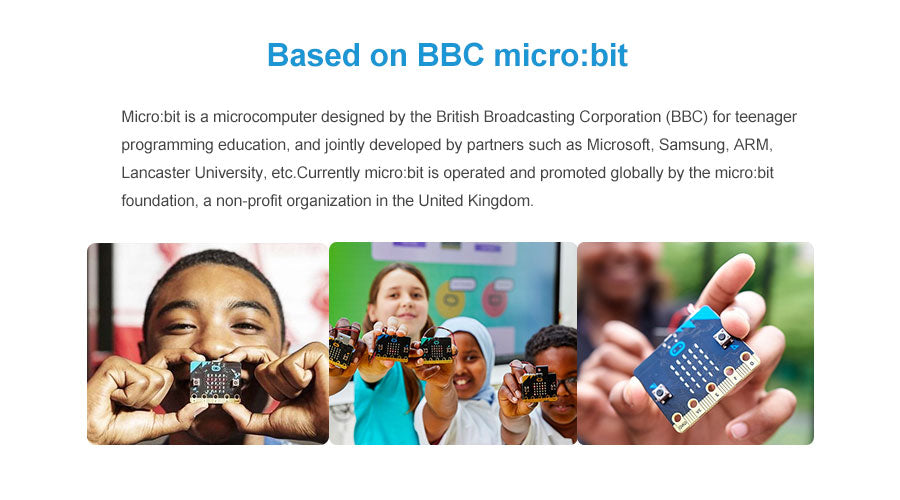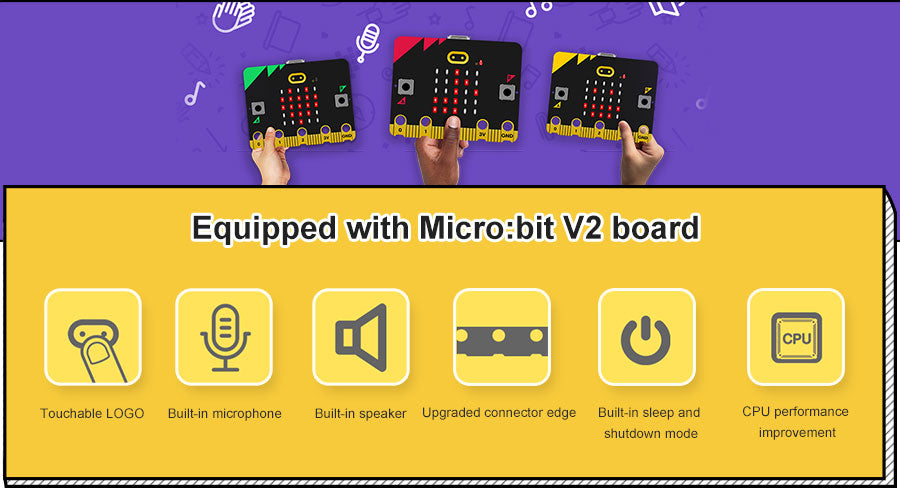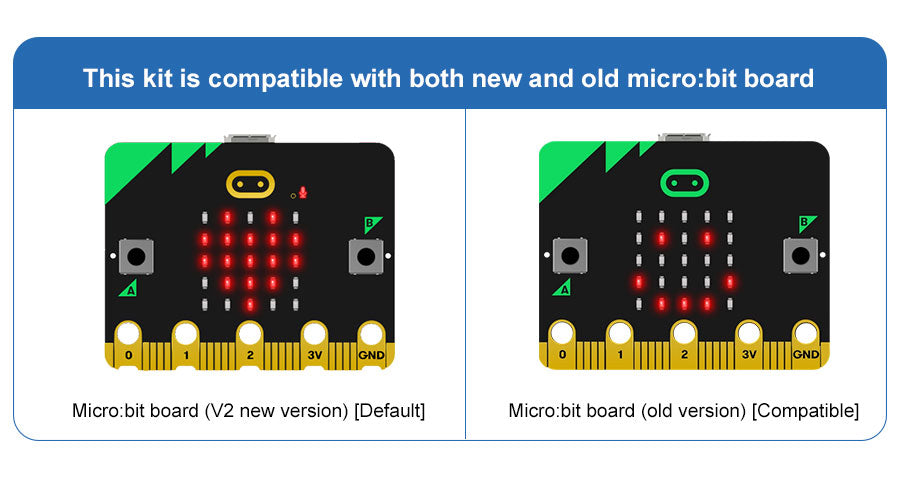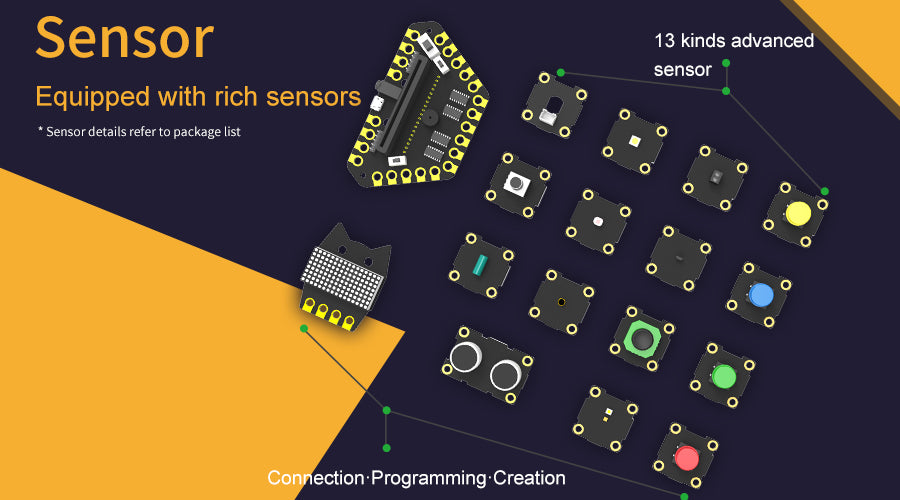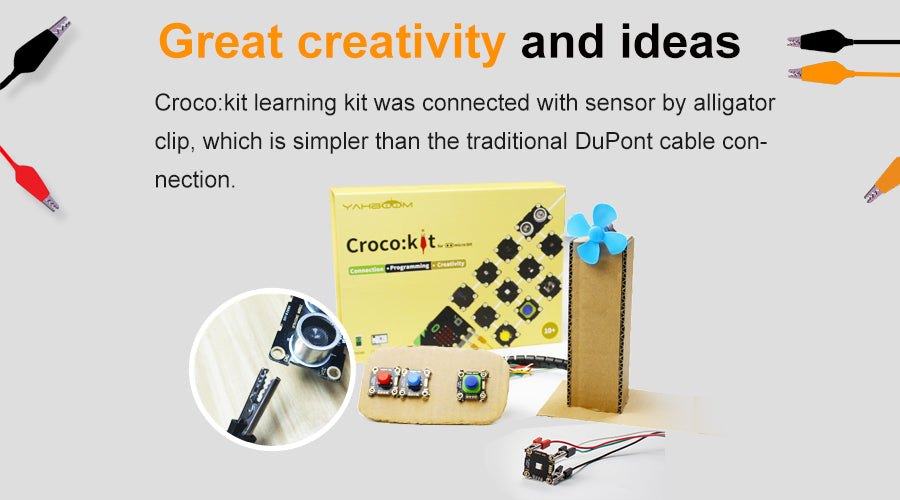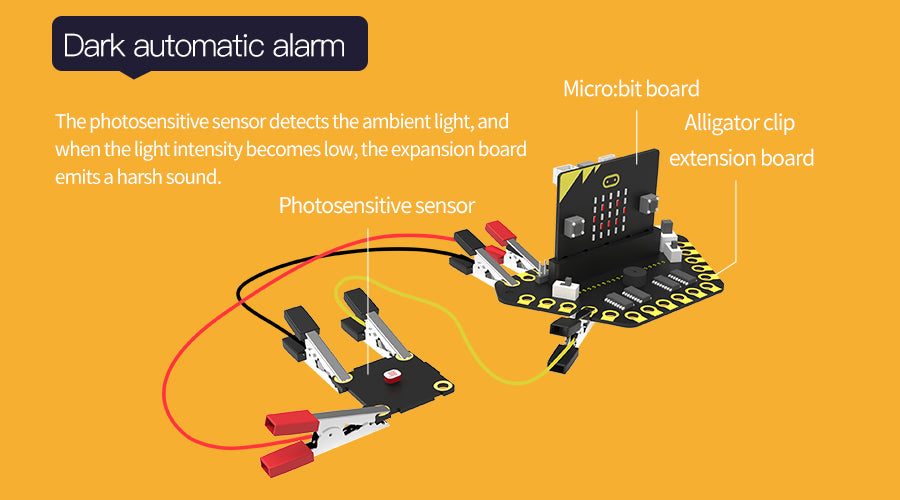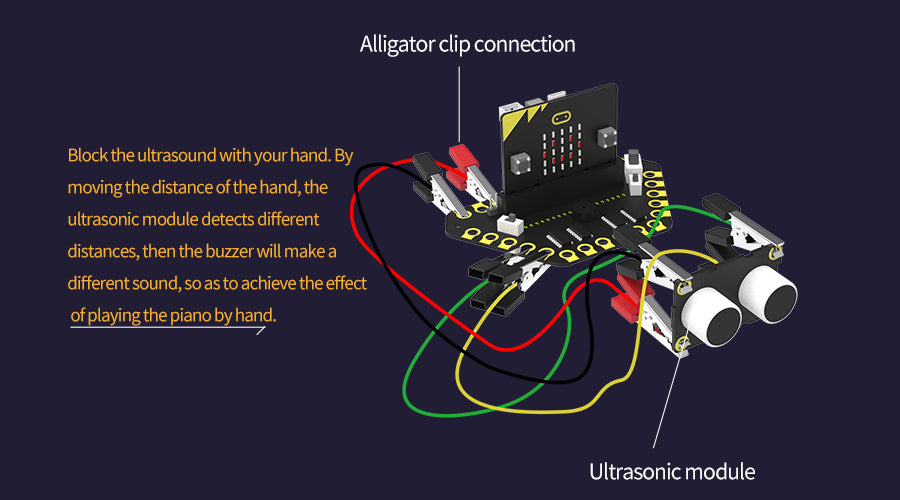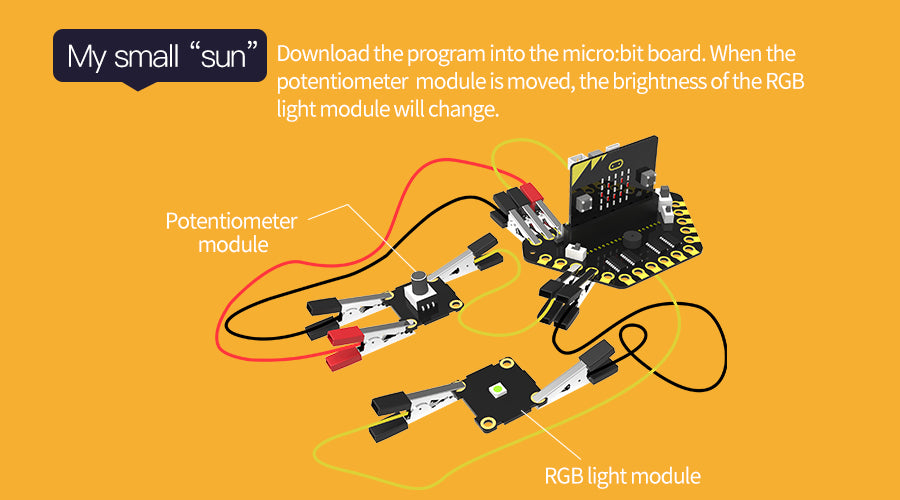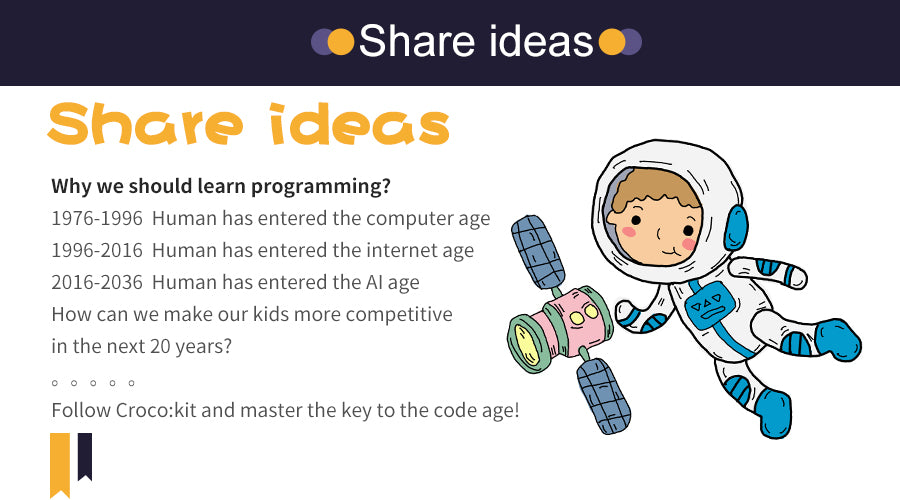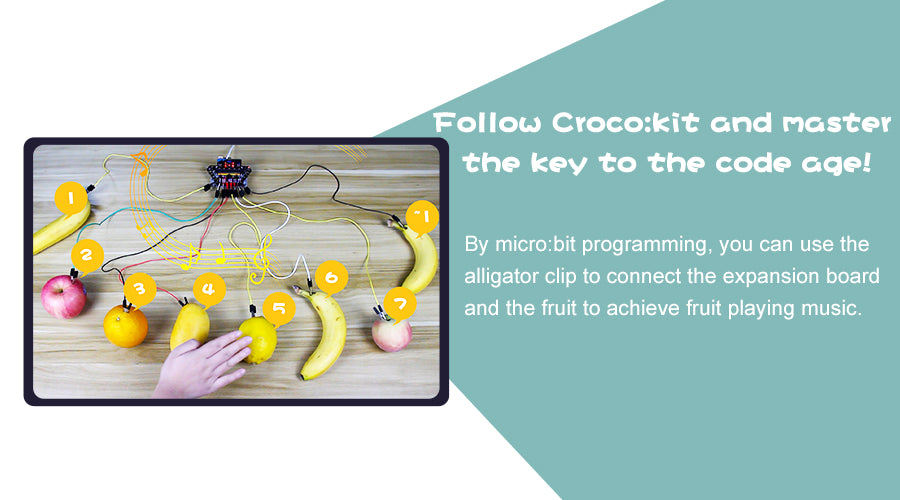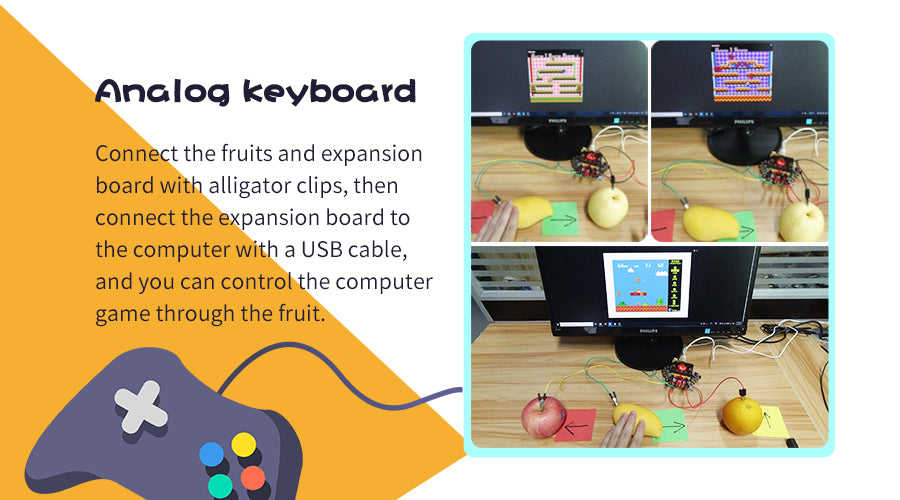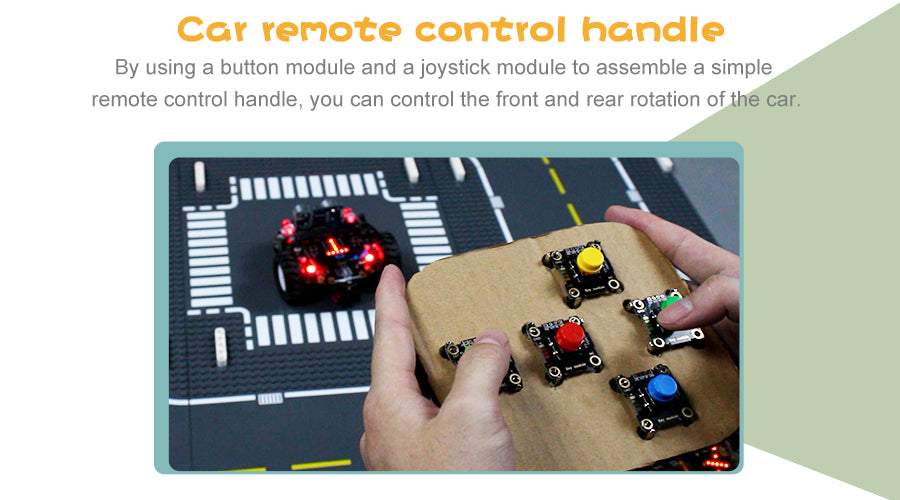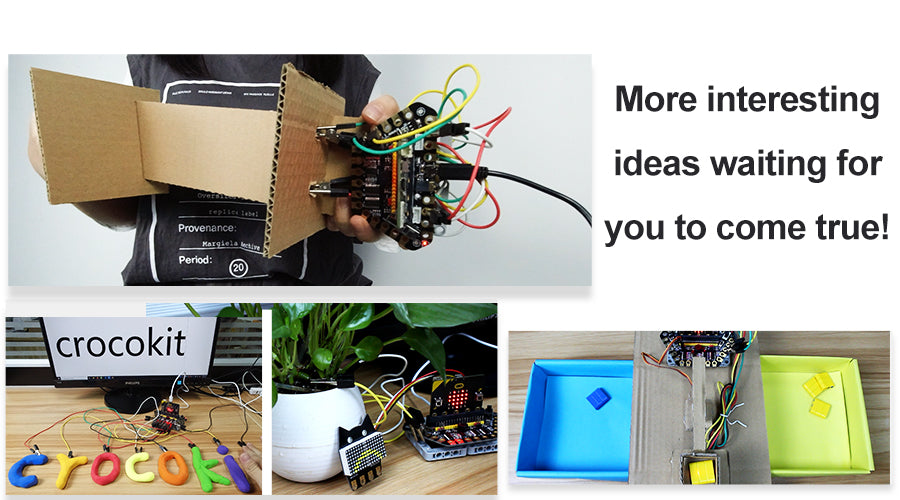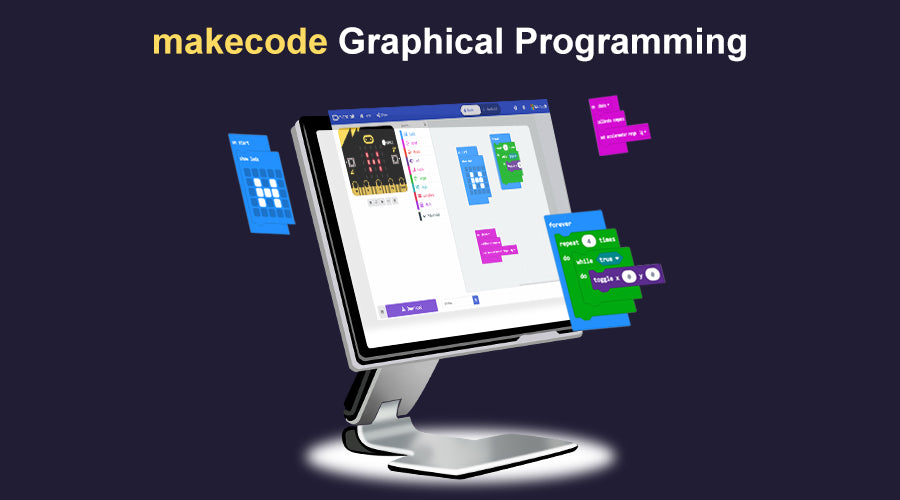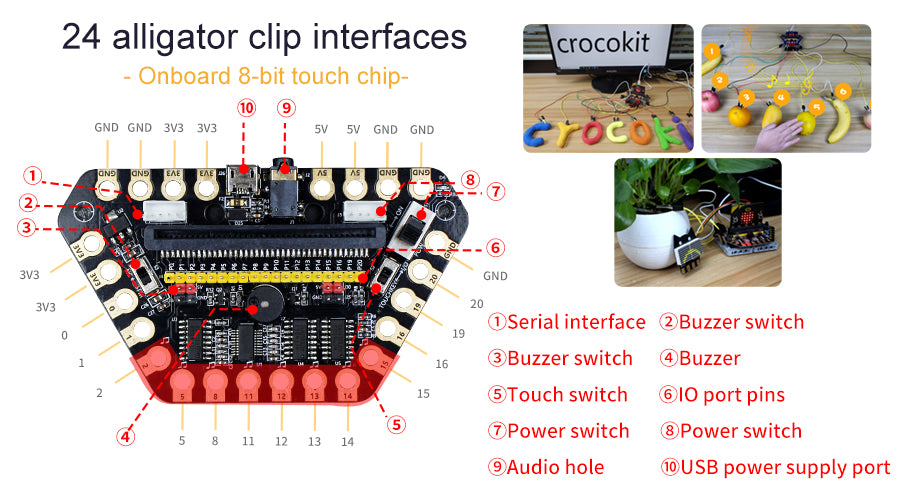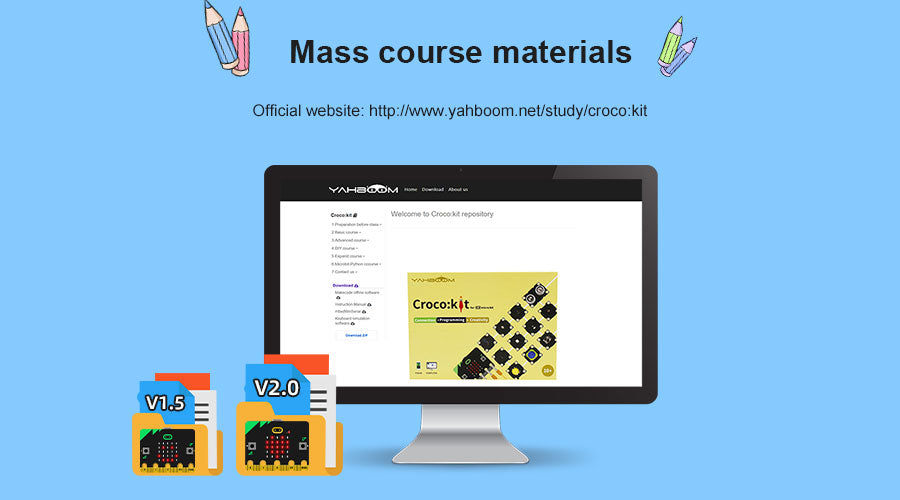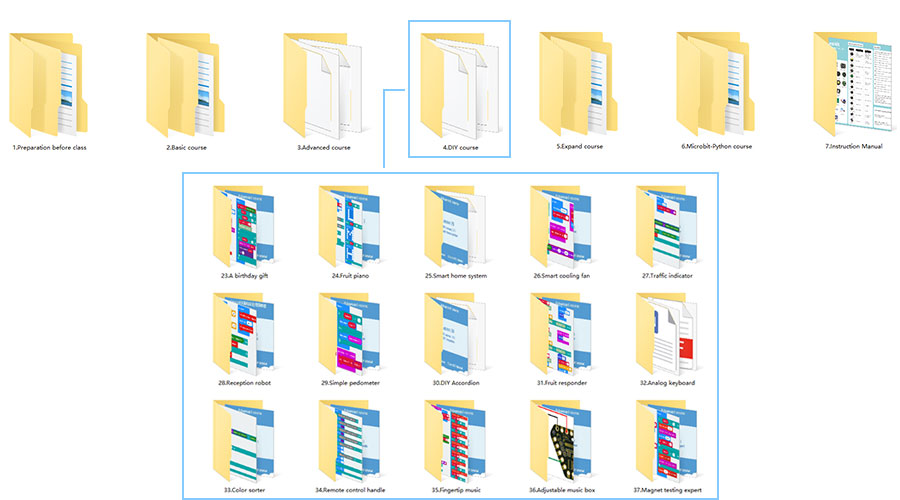 Package list
Micro:bit*1(option)
Diamond breakout*1
Ultrasonic module*1
Dot matrix module*1
Button module*1
Rocker module*1
Potentiometer module*1
Motor drive module*1
Photosensitive module*1
Sound module*1
Color recognition module*1
RGB light module*1
Hall module*1
Vibration module*1
Infrared module*1
Servo*1
Alligator clip*15
USB cable + 4pin cable*1
Fan+motor*1
Battery box*1
Battery*2
Building block pack*1
Instruction manual*1
Top-grade packing box*1
Documents
QUESTIONS & ANSWERS
Have a Question?
Be the first to ask a question about this.
Ask a Question
best simple kit for kids that support python !
best simple kit for kids that support python !, please make the python library for powerful super:bit expansion board yay :)
Yahboom Croco:kit sensor starter kit for micro:bit
Yahboom Croco:kit sensor starter kit for micro:bit