Description
Note: 
The Micro:bit V2.0 board currently on sale in our store are V2.2 versions updated by BBC in 2022. The overall functions of the V2.2 board and the V2.0 board are the same.
If you purchase this kit with Micro:bit V2.0, we will ship the V2.2 board by default.
This programmable building block kit includes micro:bit board, micro:bit expansion board, battery, motor, and other electronic components, and more than 260 building blocks. We also provide a building block assembly manual that provides the steps to assemble into 9 different building blocks.
The biggest difference with this kit is that we combine electronic components with building blocks, and users can control them with micro:bit programming, such as infrared remote control, obstacle avoidance, tracking, colorful lights and other functions. In addition, our building blocks are also compatible with LEGO, if you are interested in building blocks and want to learn programming, this building block will be a good choice.
Feature
Power your imagination with code.
Building:bit building blocks kit provides 9 basic models. With a wealth of circuit components, it can achieve maany creative plays, such as remote control tracked vehicles, magic lights robots, robotic arm towers and so on.
Rich your imagination with technology.
Building blocks and electronic modules are used to form a smart robot car, which can be programmed to avoid obstacles and track automatically.
The combination of building blocks and electronic modules
The Building:bit building block kit includes a micro:bit development board, micro:bit professional expansion board, motor, battery, and other accessories. With more than 260 building blocks, it can form more shapes and be controlled by programming circuits.
Compatible with Lego building block
Building:bit programming building block kit can be expanded to other models with Lego building block. Children can complete their own works with a rich imagination.
MakeCode graphical programming/Python 

programming
Building:bit programming building block kit design is based on BBC micro:bit. The micro:bit development board has a variety of programming methods, supporting the online graphical programming of MakeCode Editor and Python programming. You can realize your program creativity on computer or mobile app.
Attached paper printing project manual
Building:bit programming building block kit comes with a project manual. The manual is informative and includes 10 major courses. Each course is taught from assembly to graphical programming, step by step to guide the child to complete the construction and programming.
Detail
Package list
Micro:bit board *1(Option)
Micro:bit expansion board *1
Motor Module*1
Project Manual*1
Battery*1
Rubber band*5
Infrared remote controller *1
Micro USB cable*1
Touring track *1
1x3 hole building block *4
1x7 hole building block *4
1x9 hole building block *5
1x11 hole building block *5
1x13 hole building block *4
1x15 hole building block *6
1x8 Cross Axle building block *3
1x4 Cross Axle building block *3
1x12 Cross Axle building block *7
1x4 Shaft cutoff building block *9
8 toothed-wheel building block *5
24 toothed-wheel building block *3
40 toothed-wheel building block *7
1x3 Bolt connector building block *11
2# Bolt connector building block *7
3x3 Bolt connector building block *7
1/2 Bushing building block *5
1x1 Bushing building block *15
1x2 Smooth pin building block *7
1x2 Frictional pin building block *68
1x2 Shaft and bolt connector building block *9
1x3 Shaft building block *12
5x7 beam frame building block *5
5x11 beam frame building block *2
Plastic crawler piece *68
Crawler wheel *6
43*22mm car wheel *4
Rubber ring+24 pulley *4
Spiral wheel *1
1x2 Shaft connector building block *3
Building block remover *1
Lifting hook *1
Documents
Shipping and delivery Information
Free Shipping Policy
Start Date - All Time
End Date - All Time
Order less $50 - You have to pay shipping fee, $10 by default (small package Air), or $20 by DHL.
Order over $50, less $150 - Your order could enjoy free shipping by small package Air, or $15 by DHL.
Orders over $150 - Your order will enjoy free shipping via DHL. In most cases, it takes 3-5 working days to arrive.
Exceptions - Orders from countries in Zone 9 are over $300 for free DHL shipping. To see a full list of countries in zone 9, click here.
Order less $100 - Shipping fee is $45 by DHL.
Order over $100, less $200 - Shipping fee is $35 by DHL
Order over $200, less $300 - Shipping fee is $25 by DHL
Orders over $300 - Free shipping by DHL
Some of our products come with battery and motor. If DHL is not available to your country, we will change DHL to UPS, Fedex, or special line, depending on your country.
Distributors are not eligible for free shipping.
Shipping Method
| | | | |
| --- | --- | --- | --- |
| Shipping Method | Delivery Time(business day) | Tracking No | Weight Limit |
| DHL | 5-7 | YES | No |
| UPS | 5-7 | YES | No |
| Fedex | 7-10 | YES | No |
| Special line | 10-15 | YES | No |
| Small Packets Air | 15-30 | YES | No |
After your package is sent out, you can see your tracking number on our website. We will also inform you via email about your tracking number and tracking link.
Customs, Duties and Taxes
Our term is FOB Shenzhen which doesn't include custom fee. You should expect to pay any amount charged by the government in your respective country. This includes, and is not limited to, duties, taxes and any extra fees charged by the courier company.
Payment & Security
Payment
PayPal
The main Payment method is Paypal. If you have paypal, that is great. You can simply place order and check out with few steps. If you don't have Paypal account, you can register it and pay by Credit or Debit Card.
Pay with Paypal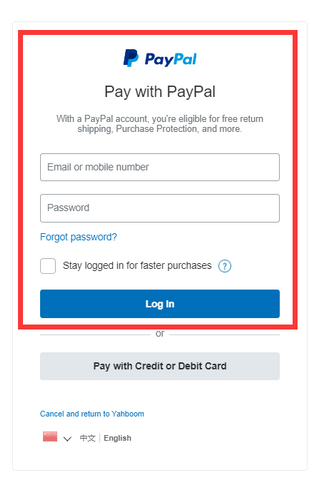 Pay with Credit or Debit Card
Your payment information is processed securely. We do not store credit card details nor have access to your credit card information.
Unique 9-in-1 kit
Compared with other educational kits, all colleagues in our studio find the shape in this kit very unique. It was the first time we spent on this website, so we only had enough to buy one set as a test.
The kit contains building blocks, expansion boards, rechargeable batteries, Microbi board, motors, etc., as well as an assembly manual.
Two months have passed and we have finished testing. This kit is very good. We plan to purchase 14 sets here for our programming education laboratory.
great goods!!
Friendly response. Fast Shipping.
Yahboom building:bit block kit based on micro:bit
QUESTIONS & ANSWERS
The remote control is not working and I cannot find any information about it neither in the manual, nor on the website. Can you pls point me to some instructions on how to make it work? Thank you. F

Thanks for your questions on our website.
Could you contact our technical support by E-mail: support@yahboom.com
We will provide professional technical support and after-sales service to you. Don't worry.

How does one recharge the battery included in this package? There is no micro USB connection on the battery.

Thanks for your question.
About how to charge th battery, please check the tutorial on our website.
Link: http://www.yahboom.net/study/Building_bit
[1. Preparation before class]--[Download and charging]--[Battery and charging].