Raspberry Pi 4B Argon ONE M.2 aluminum alloy case with M.2 SSD interface and cooling fan
Description
This case is square and designed for Raspberry Pi 4B. The upper cover is equipped with a magnetic suction buckle for easy sliding removal, which is dust-proof and easy to use. Built-in cooling fan, heat conduction column, and the top and bottom of the case are designed with two rows of ventilation holes for more efficient heat dissipation. The precise hole design is adopted to ensure that each interface can fit the Raspberry Pi board well. The special adapter board transfers the audio and Micro HDMI interface of the Raspberry Pi board to the side, making full use of space to form a square structure. The most important thing is that it also supports the installation of M.2 solid-state hard drives, allowing your Raspberry Pi to have a faster boot speed and larger storage capacity.
Feature
Unique square structure.
Upper cover with magnetic suction buckle for easy sliding removal.

M.2 SSD could be installed to start Raspberry Pi without SD card.

Built-in cooling fan, heat conduction column and ventilation hole, the heat dissipation effect is better.
Precise hole design for Raspberry Pi 4B board.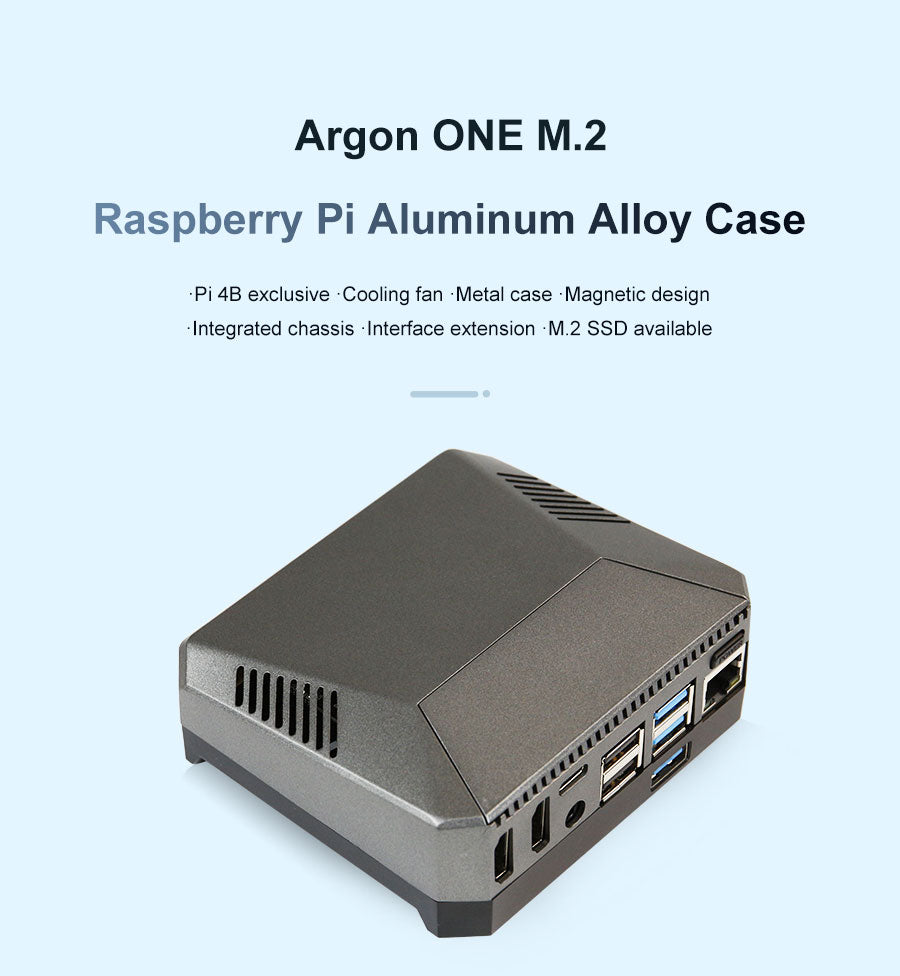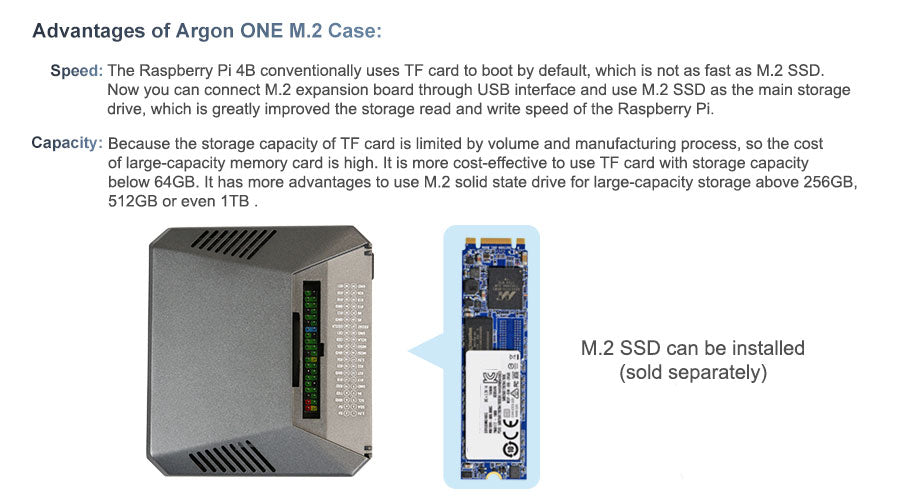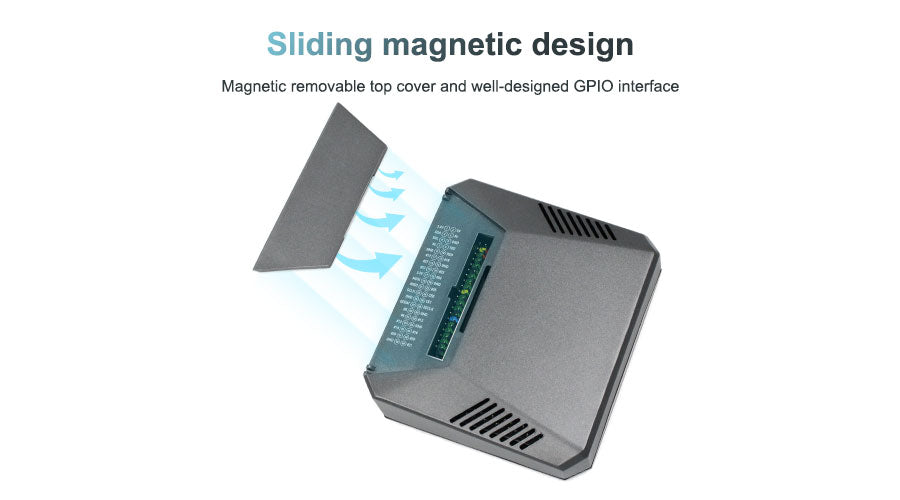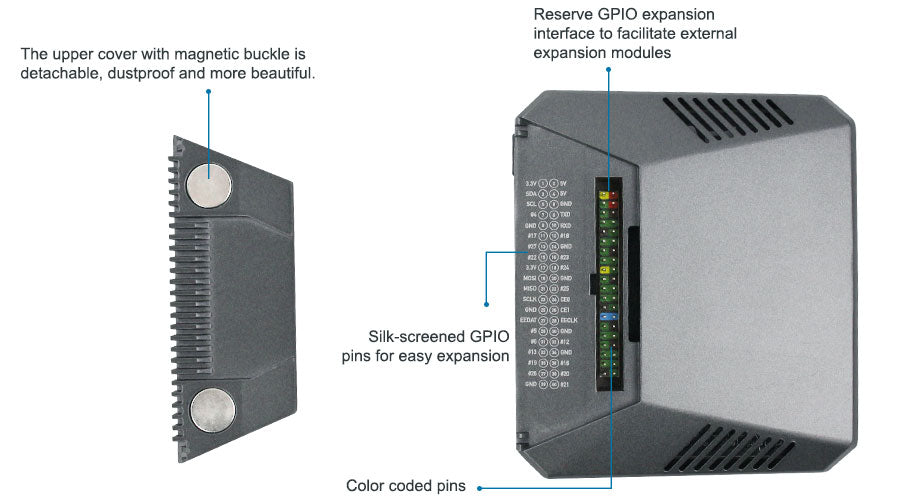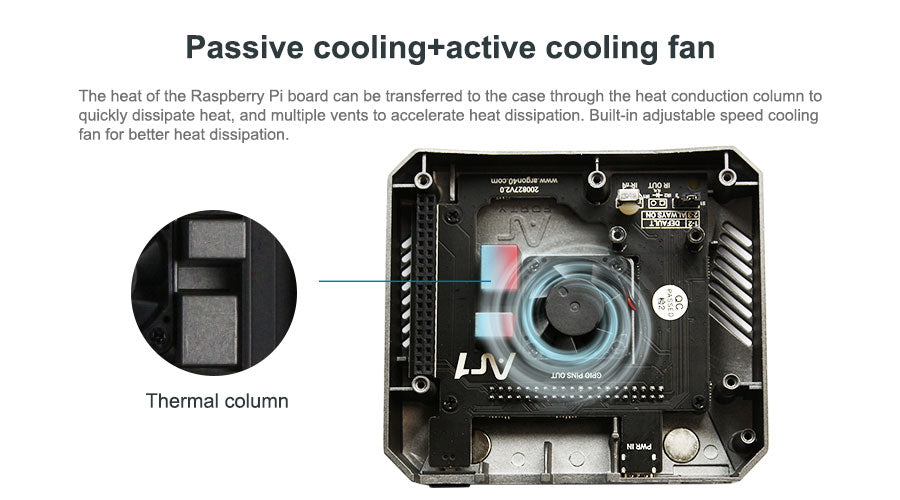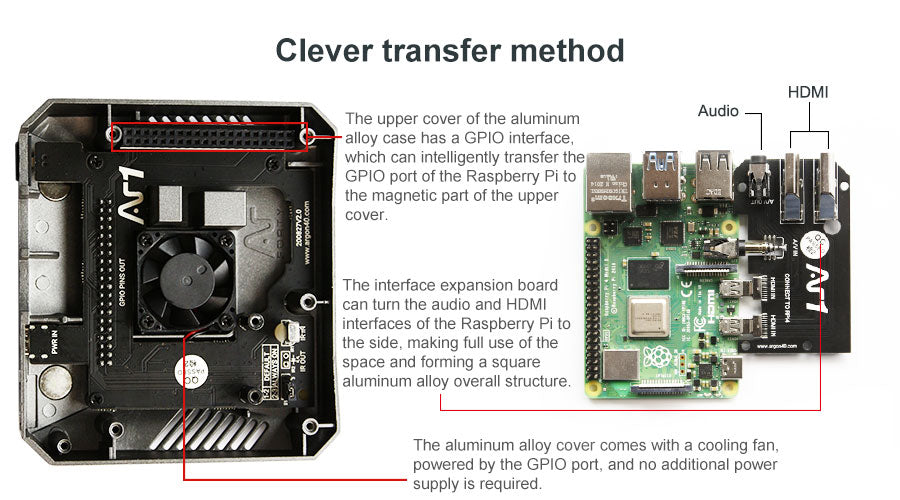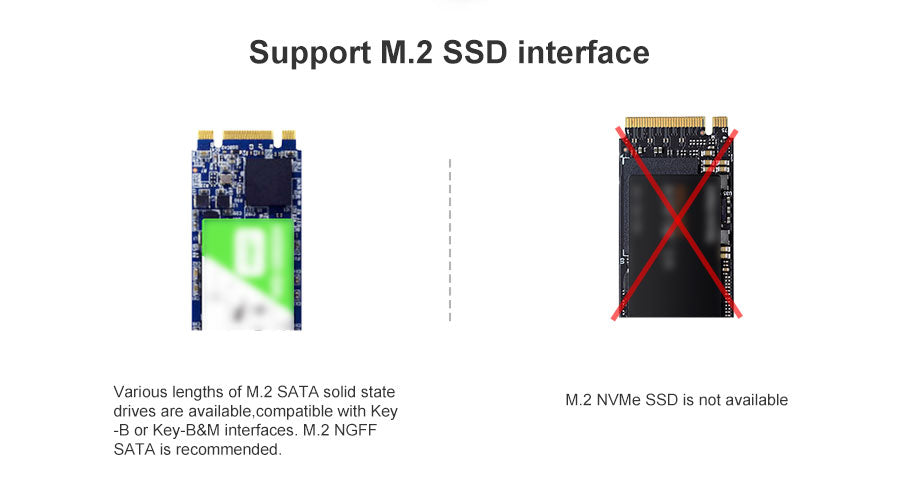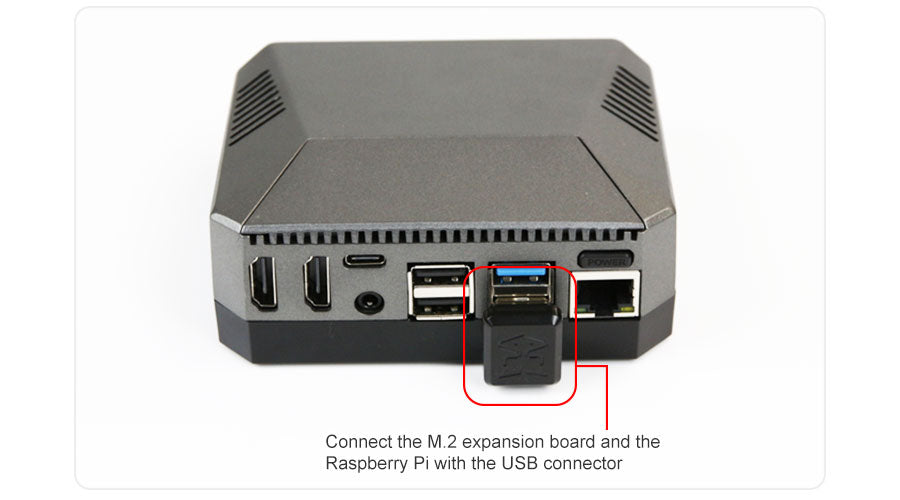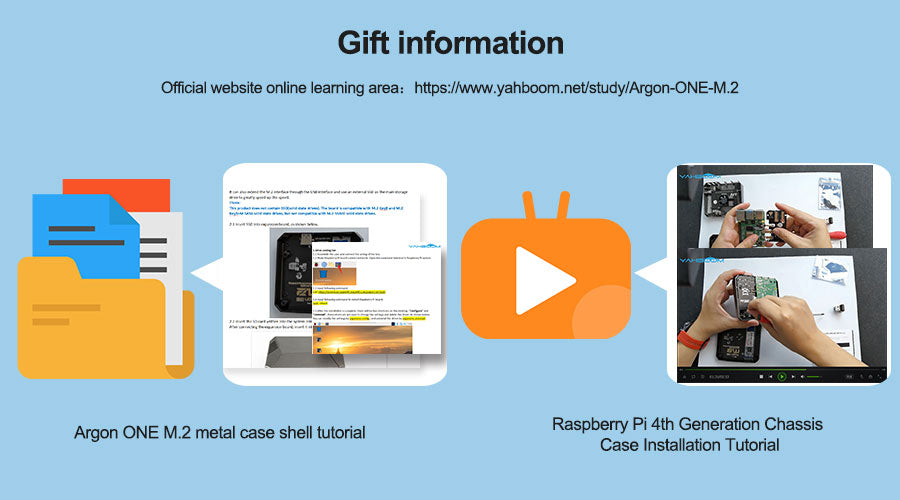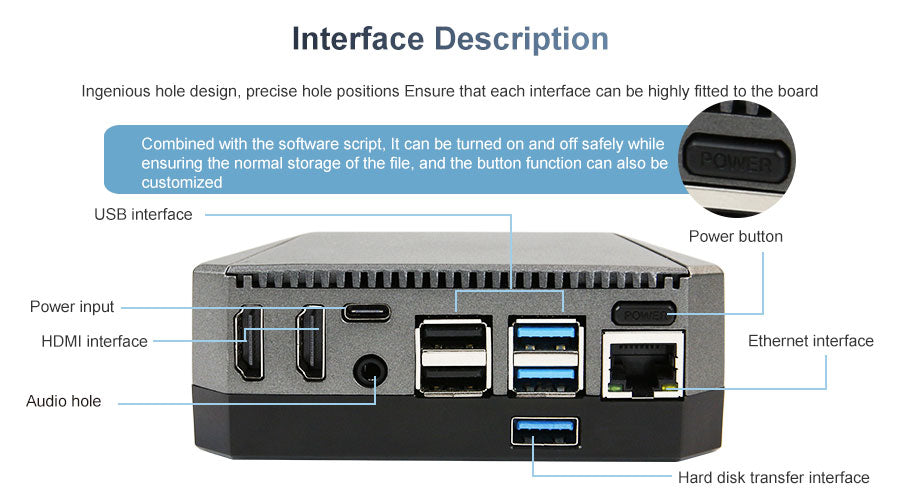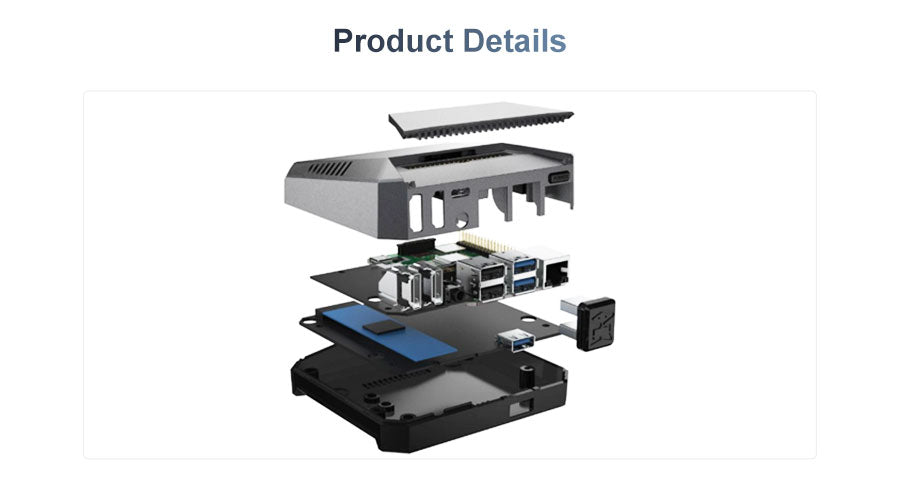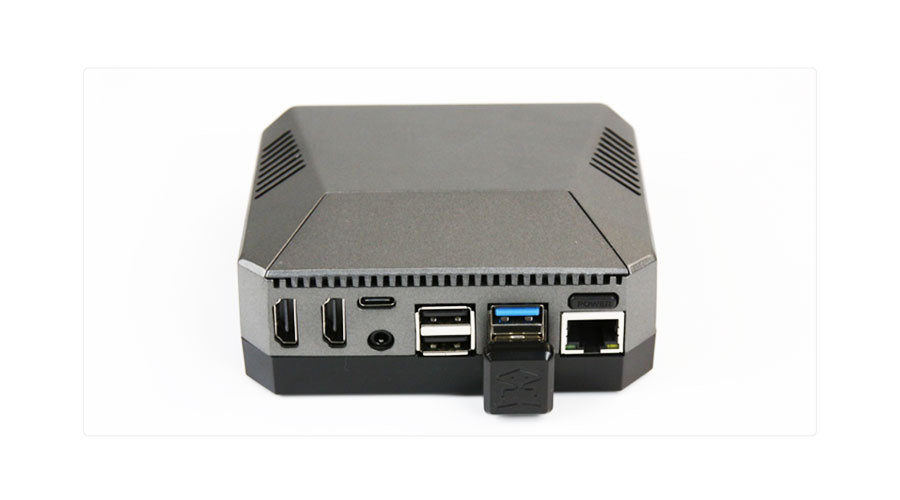 Details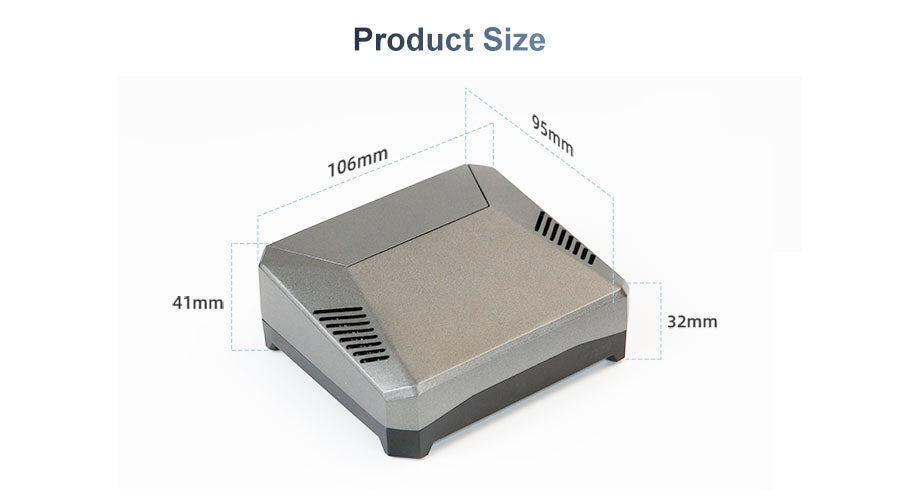 Packeage list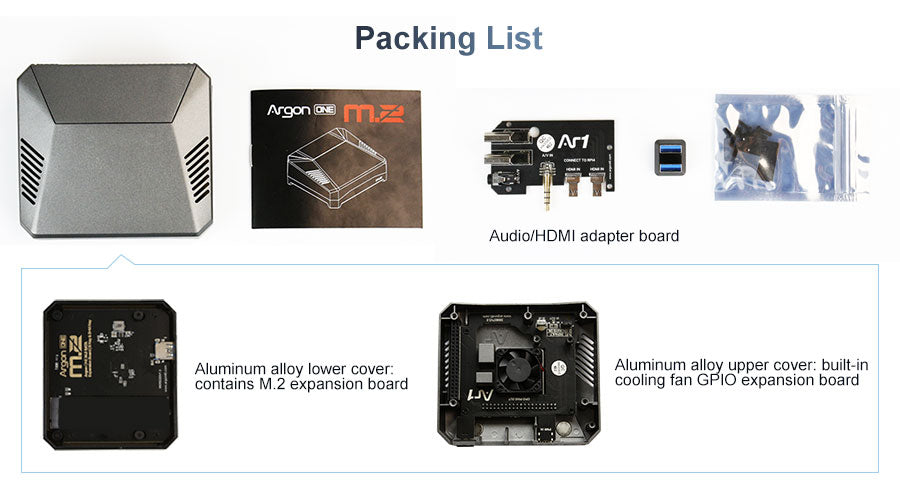 Tutorial
Yahboom Argon ONE M.2 aluminum alloy
QUESTIONS & ANSWERS
Have a Question?
Be the first to ask a question about this.
Ask a Question
A solid Raspberry Pi case that adds cooling as well as new functionality
Most cases for the Raspberry Pi work fine to cover the circuit board, but the Argon ONE M.2 adds a number of useful features.
First, the case itself operates as a giant heatsink. It includes a small fan, but the case positions the board to fit against peaks of the case that sit against the CPU and RAM chips. Software is included to give control over fan speed.
The Argon comes with a card that plugs into the Pi 4's HDMI, USB, and headphone ports, so when the device is in the case all ports - USB, HDMI, power, network, audio, and a power button - all plug into the back of the case. for cable management and aesthetics, the Argon ONE changes the look and use of the Pi to something more clean and finished. the GPIO ports are also redirected to the top rear of the case, accessible by a magnetic cover when not in use. I like the clean look.