Yahboom Professional 6WD UNO R3 smart robot kit compatible with Arduino
Description
Yahboom 6WD off-road smart robot is a high-performance mobile robot based on Arduino UNO with WIFI camera module and Bluetooth 4.0. Equipped with multifunctional 6WD expansion board, all kinds of high-quality modules, aluminum alloy chassis, and large capacity battery, it can move neatly and quickly on the indoor floors, complex streets, outdoor lawns, inclined surfaces, stairs and so on. This robot supports two independent remote control methods: Bluetooth App remote control by Android/iOS mobile and the WIFI remote control by Android/iOS mobile. We also reserve some holes in the external structure for users to expand by themselves. This will give you a more interesting installation and handling experience than any other robot kit.
Feature
Powered by a high-quality model battery and balanced charger for stable power supply and safe operation.
High-quality adjustable shock absorber, independent parallel suspension system and specialized off-road tires to make the car more stable.
With WIFI camera module to record and control the robot.
Multi-functional 6WD expansion board compatible with four popular controllers: 51 MCU, STM32, Arduino UNO and Raspberry Pi 3B/3B+.
Chassis supports 4/6 circuit independent motor control. The default is the chassis with 6 circuit motor. If you want to play 4 circuit motor, you can extend by yourself (remove the two hanging systems in the middle).
Controlled by two remote control methods: App by Android/iOS mobile can realize some functions such as remote control robot, photo, video and so on with high-quality WIFI camera module; Bluetooth App remote control by Android/iOS mobile can control the robot with Bluetooth 4.0 on the robot.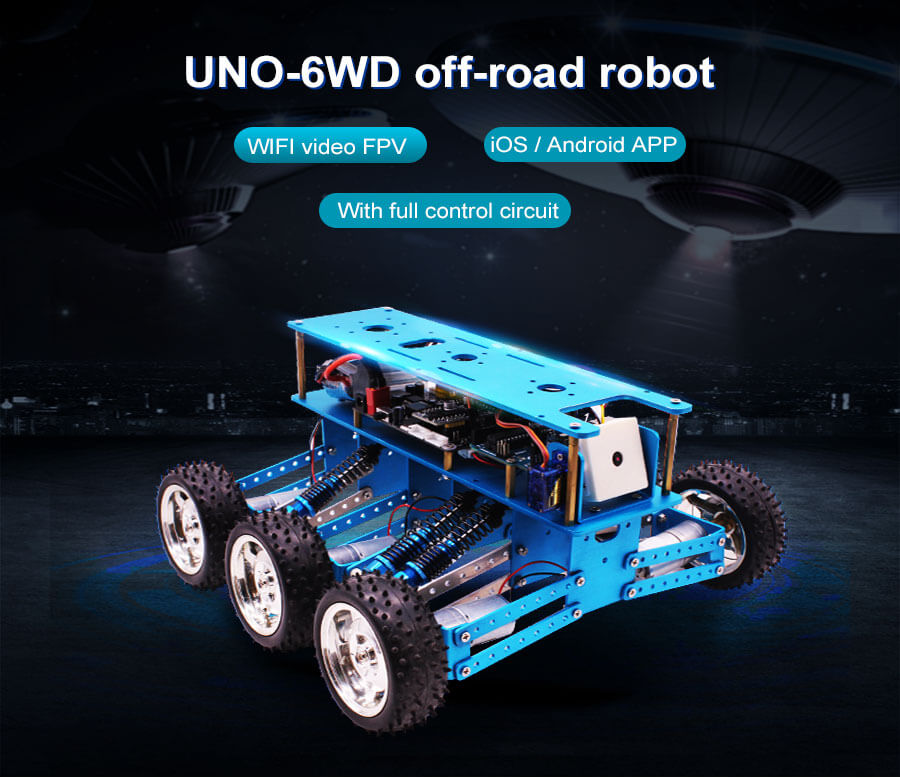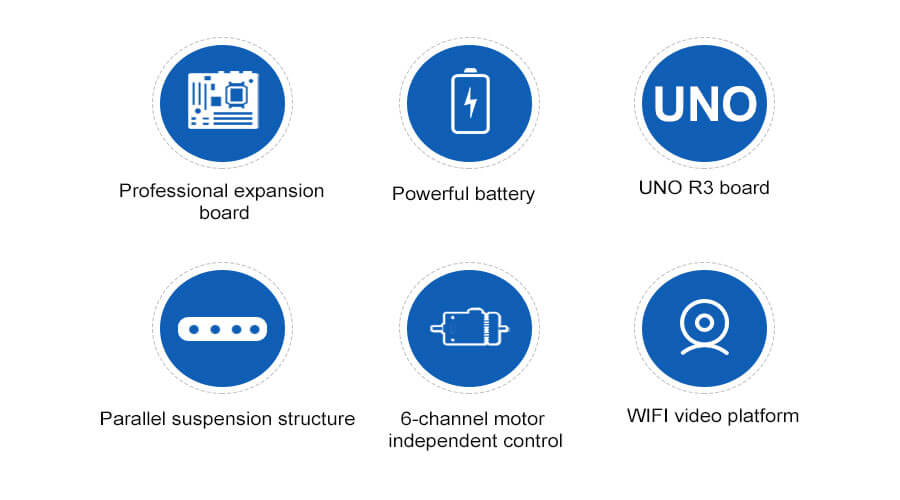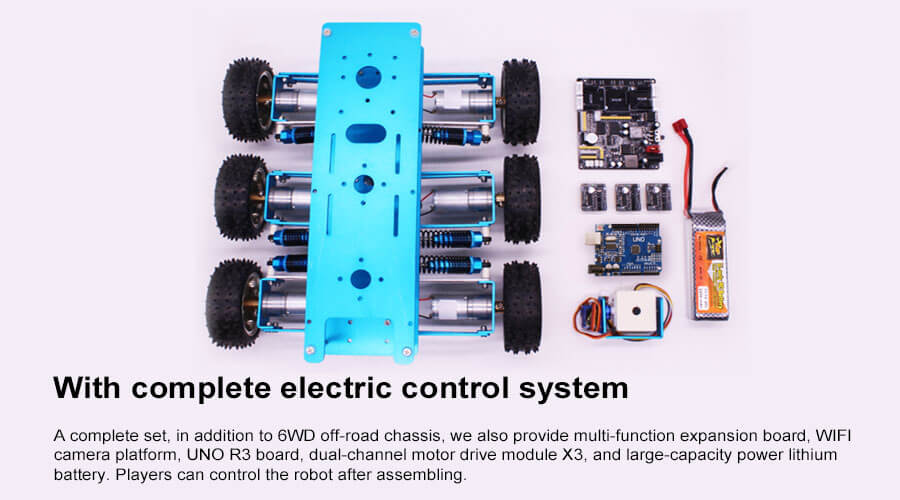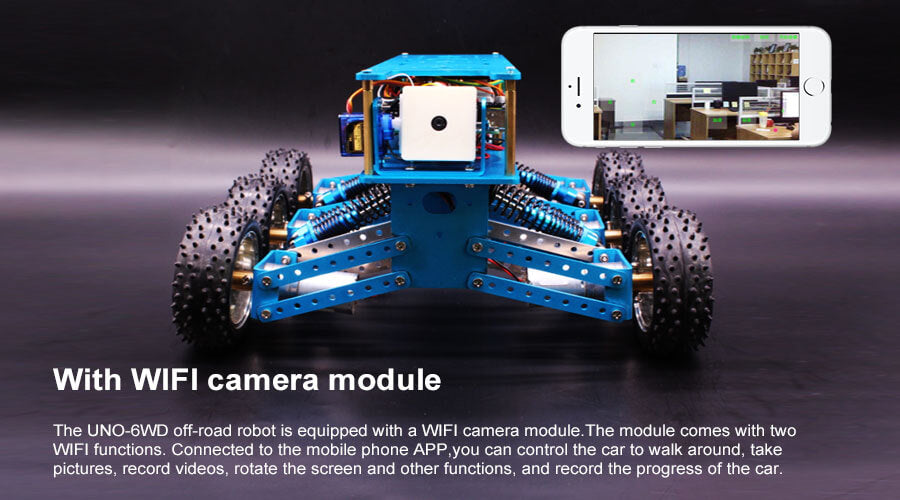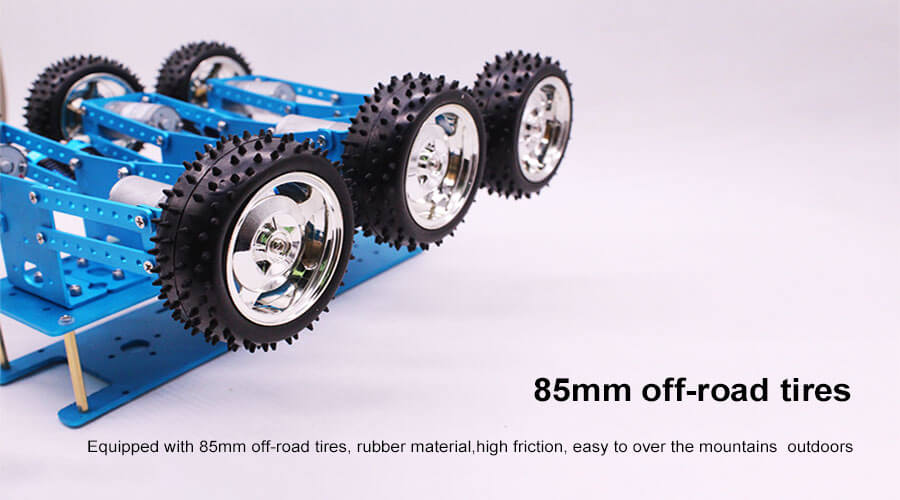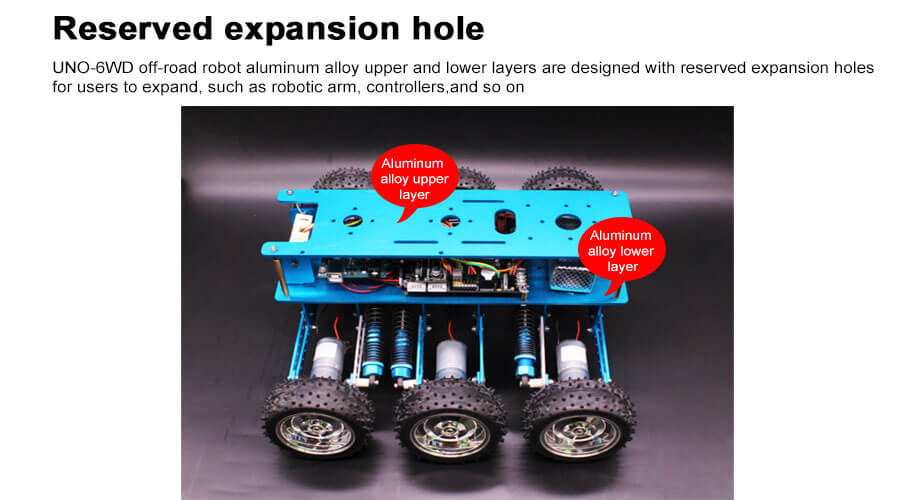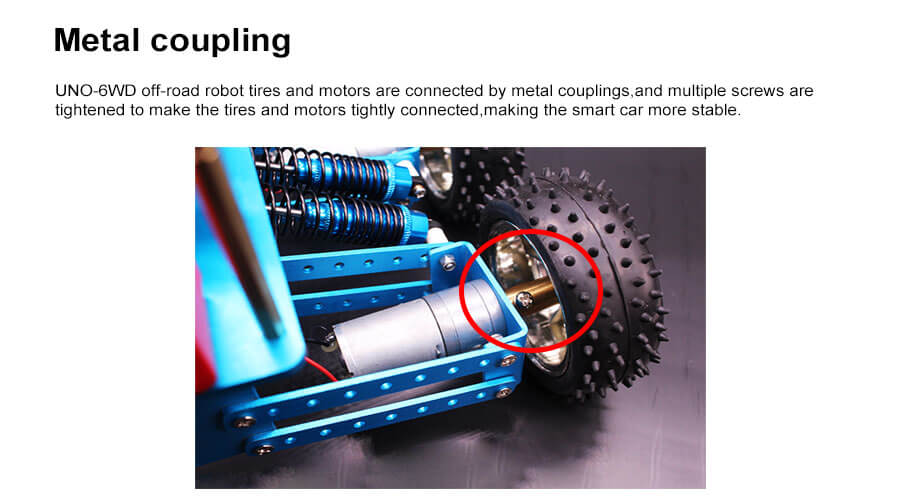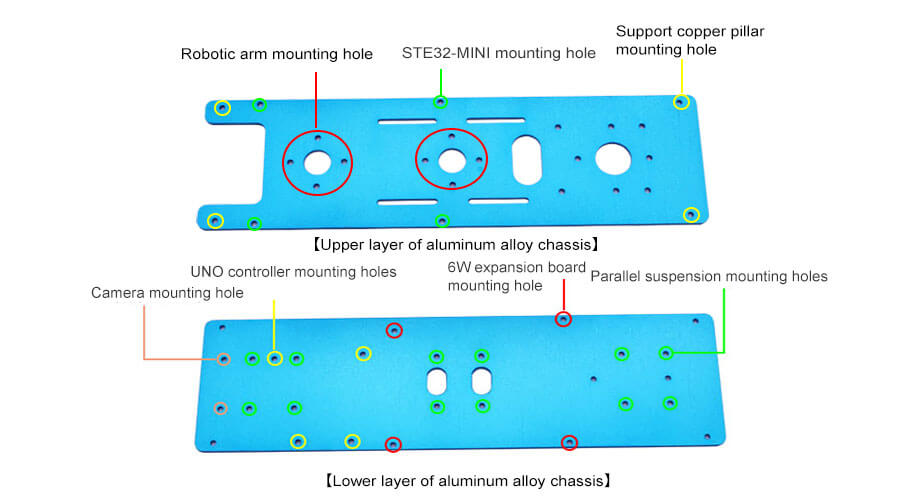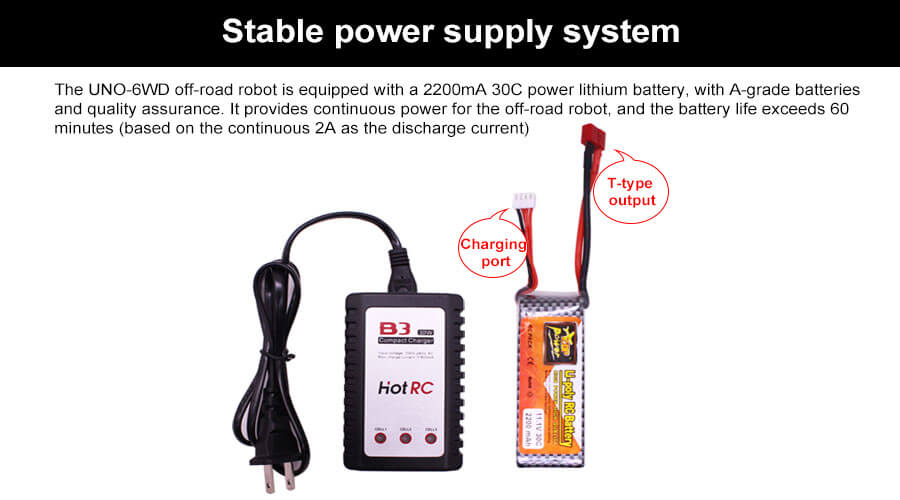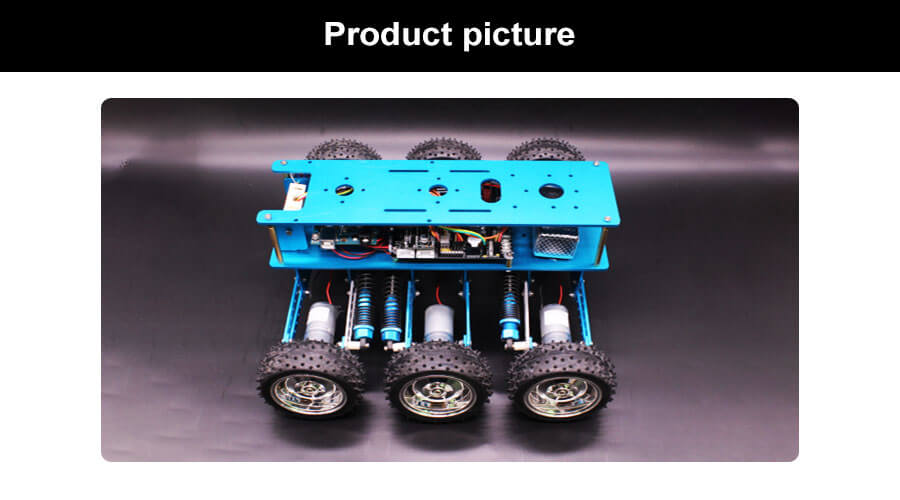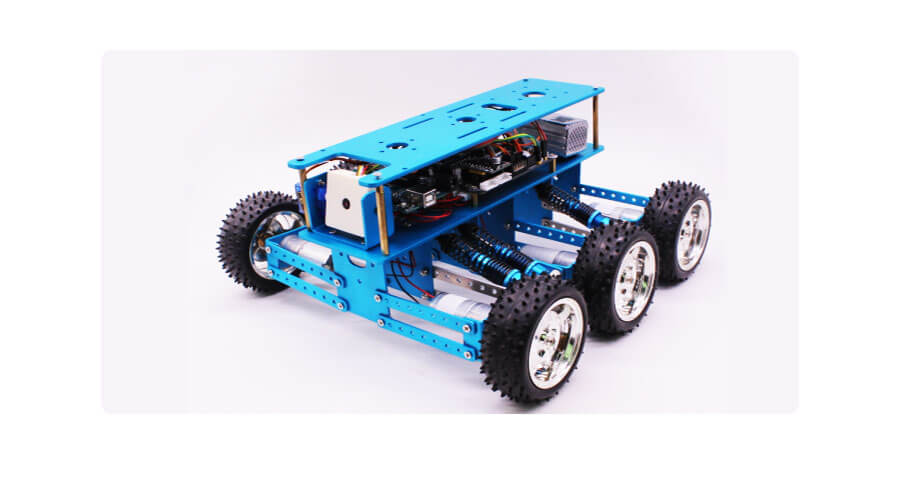 Detail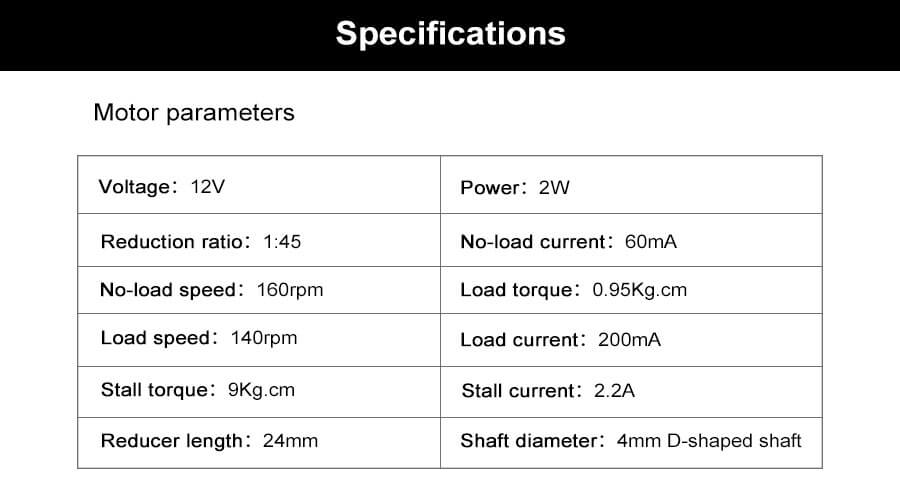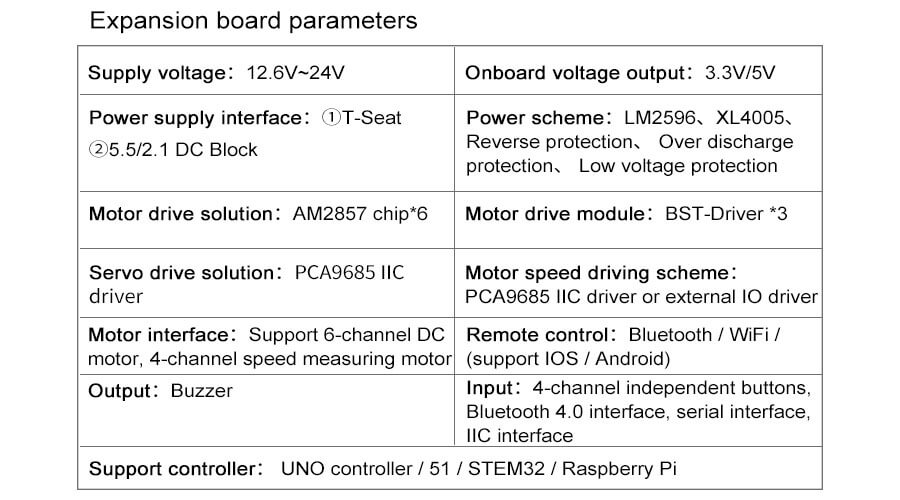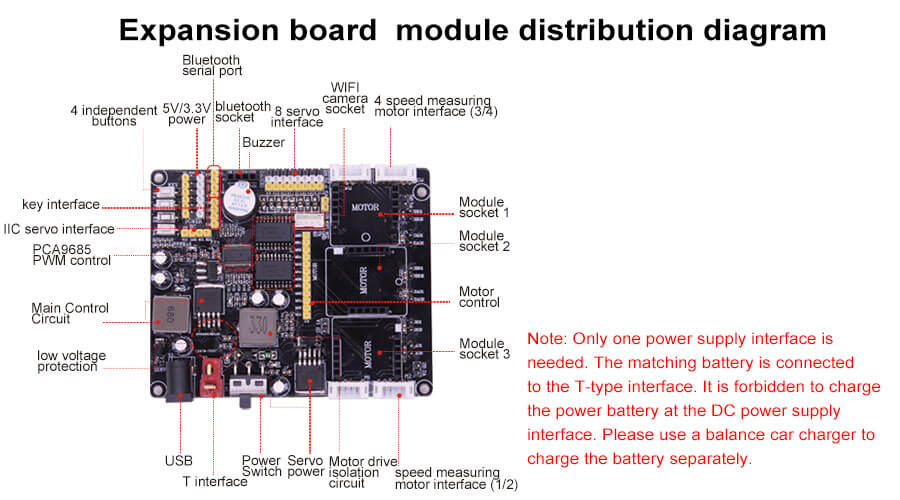 Package list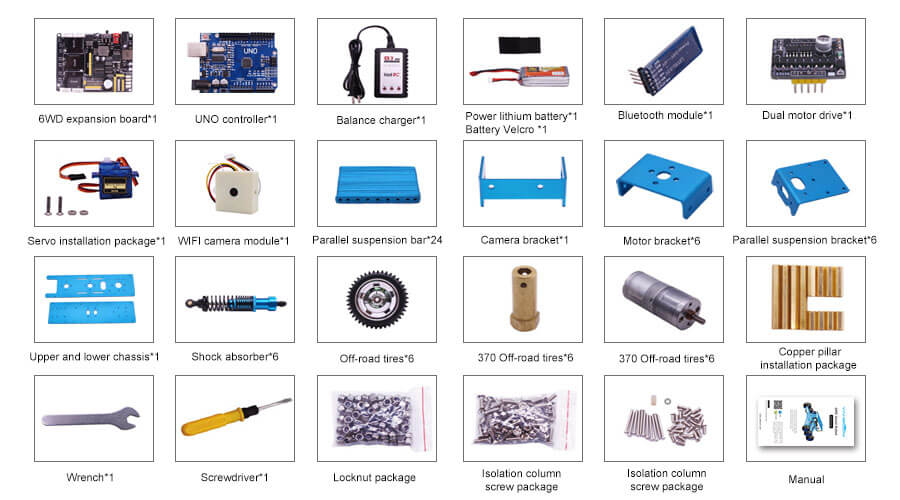 Documents
QUESTIONS & ANSWERS
Have a Question?
Be the first to ask a question about this.
Ask a Question
다시 답변
답변내용이 이해가 안되는데 다시 한번 답변 부탁드립니다. 다시 메일 보냈습니다
안되는부분
안되는 부분 이메일 보냈습니다. 답변해주시면 감사하겠습니다
이거 너무 자세하지 않아요
이거 설명이 너무 자세하지 않아요 코딩 하는거 부터 코딩하고 난 다음 절차까지 다 상세하게 설명해주셨으면 좋겠어요
Not for Tablets
Android phone control only.