Description
Yahboom 6WD off-road smart robot is a high-performance mobile robot based on Arduino UNO with WIFI camera module and Bluetooth 4.0. Equipped with multifunctional 6WD expansion board, all kinds of high-quality modules, aluminum alloy chassis, and large capacity battery, it can move neatly and quickly on the indoor floors, complex streets, outdoor lawns, inclined surfaces, stairs and so on. This robot supports two independent remote control methods: Bluetooth App remote control by Android/iOS mobile and the WIFI remote control by Android/iOS mobile. We also reserve some holes in the external structure for users to expand by themselves. This will give you a more interesting installation and handling experience than any other robot kit.

Feature
Powered by a high-quality model battery and balanced charger for stable power supply and safe operation.
High-quality adjustable shock absorber, independent parallel suspension system and specialized off-road tires to make the car more stable.
With WIFI camera module to record and control the robot.
Multi-functional 6WD expansion board compatible with four popular controllers: 51 MCU, STM32, Arduino UNO and Raspberry Pi 3B/3B+.
Chassis supports 4/6 circuit independent motor control. The default is the chassis with 6 circuit motor. If you want to play 4 circuit motor, you can extend by yourself (remove the two hanging systems in the middle).
Controlled by two remote control methods: App by Android/iOS mobile can realize some functions such as remote control robot, photo, video and so on with high-quality WIFI camera module; Bluetooth App remote control by Android/iOS mobile can control the robot with Bluetooth 4.0 on the robot.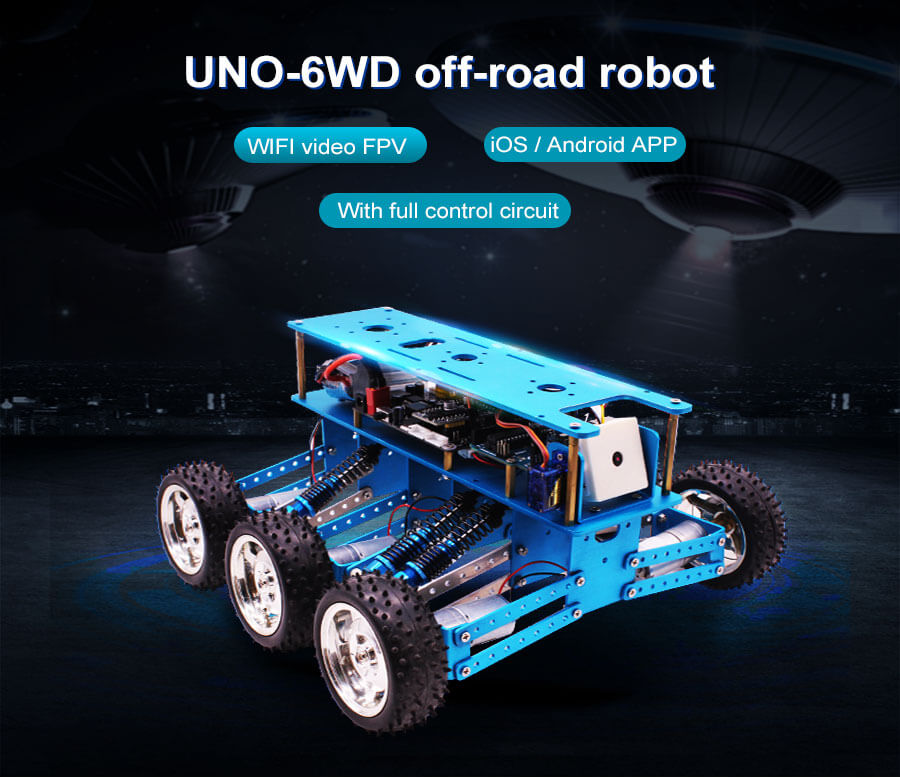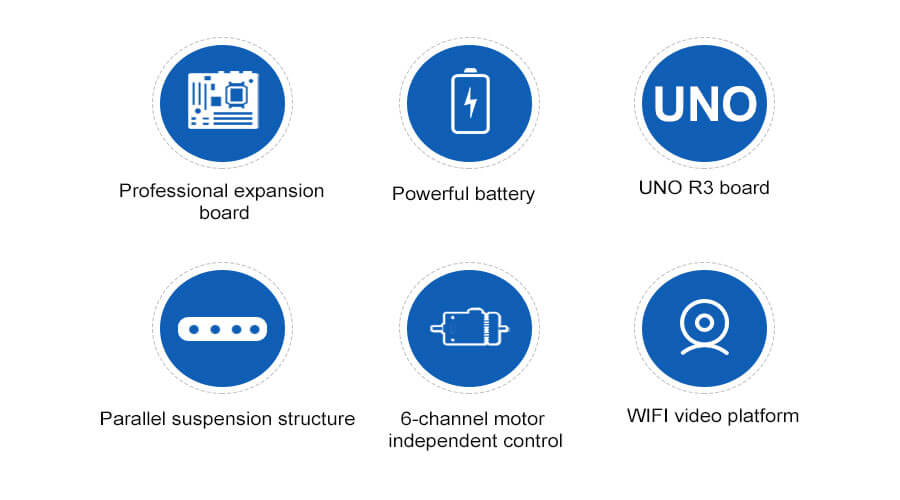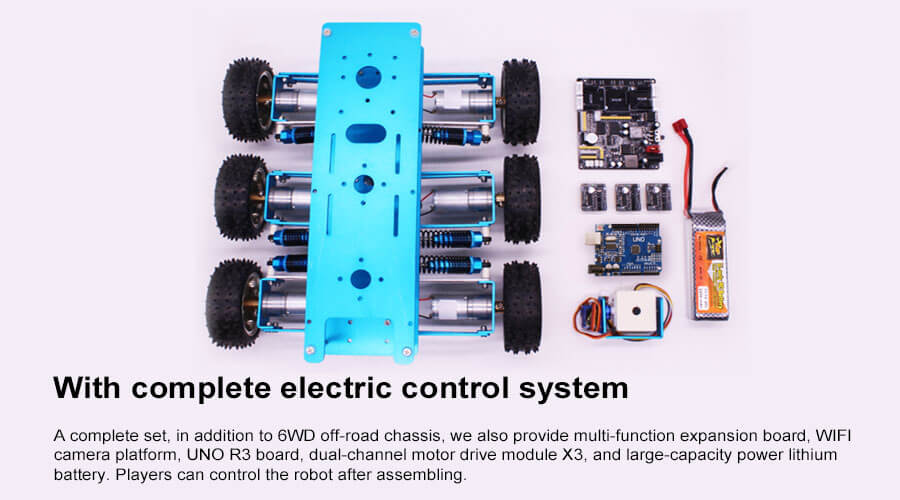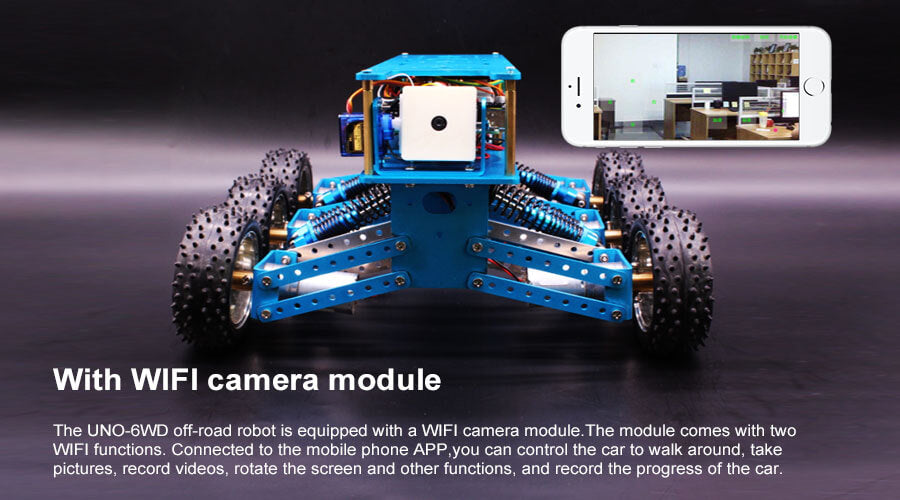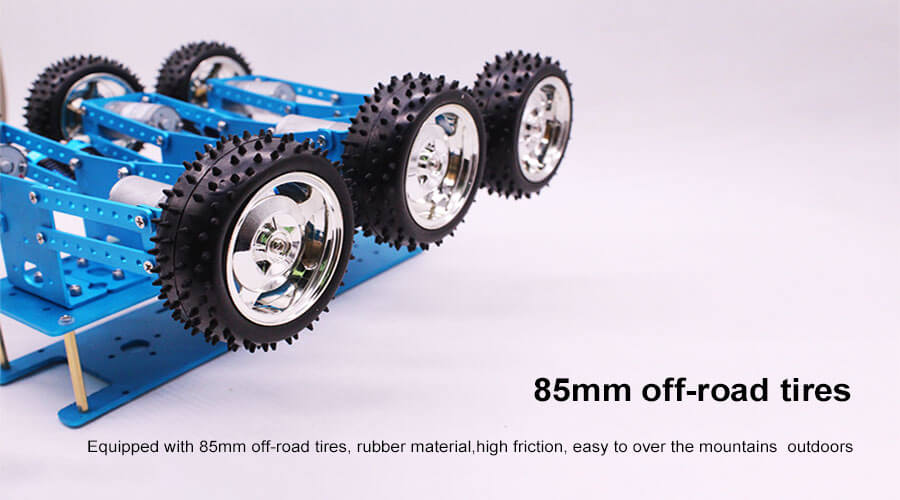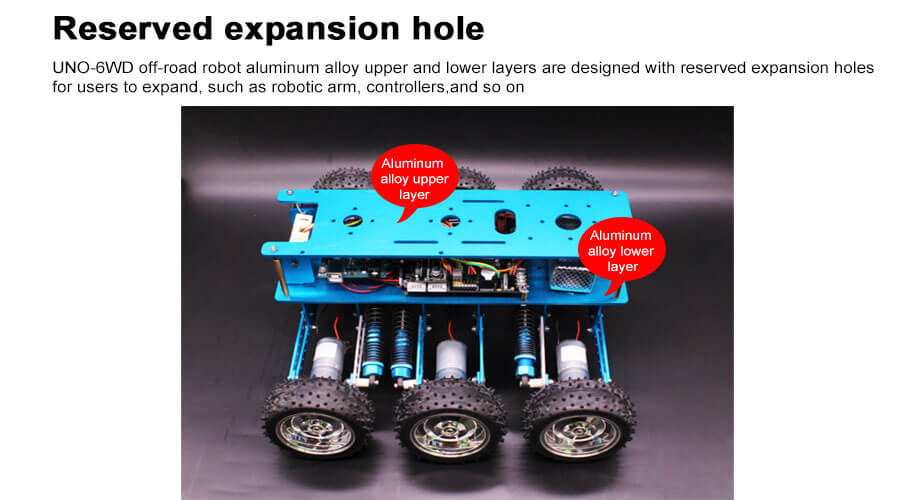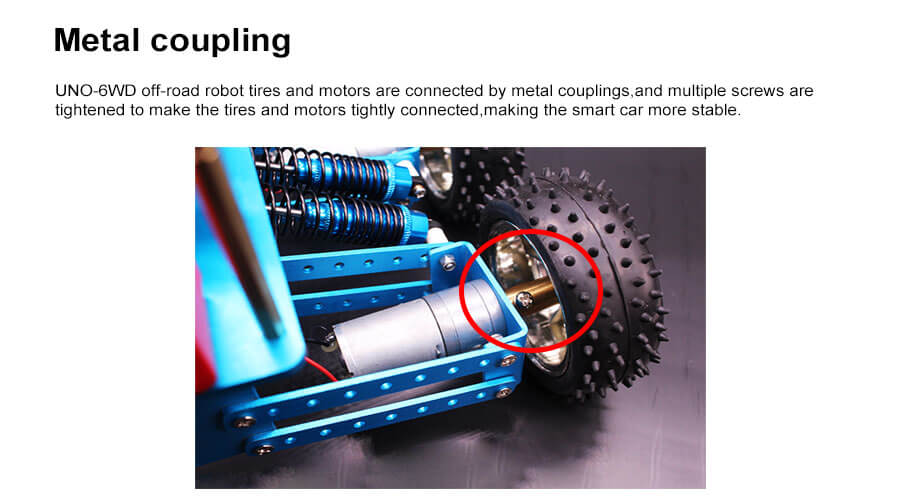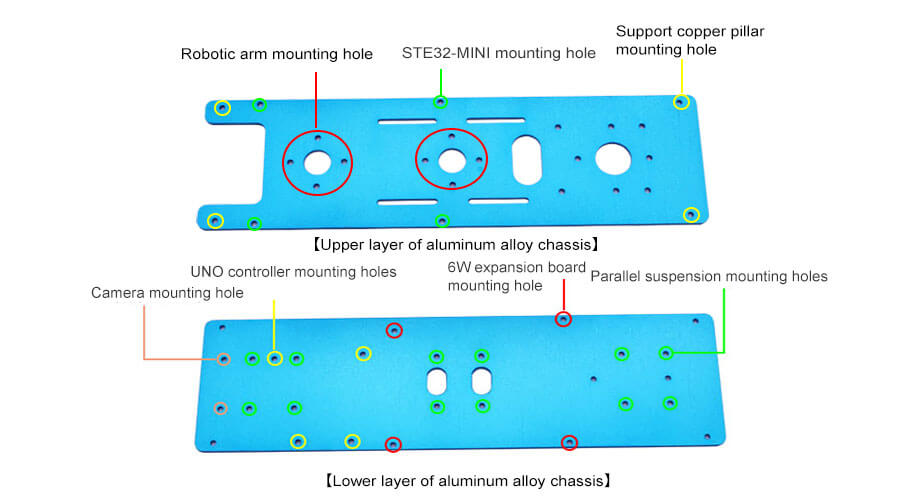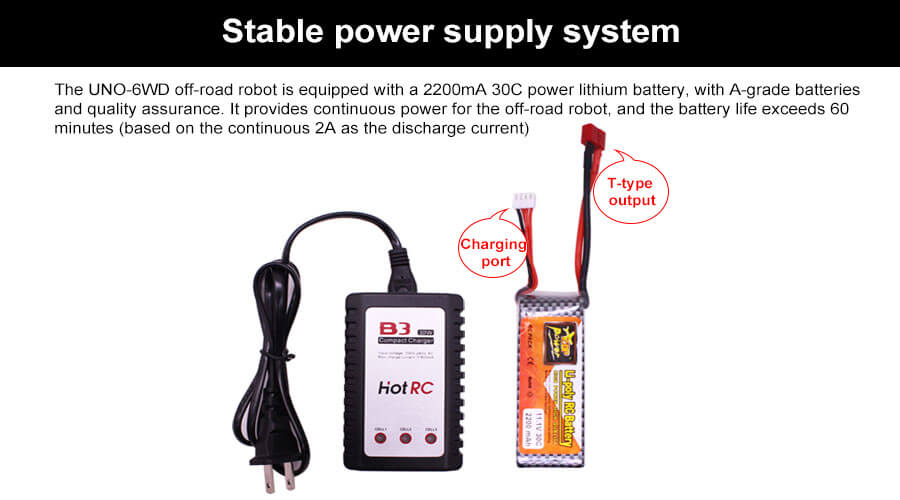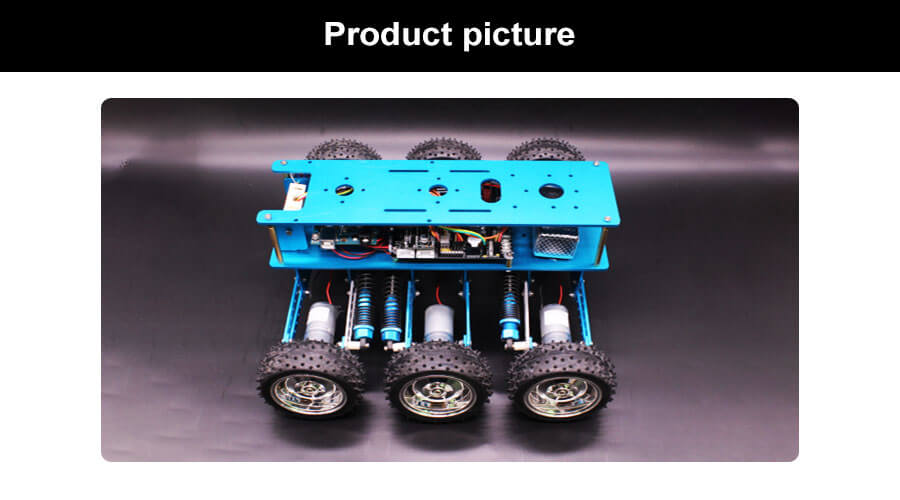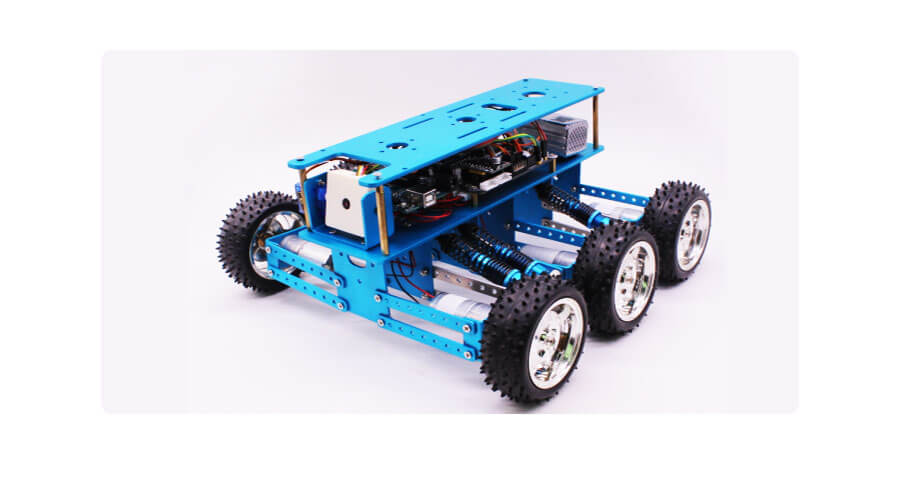 Detail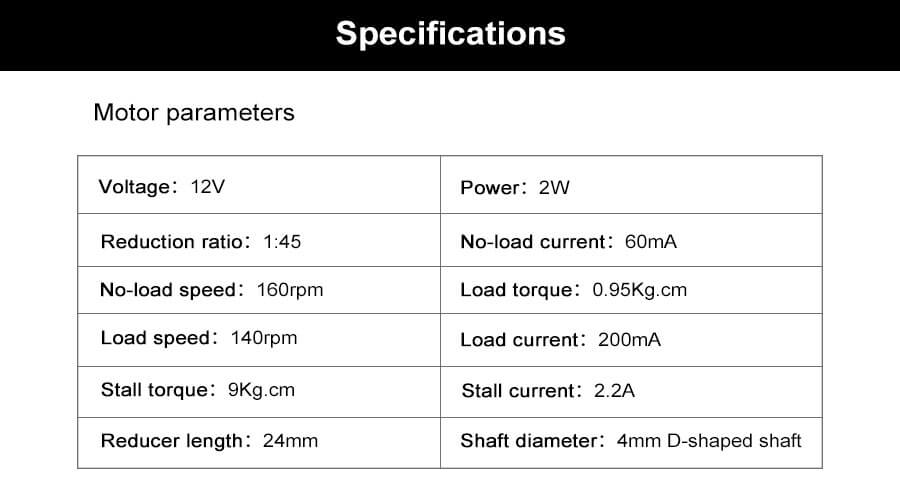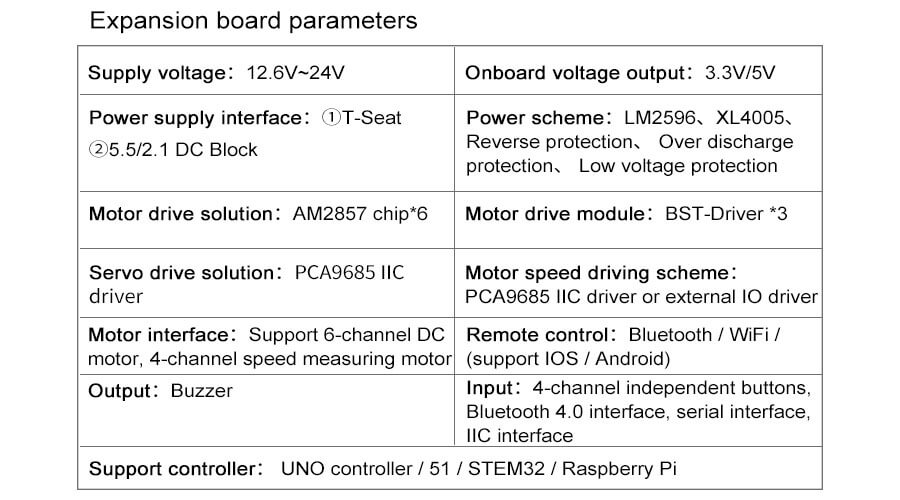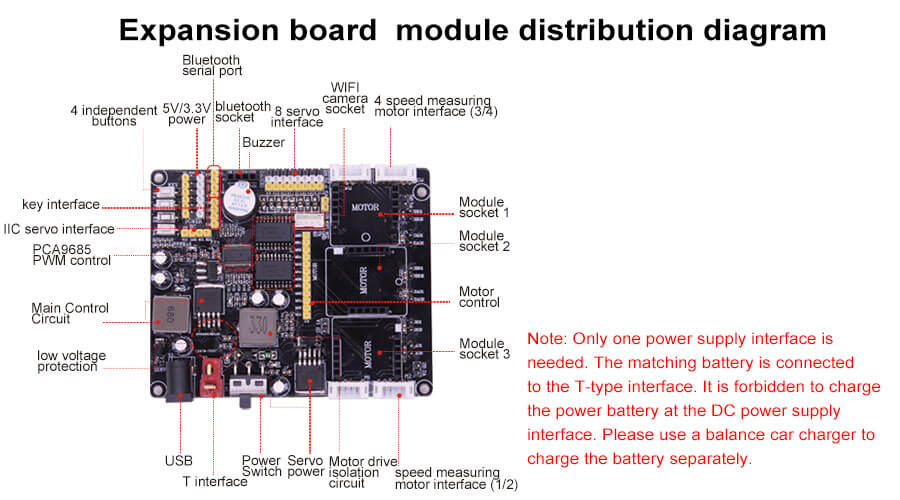 Package list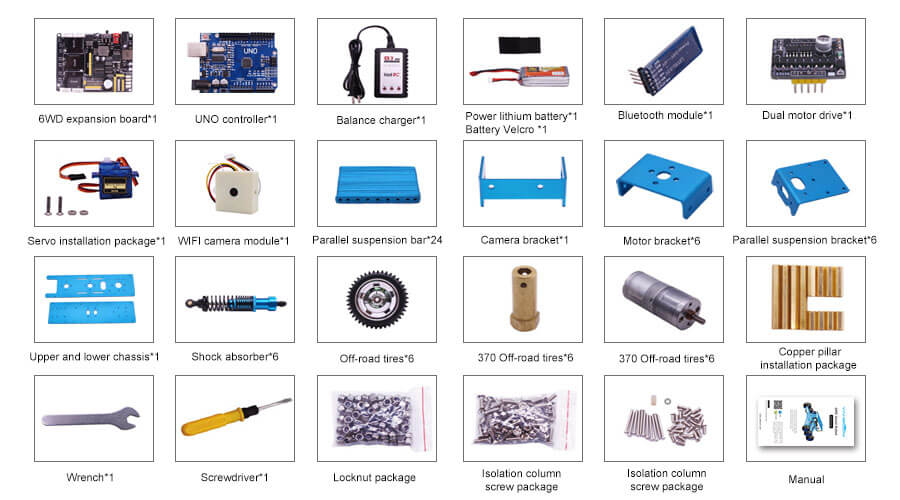 Documents
Shipping and delivery Information
Free Shipping Policy
Start Date - All Time
End Date - All Time
Order less $50 - You have to pay shipping fee, $10 by default (small package Air), or $20 by DHL.
Order over $50, less $150 - Your order could enjoy free shipping by small package Air, or $15 by DHL.
Orders over $150 - Your order will enjoy free shipping via DHL. In most cases, it takes 3-5 working days to arrive.
Exceptions - Orders from countries in Zone 9 are over $300 for free DHL shipping. To see a full list of countries in zone 9, click here.
Order less $100 - Shipping fee is $45 by DHL.
Order over $100, less $200 - Shipping fee is $35 by DHL
Order over $200, less $300 - Shipping fee is $25 by DHL
Orders over $300 - Free shipping by DHL
Some of our products come with battery and motor. If DHL is not available to your country, we will change DHL to UPS, Fedex, or special line, depending on your country.
Distributors are not eligible for free shipping.
Shipping Method
| | | | |
| --- | --- | --- | --- |
| Shipping Method | Delivery Time(business day) | Tracking No | Weight Limit |
| DHL | 5-7 | YES | No |
| UPS | 5-7 | YES | No |
| Fedex | 7-10 | YES | No |
| Special line | 10-15 | YES | No |
| Small Packets Air | 15-30 | YES | No |
After your package is sent out, you can see your tracking number on our website. We will also inform you via email about your tracking number and tracking link.
Customs, Duties and Taxes
Our term is FOB Shenzhen which doesn't include custom fee. You should expect to pay any amount charged by the government in your respective country. This includes, and is not limited to, duties, taxes and any extra fees charged by the courier company.
Payment & Security
Payment
PayPal
The main Payment method is Paypal. If you have paypal, that is great. You can simply place order and check out with few steps. If you don't have Paypal account, you can register it and pay by Credit or Debit Card.
Pay with Paypal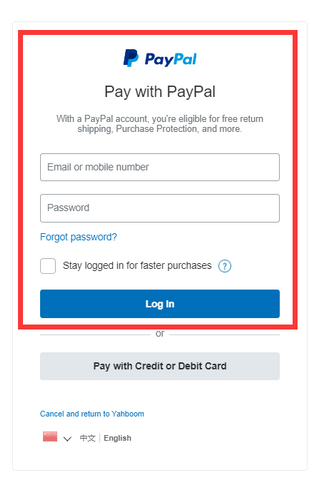 Pay with Credit or Debit Card
Your payment information is processed securely. We do not store credit card details nor have access to your credit card information.
A positive feature: The speed of this 6WD car is really fast and suitable for FPV games.
Un buon acquisto.
I am quite satisfied. As I have already pointed out, the kit was missing nuts and bolts, the power plug of the battery charger was not of the European type and I had to buy an adapter. As for the assembly everything is ok. The arduino sketch did not load because you did not write that you have to disconnect the two wires RX and TX. In the app. the "dece" key for left and right switches from normal to very slow speed. The unused connections but present on the expansion board are not documented, the buzzer does not know what it is for. For these reasons I only give 4 stars.
The shape of car is good, but after the car moves....
The shape of the car is good, but after the car moves for a long time in different environments, the Dupont line is easy to loosen.
Before using it, you need some patience to check and connect the DuPont cable correctly. Then download the source code and APP file provided by Yahboom, you can remote control the car, FPV real-time video transmission function makes me very satisfied.
I was thinking that if I took this guy to participate in a smart car race, it would definitely be the champion.
Large and fast 6WD off-road car
I bought this car to participate in the robot competition in our school. I have used the Arduino development board for two years and very familiar with Arduino programming. After receiving this package, I modified some parameters on the program provided by Yahboom to make my car move faster. What attracts me the most is its wifi camera, camera itself can automatically generate a wireless network. Without other networks, i can view the video screen in real time on the mobile APP, and i can also take videos and photos. I plan to buy some other aluminum alloy brackets and create a special 6WD off-road car by myself.
Fast 6WD car and good after-sales service!!!
background:
I am a college student majoring in electronic engineering. I bought this car to participate in our school's smart car competition.
Hardware:
There are 3 motor drive modules on the expansion board, which can perfectly drive 6 powerful motors. In the race, my car always runs first.
Structure:
The blue aluminum alloy is my favorite. The spring design allows the car to walk stably in different environments.
Features:
The APP supports Android and iOS phones. I can smoothly see the current video screen on the phone and remotely control the car.
My advice:
All the wires on the expansion board are Dupont lines. After a long time of driving, these wires will loosen and affect some functions. It would be perfect if it could be changed to PH2.0 or XH2.45.
QUESTIONS & ANSWERS
Good afternoon. How far does the fpv camera generate the image? Do I need a router for the fpv to generate an image or does it use the cell phone's wi-fi?

Hello Friend, sorry for late reply. There is some time difference between us, so I could not reply to your on time.

The camera module included in the car kit will automatically generate a wifi network signal.
After connecting your mobile phone to this signal, you can watch the video on the APP and control the car.
The transmission effect within 20 meters is the best.