Description
Yahboom Arduino 4WD Robot is a perfect 4WD robot platform with Arduino UNO as the core controller. Most of the components are connected with screw and copper pillar, and a few parts are designed with the anti-reverse socket. You can build your own robot with several simple steps of assembling and software debugging, then learn all about Arduino UNO, robots, sensors, Bluetooth communication, obstacle avoidance, and wireless remote control. In addition, you can also take it further with your own code by taking advantage of the BST-4WD multi-function expansion board, ultrasonic sensor, Bluetooth Module, IR sensors and LEDs in this kit. If you want to have an education robot that meets the demands of learning, entertainment, competition, and DIY, it is the best option for you.

Feature
This robot can be assembled in a few simple steps without welding circuits.
The entire vehicle adopts aluminum alloy chassis, strong four-wheel drive, metal motor brackets, and high-quality battery.
BST-4WD multi-functional expansion board is equipped with some interfaces of various sensors and communication modules, and it is compatible with two core controllers: Arduino UNO and Raspberry Pi.
Some holes are reserved in the external structure for users to expand by themselves.
It supports multiple functions: Intelligent light-seeking, Color discrimination, Ultrasonic obstacle avoidance, Outfire, etc.
Users can use the C language programming by Arduino IDE and Graphical programming by Mixly and Scratch 3.0. And the car is controlled by infrared remote control and APP remote control by Android/iOS mobile.
Detail
Package list
1 x Uno R3
1 x 4WD expansion board
2.infrared sensor & seeking light
1 x gray module
1 x ultrasonic sensor
1 x colorful car light
1 x Bluetooth 4.0 module
1 x 18650 battery box
3 x 18650 battery
1 x acrylic chassis
1 x aluminum chassis
4 x wheel
4 x  DC motor
4 x  motor bracket
1 x 6pin flat cable 
4 x 4pin flat cable 
1 x  3 pin flat cable
1 x servo package
1 x motor fan package
n x screw& nut
1 x 12.6v charger
1 x screwdriver
1 x USB cable
IR remote control
1 x manual book
Documents
Shipping and delivery Information
Free Shipping Policy
Start Date - All Time
End Date - All Time
Order less $50 - You have to pay shipping fee, $10 by default (small package Air), or $20 by DHL.
Order over $50, less $150 - Your order could enjoy free shipping by small package Air, or $15 by DHL.
Orders over $150 - Your order will enjoy free shipping via DHL. In most cases, it takes 3-5 working days to arrive.
Exceptions - Orders from countries in Zone 9 are over $300 for free DHL shipping. To see a full list of countries in zone 9, click here.
Order less $100 - Shipping fee is $45 by DHL.
Order over $100, less $200 - Shipping fee is $35 by DHL
Order over $200, less $300 - Shipping fee is $25 by DHL
Orders over $300 - Free shipping by DHL
Some of our products come with battery and motor. If DHL is not available to your country, we will change DHL to UPS, Fedex, or special line, depending on your country.
Distributors are not eligible for free shipping.
Shipping Method
| | | | |
| --- | --- | --- | --- |
| Shipping Method | Delivery Time(business day) | Tracking No | Weight Limit |
| DHL | 5-7 | YES | No |
| UPS | 5-7 | YES | No |
| Fedex | 7-10 | YES | No |
| Special line | 10-15 | YES | No |
| Small Packets Air | 15-30 | YES | No |
After your package is sent out, you can see your tracking number on our website. We will also inform you via email about your tracking number and tracking link.
Customs, Duties and Taxes
Our term is FOB Shenzhen which doesn't include custom fee. You should expect to pay any amount charged by the government in your respective country. This includes, and is not limited to, duties, taxes and any extra fees charged by the courier company.
Payment & Security
Payment
PayPal
The main Payment method is Paypal. If you have paypal, that is great. You can simply place order and check out with few steps. If you don't have Paypal account, you can register it and pay by Credit or Debit Card.
Pay with Paypal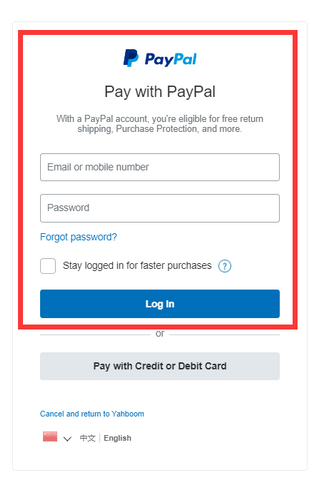 Pay with Credit or Debit Card
Your payment information is processed securely. We do not store credit card details nor have access to your credit card information.
Everything works as promised
Robotics kits is my new passion. I decided to buy this robot car kit attracted by the company. In the description they promised good instructions. After I received the product I was not disappointed.
From Yahboom tutorial there everything was accessible, be it assembly instructions, videos, lessons. Users can decide wether or not to skip steps depending on previous experience with Arduino, but the material is extremely well organized and I would not take anything out. The components are very well crafted and the assembly process is a delight, because the purpose of every part is very well explained. The lessons that allow to upload code to the Arduino are well organized. Particularly I was impressed about how well all parts performed together, hardware and software.
Gotta be the highest quality kit I've ever assembled!
I bought the robot kit for myself to improve my Arduino skills. The kit went together easily in under one hour even when I took plenty of time to do a careful job. All the parts are high quality and carefully packaged. The expansion board is designed with anti-reverse interface, so there is no need to worry about wiring errors.
One thing I would recommend is to be careful not to mix up the connections for the RGB light module and the ultrasonic distance sensor when you attach them to the shield - those two connectors are right next to each other and have the same number of pins.
I'm going to get one for a couple friends. This thing is just awesome. Highly recommended!