Description
Yahboom Pico sensor kit is developed on the Raspberry Pi Pico. It contains 21 sensor modules and an expansion board tailored for the Raspberry Pi Pico. We use MicroPython as the programming language to create 31 learning courses. Starting with some simple LED projects and then moving on to more complicated projects using different modules and sensors, this kit aims to teach users about basic electronics theory, physical computing and how to use Raspberry Pi Pico. This kit is perfect for electronics hobbyists and also for use in schools!

Feature
A plug&play electronics toolkit, no need welding.
21 kinds of sensor modules and a professional expansion board.
MicroPython programming suitable for beginners.
Provided Raspberry Pi Pico beginners and makers with the easiest experience of learning and playing with the Raspberry Pi Pico platform.
Package list
Sensor kit
Yahboom sensor kit *1
Sensor kit + Raspberry Pi Pico
Yahboom sensor kit *1
Raspberry Pico board(Pin headeris welded) *1
Micro USB cable *1

Tutorials
Yahboom sensor kit for Raspberry Pi Pico
Shipping and delivery Information
Free Shipping Policy
Start Date - All Time
End Date - All Time
Order less $50 - You have to pay shipping fee, $10 by default (small package Air), or $20 by DHL.
Order over $50, less $150 - Your order could enjoy free shipping by small package Air, or $15 by DHL.
Orders over $150 - Your order will enjoy free shipping via DHL. In most cases, it takes 3-5 working days to arrive.
Exceptions - Orders from countries in Zone 9 are over $300 for free DHL shipping. To see a full list of countries in zone 9, click here.
Order less $100 - Shipping fee is $45 by DHL.
Order over $100, less $200 - Shipping fee is $35 by DHL
Order over $200, less $300 - Shipping fee is $25 by DHL
Orders over $300 - Free shipping by DHL
Some of our products come with battery and motor. If DHL is not available to your country, we will change DHL to UPS, Fedex, or special line, depending on your country.
Distributors are not eligible for free shipping.
Shipping Method
| | | | |
| --- | --- | --- | --- |
| Shipping Method | Delivery Time(business day) | Tracking No | Weight Limit |
| DHL | 5-7 | YES | No |
| UPS | 5-7 | YES | No |
| Fedex | 7-10 | YES | No |
| Special line | 10-15 | YES | No |
| Small Packets Air | 15-30 | YES | No |
After your package is sent out, you can see your tracking number on our website. We will also inform you via email about your tracking number and tracking link.
Customs, Duties and Taxes
Our term is FOB Shenzhen which doesn't include custom fee. You should expect to pay any amount charged by the government in your respective country. This includes, and is not limited to, duties, taxes and any extra fees charged by the courier company.
Payment & Security
Payment
PayPal
The main Payment method is Paypal. If you have paypal, that is great. You can simply place order and check out with few steps. If you don't have Paypal account, you can register it and pay by Credit or Debit Card.
Pay with Paypal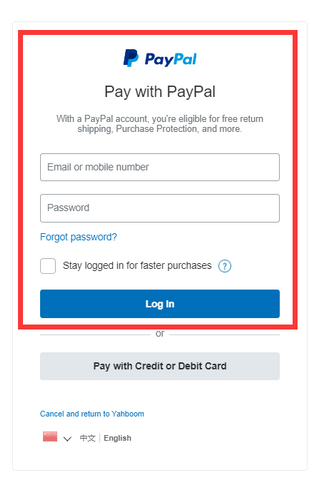 Pay with Credit or Debit Card
Your payment information is processed securely. We do not store credit card details nor have access to your credit card information.
Good raspberry pi pico sensor kit!
This kit contains various types of sensors, which is very suitable for raspberry novices to experiment and learn. They are equipped with detailed operating instructions, which is easy to install and operate.
I like this kit very much, because it provides a very good learning opportunity, so that I can deeply understand the working principle of raspberry pie and sensor. The sensors in the kit can meet my needs in the experiment, and with these sensors, I can conduct more complex and interesting experiments.
Great value, nice documentation
Very good product to start a complete initiation on electronic and programming. Components seems to be in a very good quality, and all the projects (on pdf file, can be downloaded on http://www.yahboom.net/download/ website) in MicroPython (using Processing software) are interesting and could be a good start point for more another personnal projects.
Awesome. Almost 5 star.
Scenario 1. If you have an empty shelf collecting dust, then this item is perfect for you. You can unpack the box and put everything on your shelf. And now your furniture is clean.
Scenario 2. You started noticing your kid is interested in technical classes. You want him/her/it to be ready for college/university, then buy this kit. Don't forget to spend some time with your kid to show the wonderful world of electronics.
Scenario 3. You are a person in your comfort zone with plenty of free time who doesn't mind to procrastinate sometimes. If this is about you, then you should buy it
I've received the parcel. The outer packaging is almost intact. Everything is included. Delivered quickly. I have not tested it for performance yet, if something does not work, I will add a comment.
Good for the basics
Some of these modules work better than others. If you're looking for a bunch of random sensors, this would be convenient, but if you really mainly have your eye on 3 or 4, you might want to consider ordering them individually so you aren't stuck with, on average (sometimes) lower quality modules. That's probably being pessimistic, though. Mainly, these sensors work great and are great for beginners.