Yahboom DOFBOT AI Vision Robotic Arm with ROS Python programming for Raspberry Pi 4B 8GB/4GB
Description
This Raspberry Pi robotic arm is mainly composed of an aluminum alloy bracket, a sturdy chassis, a multi-function expansion board, 6 bus servos and a 300,000 pixel camera. We built an operating system specifically for it based on Ubuntu20.04/ROD noetic, using Open Source CV and Python3 programming to create a series of AI vision functions. It can be controlled by APP, PC software, handle, JupyterLab. We provide detailed tutorials, open source codes and technical support services for Raspberry Pi players and AI beginners.
Features
Rich list of materials
Assembled Robotic arm.
Matching color-printed map and 4 different colors blocks.
PS2 gamepad.
32G TF card with image system.
Yahboom special cooling HAT to help heat dissipation.
User-friendly detailed design
Users can connect network by the mobile APP QR code on APP to get started quickly.
OLED displays IP address and Raspberry Pi CPU related information in real time.
12V 5A power adapter power supply, no battery life limit.
The chassis with suction cups is more stable and can be stably placed in any experimental environment at any time.
Exciting AI features
It can be controlled by Android/iOS APP, PC upper computer, handle, Jupyter Lab webpage online programming.
DOFBOT can realize Gesture recognition, color recognition, visual positioning, garbage classification, catch game, face tracking, building blocks stacking and other AI games.
User can make it learn to customize action groups, and complete the synchronous action of the dual robotic arm.
Excellent extensibility
The expansion board is compatible with Jetson NANO, Raspberry Pi, Arduino, Micro:bit four development boards.
Aluminum alloy structure is detachable, users can extend or shorten the length of the robotic arm.
We reserve 6 bus servo (DOBFOT only uses one) + 6 PWM servo, wireless controller receiver, WiFi/Bluetooth module, I2C and ultrasonic module interfaces.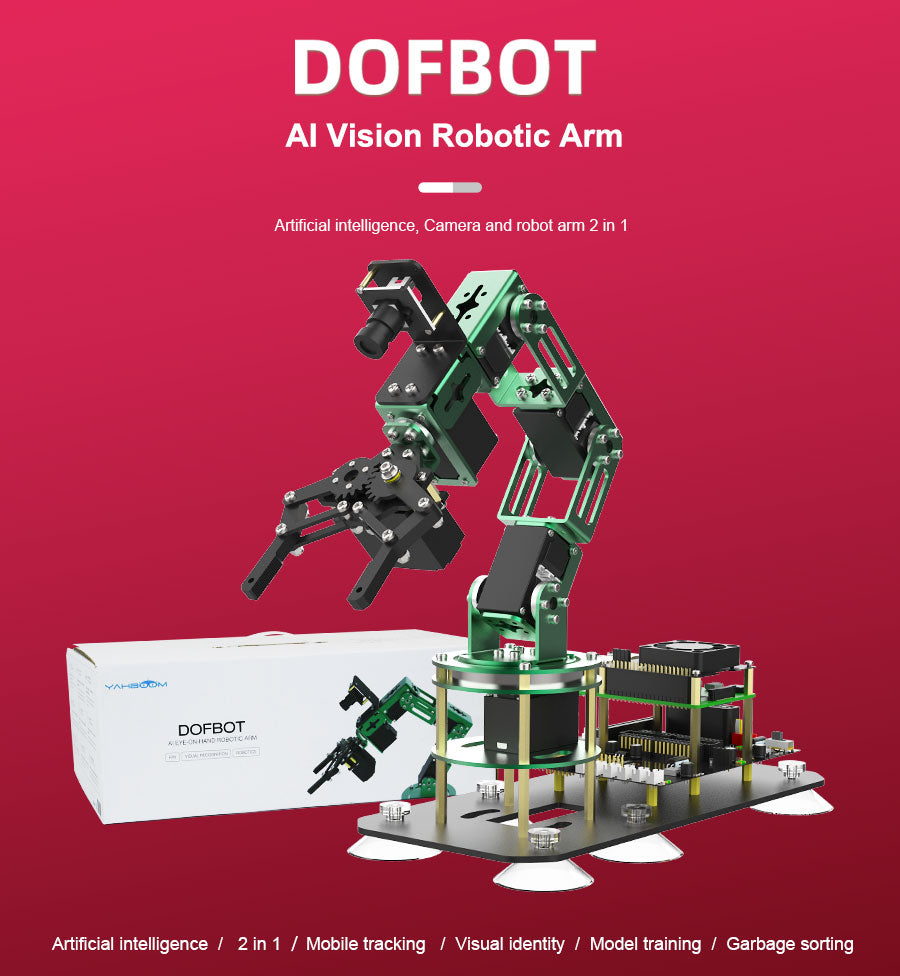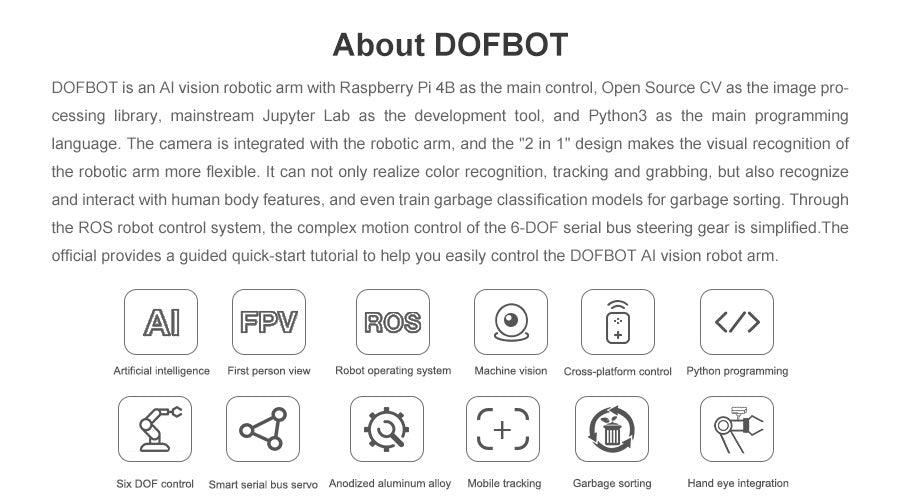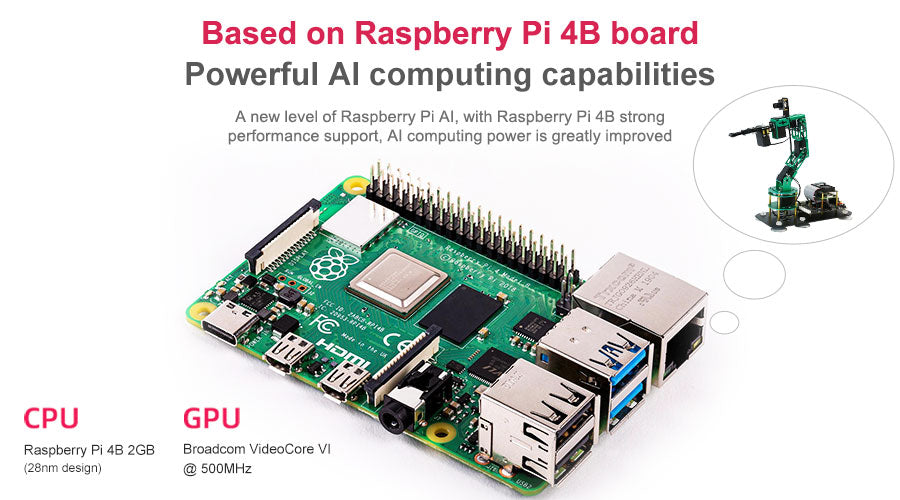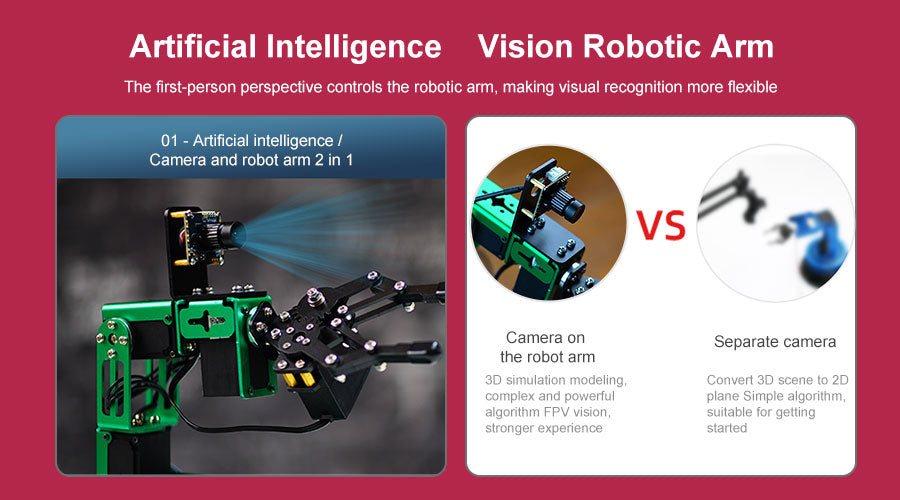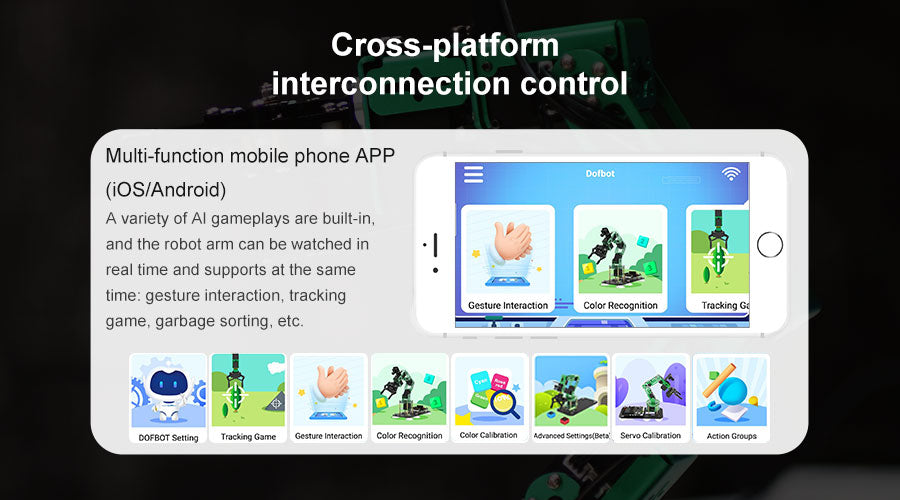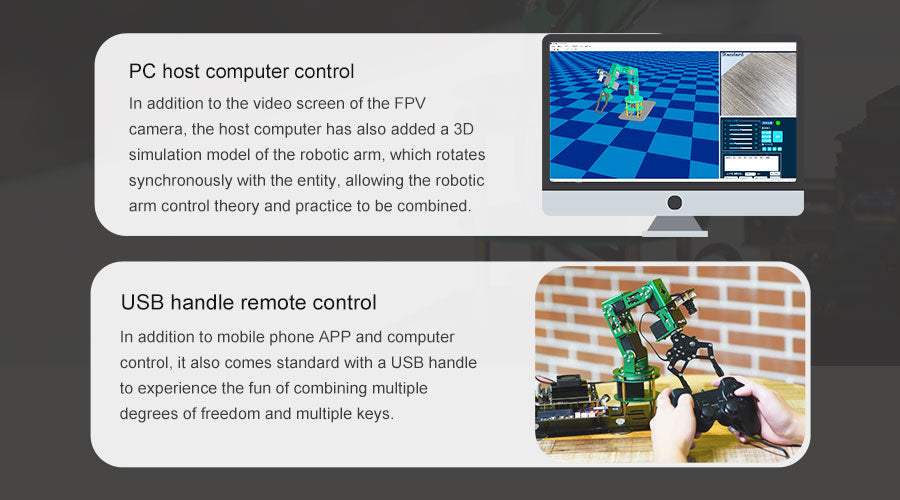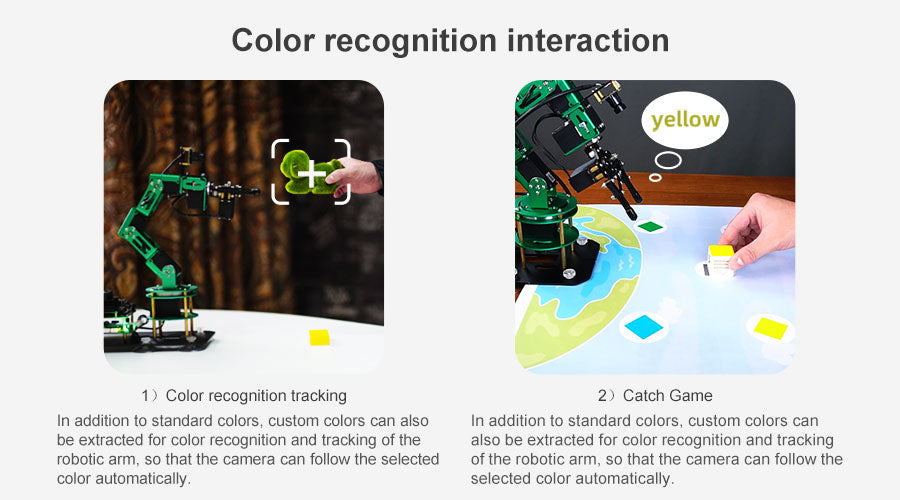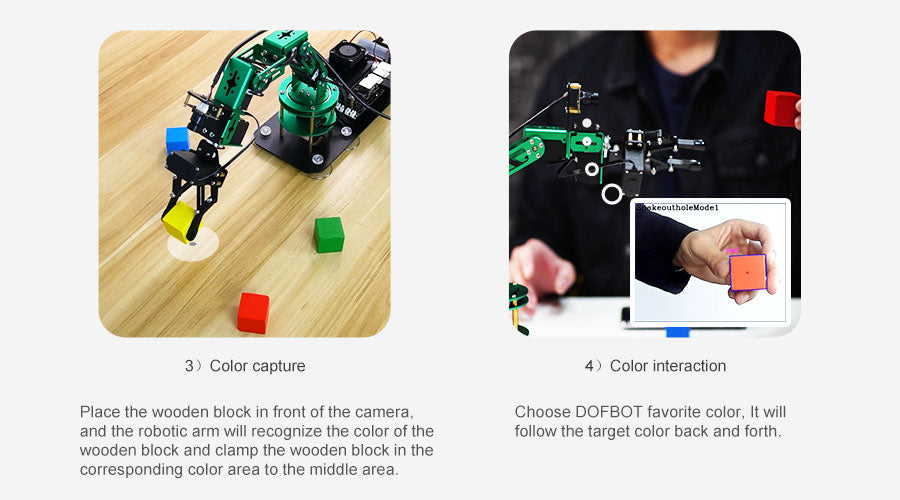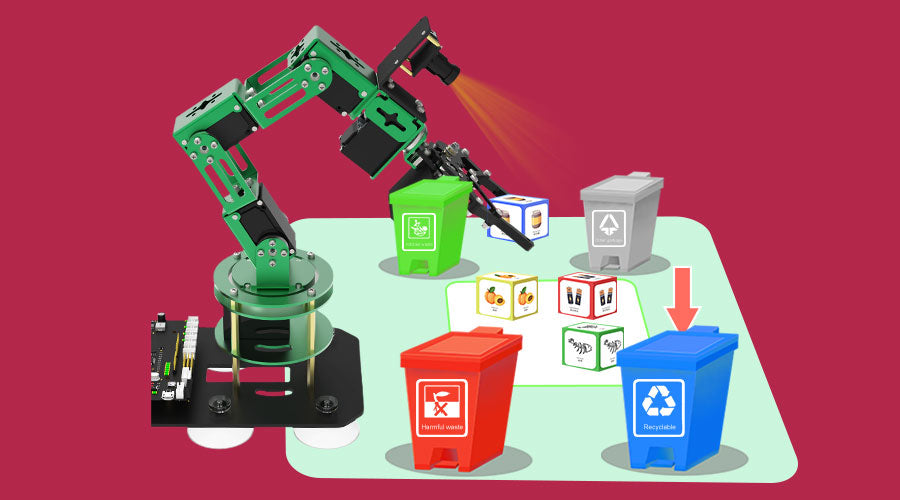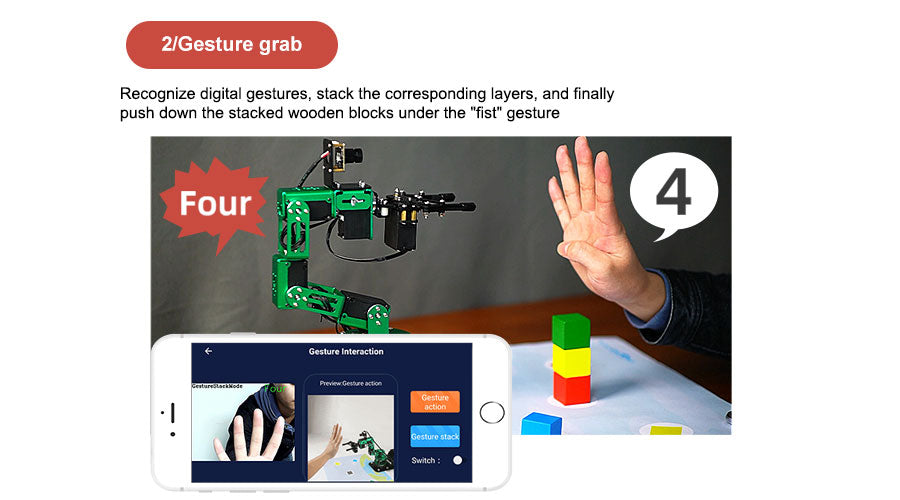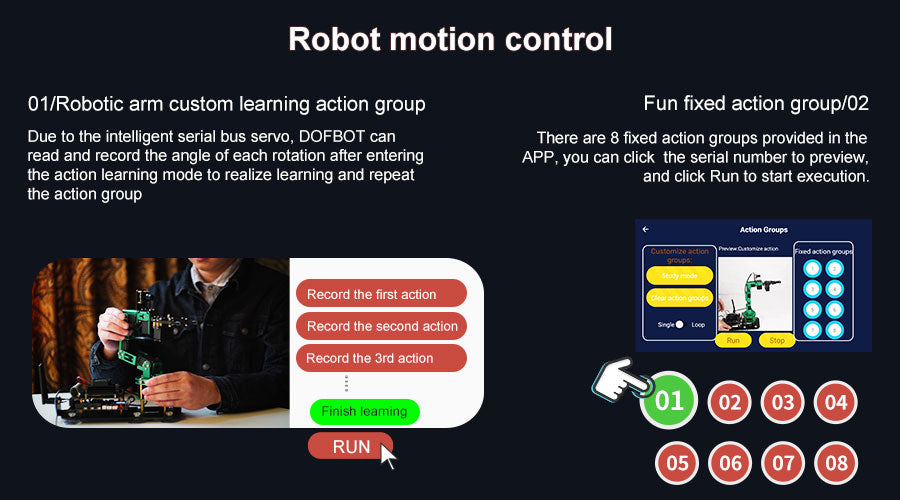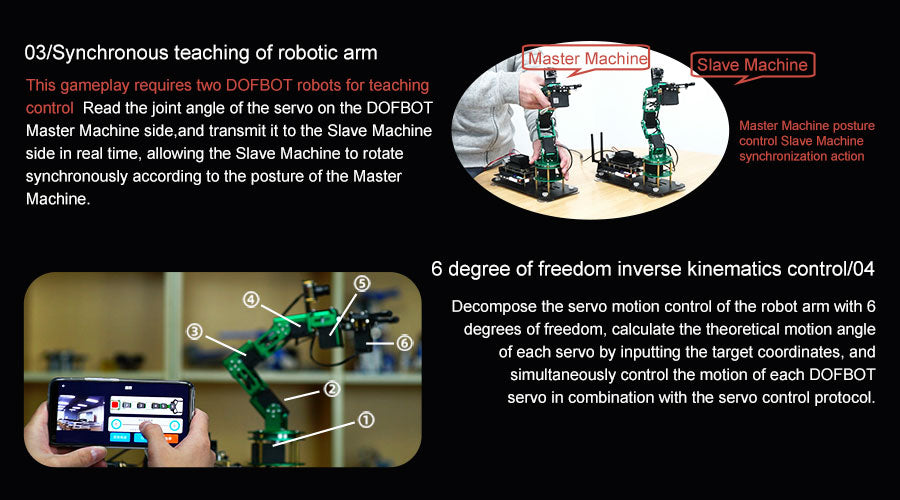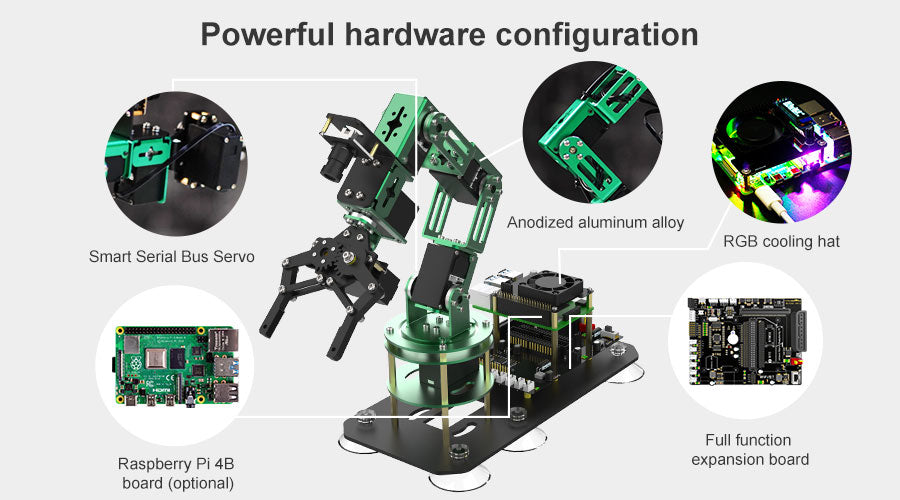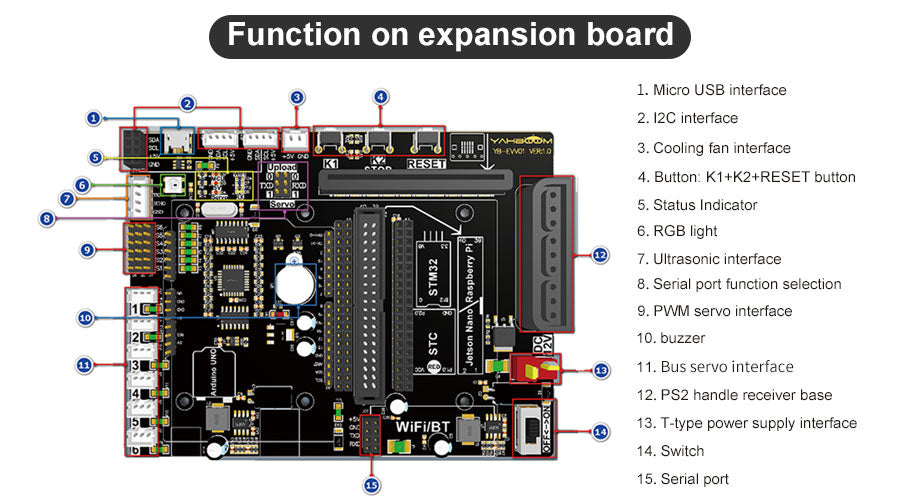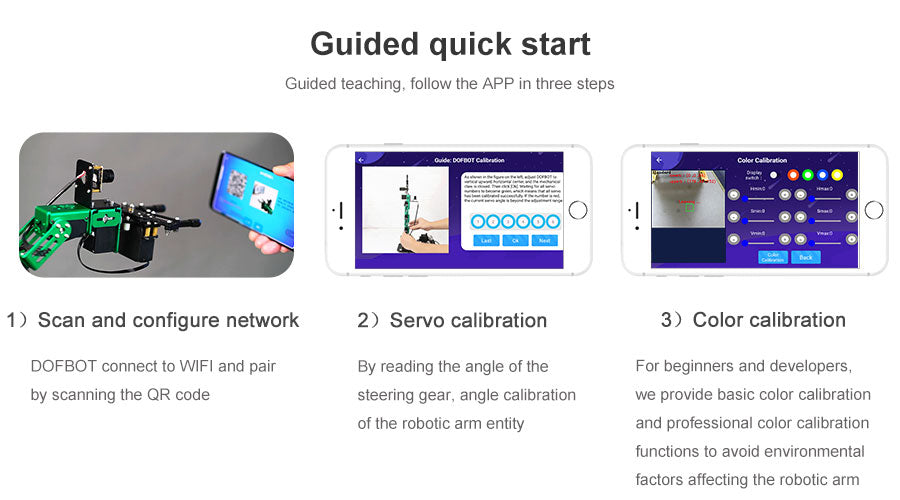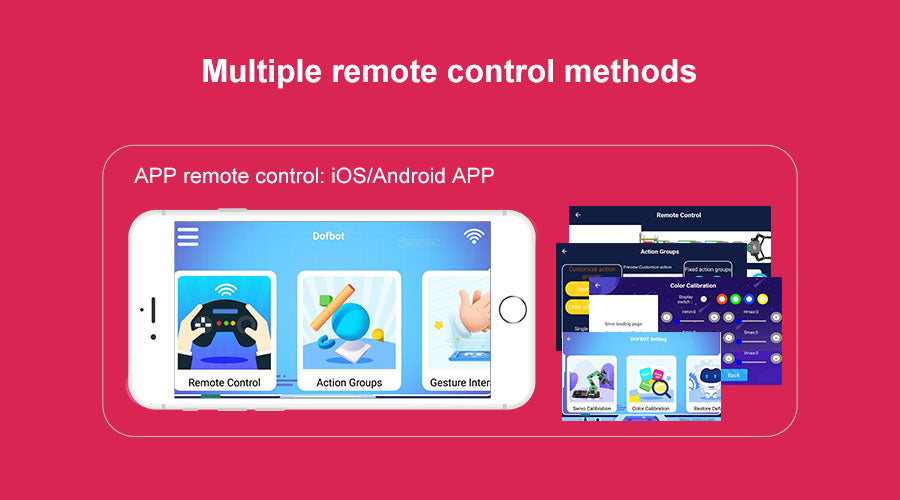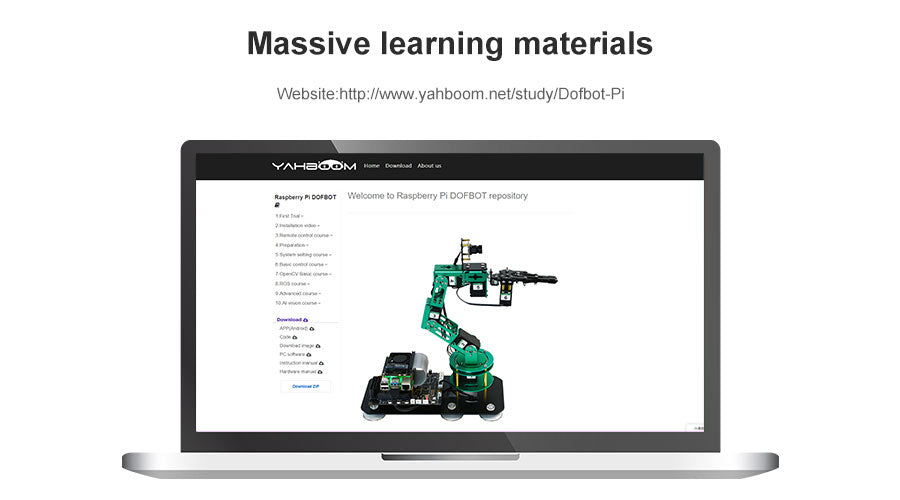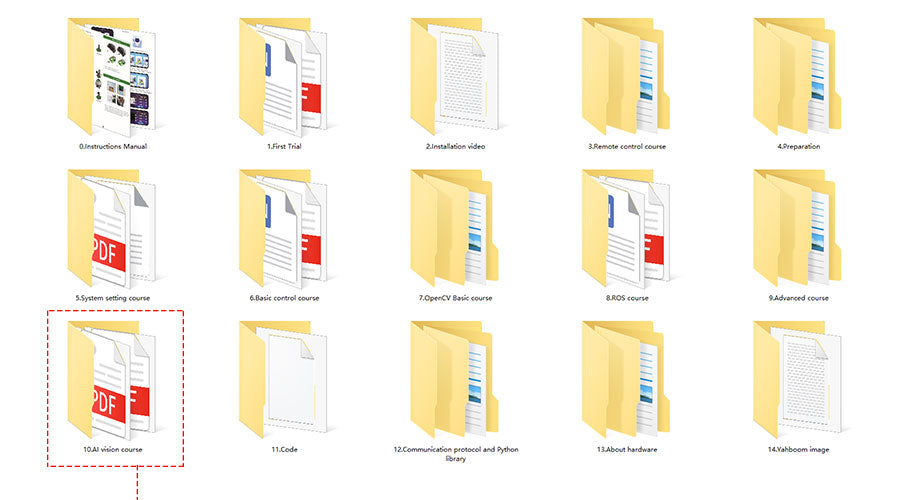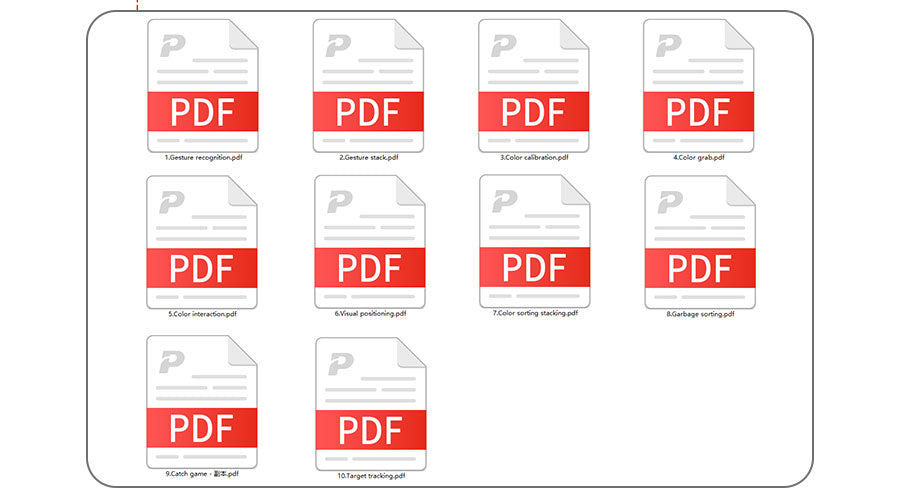 Detail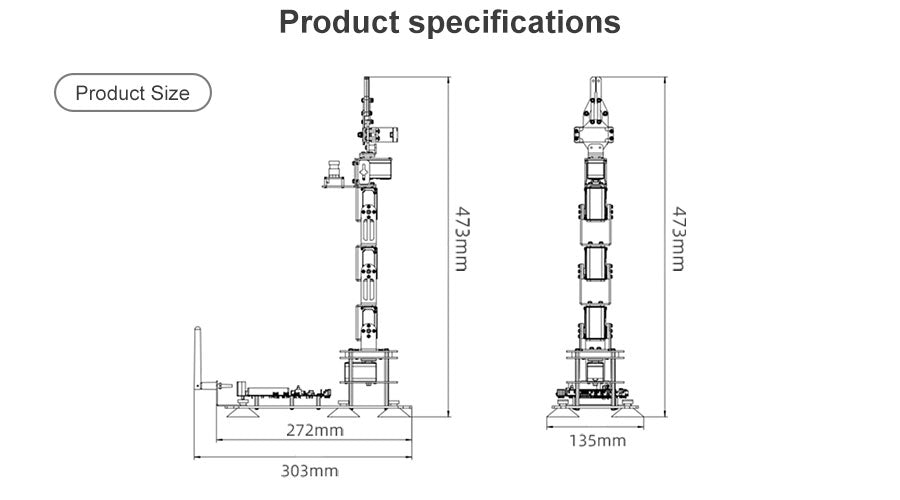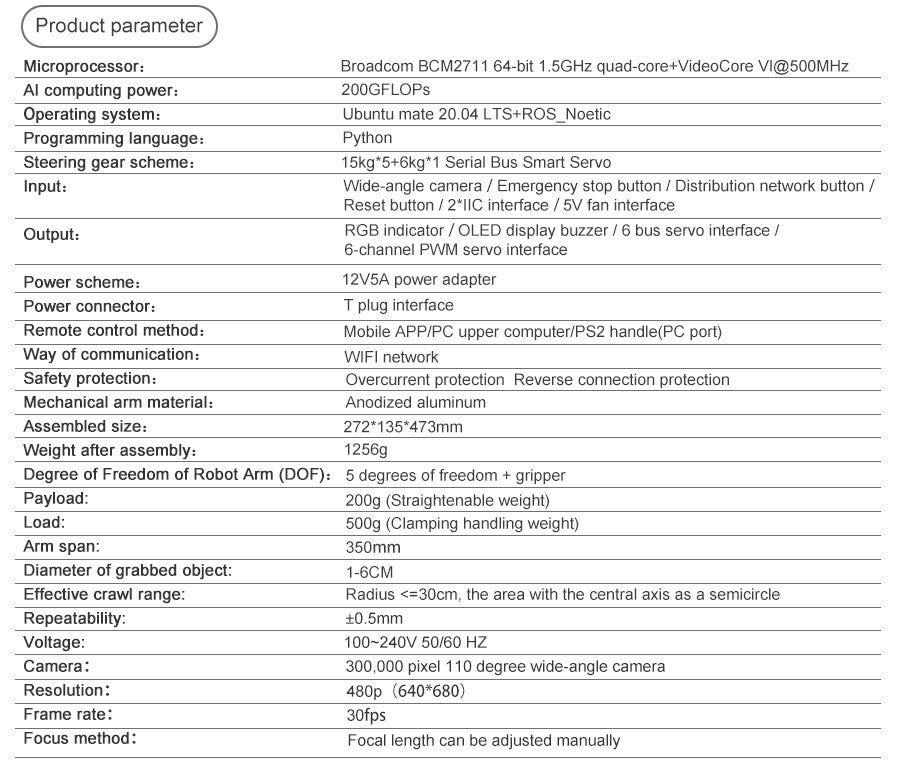 Package list
Another version
Jetson NANO DOFBOT AI Vision Robotic Arm 
 Tutorial
Yahboom Raspberry Pi DOFBOT AI Vision Robotic Arm
QUESTIONS & ANSWERS
Have a Question?
Be the first to ask a question about this.
Ask a Question
Good
Compared with the JestonNANO version, I chose the cheaper Raspberry Pi version. After using it for half a month, the experience is very good, I like it very much.
I like this robotic arm.
Exterior:
The green aluminum structure is my favorite, and I also buy other brands of robotic arms, but the comprehensive comparison of Yahboom's robotic arms is more in my heart. The 6 servos seem to be of very good quality. I also want to buy more servos to extend the robot arm longer.
hardware:
There are 5 servo ports left on the expansion board. It seems that many servos can be connected. Wow, this is what I want. The design of the OLED display is very intimate. I can directly check the IP address instead of always connecting to the computer's display.
Features:
I like ctach games so much. Several times, "I almost got my finger bitten by this snake." Sounds incredible, right? Lol
Joshua Lori
A birthday gift for my brother, he liked it very much, a little expensive, but I think it is worth it.
looks very good
I just received it yesterday, although it has gone a long way, but the outer packaging has not been damaged, everything looks good.
My favorite robotic arm
I have used this robotic arm for almost a week, and overall it is worth the price.
The quality of the 6 servos is very good, which is the best quality among all the servos I have.
The color recognition function is very accurate. I can successfully implement all the functions on the APP. Now I have logged into the system and run a single functional program.
Garbage classification is my most surprising feature. It can prepare to identify all the garbage that already exists in the system. I am learning and training the model to make it recognize more garbage.
But i have to say that some details need to be added to the manual, such as the connection position of the OLED display and the position of the 12v power adapter. It took me a few minutes to find their installation location