Yahboom 15KG serial bus smart servo and driver debugging board for Robotic Arm
Description
This serial bus smart servo possess 15KG torque and adopts all-metal gears inside, strong and durable. It can be controlled by serial port commands, multiple servos can be cascaded at the same time, which can help us create robotic arms and bionic robots. Compared with ordinary servos on the market, it has the characteristics of reading back the angle, adjusting the rotation speed, modifying the identification ID number. With Yahboom servo driver board, easy to drive this servo. And we will also provide PC debugging software and some programs(based on Jeston NANO/Raspberry Pi/K210/Arduino/Micro:bit to users for reference.
Features
Servo comes with All-metal bearings and gears adopt high-precision potentiometers inside.
3Pin serial bus interface with anti-reverse connection design can be cascaded with multiple servos.
We can customize the rotation speed and ID number of the servo.
It support read back the currently position and status.
Users can built some robotic arms and bionic robots based on these servos.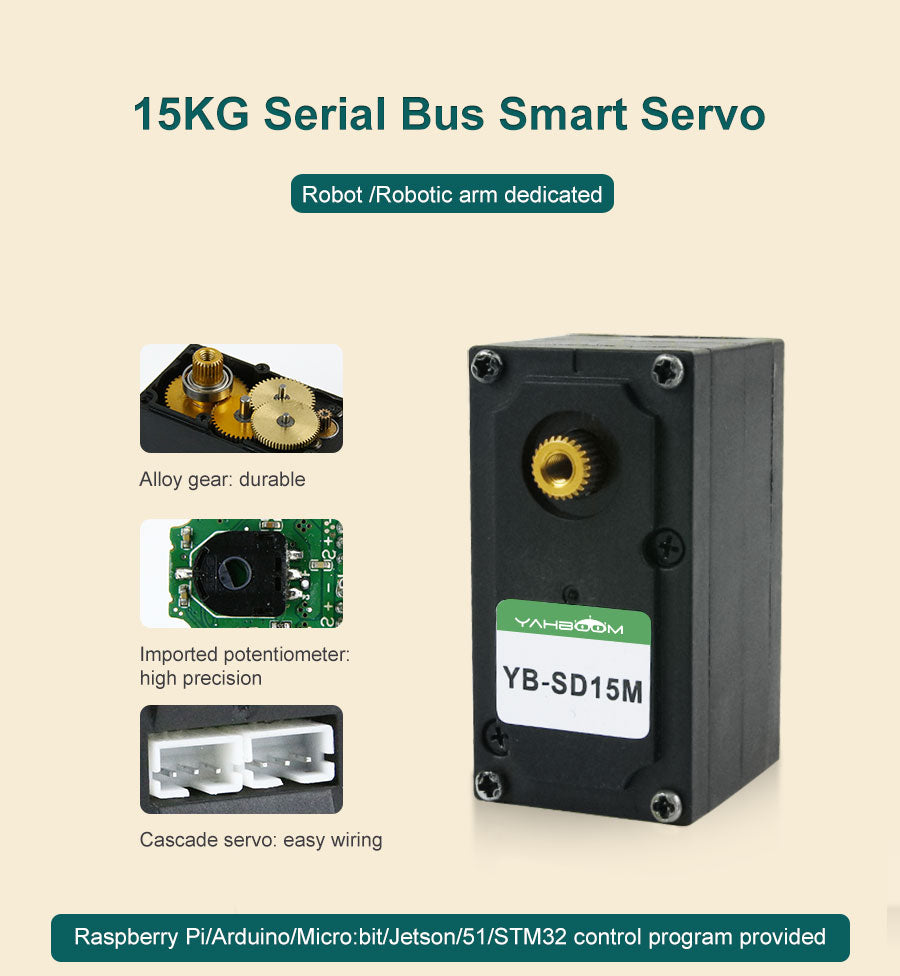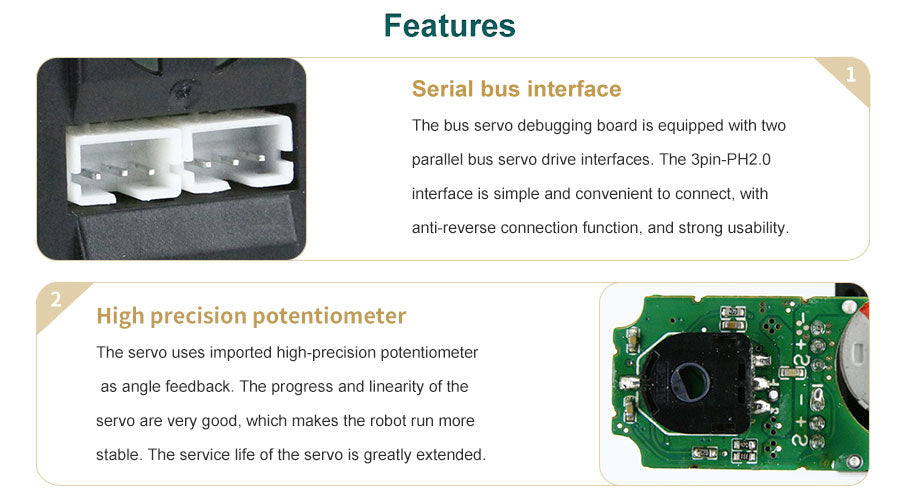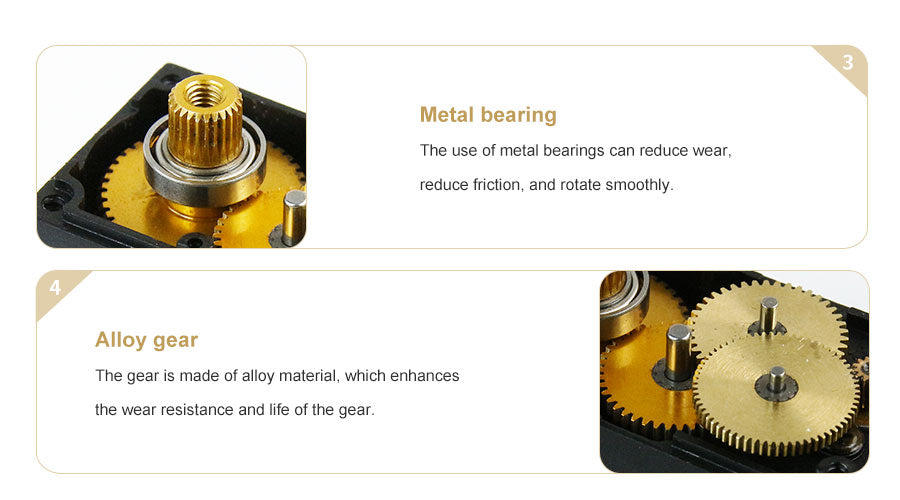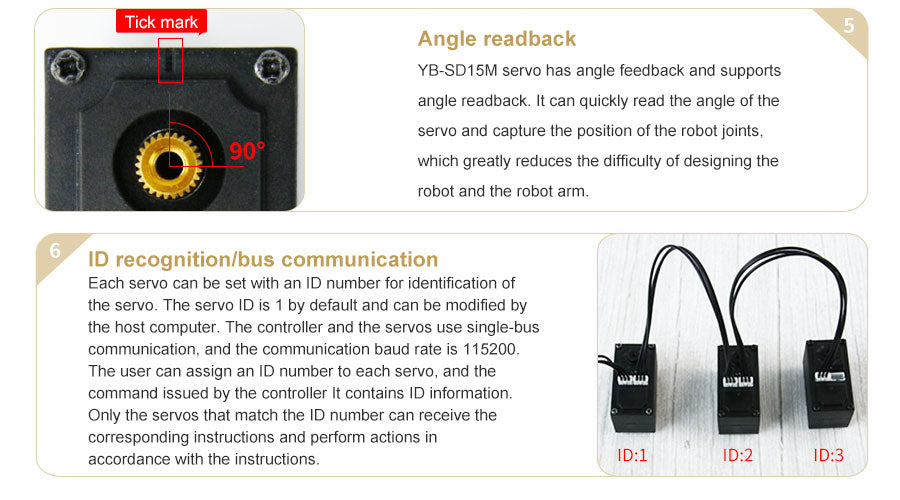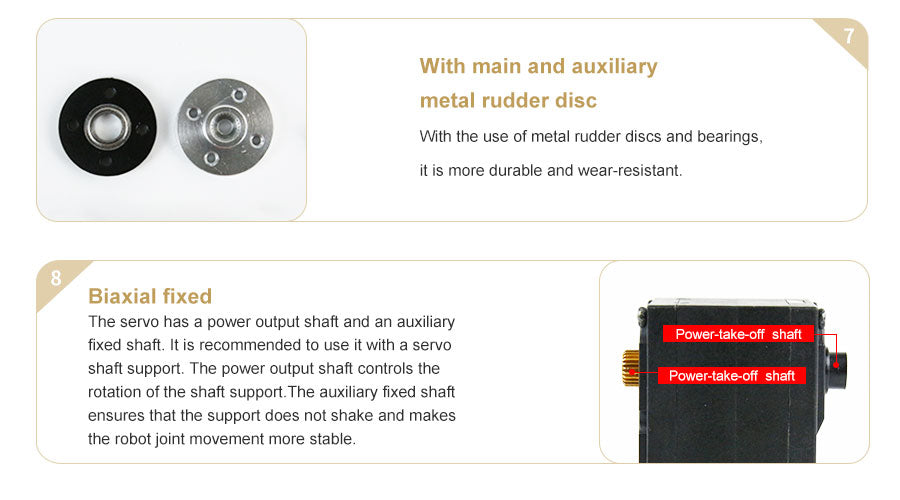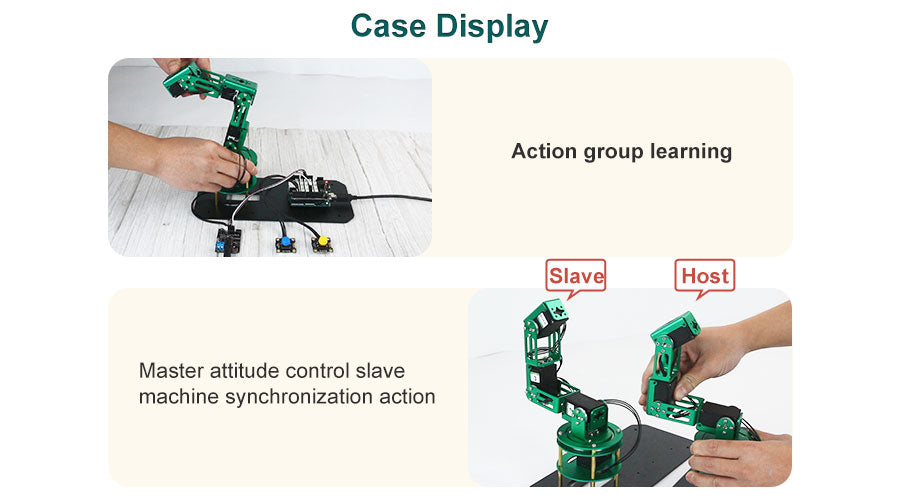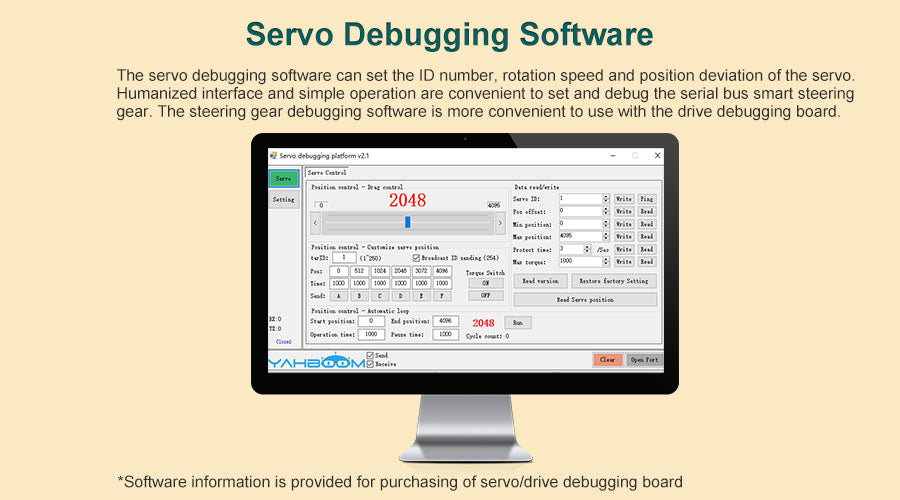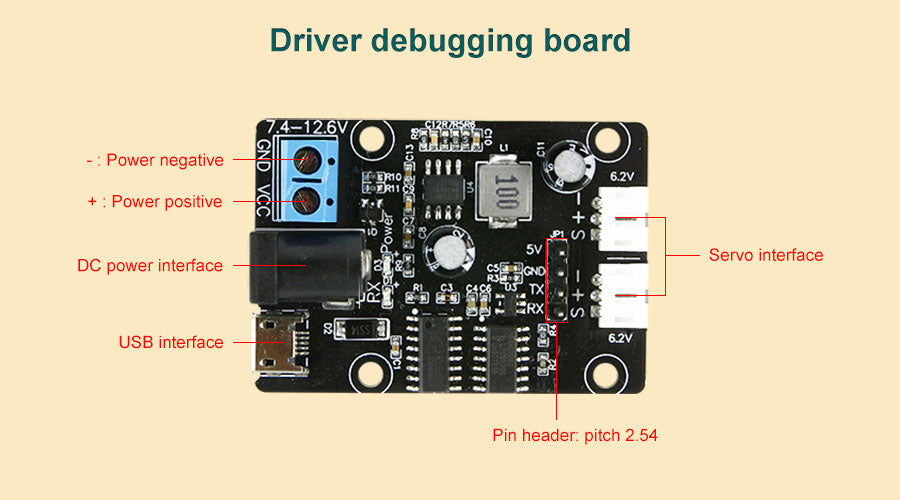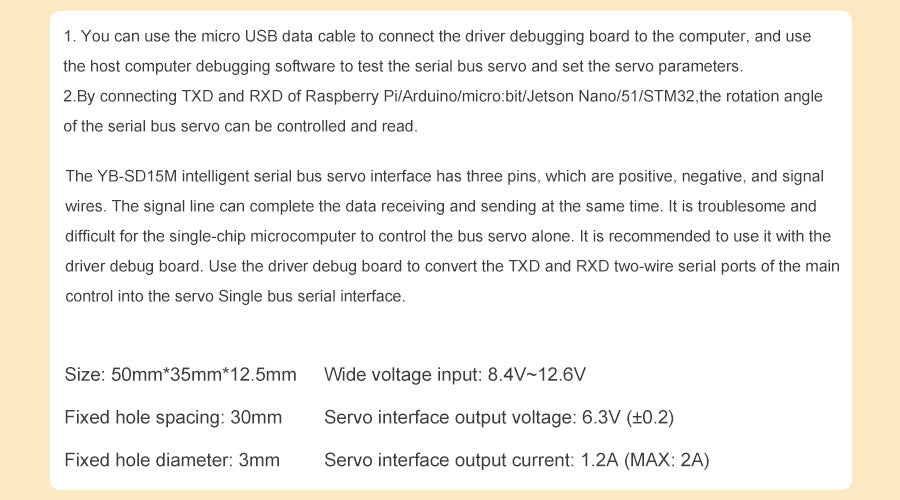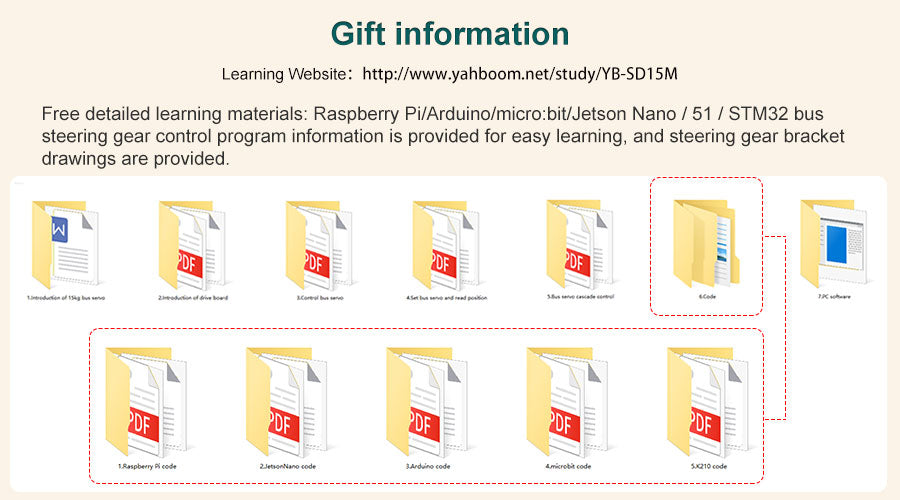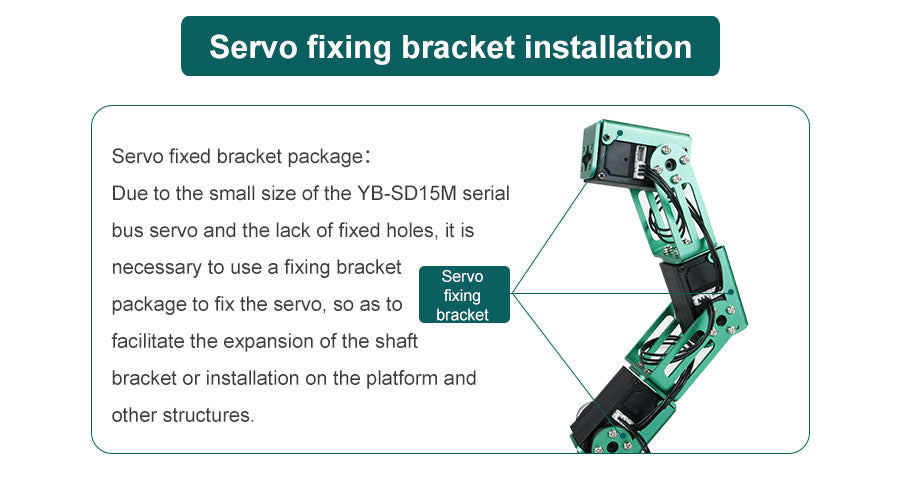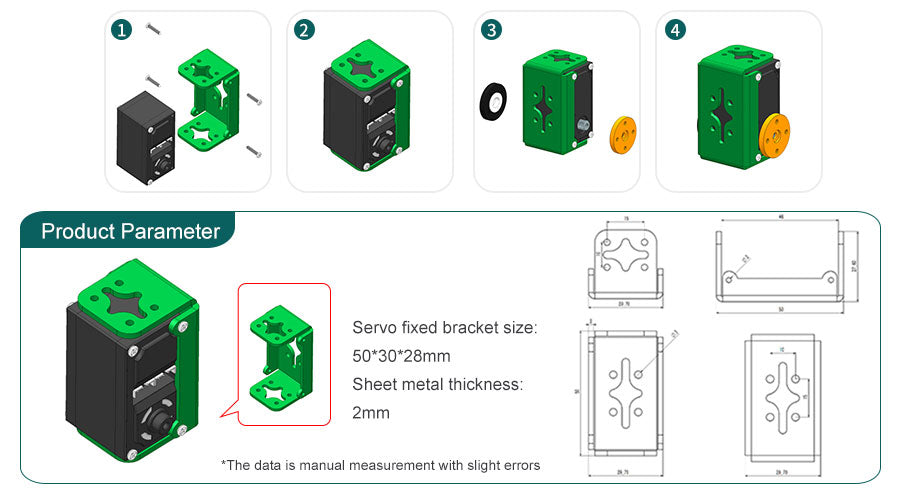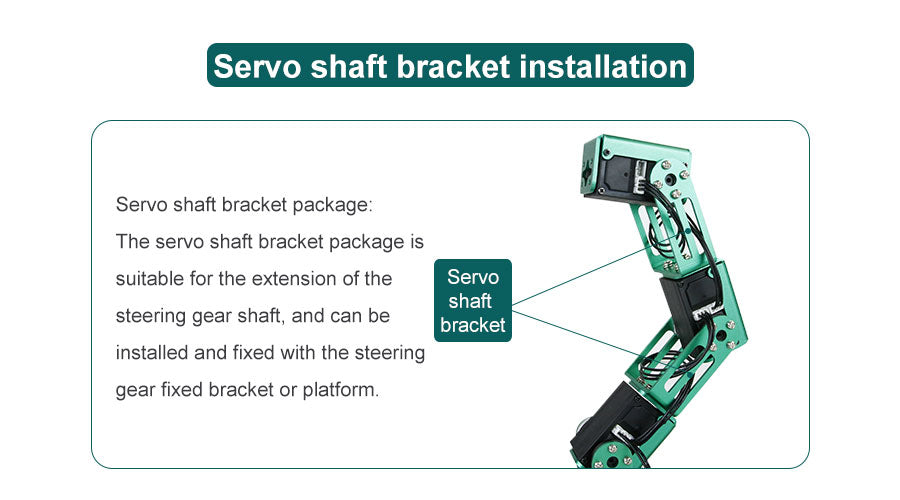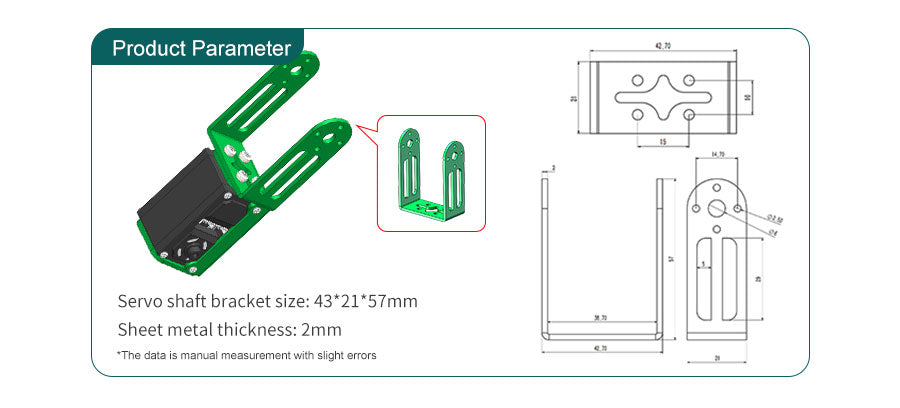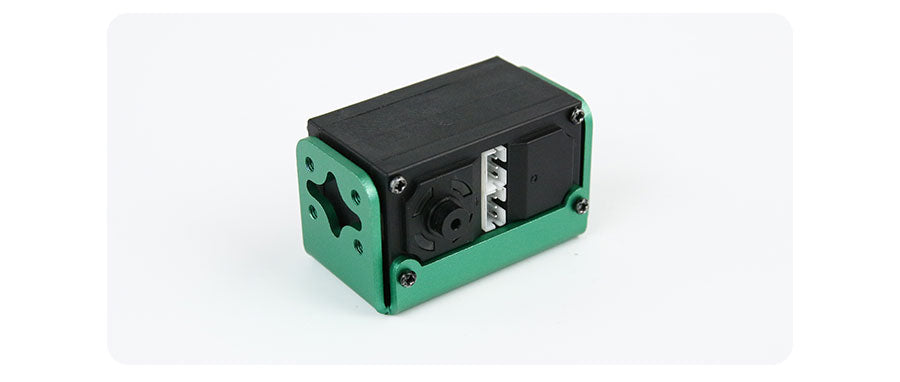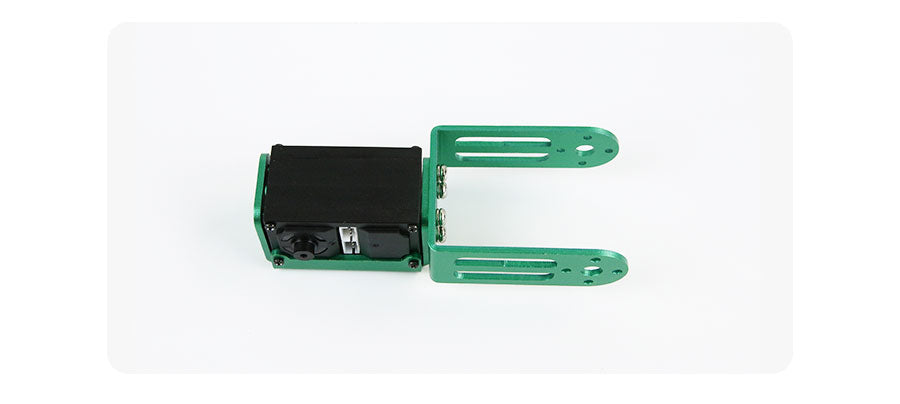 Detail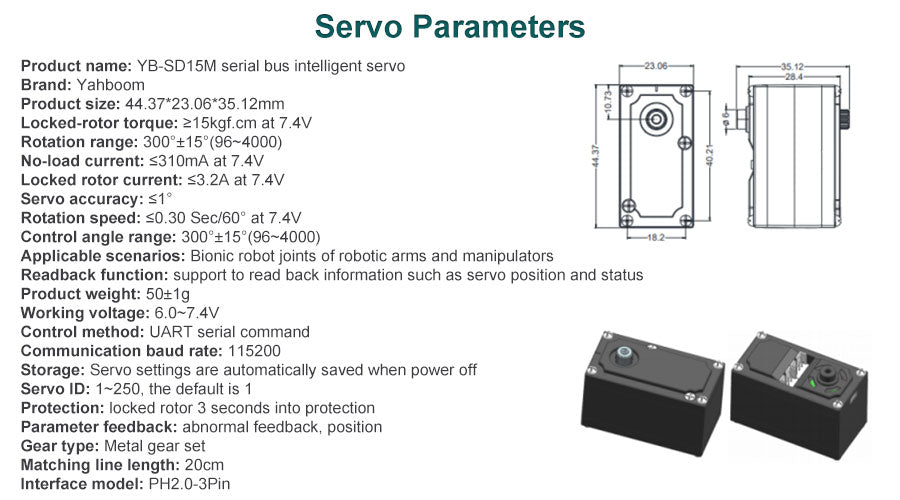 Package list
Separate Servo

Separate driver debugging board


Driver board power package

Servo fixing bracket

Servo shaft bracket

Tutorial 
 Yahboom 15KG Serial Bus Smart Servo
QUESTIONS & ANSWERS
Have a Question?
Be the first to ask a question about this.
Ask a Question
Use a lot of force
I think it works very well.I installed it in my car.
This is very powerful.It's very smooth.I've been using it for days.No problem.It should be very durable.The price comparison is also very affordable
Some good quality bus servos
I bought Yahboom's robotic arm three months ago, and now I purchase some additional servos again to increase the length of my robotic arm.
I added two servos on my robotic arm, which is very nice.