Description
The Roboduino Smart Robot Car Kit is an educational and funny kit based on the Yahboom robot drive expansion board (compatible with Arduino UNO). It contains colorful ultrasonic module that integrates RGB light and detection, 3-channle tracking module, IR controller, WIFI camera module, 2DOF platform and other components, which make car to achieve intelligent tracking and automatic avoid, cool lights, buzzer singing, IR control, etc. We specially designed the iOS / Android APP for the Roboduino car, and used it with a WIFI camera module and a 2DOF platform. It can transfer the captured video to the APP interface for display, and take photos and videos. It supports simple Helloblock graphical programming and more complex Arduino IDE code programming, which suitable for users of many different ages. Besides that, we will also provide a series of tutorials, from simple IO port control to external experiments of various types of sensor modules, to integrated APP remote control with multiple functions, allowing create your own robot car. Not only stimulate children's creativity, but also lay the foundation for further study in the future.

Feature
An educational and fun kit based on Yahboom robot drive expansion board designed for both beginners and professionals to learn electronics, programming and robotics, easy to assemble.
Multi-function driver expansion board designed for UNO (compatible with Arduino R3), with 4-channel motor, 4-channel servo, WiFi camera, IIC , various sensor sockets; On-board buzzer, button, programmable RGB light, infrared receiver, etc .; comes with anti-reverse protection, over-current protection, low-voltage protection.

2 in 1 ultrasonic module

that integrates RGB light and detection, included the STM8S003F3U6 chip, LMV324 operational amplifier, WS2811, which make it not only possess high-accuracy ranging, but also can emit lights of different colors.
3-channel tracking module designed and produced by Yahboom. Three pairs of infrared transmitting and receiving tubes can allow car to walk on various black tracks, such as straight, curved, obtuse tracks.
With WIFI camera, support Android / iOS APP remote control, the camera can be rotated 0 ° ~ 180 ° in the horizontal and vertical directions, which can realize multi-directional taking photos and videos.
Helloblock graphical and Arduino IDE programming.
Detail
Package list
Tutorial
Shipping and delivery Information
Free Shipping Policy
Start Date - All Time
End Date - All Time
Order less $50 - You have to pay shipping fee, $10 by default (small package Air), or $20 by DHL.
Order over $50, less $150 - Your order could enjoy free shipping by small package Air, or $15 by DHL.
Orders over $150 - Your order will enjoy free shipping via DHL. In most cases, it takes 3-5 working days to arrive.
Exceptions - Orders from countries in Zone 9 are over $300 for free DHL shipping. To see a full list of countries in zone 9, click here.
Order less $100 - Shipping fee is $45 by DHL.
Order over $100, less $200 - Shipping fee is $35 by DHL
Order over $200, less $300 - Shipping fee is $25 by DHL
Orders over $300 - Free shipping by DHL
Some of our products come with battery and motor. If DHL is not available to your country, we will change DHL to UPS, Fedex, or special line, depending on your country.
Distributors are not eligible for free shipping.
Shipping Method
| | | | |
| --- | --- | --- | --- |
| Shipping Method | Delivery Time(business day) | Tracking No | Weight Limit |
| DHL | 5-7 | YES | No |
| UPS | 5-7 | YES | No |
| Fedex | 7-10 | YES | No |
| Special line | 10-15 | YES | No |
| Small Packets Air | 15-30 | YES | No |
After your package is sent out, you can see your tracking number on our website. We will also inform you via email about your tracking number and tracking link.
Payment & Security
Payment
PayPal
The main Payment method is Paypal. If you have paypal, that is great. You can simply place order and check out with few steps. If you don't have Paypal account, you can register it and pay by Credit or Debit Card.
Pay with Paypal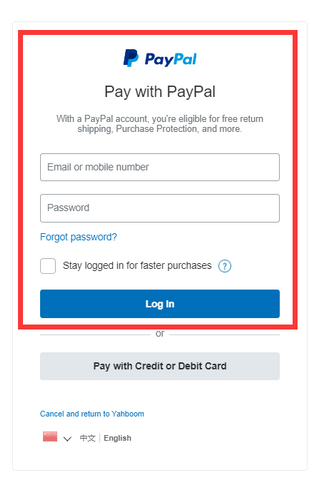 Pay with Credit or Debit Card
Your payment information is processed securely. We do not store credit card details nor have access to your credit card information.
Tutorial could be written better
The tutorial was clearly written by someone whose native language is NOT English, which makes it a little difficult (but not impossible) to understand what to do/expect. The Arduino code is already pre-written, so depending on your preference, this may or may not be a good thing. For me, I would have preferred they show me the code, then explain to me what exactly the code is doing.
A great introduction to using an Arduino.
I purchased this Robot Car to get back into working with electronics and coding for Arduino. Overall the kit is good as the car came fully equipped with all the parts to build the car including the necessary tools.
Unfortunately, my first car did not fully function correctly. I had an issue with the Tracking sketch, which showed that the car would not operate if the line-tracking module was installed. I was able to get support from the vendor which was good. They replied within twenty-four hours and was eager to troubleshoot, advise, and correct all my issues.
Overall, it's a pretty cool and interesting project and provided me a nice and easy way back into electronics. I plan to buy some breadboards and additional kit and cannibalize the car for parts for other projects, but I will code a little more and test various functions first.
Very Good for the Money and Excellent Customer Service
It's a great smart car that you'll find in plenty of "Top Arduino Smart Cars" lists. Assembly was about an hour and a half for me; all the tools you'll need are included, along with instructions and pre-made programs on the CD it comes with. Make sure to tighten everything as much as you can while building, as it can be very awkward to later on when all of the screws start coming loose. In terms of coding, be careful when using the delay() function as a means of timing movement, because the charge level of the batteries affects the voltage to the servos, and will mess up your timings when the batteries get low/are recharged. Otherwise, a great product overall. Oh yeah, and the customer support was really excellent.
Good value for beginner kit
I built this with my student and we had fun doing so. The parts are easy to connect, no soldering required. The batteries included were 18650 lithium-ion batteries. There is a charger included.
Ultimately we landed on our own configuration, the included parts are versatile enough to support many sensor configurations.
I need to remind all users: After the mobile phone is connected to the car's wifi hotspot, the car can be controlled.(Must)
Great product. Will buy a second one!
I was looking at purchasing this item for quite some time.
I personally thought this was a fantastic kit. This is not a toy sort of, I mean it is, but it's so much more then a toy. I am pretty new to Arduino and I wanted this car kit to be the first kit that I worked on to get a better understanding of Arduino and how it works. I can honestly say that I fulfilled my eagerness of learning Arduino with this kit, and I am not just saying that. The CD Disc that comes with this kit has everything you need program-wise. You can also find information on their website very easily. It also has different lessons in fine detail. It teaches you in each lesson on each of the components and how they function at 1 step at a time.. The disc walks you though different steps to check each item to make sure that they are working correctly and also has troubleshooting as well, if something isn't working right. The instructions also show you how to adjust different sensors , motors ,etc to you liking. You can tell that there was a lot of time spent on the instructions for this kit and it's very professional and in plain understandable English. I would recommend this to anyone who is looking to begin in Arduino or is a long time Pro. in the field of Arduino.
QUESTIONS & ANSWERS
There is some way to follow a line smoothly? In some videos it seems that it continuosly does little direction changes while follows the line.

It can follow a line smoothly. 
The car will deviate from the black line due to the influence of ground friction and wheel speed when the car is walking, but when the tracking sensor detects this situation, the car will automatically adjust the direction and speed to ensure that it is always on the black line go ahead.

what is the name of the wifi camera module? should we use it for image processing? Thanks

Camera module is GC0308. At present we only use it to transmit video and remote control car in real time.